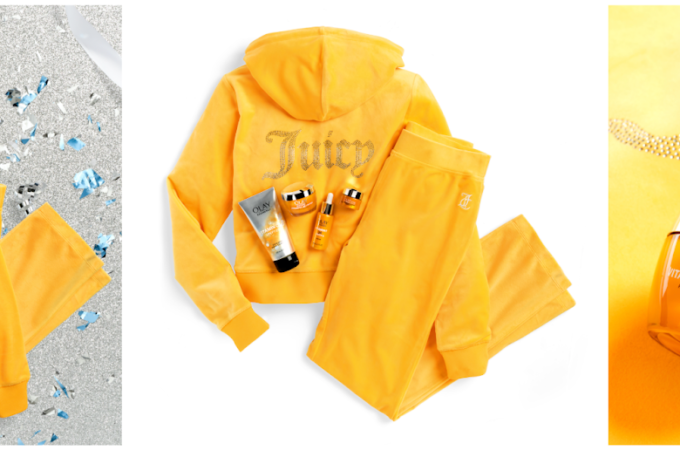 Early Holiday Gift and Entertaining Ideas
The holidays are almost here so here are some of my favorite finds for early holiday gift ideas, entertaining tips and tips to keep you healthy during the hectic holiday season!
Holiday Entertaining Tips
CORE FIBER POWERED OAT SNACKS
Goodbye empty snacking, hello CORE Fiber Powered Oat Snacks. These delicious bites are filled with real plant-based goodness for a snack that satisfies. You'll love their tasty flavors and they'll love you back with ingredients like gluten-free whole grain oats and 5g of gut healthy prebiotic fiber working together to strengthen your CORE from the inside out. Perfect on their own as a healthy snack or as an upgrade to bland, boring crackers when topped with your favorite dips or cheese as an appetizer for the holiday season! CoreFoods.com and Whole Foods Market- $4.99
BLUEHOUSE SALMON
Bluehouse Salmon is a great option for healthy holiday entertaining at home. Delicious with a rich mild buttery flavor, it's low-calorie, heart-healthy, rich in Omega 3s and free of antibiotics and hormones making it the ideal way to get those necessary nutrients we all need. Bluehouse Salmon is also raised responsibly onshore in Florida, great for the environment and ocean safe. The perfect superfood that allows you to feel confident taking care of yourself and your guests this holiday. BluehouseSalmon.com or Publix, $14.99/lb
IMPERFECT FOODS
Imperfect Foods offers a complete line of sustainable, affordable items conveniently dropped off at your doorstep to make your holiday and everyday meals delicouly good while eliminating unnecessary food waste. It's a conscious convenience and they are doing this by reimagining grocery delivery by finding a home for the imperfect or "ugly" fruits and vegetables that farms couldn't sell to grocery stores thus fulfilling their mission of eliminating food waste and building a better food system for everyone. ImperfectFoods.com – Sign up for free – No subscription or service fees involved
KETO PINT ICE CREAM AND CHOCOLATES
Living a healthier lifestyle never tasted so good, especially during the holiday season! Indulge in the sweetness of the season, guilt-free with Keto Pint's selection of ice cream and chocolate bars, all made with no sugar added, gluten free ingredients and rBST-free milk. Keto Pint cuts out the bad ingredients and replaces them with those that promote wellness in body and mind so you can entertain and embrace the joy of the holidays. KetoPint.com, Costco, National Retailers , $7.50
OWL'S BREW SPICED CHAI & CRANBERRY BOOZY TEA
This limited edition Boozy Tea is made from fresh brewed organic chai spices including cinnamon, ginger, cloves and cardamom with a splash of apple and cranberry. It's fresh brewed tea, vegan and gluten free, rich in antioxidants and Vitamin C and is only 100 calories with 4.8% alcohol. Spiced Chai & Cranberry is made with 100% real ingredients and was inspired by traditional mulling spices. It's the perfect refreshing and bubbly boozy beverage for sipping all holiday season. TheOwlsBrew.com, $18.99/6 pack, $64.99/24 pack
CASK & KETTLE HOT COCKTAILS
CASK & KETTLE is an easy and convenient way for anyone to prepare and serve a complete, well crafted hot cocktail. Simply pop one of the single serve cups into your brewing system – or just add hot water – and a smooth, aromatic hot cocktail is ready in seconds. Cask & Kettle is terrific for the holidays – it is a great gift and a magnificent way to offer party goers and guests a variety of after dinner drinks to suit their tastes. Further, since everything is in the pod no need to stock the bar with bottles that will go to waste. This is top-shelf alcohol and each flavor is artfully crafted for the best resulting drink experience. This is women-owned company. CaskandKettleUSA.com or Walmart, Safeway, Meijer, World Market- $14.99 / 1 package of five drinks
Holiday Wellness Tips
HYDRALYTE IMMUNITY BOOSTER BUNDLE
Hydralyte's Immune System Boost is a hydrating electrolyte powder suitable for everyday use and for when cold and flu season hits you hard. Hydralyte's Immune System Support flavors, citrus blast and berry blast, are a must during cold and flu season and for hangover relief from holiday celebrations. It offers fast and effective hydration with Immune Boosting Vitamin C and Zinc. When drinking gallons of water feels tired, this is a new solution. Hydralyte's Immune System is a doctor approved rehydration solution that is low in sugar, high in electrolytes and fast dissolving. Hydralyte.com or Amazon, $33.99 – $53.99
GUMMISHOT
Energy shot in a gummy, giving you a delicious and personalized option for added energy. Powerful, long-lasting, energy gummies made with real fruits and available in three flavors: Elderberry, Valencia Orange and Tropical. Each pouch of GummiShot features a simple label with ingredients you can read and contain three gummies that contain 75mg of natural caffeine each, which is roughly equivalent to a cup of coffee for one gummy and 225mg per pouch which is higher than other leading regular strength energy shots. Amazon, $9.97 for 3 Pack, Black Friday/Cyber Monday Deal – 25% off all Flavors from 11/25 – 11/29
QUALIA FOCUS
Qualia Focus was built to deliver mental energy and focus during the stress of the holiday season. Created by brain scientists, Qualia contains potent ingredients to upregulate the production of key neurotransmitters – critical to brain function for effortless focus, mental energy and memory. $29, neurohacker.com or any Chamberlin's location
DOVE 0% ALUMINUM DEODORANT
Perfect to help you not sweat the stress of the holidays with 0% Aluminum and 0% Alcohol, it freshens and keeps odor at bay for 48 hours and contains Dove's ¼ moisturizers to help skin feel soft and smooth, delivering the underarm care you only get from Dove. Also a great and useful holiday stocking stuffer! Dove.com, Mass, Grocery and Drug Retailers Nationwide, $5.99
MENOLABS GODDESS GLOW BEAUTY COLLAGEN
Menolabs was founded with a mission to create the best research-driven and all natural solutions. Collagen is one of the biggest building blocks in the human body, involved in every process from hair and nail growth to skin and joint heath and bone strength. The Goddess Glow Beauty Collagen Powder for women contains 100% all-natural, pasture-raised, grass-fed, hydrolyzed collagen with a blend of essential amino acids as well as hyaluronic acid and vitamin C to nourish your inner goddess. MenoLabs.com, $45.99
MISIGHT 1 DAY CONTACT LENSES
With kids on devices more these days, eye heath is vitally important. Nearsightedness can have a significant impact on a child's vision and everyday life, especially when trying to see the board and learn in school. MiSight® 1 day contact lenses are the first and only soft contact lenses specifically designed for myopia control and FDA-approved to slow the progression of nearsightedness in children, aged 8-12 at the initiation of treatment. Brilliant Futures with MiSight 1 day is now available in the Orlando area. For more information or to find an eye doctor visit CooperVision.com
FUNKAWAY
FunkAway is a great way to eliminate odors before entertaining guests for the holidays. It's unique OM ComplexTM breaks down odors at its source and it's Odor Eliminating Beads are ideal for eliminating odor from teenager's funky rooms before guests come to stay for the Holidays. The odor absorbing beads soak up the smells and remove them from the air. You just set it and forget it wherever odors are a problem. FunkAway offers a variety of products to help all sorts of pet odors, bathroom smells, car funk and more. Pump sprays for smelly shoes, AeroSpray for big jobs like the garage an Max Strength Laundry Booster for the toughest laundry odors. It can also be a great stocking stuffer idea for sports loving spouses and kids! Amazon, Sale 20% Off 11/22 – 11/30
PETRALYTE
Can't forget about keeping our furry family members healthy as well… Petralyte is a new electrolyte and nutrient enhanced supplement specially tailored for dogs. Petralyte makes it easier for dogs to get their hydration they need with three animal-favorite flavors: chicken, beef and turkey. The formula is tailored for dogs of all energy levels, and it is made for on the go use. Dehydration in dogs is a common issue and it is sometimes hard to tell the symptoms and know you're your pets need a hydration boost. Every purchase of Petralyte, they donate a serving to a pup in need by partnering with LaBelle foundation. Petralyte.com, $24.99
NEUROSTAR® ADVANCED THERAPY
December is Seasonal Affective Disorder Awareness Month and while the holidays are a happy time for most of us it can be a difficult time for those that suffer from Major Depressive Disorder. For those who haven't had success with antidepressant medication, NeuroStar Advanced Therapy is the leading TMS treatment that is also FDA-cleared, non-invasive, non-drug treatement. It uses transcranial magnetic stimulation (TMS) to target key areas of the brain that are underactive in people with depression. To learn more or schedule a free consult, visit NeuroStar.com.
Holiday Travel or Early Gift Ideas
OlAY REGENERIST VITAMIN C + PEPTIDE 24 HYDRATING MOISTURIZER
Tis the season to reveal your brightest you!Olay's proprietary technology brightens dull skin instantly, leaving you with two times brighter skin vs a basic moisturizer after just 28 days. It corrects the look of uneven tone and texture without clogging pores and with 24-hour moisture. It's also proven to hydrate better than a $400 cream and includes dermatologist recommended ingredients like Vitamin C, Vitamin B3 and AHA Lactic Acid. Plus a holiday deal for a steal with Olay's Twice as Iconic, Twice as Bright Cyber Monday Deal! Spend $ 150 on Olay.com and receive a FREE gift – Juicy Couture's brightest tracksuit of the season, custom-made exclusively for Olay's new Vitamin C + Peptide collection launch! Olay.com, Under $40
SEBASTIAN PROFESSIONAL NO.BREAKER
Sebastian Professional No.Breaker is a bonding and styling leave-in spray with instant results. New this season, No.Breaker works by creating new bonds within the hair fiber thanks to apple acid, while adding volume with styling polymers. This once a week, at home treatment provides up to 99% less hair breakage vs low conditioning shampoo. Amazon, 30% Off Black Friday Sale, $34
REDKEN ACIDIC BONDING CONCENTRATE
You are going to want to stock up on this for the Holiday Season to keep your hair healthy or as a gift for the Beauty Lovers on your List! Redken Acidic Bonding Concentrate Sulfate-Free Shampoo, Conditioner and Acidic Perfecting Leave-In Treatment provides ultimate repair and color fade protection. The range provides a 56% reduction in breakage, 11x smoother hair, 82% reduction of visual split ends, color fade protection and ultimate conditioning. Redken.com, Ulta.com, Amazon, $30
NANIT PRO COMPLETE MONITORING SYSTEM
Item Detail: Nanit is the perfect gift for soon to be or new parents since it's the only baby monitoring solution that connects parents to their baby's well-being, in real-time, right from their phone. Nanit can track sleep, breathing motion and growth. Every Nanit camera comes with a small Breathing Wear band, which allows parents to monitor their baby's breathing motion and receive alerts if their baby needs them. To kick the holiday shopping season off right, Nanit is offering 25% off all cameras and accessories at all major retailers during Black Friday and Cyber Monday – November 25-30. If you miss that deal you can catch it again shopping directly on nanit.com – December 3-5. Nanit.com
CLIXO
Clixo is a multisensory, magnetic building toy that combines the magic of origami and the ease of classic building blocks. Unlike traditional building toys that are rigid and geometric, Clixo's flexible pieces can be folded and snapped together to make creations you can loop, hang or even wear. Parents find these so convenient because it's fun for them to play with as well, it stacks nicely for easy travel or storage and it's made of recyclable pieces that are dishwasher safe. The brand also offers a variety of different sized packs from $17.99 – $119.99 so there is something to suit every budget. Clixo.com, Super Rainbow is $89.99
SNOW'S LED ELECTRIC TOOTHBRUSH
SNOW's new electric toothbrush features sonic technology and blue LED light for whitening support with four different cleaning modes. SNOW provides quality at-home oral care to bring you your healtiest, most confident smile yet. Whiten your teeth quickly and safely from the comfort of your own home. SNOW has over 1 million happy customers. TrySnow.com, $149
IMAGE SKINCARE BRIGHTENING COLLECTION
This six piece set includes four brightening and hydrating favorites from VITAL C, the MAX and I MASK plus a free spa headband and cosmetic bag. Packed with IMAGE bestsellers and little indulgences for the skincare and self care enthusiast, these sets celebrate the ease of an effortless skincare regimen. ImageSkincare.com, $108
YUMMLY® SMART THERMOMETER
Yummly Smart Thermometer is a leave-in, app-connected, wireless meat thermometer that sets anyone up for cooking success, regardless of their skill level and works with most cuts of beef, fish, chicken, and more. With convenient app-based cooking assistance, timers and alerts at no additional charge, it helps avoid over or under-cooked food. It can handle roasting, air frying, stovetop cooking, grilling and smoking with ease and not only empowers the user to feel confident in their cooking but lets them multitask like a pro. Yummly.com, Holiday Sale $89 / Regularly $129, plus shipping
Recommended