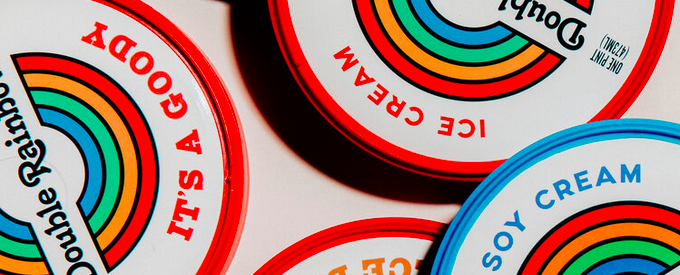 Summer Beauty, Home and Outdoor Essentials
Sharing some of my favorite Summer Essentials finds to help make your for Beauty, Wellness and Home routines easier and better.
Summer Beauty and Wellness Essentials
OLAY REGENERIST WHIP SPF 25
Olay Regenerist Whip SPF 25 is an ultra-lightweight moisturizer with added sun protection, making incorporating SPF into your daily routine simple. This 2-in-1 moisturizer is perfect for all skin types and tones, because it quickly absorbs into the skin and stays on clear. With dermatologist approved ingredients like niacinamide, hyaluronic acid, and amino peptides, Olay's formulation will hydrate to improve elasticity, while smoothing and firming skin. Olay.com for under $30, or check out your local retailer for curbside pickup. Love it or get your money back, guaranteed.
ALOETTE RESTORATIVE ENZYME PEEL AND HAND COUTURE ANTI-AGING HAND CREME – INFLUENCER KIT
Aloette Restorative Enzyme Peel is made with a combination of natural fruit extracts including grapefruit, cucumber, papaya and pineapple, plus Aloeganic aloe vera. The non-invasive 60-second miracle peel gently smooths and exfoliates with zero downtime to remove dead skin cells and reveal a healthy, hydrated glow. Hand Couture is the answer to truly ageless hands. Formulated with an anti-wrinkle peptide, it reduces the appearance of lines and wrinkles for smoother, firmer-looking hands.
And, if you love to share your favorite finds, The Aloette Influencer program gives you the ability to show, share, and earn with your very own commissionable link and online store. For only $19.95, you'll receive two full-sized products to show and share on social channels, a great way to start earning income and score even more products with fun Influencer Challenge Incentives!
Aloette.com, $19.95 — a value of $64.95
AMOPE PEDI PERFECT ADVANCED ELECTRONIC FOOT FILE
Summer Pedicure: This new and improved, easy to use Electronic Pedi Perfect Foot File uses micro-abrasive particles, to help smooth hard skin effortlessly for perfectly pedicured feet to help bring the luxuries of the salon to your home
Amazon, Walmart, Target, $27.99
VEET LEG AND BODY HAIR REMOVER WAX STRIPS
Heading to the Beach: Veet Leg and Body Hair Remover Wax Strips are ready to us and provide a salon-like premium feel. Idea for removing unwanted hair on the legs and body, these wax strips allow precise application on small and delicate areas – plus they are made with naturally sourced ingredients. May last up to 8 weeks.
Amazon, Target, Walgreens, $8.79
STORIE DI SETA EAU DE PARFUM COLLECTION BY SALVATORE FERRAGAMO
New Summer Fragrance: Storie di Seta Collection features four Eau de Parfum fragrances, defined by four distinctive colors and designs that draws inspiration from a Salvatore Ferragamo silk scarf masterpiece. The four ready-to-wear perfumes are designed to be worn alone or layered with one or more scents from the collection for a unique bespoke experience.
Nordstrom and Bloomingdale's, $112 for 3.4oz (each)
A DROP D'ISSEY EAU DE PARFUME BY ISSEY MIYAKE
Designed to respect the environment, the fragrance is musky, cozy and reassuring with lilac as its characteristic aroma and supporting notes including almond milk, orange blossom and rose.
Macys.com: $111/ 3oz
VIBRANT: A GROUNDBREAKING PROGRAM TO GET ENGERGIZED, OWN YOUR HEALTH AND GLOW
In Vibrant, Dr. Stacie Stephenson introduces readers to a new and empowering way of looking at health.By the end of this life-changing book, readers will have the tools to transform their energy, weight, fitness, and general wellness, tackling everything from enhancing sleep quality to building an iron-clad immune system. With helpful breakdowns on supplements, detoxification, and how to think about disease, this is much more than just another wellness book.
Vibrant By Dr. Stacie Stephenson Amazon, $26.96
GNC
GNC Total Lean, Lean Shake 25, Unbreakable Performance Fueled by GNC 100% Whey Protein and Beyond Raw LIT Pre-Workout – GNC is there as we head outdoors this summer and beyond with all of the health and wellness products you need to live well. It's a one-stop-shop for all things health and wellness this summer offering the essentials needed to live well and start your summer workouts.
GNC.com and GNC Stores Nationwide, $24.99 – $44.99
MY DIESEL PHYSIQUE CHALLENGE
Perfect Gift for Father's Day or to help Dad make his quarantine comeback! Product Cost $69 for the six-week online fitness and nutrition challenge, including five flexible weekly meal plans, four weekly workout options for at-home or in the gym, and 24/7 coaching and community — all this for around $11 per week. Available in English and Spanish.
MyDieselPhysique.com, $69 for six-week online fitness and nutrition challenge
Home and Outdoor Essentials
BUTCHERBOX
ButcherBox conveniently delivers high-quality, humanely raised meat and sustainably sourced seafood right to your door. Perfect for Summer grilling, not only is ButcherBox delivering all the protein you need for your summer BBQ but offers great recipes and inspiration as well as tips and tricks so your first post-COVID gathering is a success. Offering 100% grass fed beef, free-range organic chicken, pork raised crate free and sustainably sourced seafood
ButcherBox.com, Subscriptions Start at $129 / One Time Boxes Start at $135
YUMMLY® SMART THERMOMETER
Choose doneness and track progress completely wirelessly with the free Yummly® app. Works with most cuts of beef, fish, chicken, and more, to help you avoid over or under-cooked food. In the oven, BBQ, stovetop or smoker, Smart Thermometer lets you multitask like a pro.
Yummly.com, Sale $99 (Reg $129.99)
ZIPPO FIREFAST TORCH AND ZIPPO FLEX NECK UTILITY LIGHTER
Perfect tool for to spark the fire pit or grill for a cookout. The durable Zippo FireFast Torch delivers power and performance with pantented ingnition lights a strong burn of up to 2,400 degrees Fahrenheit. It's ideal for hobby and household uses, from carmalizing crème brulee to sparking the fire pit or get the grill going for a cookout.
Strong winds are no match for fire starting power with the Zippo Flex Neck Utility Lighter. Powered by Zippo's Butane Fuel and dual flame technology, it creates a strong flame through a one-handed ignition switch. It easily reaches into tricky spaces like lanterns or camping stoves thanks to it's flexible neck.
Zippo's first ever annual Founders Day Sale & Celebration will kick off at midnight on June 4th for a two-day discount of up to 50% off select products, with exclusive limited-time collectables for purchase.  
Zippo.com, $21.95
MOOCHO SHREDS
Healthy Summer Solution: Moocho brings a modern approach to dairy-free cheese, using cultures and aging to perfect a rich and melty experience. Moocho Shreds are a new non-GMO, allergen-free, plant-based cheese that delivers on taste with rich, tangy flavors and actually melts like traditional dairy cheese. Comes in Cheddar, Mozzarella and Fiesta Blend for leveling up all your favorite summer plant-based dishes like tacos, pizza, mac and cheese and more….
Safeway, Albertsons, $4.99
DOUBLE RAINBOW SUPER PREMIUM ICE CREAM AND FROZEN DESSERTS
Since 1976, Double Rainbow has been crafting San Francisco's favorite ice cream, making delightfully creative and classic scoops for everyone. For over 40 years, Double Rainbow has been making insanely delicious, award-winning ice cream and non-dairy frozen dessert.  Family-owned business proudly operating in the Bay Area.
Find them at their Castro scoop shop or retailers like DoubleRainbow.com, Amazon, Safeway, Nugget Market: $6.99-$8.99 per pint
SMOOTHIE KING COFFEE HIGH PROTEIN ALMOND MOCHA AND GLADIATOR® COFFEE
New Summer Smoothie with enough protein to replace your breakfast. The Coffee High Protein Almond Mocha and Gladiator® Coffee Smoothies have enough protein to conveniently replace your breakfast. Smoothie King's cold brew coffee smoothies have enough protein to help you feel fuller. A convenient replacement for your traditional breakfast, get your caffine boost and a meal in one smoothie! Gladiator® Coffee and Smoothie King's other purpose-driven smoothies are filled with whole fruits and organic veggies and never any artificial colors, flavors or preservatives to help everyone Rule the Day.
Available at all local Smoothie King locations, $5.99 / 20oz Smoothie
KETEL ONE BOTANICAL (Grapefruit & Rose, Cucumber & Mint, Peach & Orange Blossom)
The Botanical Spritz is the perfect cocktail to enjoy this Summer, with no carbs, no sugar, no artificial flavors or sweeteners; and with only three simple ingredients and 73 calories per glass, there's no need to sacrifice on quality or over complicate your cocktail. Ketel One Botanical's signature serve, The Botanical Spritz, proves there's no simpler or more delicious way to toast to during the Summer!
Local Liquor Stores or Drizly.com, $24.99 / per bottle
THERMACELL E55 RECHARGEABLE MOSQUITO REPELLER
Thermacell's E55 Rechargable Mosquito Repeller keeps mosquitos up to 20 feet away without sprays or open flames. It's the most advanced system and within minutes it heats and activates its scent-free, invisible repellent, protecting any outdoor space from mosquitos. Each refill protects for up to 40 hours. It come is five colors to complement the aesthetic of any patio or backyard. It's very compact, about half the size of a water bottle so you can take it anywhere.
Thermacell.com / Amazon, $39.99
RANGER READY REPELLENTS
Ranger Ready body-worn insect repellents with the DEET-alternative, PIcaridin 20%, offers 12 hour protection from mosquitos and ticks and 8 hours of protection against gnats, biting flies, no see-ums and other biting insects and can safely be applied to the skin every day for all ages over one-year. Comes in variety of scents like Scent Zero, which is completely odorless, as well as kid-friendly Ranger Orange, Night Sky and Amber.
RangerReady.com – $9-$10
FEND Complete Kit
FEND cleans your airways of the airborne particles we breathe in and out every day – like allergens, air pollution and smoke. It's a drug free solution using salts that already exist in our bodies. The cleansing effect lasts up to 6 hours with each use. It's a new allergy season go-to.
HelloFend.com, $59.99
LGRED® (Reliable to Extreme Degree) TECHNOLOGY
Summer is a good time to have a professional tune up or upgrade your HVAC system. For year-round comfort and energy efficiency, there's a new technology from LG called LGRED.  That stands for Reliable to Extreme Degrees and HVAC systems with LGRED° technology have the capacity to go to the extremes. Each unit in this product line can handle cooling for very hot temperatures of up to 118⁰F (where a conventional AC system may fail), as well heating for very cold temperatures – even down to -13°F. HVAC systems with LGRED° technology not only deliver cooling and heating without the reliance on fossil fuel energy sources, but are also ENERGY STAR certified and operate with incredible efficiency even in the hottest climates.
LGComfortZone.com or Ask Your HVAC Contractor for More Information
Recommended