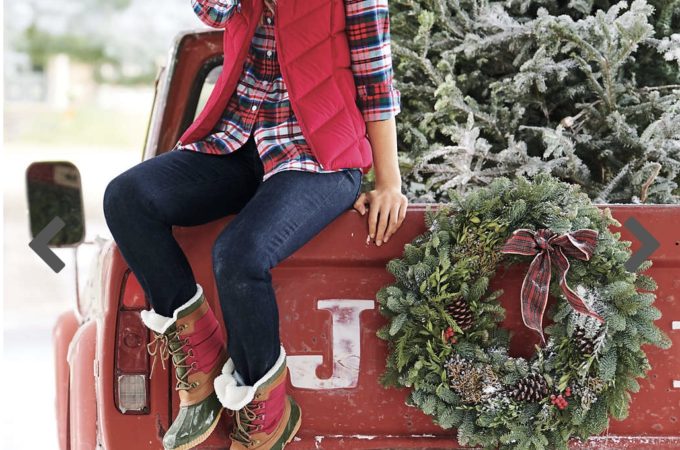 Sweater Weather and Beauty Fab Finds & Gift Ideas
The weather is turning colder so you know what that means… Changing up our fashion, skincare and beauty routines to beat the cold. Here are some of my favorite finds!
Beauty
Oleacea Beaute Pearl Activating Elixir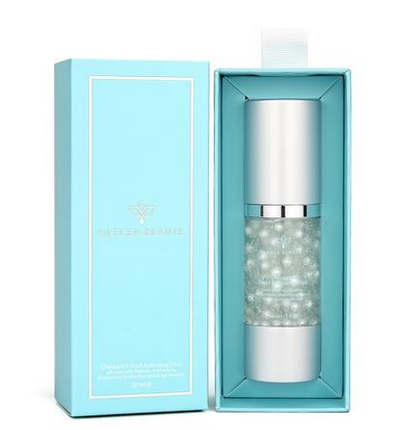 I have been looking for a product that is all natural and would help protect and keep my face hydrated during the colder months when the weather is so harsh on our skin.

Fab Find: Olecea Pearl Activating Elixir is infused with a high dose of seven powerful all-natural ingredients formulated to help rejuvenate cells, brighten skin and sooth sensitive skin for a long-lasting radiance. Even better it delivers clinically-proven results in reducing signs of aging, improving skin texture and tone, and repairing damaged skin cells.
Olecea's unique suspension system enables active ingredients to stay fresh in pearls until application.
Each Olecea drop contains
✓ 5 Growth Factors (EGF, IGF-1, Acidic FGF, Basic FGF, VEGF)
✓ Plant Stemcells
✓ Natural Peptides
✓ Marine Minerals
✓ Multi-Antioxidants
✓ Moisturizing Factors
✓ Probiotic Properties
Olecea Pearl Activating Elixir, $80
Aquaphor Advanced Therapy Ointment Body Spray – Great Stocking Stuffer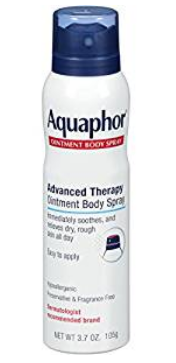 I don't know if you have tried Aquaphor lotion but it is my go to for winter and when I travel. Both dry out my skin so badly it almost hurts or causes me to itch which is no fun. My sister turned me onto Aquaphor several years ago and I'm completely hooked because of it's intensively moisturizing formula to help heal dry, rough skin that gives skin a radiant, healthy-looking glow.
Fab Find: They just launched a new Body Spray of their Advanced Therapy Ointment and I'm thrilled. The continuous spray goes on evenly and you can now reach your back. (think the ease of applying suntan spray lotion) It's also preservative and fragrance free as well as hypoallergenic for those with sensative skin.

Aquaphor Ointment Body Spray 3.7 Ounce (2 Pack), $15
BoxyCharm – The Total Beauty Aficionado "Best of Boxy" Box
The perfect find or gift for the beauty lover in your life! You can sign up for a subscription or a single box like this limited edition The Total Beauty Aficionado "Best of Boxy" box packed with 18, full-size beauty products from top names like Tarte, Kat Von D and IT Cosmetics. Or, split the products up between several holiday stockings! This beauty box is valued at $465 for just $79.

The Total Beauty Aficionado "Best of Boxy", $79

Fashion
Lands End Flannels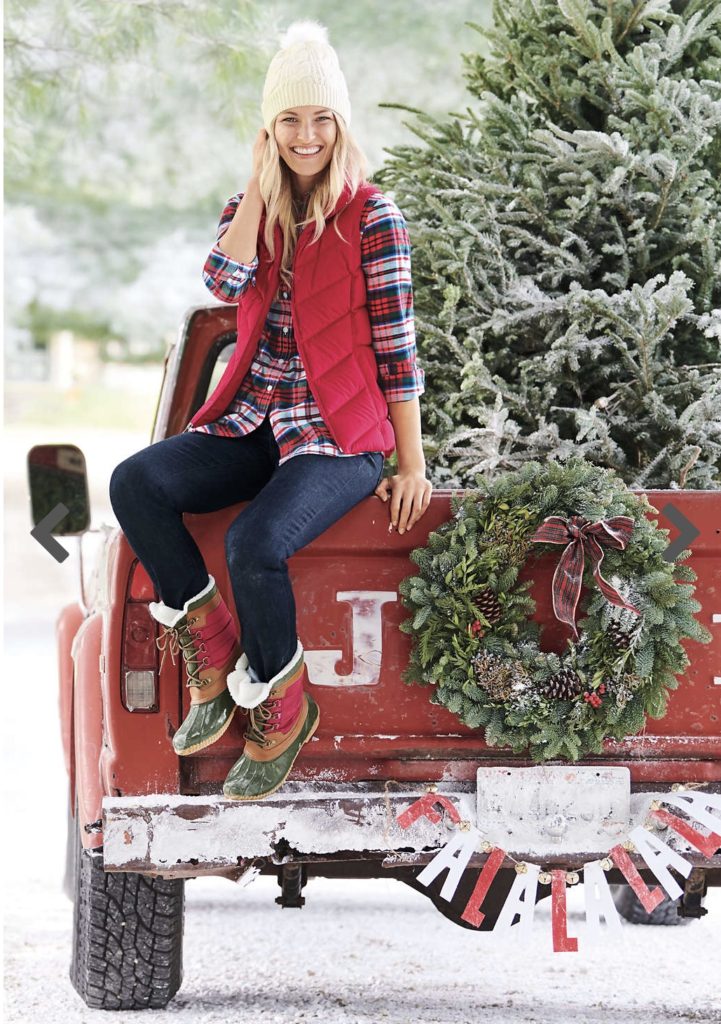 I've found the perfect flannels for the whole family to keep you cozy and comfortable or let's be honest for the cutest Family Holiday Photo Ever!
Fab Find: Lands End Flannels are on my fab finds because they are so soft and just thick enough to keep you warm but not so thick that you'll overheat. They also come in over 20 patterns and in all sizes for Men, Women and Kids. I won't tell you how many I currently own because I'm sure you will eye roll but I'm fashioned up and ready for my very cold holiday trip home to Chicago!
Lands' End Women's Flannel Shirt, $24-$49

Lands' End Men's Traditional Fit Flagship Flannel Shirt, $24-$49
TOMS Sunglasses
A new pair of winter sunnies is a perfect way to weather the cooler temperatures! They are not only a deserved treat but especially if you are in snowy areas, it's even more important to protect your eyes from the suns rays but the reflection off of the snow and ice.
Fab Find: TOMS is a brand I have been a fan of for years because of their socially conscious foundation of giving those in need of shoes a pair everytime one is purchased. Who couldn't love supporting a company like that, right? Now, they have expanded their product line to include really cool sunglasses that are affordable around the $78-range with a few luxe styles thrown in… The biggest challenge will be trying to decide which ones to buy… Here are a few of my favorite styles to up your winter style game!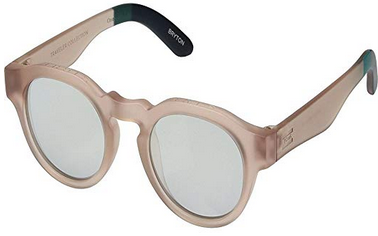 TOMS Unisex Bryton Matte Champagne Sunglasses, $78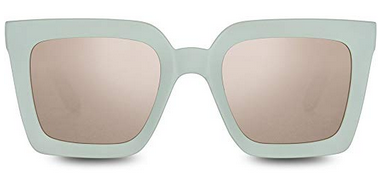 TOMS Unisex TRAVELER by TOMS Zuma Matte Aqua Glass One Size, $78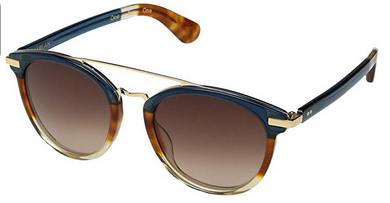 TOMS Women's Harlan Deep Teal Triple Lamination One Size, $169
Burlington – Winter Style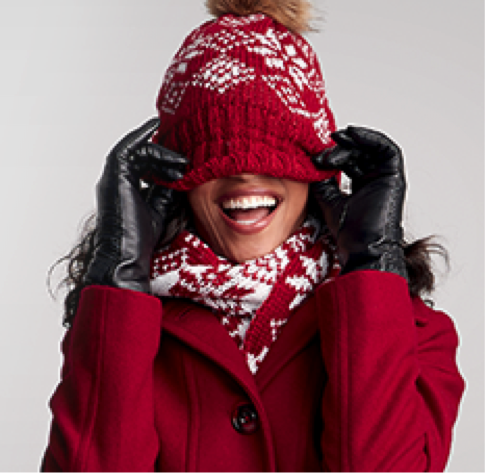 Fab Find: Burlington is one of my all-time favorite places to find top brands and on-trend fashion items whether I'm looking for casual or cocktail. You can honestly put together an entire outfit for less than $50. Who doesn't love to feel like you got name brands at a steal, right? Sign me up! And, can we talk about their accessories… Accessories are one of my personal obsessions and getting lost in Burlington's accessory section is heaven. It never fails that when people stop me to say "I love that necklace or earrings, where did you get them?", nine times out of ten, I got them at Burlington… Pro Tip: Plan a couple of hours to enjoy your shopping trip because you'll get lost in clothing, accessories and oh yes, shoes! Plus, home and kitchen and kids and toys and mens… See what I mean? Happy style hunting! I'll see you there… 😉

What are your favorite winter fashion and beauty go-to's or new finds? I'd love to hear your must-haves! Share with me in the comments below.
Have a wonderful holiday season!
xoxo,
J.

Recommended