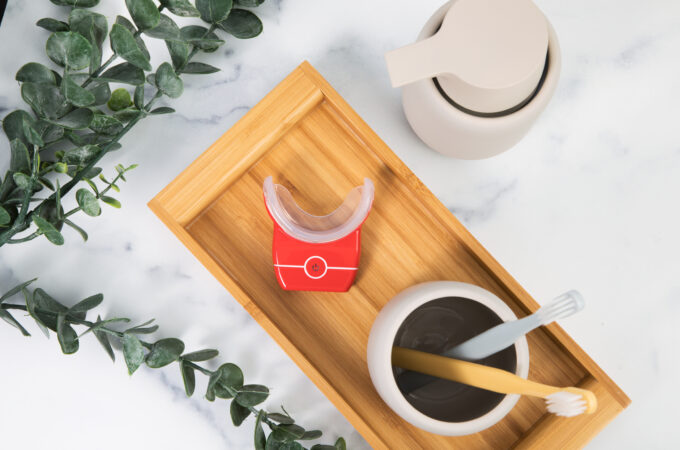 Ways to Battle the Winter Blues
Winter can definitely feel long by the time we get to February with the cold weather and days we can't enjoy outside so here are a few tips and products that can help you Battle the Winter Blues to put a smile back on your face.
Battle the Winter Blues: Ways to Refresh Your Home and Self
FEBREZE MOUNTAIN – 2023 SCENT OF THE YEAR
Febreze just announced its NEW 2023 Scent of the Year, Mountain with notes of alpine, wildflower and woodsy cedar. It's a sophisticated scent that honors the outdoors and helps create moments of zen amid the hustle and bustle of everyday life. Available in AIR, PLUG, FABRIC, CAR, WAX MELTS and SMALL SPACES.
Purchase at Febreze.com, Retailers Nationwide, $4.49-$6.49
TRANE COMFORTLINK® II XL1050 THERMOSTAT
Nothing causes the winter blues more than receiving a high energy bill while trying to keep your home warm. Trane Residential has a few tips, tricks and solutions that may help you lower those costs during the winter months like Upgrading to a Connected, Smart Thermostat that learns your patterns and automatically adjusts the temperature for max efficiency and energy savings. Check out the Trane ComforLink® II XL1050 or ask your local Trane Dealer to recommend the best thermostat for your home.
Trane.com
SNOW ADVANCED WIRELESS TEETH WHITENING KIT IN RED
Battle the winter blues by brightening your smile! Whiten teeth up to 12 shades in just 21 days with SNOW's Advanced Teeth Whitening Kit. Dentist developed; this kit includes everything you need to start whitening hassle-free. The LED mouthpiece enhances the serum for lasting results, while also providing dual-light therapy settings – blue light for whitening and red light for gum support for an oral care and teeth whitening routine that works.  
TrySnow.com , $199
Battle the Winter Blues: Healthier Drink Options
NOCCO PERFORMANCE ENERGY DRINK
Stay Energized for Your Winter Workout. NOCCO is a performance energy drink packed with BCAAs and Vitamins. It's great when consumed in affiliation to a workout and is now available for purchase at HEB. Nocco also works with athletes in Texas such as Micah Parsons of the Dallas Cowboys and Evan Stewart of Texas A&M. HEB $2.60
CUT ABOVE ZERO PROOF SPIRITS
Zero Proof Spirits to Beat the Winter Blues. Founded by Houston-based Entrepreneur, Andrew Solis, Cut Above offers a portfolio of zero-proof spirits that make drinking less alcohol feel effortless. Cut Above Spirits are formulated with all-natural ingredients and are low calorie, no carb, and less than 1 gram of sugar. Cut Above is sustainably designed with low impact packaging, recyclable glass and a reusable bottle.
DrinkCutAbove.com $34.99 / 750ml bottle
Battle the Winter Blues: Activities for the Family
MY FIRST CASTLE PANIC
Help Your Little Ones Battle the Winter Blues. Based on the best-selling cooperative hit Castle Panic. My First Castle Panic brings the same exciting, edge-of-your-seat, team-based experience to even younger players. Players need to catch all the monsters before they knock down the castle. The game can be played independently or cooperatively and teaches color and shape matching as well as how to plan ahead, take turns and ask for help. The most remarkable thing about this game is how long it holds preschoolers' attention.  Once you set it up, you may not be able to put it away for a while making it the perfect way to help your little one battle the winter blues.
FiresideGames.com $24.95
NINJA® DOUBLE OVEN
Save Time Cooking and Enjoy More Time Together. The new Ninja® Double Oven features 12 cooking functions and unlocks the power of two ovens in the counter space of one. Its FlexDoor™ creates two separate ovens – consumers can cook two meals, two ways at different temperatures and cooking times. With its Smart Finish™ technology, people can also sync the independent ovens to finish cooking at the same time. Also 65% faster meal-making compared to traditional ovens. Top Rapid Oven: Bake, Broil, Reheat, Keep Warm, Bagel, Toast | Bottom Convection and Air Fry Oven: Air fry, Convection Bake, Pizza, Air Roast, Whole Roast, Dehydrate.
NinjaKitchen.com, $329.99
Recommended