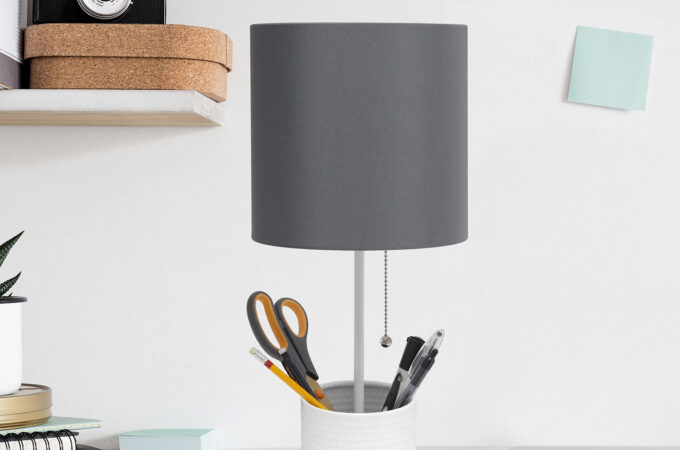 Back to School Essentials for Everyone This Busy Season
Sharing some of must have items and essentials for everyone on your list – parents and kids alike – this busy Back to School season!
Back to School Shopping
AIRWALK FOR JCPENNEY
JCPenney is a one-stop-shop for on-trend, affordable looks. Airwalk for JCPenney has affordable fashion and footwear options for kids to head back to the classroom this fall. Shopping with family and friends is an experience that can be enjoyed together prepping for Back to School season.
JCPenney Stores and JCP.com, $40 and Under
JCPENNEY DORM ESSENTIALS
JCPenney is a one-stop-shop for on-trend, affordable dorm essentials to make this school year great. Whether you are looking for bedding, bath, kitchen appliances, décor, storage or more, JCPenney has everything you need to succeed. Like Must haves like this Air Fryer, Functional Lamp and Study Pillow.
JCPenney Stores and JCP.com, $29.99 – $59.99
MARSHALLS & T.J. MAXX
Marshalls & T.J. Maxx are the perfect shopping destination to find everything you need for back to school shopping at amazing prices that won't break the bank. Find an incredible selection of brand name fashion and organizational must haves plus fashion and supplies for the classroom like high quality work bags and backpacks that make it easy to send the kids back to school in style.
Marshalls and TJMaxx Stores or Marshalls.com, TJMaxx.com, $9.99 – $79.99
PRESCRIPTION EYEWEAR AVAILABLE AT GLASSESUSA.COM
As a one-stop shop for all your vision needs GlassesUSA.com is the #1 Online destination for all your eyeglasses, sunglasses and contact lens essentials for back to school. Enjoy a complete pair of glasses starting from just $39 including free shipping and returns available with all orders. Choose from thousands of styles including brands like Ray Ban, Oakley and more. Try them online using the virtual mirror and 100% money back guaranteed.
OFFER: Buy one, get one free w CODE: BOGOFREE at checkout. GlassesUSA.com
Back to School Health and Wellness
JACK N' JILL KIDS NATURAL TOOTHPASTE
Way to Make Healthy Habits Fun for Back to School. Jack N' Jill Kids is a natural care brand for babies and children on a mission to make healthy habits fun, safe and yummy. Their toothpaste varieties are made with organic flavors and natural ingredients and taste super yummy with flavors kids will ask for like strawberry, milkshake, bubblegum and Berries & Cream. Expertly formulated and rigorously tested, Jack N' Jill takes the guesswork out of making better choices when it comes to children's oral care.
Target, Amazon, Conventional & Natural Stores, $5.99
CLOUD PAPER BAMBOO FACIAL TISSUE
Start the school year in an eco-friendly way with Cloud Paper's 100% Bamboo Facial Tissues. Cloud Paper is a sustainable paper company on a mission to save trees. This handy subscription model will make sure you are never without tissues in and out of the classroom.
CloudPaper.co, $27.99 subscription 12 Boxes delivered to door every 6, 9 or 12 months
LAIRD SUPERFOOD: ORIGINAL INSTAFUEL + HYDRATE COCONUT WATER
Fuel Your Day During Hectic Back to School Season with Clean Superfood. Co-Founded by Athletic Icons Laird Hamilton and Gabby Reece and inspired by their active lifestyle and quest for the best clean foods. High-quality products made with functional plant-based ingredients to help elevate and fuel your day from morning coffee to afternoon hydration. Try Original Instafuel, perfect blend of premium coffee and superfood creamer for a delicious on-the-go energy boost and Hydrate Coconut Water during busy back to school season for an all-natural hydration solution with electrolytes and a delicious taste.
LairdSuperfood.com, Amazon, Sprouts Nationwide, $15.95 – $27.95
Back to School Snacks and Easy Meal Ideas
CALIFORNIA WALNUTS
California Walnuts make mealtime simpler as you get back into the busy season. From on the go snacks to make ahead dinners, incorporate these versatile and nutritious nuts into your favorite fall recipes for powerful nutritional benefits that can help you stay full longer. Adding a handful of walnuts to any meal gets you 4 grams of protein, 2 grams of fiber and essential omega-3 ALA.
Find recipes for back to school season at Walnuts.org/Back-To-Busy
BOB'S RED MILL INSTANT OATMEAL PACKETS
Easy Solution for Busy Back to School Mornings. Packed with fiber, protein and omega 3s, these hearty organic oatmeal packets are ready in minutes: either add hot water, stir on stovetop or pop in the microwave. 3 Flavors: Classic, Maple Brown Sugar, Apple Cinnamon. Single serve, take anywhere packets perfect for busy mornings!
Grocery Stores or Amazon, $4.99/box
BRAZI BITES PIZZA BITES
Brazi Bites Pizza Bites are a better for you version of a delicious classic, made with simple, clean gluten and grain-free ingredients making them the perfect back to school snack for all ages. Delicious taste of pizza in just one bite. 8g of Protein per serving, Nothing artificial and cook up in minutes in the air fryer or oven.
Costco Stores or Visit BraziBites.com for all store locations, $13.99 at Costco (Family Bag)
GOODLES MAC AND CHEESE
GOODLES re-engineered the noodle and the cheese to great GOODLES Mac and Cheese. Tastes incredible, includes protein, fiber, prebiotics, is a Low Glycemic Index food and has 21 nutrients from plants and fewer calories. Available in 5 Flavors: Cheddy Mac, Mover & Shaker, Shella Good, Twist My Parm and Vegan is Believin. They also give 1% of all products sold to organizations that address food insecurity.
GOODLES.com, Target, Whole Foods, $3.99
Back to School Resource for Teachers
CANVA FOR EDUCATION
FREE Platform to Support Teachers this New School Year. Online Design Platform, Canva, is supporting teachers across the US with print poster vouchers. Canva for Education is 100% FREE and offers thousands of easy-to-customize templates to suit every subject, grade and ability. Join Canva for Education to take part in Teacher's Print Day on August 26 and transform your classroom without breaking the bank!
Canva.com/Education, FREE
Recommended