Back to School Tips to Save Time and Stay Healthy
Back to School is starting and that means schedules get busier and life gets more hectic so year so here are a few easy tips and finds to help families save time and stay focused on making healthy choices!
Stay Protected
Skineez Hydrating Skin Reparative Cloth Masks: It's important to keep yourself and others around you healthy and safe this year so make sure to wear a mask anytime you are out or around people. Made in both adult and kid's sizes, Skineez Hydrating Cloth Masks are a comfortable option designed with cooling technology and zinc to protect from bacteria while also infused with essential oils like shea butter, apricot oils, retinol and vitamin E to soothe and renew your skin. www.myskineez.com, Adults $21.99 | Kids $14.99
Healthy On-The-Go Breakfast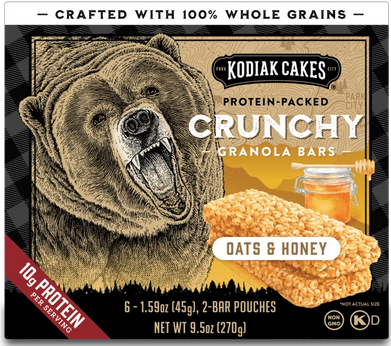 Kodiak Cakes Crunchy Granola Bars – Mornings can be hectic whether you are running out the door or just to your computer to start class. These New Kodiak Cakes Crunchy Granola Bars are crafted with 100% whole grains, non-GMO ingredients and 10 grams of protein for a convenient on-the-go breakfast. The 2-bar pouches offer balanced nutrition in several flavor-filled varieties including Maple Brown Sugar, Oats & Honey and Chocolate Chip so you can make sure everyone is starting the day out right. Publix or www.KodiakCakes.com, $5.50
Quick, Easy Lunch or Dinner Ideas

New Wild Catch from Chicken of the Sea – Quick and easy meals are key when adjusting to a new school year schedule especially if working and schooling from home. New Wild Catch, from Chicken of the Sea, is an easy and affordable option to help get a healthy lunch or dinner on the table quickly. Each container features three simple ingredients – premium, wild-caught fish packed with water and sea salt plus a bonus of at least 23G of protein. They come ready to eat in three preservative-free varieties: Albacore Tuna, Ahi Yellowfin and Alaskan Salmon. Perfect to add as the finishing touch in recipes like pasta dishes, topping to a salad or in a wrap. Walmart, $2.49 per 4.5-ounce container
*Easy Back to School Lunch or Dinner Recipe Ideas
Southwest Tuna Bowl with Ahi Yellowfin Tuna Wild Catch
Tuna Avocado Toast with Albacore Tuna Wild Catch
Sesame Ginger Soba Noodle Bowl with Alaskan Salmon Wild Catch
Keep Mom and Dad Healthy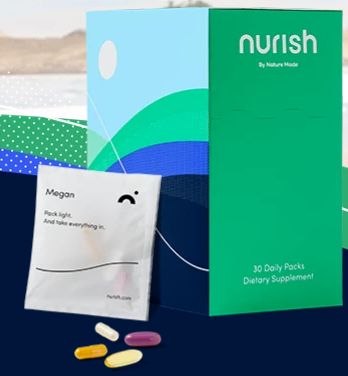 Nurish by Nature Made – As the back to school schedules and demands ramp up, it's important that Mom or Dad also take care of their nutrition to manage the extra stress. Nurish by Nature Made is a convenient new vitamin subscription service that creates personalized nutritional vitamin packs full of the nourishment they need based on a personalized assessment – factoring in your age, diet, wellness goals and much more. Each month, a 30-day supply of custom, grab-and-go supplement packs are shipped right to their door with exactly what they need so getting all the right nutrients has never been easier! www.nurish.com, Average cost $35/month
Easy Snacks for the Little Ones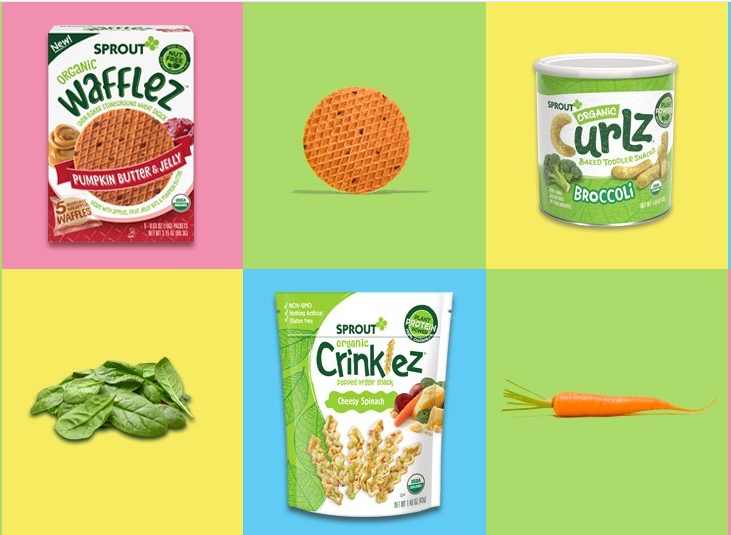 Sprout Foods –  Keeping some easy and healthy snacks on hand for the little ones who aren't yet in school can help keep everything on track when demands on everyone's time kicks up. Sprout makes wholesome, organic food for babies and toddlers, including ready-to-eat purees and snacks. Recognized as a leader in the Plant Powered movement, with protein from plant-based sources like organic vegetables and beans, Sprout has over 25 plant powered purees and snacks like: Wafflez, Crispy Chews and Curlz. Even better, they are easy to find at most grocery stores.
Recommended