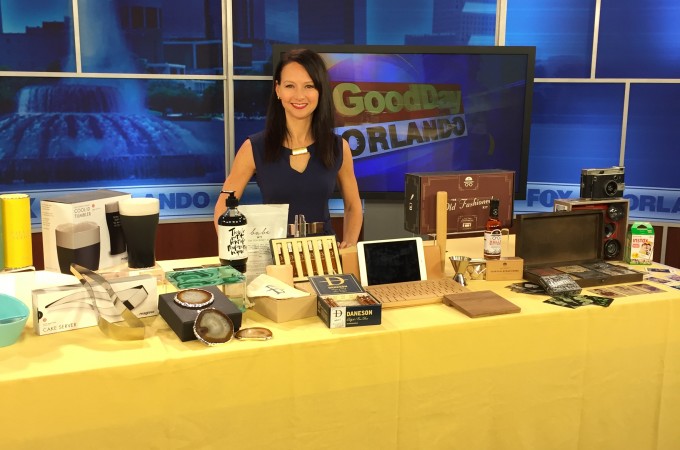 Fab Finds: Newest Gift Trends Coming for the Holidays
Wondering what gifts are going to be on trend later this year as we come into the holidays, I just got back from NYC scouting the trends and I rounded up some great ideas for hostess gifts and holiday gifts from the NYNOW Home and Gift Show.
Hostess Gifts & Thoughtful Solutions – With the holidays right around the corner you'll need to stock up on some go-to gifts to bring: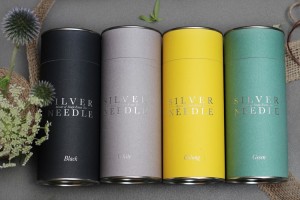 Silver Needle Tea Co. – www.silverneedleteaco.com – $19-$32
Tea is a perfect gift to bring a host and with this premium quality and beautiful packaging you are sure to make an impression. Pure loose-leaf tea from single estate growers. Growing tea is as complex as wine where the make up of the tea plant's environment, soil elements, elevation level, as well as climate are important factors that directly contribute to the quality, taste and health benefits of each tea leaf.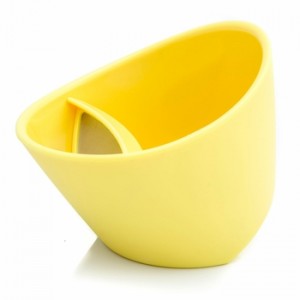 Tea Cup – www.finnstyle.com – $24.99
Teatime is easier and a pinch more amusing with the Magisso Fresh Lemon Tipping Teacup. Recognized by many design awards including the 2011 Reddot, this simple yet ingenious design streamlines brewing and drinking tea into one fluid task. Simply put loose tea in the strainer, fill with water up to the tea leaves, allow to steep and tilt the cup the opposite direction once you have achieved your desired strength. Voilà; you now hold a perfectly-brewed single serving of tea. Did we mention it's also dishwasher safe? This cute and clever little creation is sure to be a favorite
Cake Server – www.finnstyle.com – $19.99
Magisso makes cutting and serving cake, well, a "piece of cake." Simply hold the narrow end and push down on the part of the cake where you want to cut. Squeeze gently to grip the slice as you lift and serve onto a nearby plate. Lightweight and flexible, it's made from food-safe and BPA-free material. The stylish tool is perfect for portion control and pretty presentation, coming in handy at parties. It also makes a great gift for bakers and pastry lovers
Cool ID Tumbler – www.finnstyle.com – $40 / set of 2
The Magisso's COOL-ID Tumbler allows you to keep your favorite beer or drink colder longer even in the hottest weather. Just soak the tumbler for a minute under water or a running tap for the cooling effect to start. The  COOL-ID Tumbler will be approximately 40% cooler than the ambient temperature. Pour your favorite cold beer or any cold beverage into it and enjoy – as long as you like. The  Tumbler stays cold for hours, so you can keep the beer flowing. Plus, It stands out from the crowd – you can stand out also as you can personalize it with a touch of chalk and creativity. 

Natural Elements – For the hostess that loves all things organic or nature-inspired: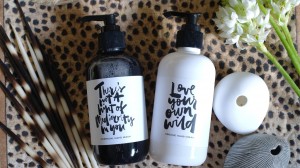 Babescrub Detoxifying Charcoal Handwash or GreenTea Scrub – www.babescrub.com – $15-27
Cleanse and purify your hands with organic Charcoal Hand Wash. Cleanse the natural way with the detoxifying properties of activated charcoal. Used by the ancient Egyptians to help clean wounds, charcoal naturally draws impurities, poisons and toxins out of the body. Featuring the uplifting and energising properties of Pink Grapefruit and Rosemary essential oils to stimulate and uplift your vibe, this hand wash smells absolutely heavenly.  Made with 99% certified organic ingredients and contains NO synthetics, or chemical preservatives.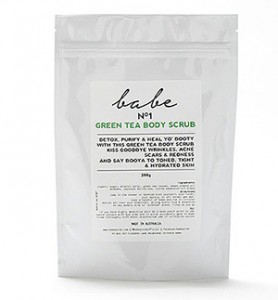 Detox and beautify with this divine green-tea body scrub. This healing scrub includes ingredients known and used in the beauty industry to protect against sun damage and fight to reduce wrinkles, acne, scars and redness, giving your skin an even tone.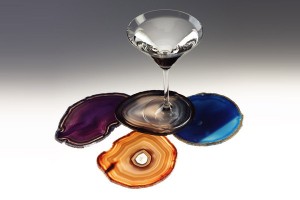 Pedra Agate Coasters by Anna of New York – www.rablabs.com – $75 / Set of 4
This classic RabLabs design, named after the Portuguese word for "rock," makes an ideal host or hostess gift. In ancient times, agate was thought to possess incredible virtues, protecting its guardians from all dangers. Each coaster is lovingly hand-polished in Brazil, and protected by rubber feet on the underside. This is a natural product; no two coasters are alike. Assembled in the United States. Set of 4. Approximately 4.5″ in diameter.
Modern Meets Retro – Unique gift ideas for the early shoppers wanting to snap up what is just hitting the stores: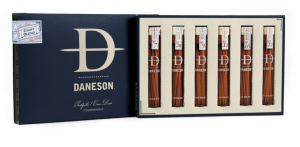 Daneson Small Batch Flavored Toothpicks – www.daneson.com – $37.99
Daneson makes small batch flavoured toothpicks using premium natural ingredients like essential oils and single malt scotch.  The oils give these sticks a subtle aroma and an experience that is unique from batch to batch and that changes over time much like a fine wine.  
The Every Blend 6-Pack features one bottle of each flavor. This beautiful gift box is the ideal starter kit. Think of it as a stepping stone towards finding your preferred blend. The Traditional blends that are included include a bottle each: Cinnamint No.7, Mint No.9, Salted Birch No.8, and Lemon No.11.  Packed alongside these are a bottle each of a premium Single Malt No.16 and a Bourbon No.22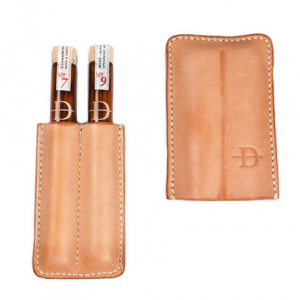 Two-Finger leather case adds a further touch of respectability to your Danesons. It's also excellent for keeping your sticks snug and safe from run-ins with wayward objects.  Our leather cases are made by a saddler named Sean with wax stitched vegetable tanned heavy cow hide. Over time each case will turn from blond to a golden hue picking up the character of the owner over time.  – $89.99
Board 2 Engravable Wooden Keyboard and Trackpad – www.oreeartisans.com – $380
Portable wireless keyboard made from single piece of premium maple or walnut wood. Connects simultaneously with up to 5 devices (tablets, smartphones and PCs equipped with Bluetooth).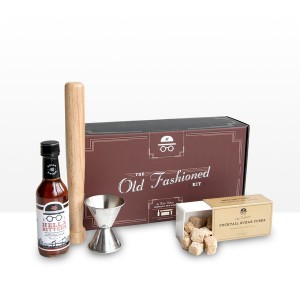 Old Fashioned Kit – www.hellabitters.com – $64.95
The quintessential Old Fashioned cocktail dates back to pre-prohibition America. This kit comes with everything you need to bring this American classic into your home. Just add your favorite whiskey, ice and an orange peel. Stir until cold and enjoy! Made in the USA, will also be available in Williams-Sonoma in October.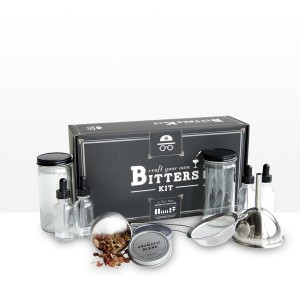 Craft Your Own Bitters Kit – www.hellabitters.com – $64.95
The CYOB kit brings the satisfaction of making fine tinctures and extracts into the home of cocktail lovers and foodies everywhere. We've curated a handsome assortment of the essential tools and packaged them alongside our proprietary mix of herbs, spices, bittering agents and dried fruit peel. Out of the box, the results are delicious and we also encourage people to use our blends as a starting-point for their own special recipes by adding flavor components that speak to their unique taste. Simply add alcohol and follow the easy, step-by-step instructions, and you'll be enjoying your own handcrafted, small-batch bitters in no time.
Prohibition 6 Deck Boxed Set Playing Cards – www.ellusionist.com – $125
For the playing card enthusiast looking for a envy-worthy set and made by the original online magic creators and producers of the world's finest playing cards. Only 3000 Limited Edition Prohibition Box Sets have been created.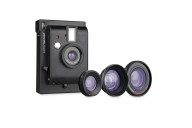 Lomo'Instant Camera + 3 Lenses – www.lomography.com – $149
Say hello to the Lomo'Instant Black Edition + 3 lenses! The Lomo'Instant is the perfectly sized Instant Camera to take wherever you go! This package includes 3 creative Lenses – Fisheye, Portrait & Closeup!
Recommended