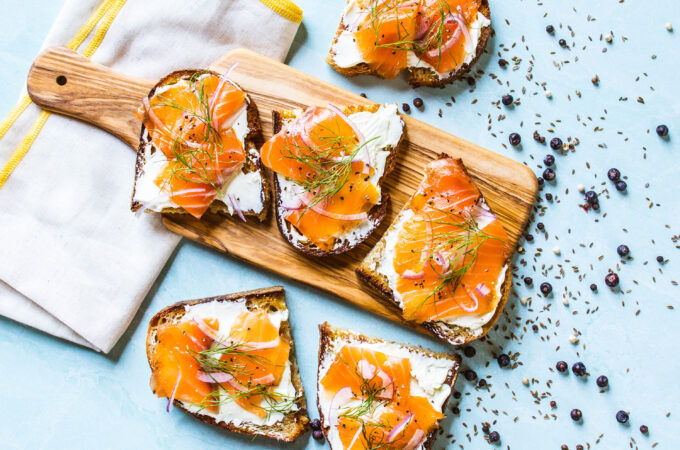 Fall Favorites: Home, Beauty, Wellness & Travel
Sharing some of my Favorite Fall Finds in Home, Beauty, Fashion and Wellness for you and your family this season!
Favorite Fall Finds: Fall & Winter Travel
IBEROSTAR HOTELS & RESORTS
Planning your winter and holiday travel? There is no better place than Dominican Republic at the Coral Level at Iberostar Selection Bavaro Suites. The all-inclusive 5-star hotel offers suite-style rooms and has endless culinary options and different pools, a 3-floor fitness center, a Spa with 21 massage booths and an 18-hole golf course designed by P.B Dye. Also centered around hotel group's sustainability practices through its Wave of Change movement.
Iberostar.com, Starting at $313/night
Favorite Fall Finds: Beauty & Fashion
STITCH FIX
If you are looking for an easy way to level up your Cozy Fall Wardrobe with the perfect Fall staples. Stitch Fix is the perfect shopping solution. Get styled based on what you are looking for and start layering all of your favorite pieces for the season. Stay warm and stylish in sherpa, sweaters, classic coats, puffers, corduroy, dark denim and all-weather boots. It's a personalized online shopping experience that utilizes expert stylists and data to ensure you receive items that fit your style, size and budget. The Fix is filled with 5 curated pieces to try on from the comfort of home. Shipping / Returns are always free and NO subscription required. You'll find hundreds of items under $75 from brands like Madewell, Free People, Adidas and Nike.
To get started, visit StitchFix.com
OlAY REGENERIST HYALURONIC + PEPTIDE 24 GEL CREAM
NEW! Hydration is the #1 skin care priority among consumers, yet so many are unsatisfied with their daily moisturizer, which inspired OLAY to create a solution that will truly quench their skin's thirst. Olay Regenerist Hyaluronic + Peptide 24 Gel Cream will hydrate all day and night, trapping moisture for 24 hours guaranteed. And, with clinically tested, immediate results, you're instantly photo ready. Includes dermatologist recommended ingredients: Hyaluronic Acid that replenishes and retains moisture leading to hydrated skin. Often called "nature's moisturizer", Vitamin B3 to retain moisture and surface skin cell turnover and regeneration plus Peptides which support skin's renewal process, reducing the appearance of fine lines and wrinkles and improving skin's texture.
Olay.com, Under $30
SUNSHINE BOTANICALS PUMPKIN POWER PEEL
Get Your Glow Back in Time for the Holidays. The Pumpkin Power Peel is a highly effective, enzyme rich botanical alternative to chemical skin peels that will refine skin texture, treat the signs of aging, discolored, sun-damaged skin. This professional grade skin peel system is the perfect weekly treatment that will help get your "glow" back just in time for the holidays. High levels of antioxidants and natural vitamin A make this system also great for acne and congested skin and is ideal for all skin types.
SunshineBotanicals.com, $89, 15% Off w CODE: ATLANTA15 through October 31st.
Favorite Fall Finds: Wellness & Healthier Picks
ISAGENIX 7-DAY RESET
The 7-Day Reset is a simple, complete body reset. Convenient system for maximum nutrition and supporting natural detoxification. With this product you can burn fat, fight cravings, manage stress, sleep better, cleanse safely and improve your nutrition. The reset includes IsaLean Shake Packets (in Vanilla or Chocolate), 7 Adaptogen Elixer Bottles, 4 Cleanse for Life Bottles, 3 Plant Based Snack Bites and a Reset Guide with easy-to-follow instructions and tips.
Isagenix.com, $175
BLUEHOUSE SALMON
A healthy superfood for Fall. Bluehouse Salmon is healthy and delicious with a rich, mild and buttery flavor. Nutrient packed with vitamins and minerals that help support a strong immune system, making it the perfect immunity boosting superfood to add to your diet. Also only salmon raised sustainably onshore in Florida without antibiotics, micro plastics and hormones. Perfect for cooking at home this Fall, Bluehouse Salmon is both healthy and sustainable, making it a meal you can feel good about serving the whole family.
BluehouseSalmon.com, Find Locally Publix or Sprouts, $14.99/lb
JACKSON'S
For those craving fantastic flavor experiences on chips made with better for you premium ingredients, Jackson's are the best-tasting sweet potato chips out there. Available in 5 flavors including Carolina BBQ, Spicy Tomatillo and classic Sea Salt. They are made with only heirloom, non-GMO sweet potatoes sourced directly from farmers, better for you coconut and avocado oils and premium sea salt and spices for a delicious snack you can feel good about eating. Also Keto, Paleo, Vegan, Gluten and Grain Free. Plus No Artificial Flavors or Ingredients.
HEB, Sam's Club, Whole Foods, $4.99/5oz Bags or $1.99/1.5oz bags
KETO PINT BUTTER PECAN ICE CREAM BARS
Living a healthier lifestyle never tasted so good especially during the holiday season! Keto Pint Butter Pecan Ice Cream Bars are Keto certified, have no added sugar, are gluten free and support 100% sustainably sourced cocoa through the Cocoa Horizons Foundation.
Available exclusively at Costco. More information at KetoFoods.com, $15.20 per box of 12 bars
SHINE WATER
Support Your Immune System and Fight the Winter Blues. ShineWater is Sunshine in a Bottle with 100% DV Vitamin D and 0 Sugar added supporting a healthy immune system. Available in 7 bold, bright and radiant fruit fusions including Strawberry Lemon and Watermelon Blackberry delivering vitamins and nutrients without compromising on flavor. It's a physician-developed nutrient-rich water designed to promote a healthy dose of Vitamin D to fight Vitamin D deficiency which is most common during the Fall and Winter. Find more information at ShineWater.com.
Available at Local Retailers
CUT ABOVE ZERO PROOF SPIRITS
Founded by Houston-based Entrepreneur, Andrew Solis, Cut Above offers a portfolio of zero-proof spirits that make drinking less alcohol feel effortless. Cut Above Spirits are formulated with all-natural ingredients and are low calorie, no carb, and less than 1 gram of sugar. Cut Above is sustainably designed with low impact packaging, recyclable glass and a reusable bottle.
DrinkCutAbove.com $34.99 / 750ml bottle
RIONDO PROSECCO
Riondo Prosecco is an authentic sparkling wine that celebrates the easy-living spirit of Italy and is the perfect refreshment to celebrate the spooky season or for all your fall festivities. A full sparkling prosecco, this classic beverage balances acidity, softness, structure and bubbles – making it the perfect aperitif! Whether you are celebrating Halloween or relaxing at home with family and friends, it's the perfect way to #TakeASecco to enjoy.
Riondo.us or Online Retailers, $14.99
Favorite Fall Finds: Home & Pets
SHARK® AIR PURIFIER 3-IN-1 MAX WITH TRUE HEPA
As the weather turns cooler and we need to be inside more, purify your home this Fall for a healthier space. The Shark Air Purifier 3-in-1 Max with True HEPA, powerfully and quietly purifies spaces up to 1000 square feet – perfect for large bedrooms, kitchens, living rooms and more. It's Clean Sense IQ technology tracks air quality and auto-adjusts power to constantly maintain clean air. The easy-to-use control panel displays data in real time to give you clean air confidence, all while combining an air purifier fan and heater in one unit. Consumers can choose between three modes: purified air, purified heat or purified fan for comfort in every moment.
SharkClean.com, $449.99
NINJA SPEEDITM RAPID COOKER & AIR FRYER
Cook Complete Meals for up to four people in as little as 15-minutes. This Fall Unlocks the ability to cook a complete, multi-textured meal in as little as 15 minutes, all in one pot. With 12-in-1 functionality and Ninja's Rapid Cooking System, steam and air fry at the same time to create restaurant quality meals from the comfort of your own home. With 6-qt capacity, create thousands of recipes for a family of up to 4 all in one pot. Check out NinjaTestKitchen.com for recipe inspiration or use Ninja's Speedi Meal Builder to create a customized meal. With thousands of delicious and customizable recipes at your fingertips, the options are endless with the Ninja SpeediTM
NinjaKitchen.com, $199.99
LEVOIT CORE 600S SMART TRUE HEPA AIR PURIFIER
Core 600S is Levoit's newest true HEPA air purifier. It's equipped with smart technology and is designed for large rooms up to 3, 100 sq/ft. Captures at least 99.97% of airborne particles including fine dust, smoke particles, pollen, and pet dander, as well as 99.9%of viruses, mold and bacteria. Levoit is the #1 air purifier brand and connects homes with smart products to create clean and comfortable atmospheres. Levoit has received worldwide recognition for its continued innovation in reliable, intuitive designs.
Levoit.com, Amazon $299
CHEWY
Chewy is a one-stop shop for all your pets' needs this fall from daily essentials and medications to pumpkin spice, and everything nice! That's right, you can get pumpkin spice flavored Greenies dental treats plus fun festive toys to keep your pets entertained. And I have to say "it's corn!" If you know, you know. As temperatures start to dip, your dogs and cats can sport trendy fall fashion looks like this quilted bomber jacket and adorable plaid bandana. These toys, apparel and accessories are by Frisco and available exclusively at Chewy.
Chewy.com
Recommended