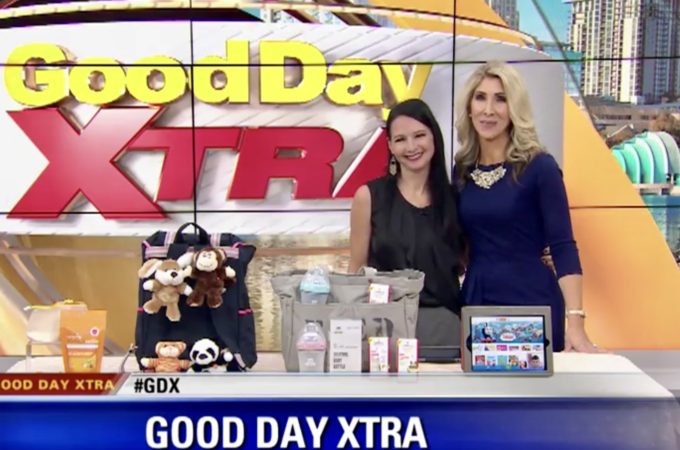 Family Holiday Travel Essentials
The holidays are almost here and that means the stress of family travel is right around the corner. Need some tips to manage the madness? Don't worry, here are some travel finds and tips to help make your family trips calmer, healthier and more manageable!
Motion Sickness Prep: UpSpring's Stomach Settle Nausea Relief Drops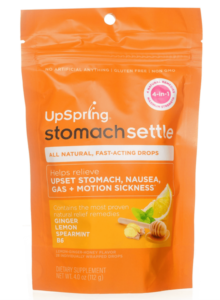 A long day of planes, trains and automobiles can give any of us with motion sickness so I always pre-pack some natural ginger chews to quell the nausea. UpSpring's Stomach Settle Nausea Relief Drops are all-natural drops that provide fast-acting relief from nausea with a great lemon-ginger flavor and perfect for Mom, Dad or kids 14 and over.
All-natural drops formulated with four of the top proven natural remedies: ginger, spearmint, lemon, and B6 – to immediately soothe your upset stomach during air travel, road trips or stomachaches that can come with airport food and traveling.
Walmart or Amazon, $10.99
Pal Up: GoPals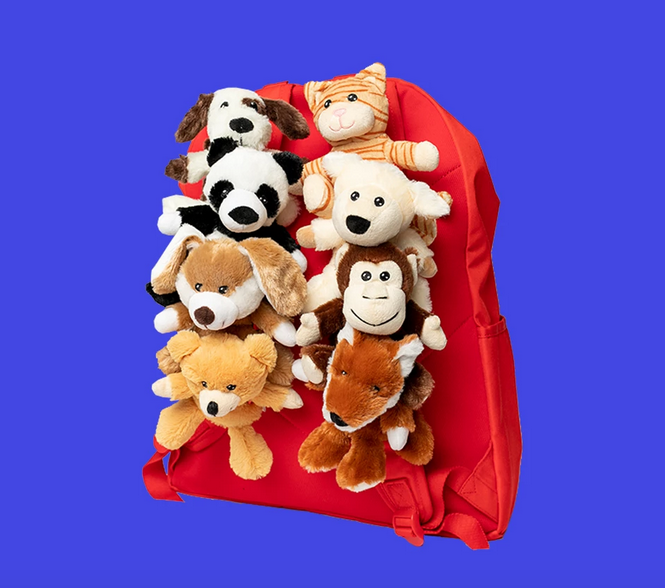 Travel can be overwhelming for kids so making sure they have a comforting Pal can help reduce their anxiety. GOPALS is a stuffed animal designed an ingenious fastener that attaches securely onto any backpack so parents will rest easier knowing that their children's favorite friend will never leave their side. It's also a socially conscious company as a portion of every animal sold goes toward funding and promoting children's charities.
There are eight plush toys in the GOPALS collection. All of them—Piper the Cat, Dash the Dog, Hadley the Panda, Spencer the Lamb, Colie the Monkey, Mia the Rabbit, Lukie the Bear, and Jack the Fox—are cute, cuddly, portable, and most importantly attachable to your child's travel gear.
www.gopals.net , $14.95
Healthy Baby: Perry Mackin Silicone Baby Bottles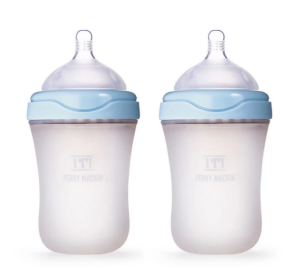 Airports are notoriously germy and travel items take a beating so packing a bottle made of impact-resistant Medical Grade Silicone, which is a naturally safe, durable and hygienic material that has no open pores to harbor bacteria and won't break is ideal to keeping your little ones healthy. This Perry Mackin Silicone Baby Bottle is is easier for babies to grip and and is also a great transition for switching between natural feeding and bottle. BPA and PVC free.
Amazon, $16.99 / (2-Pack) $35.99
Calm Baby: Zarbee's Naturals Baby Gum Massage Gel
Most parents feel anxious about having a fussy baby on a plane and disturbing other passengers. Zarbee's Naturals Baby Gum Massage Gel is a great travel solution because it is a gentle, plant-based, non-medicated gum gel made with naturally soothing ingredients like chamomile & lemon peel to help calm baby's gums. Powerful, natural ingredients – like agave and chamomile – form the backbone of Zarbee's products. What you won't find are drugs, alcohol, gluten, or artificial flavors, sweeteners, and dyes whenever possible, which means you can feel good about what you give to your littlest one.
Amazon, $6.97
Keep Connected: Caribu App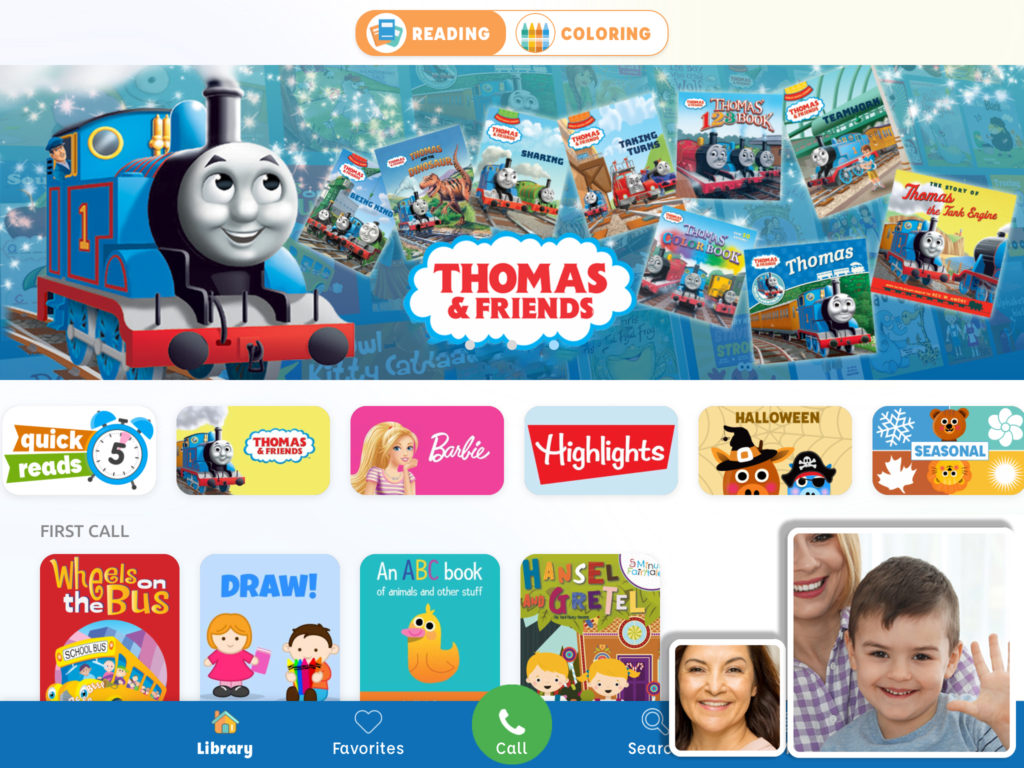 If you aren't able to travel for the holidays, the Caribu App is the perfect way to stay connected with family. It was awarded as one of Time Magazine's Best Inventions of 2019. It's a revolutionary mobile app connecting families through better and interactive video-calls. Think "FaceTime meets Kindle" for kids.
This app offers positive screen time for kids with family video-calls combined with educational activities where they can read, draw and play games in real-time with thousands of books in 8 different languages and activities like drawing, word games and tic tac toe.
It also makes a perfect holiday gift for grandparents. Caribu also donates a free subscription to all currently serving US Military members.
Download directly from Apple and Google Play App Stores or buy a holiday gift subscription at caribu.com/tv
$6.99/month, $67.99/year, $250/Lifetime Subscription
*Black Friday Special – 50% Off Caribu Subscriptions – 11/29 – 12/02: Black Friday Link
Recommended