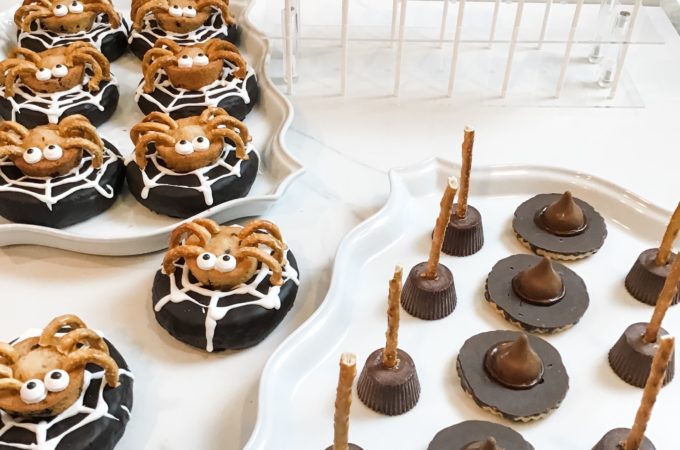 Halloween at Home DIY Your Treat Table
Halloween may look different this year but that doesn't mean we still can't have fun! Here are some easy DIY treats and virtual trick or treating ideas for a very fun Halloween at Home Party with just the family!
Virtual Trick-or-Treating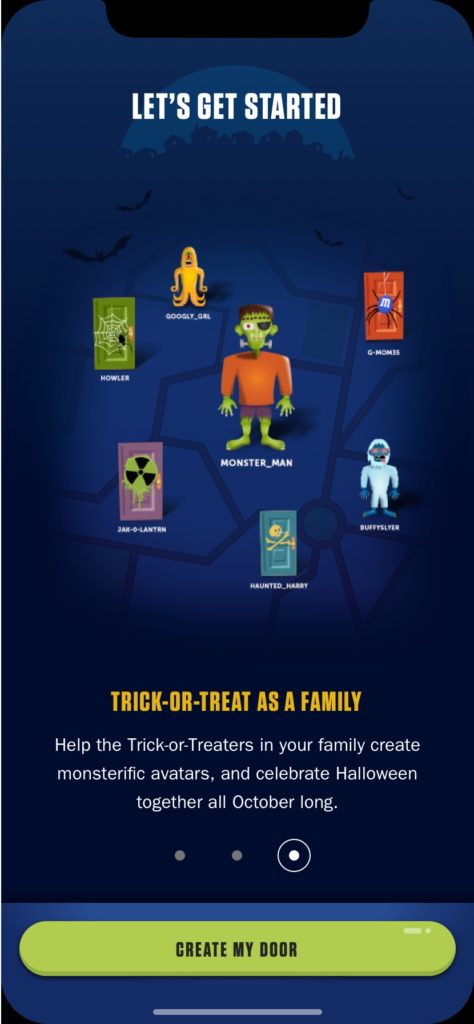 Mars Wrigley created an app called TREAT TOWN where users can give away and collect virtual candy that can be redeemed for real treats in stores and online. It allows you to travel "door to door" collecting virtual candy with your neighbors or family members. You can also customize your avatar, decorate your front door and trick-or-treat at US destinations like M&M's World in Times Square or Disney's Haunted Mansion. The app is free but users can purchase candy "credits" in the app to virtually distribute to trick-or-treaters that "knock" on their door. www.treat-town.com
Halloween Desserts Treat Table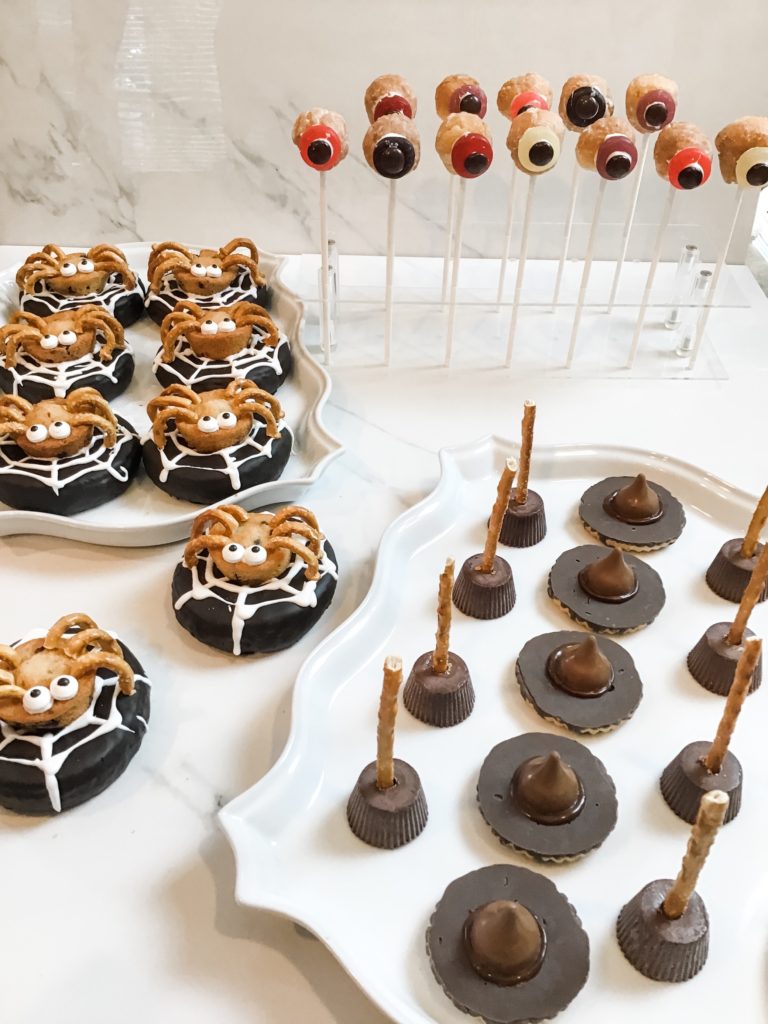 Halloween is all about sweet treats so I loved the idea of putting together a festive dessert table with semi-homemade treats that the kids can help create and mom or dad didn't have to bake!
Spooky Spider Treats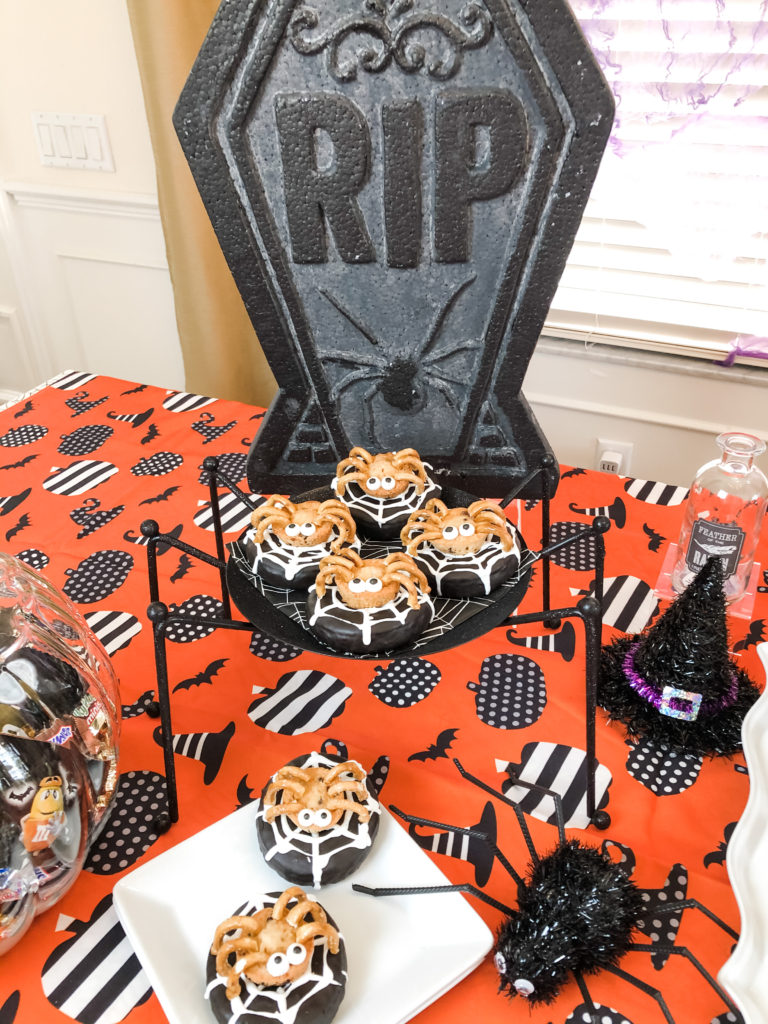 Easy to make with pre-made Entenmann's donuts and little bites muffins plus some white cookie icing, mini pretzels and candy eyes.
Ingredients:
1 box Little Bites Chocolate Chip Muffins
1 box Entenmann's Rich Frosted Donuts
1 tub white icing
1 piping bag
1 #2 decorating tip
1 package candy eyeballs
1 package mini pretzel unsalted
Directions:
Using piping bag and decorating tip, create a spiderweb pattern on a rich frosted donuts with white icing
Break off pretzel loops and insert into Little Bites Muffins to make the spider legs
Make two smalls dots of icing on the muffin to adhere candy eyeballs
Put your Little Bites Muffin spider onto your Rich Frosted Donut spiderweb donut!
Have a Spooktacular Time!
Witches Hats and Brooms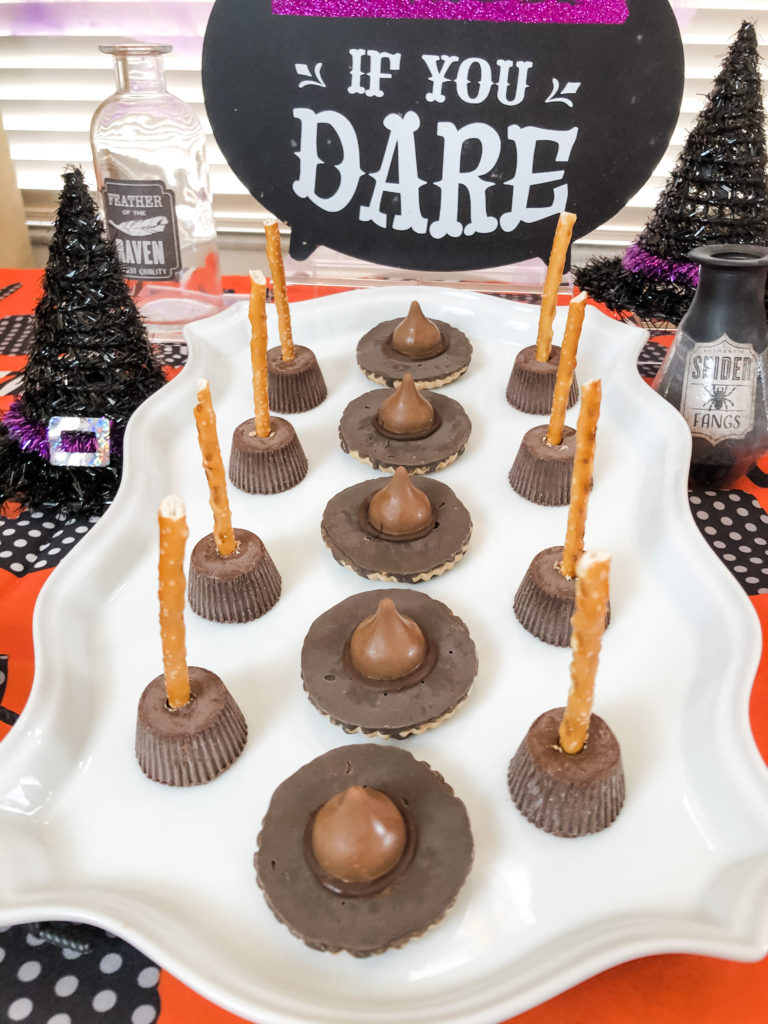 Use some of those Halloween peanut butter cups and pretzel sticks to make witches brooms and some striped fudge cookies and Hershey's kisses to make witches hats. *Pro Tip: Melt some chocolate chips to "glue" the hats together and use a wooden skewer to poke a hole in the bottom of the peanut butter cups to insert the pretzel sticks without breaking them! I used Justin's Peanut Butter Cups and it was a challenge to get them to the plate before I ate them!
Creepy Eyeballs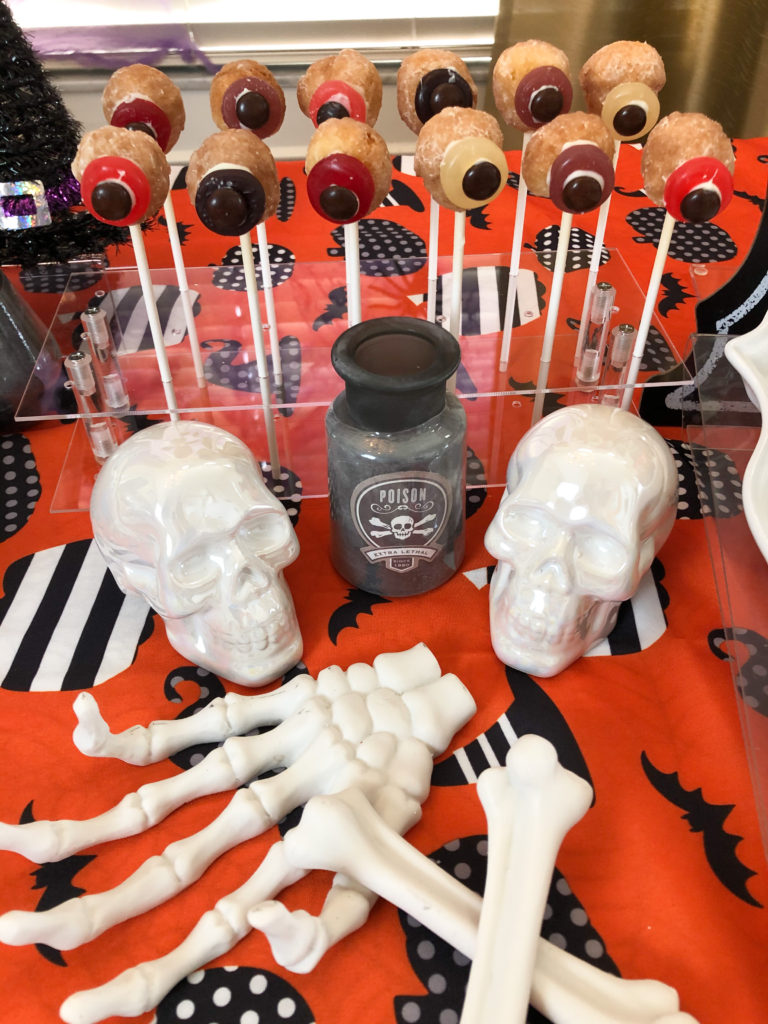 Use donut holes, gummy lifesaver candies and brown M&Ms to assemble them. Melt some white chocolate chips to "glue" the lifesaver and M&M candies onto the donut hole. Then insert the cakepop stick for you creepy eyeballs! *Pro Tip: put them in a cakepop stand on your table as creepy décor.
Mummy Donuts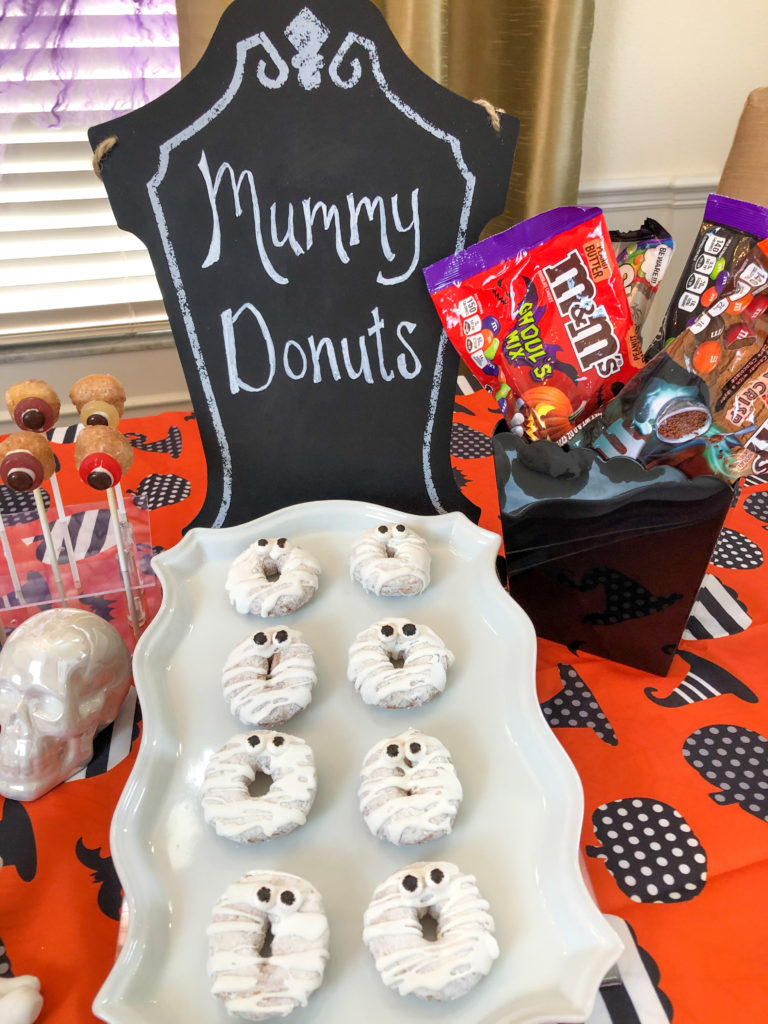 Turn a box of mini powdered donuts into mummies with just some white cookie icing and candy eyes. This is so simple even little kids can make them! Drizzle the white cookie icing across the donuts in striped patterns going side to side and diagonal. Add the candy eyes after you have added your mummy layers of icing and add to a platter.
Halloween Table Décor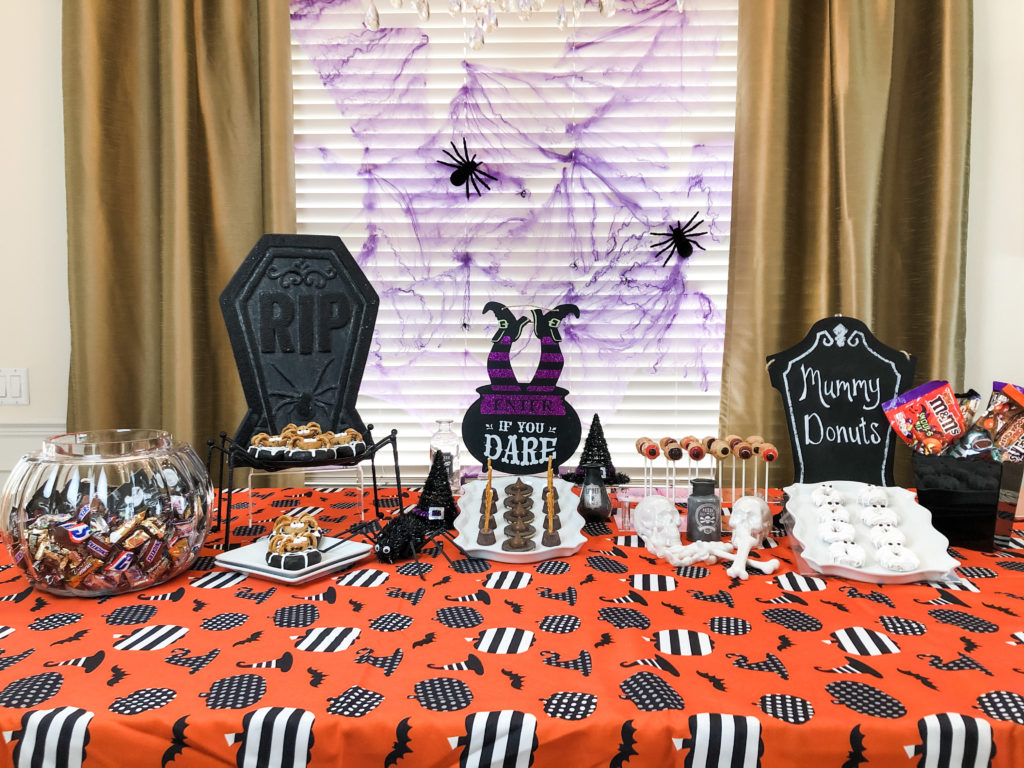 Use what you have in your Halloween décor stash or make a quick run to the Dollar Store for some fun and inexpensive items to decorate your table. Let the kids have fun creating different sections to match the desserts. Add some spooky spider décor around your spooky spiders treats or some scary witch decorations around your witches brooms and hats to decorate around your treats.
Set out a big bowl of candy that you can all trick-or-treat from at home or set up a candy hunt around the house and then put on a Halloween favorite movie to enjoy together. The whole point is just to be silly and have fun – we all need that this year so go for it and enjoy!
Happy Halloween!
Recommended