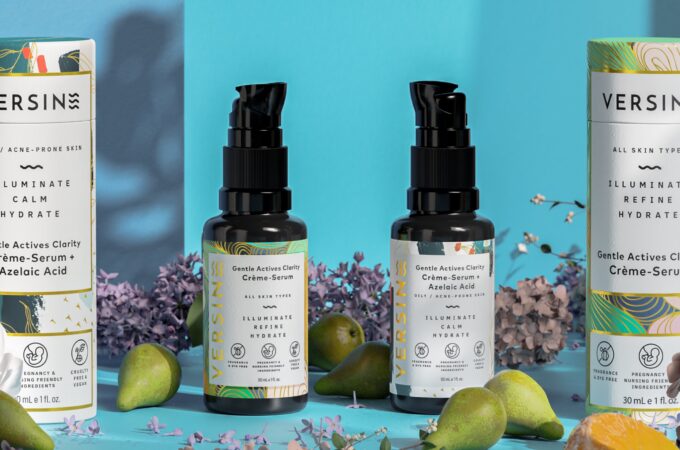 Mother's Day Gift Ideas + Spring Entertaining Essentials
Sharing some fab finds for Mother's Day Gift Ideas and Spring Entertaining Essentials as we kick off the start of May!
Mother's Day Gift Ideas: Fashion + Fab Finds
MARSHALLS and T.J.MAXX
The perfect shopping destinations to find everything you need for Mother's Day. Have an incredible selection of on-trend gifting options that won't break the bank for all the mother figures in our lives.  Like brand name fashion, beauty and home décor at amazing prices.
Marshalls.com, TJMaxx.com
BURLINGTON
Item Detail: Burlington is the one-stop-shop for amazingly low prices on all your Mother's Day Gift shopping needs! You'll be surprised at how far you can stretch a dollar with deals on a wide assortment of brand-named merchandise you know and mom will love. I bet you wouldn't guess that I found these items at Burlington, right? Best part, new items are coming in every day and your deals and the perfect gifts are waiting!
Find a local store near you at Burlington.com
BOXFULL
When you can't be there, BoxFull and their Hug in a Box ensure your loved ones feel you care. BoxFull is dedicated to helping people stay connected. The stuffed animals' arms are attached to the box flaps through a patent-pending design and open with the box to extend for a surprise hug. Each box also comes with  a special poem and a customized message for a gift that is meaningful and lasts. Send love and comfort to any of the Mother Figures or loved ones in your life with a BoxFull of Hugs.
SendABoxfull.com, $44.95
KAFFE
Kaffe offers affordable great quality products that elevate your coffee routine. Designers of #1 coffee grinder on Amazon, their easy-to-use compact, countertop electric coffee grinders turn whole-beans into fresh-grounded coffee in seconds. Then ensure freshness by storing the beans or grounds in a sleek Glass Storage Container. Available in a variety of sizes these multi-use containers feature airtight-seal lids that prevent air leaks, moisture penetration or carbon dioxide. The simple, beautiful and functional designs fit into any home aesthetic.
KaffeProducts.com, $19.99
Mother's Day Gift Ideas: Beauty, Wellness + Gifts that Give Back
A Mother's Day Gift that Gives Back and Makes a Difference for Moms Everywhere
OLAY CLEANSING & NOURISHING BODY WASH WITH HYALURONIC ACID & OLAY NOURISHING & HYDRATING BODY LOTION WITH HYALURONIC ACID
A Mother's Day Gift that Gives Back and Makes a Difference for Moms Everywhere. Made with prestige skincare ingredient Hyaluronic Acid, known to attact and retain moisture like a magnet. Perfect way to celebrate all the Mothers in our lives (and ourselves), each purchase of Olay Cleansing & Nourishing Body Wash with Hyaluronic Acid and Olay Nourishing & Hydrating Body Lotion with Hyaluronic Acid helps support Every Mother Counts, a non-profit working for equal maternal care for all moms, everywhere. Olay Body and Walmart joined forces to donate $100,000 to Every Mother Counts.
Walmart or Walmart.com – $5 – $10
VERSINE SKINCARE CALM & HYDRATE FOR ACNE-PROME SKIN & ILLUMINATE MULTI-TASKING SERUM FOR DRY SKIN
Indulge Mom with Lush, Stress-Free Skincare. Calm & Hydrate for Acne Prone Skin calms the appearance of breakouts and post-acne spots to achieve bright hydrated skin with bounce and vitality. The Illuminate Multi-Tasking Serum for Dry Skin defeats dryness, fine lines and aging for effortless radiance making it suitable for sensitive skin with powerful hydration. Both offer a proprietary, high-value combination of proven ingredients and are OBGYN & derm-approved, pregnancy safe.
VersineSkincare.com, $80 or Bundle $129
MyEyeDr.
Protect Mom's Eyes with Stylish Sunnies. With summer approaching, it's essential to protect her eyes with a pair of stylish sunglasses. MyEyeDr. Has multiple location in the Dallas/Ft. Worth-area with trusted community doctors providng exceptional eye care as well as a broad range of stylish frames and designer brands to shop from. Now until June 30 buy any pair of sunglasses and get prescription polarized lenses for $99.
MyEyeDr.com
MUCINEX SINUS MAX
Don't let sinus symptoms ruin the celebration! Sinus problems often show up in multiple symptoms. Mucinex Sinus Max is the solution for breaking up pesky sinus symptoms in one dose, or your money back. Offer a variety of products that are fast dissolving and start to relieve any congestion, headache, or sinus pressure in just a single dose. As always use over the counter products as directed. If symptoms persist, you should contact your healthcare professional
Mucinex.com, Walmart, Walgreens, Dollar General, Target, CVS, Amazon, $13-$18
INCREDIWEAR
Help Mom Relieve Her Aches and Pains. Wearable wellness sleeve that uses semiconductor technology, capitalizing on the body's blood flow. Unlike compression sleeves, Incrediwear increases circulation, driving blood flow to the targeted area to reduce inflammation and swelling, relieve pain, restore mobility and accelerate recovery, heal faster and better. Spotted by top athletes but accessible to everyone, including those who love to garden, golf, play pickleball, tennis or are just looking for pain relief. Try best-selling knee, elbow and wrist sleeves to aid with anything from carpal tunnel to tennis elbow to benefit from accelerated relief.
Incrediwear.com, $29 – $54
Mother's Day Gift Ideas: Spring Entertaining Essentials + Finds for Kiddos
FRESH PRESS FARMS
Perfect Gift for foodie Mom! 100% USA made, cold press oils grown, bottled and shipped directly from their Georgia Farm to Your Table. Cold Pressing locks in the best flavor and nutrients and ensures their oils have the most monosaturated heart healthy "good fat". Avail in 3 Flavor Varieties of EVOO: Mild, Classic, Bold as well as the only cold-pressed Sunflower Oil recognized by the American Heart Association. Bonus, bottles are made of 100% recyclable and reusable aluminum and come with own reusable cork and spout.  
FreshPressFarms.com, Amazon, $8.99 – $12.99
BEECH-NUT DINO BISCUITS
Beech Nut Nutrition Company recently launched fun, new snack designed just for toddlers: Dino Biscuits with Hidden Veggies in flavors Butternut Bliss and Pumpkin & Cinnamon AND Dino Biscuits with Prebiotics in flavors Blueberry Yogurt and Banana Yogurt. Filled with purposeful ingredients, this stage 4 snack is Ideal for toddlers 12 mos and up. Both Hidden Veggies and Prebiotic varieties are Non-GMO and have 9g and 10g of whole grains per serving and kids will discover their favorite herbivore dinosaur shapes in each bag!
DALLAS Area: Kids of all ages can channel their inner paleontologists as they dig up dinosaur fossils and Beech-Nut goodies at Dallas Zoo's Destination Dinosaur Exhibit on June 17th and 18th (Father's Day) where they will receive a free bag of Dino Biscuits and Beech-Nut branded shovels at the "DinoDig" excavation sites to take home and enjoy all summer long.
BeechNut.com, Amazon, Walmart, $3.49
Mother's Day Gift Ideas: Ultimate Getaway
BARNSLEY RESORT
Ultimate Escape for Mom. Tucked away in the foothills of Georgia's Blue Ridge Mountains lies Barnsley Resort, a fairytale site where nature, history, and hospitality come together. Spread amongst 3,000 acres, this resort-meets-playground serves as the ultimate off-the-beaten-path destination for a Mother's Day escape with options to relax at The Spa at Barnsley Resort, Hourseback Ride through the Mountains on a Guided Tour, Manor House Ruins and Boxwood Gardens. On Mother's Day Sunday, the resort invites families and friends to celebrate by indulging in an elegant brunch of all the signature holiday favorites and an elaborate selection of desserts courtesy of Barnsley Resort's Executive Chef, Javier Cuesta. Afterward, families can spend some quality time together playing lawn games on the village green, toasting up some complimentary s'mores at the outdoor fire pits, and unwinding in their own private cottage.
BarnsleyResort.com
Recommended