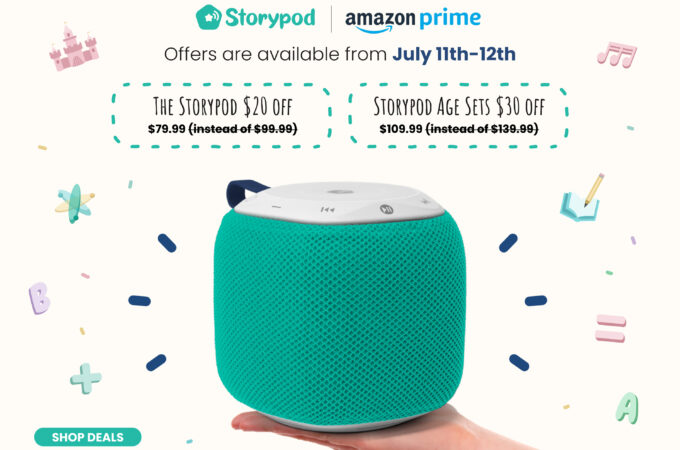 Prime Day Deals You Can't Miss this July 11-12th
Spot the Savings with some "Must Have" Prime Day Deals for the Whole Family!
PRIME DAY DEALS: KIDS AND PARENTS
STORYPOD
Big Savings on Brain-Building Activities for Younger Kids this Prime Day. Brain-building audio play for 0-6-year-old kids with a variety of child-development focused formats – yarn-figurines, books, activity cards, tokens, and much more. Supports parents with screen- and guilt-free "edutainment" across their children's developmental journey. It's not a toy, it's an audio learning system your child can use from birth to elementary school. You'll find something to soothe the daily bedtime routine, engage listening and learning across every product mapped to specific ages and stages – from yarn figures for the littlest ones, books to spark early reading interest and literacy skills to interactive trivia cards and story tokens for older kids, and lastly recordable stickers for traveling parents or faraway relatives.
PRIME DAY DEAL: Storypod reg $99.99, $20 off on Amazon $79.99 / Storypod Age Sets reg $139.99, $30 off on Amazon $109.99, July 11-12. For more information visit: Storypod.tv,
MOONLITE
Super Savings to Turn Parents into Super Storytellers! The magic of Moonlite is simple – it's the experience of reading together. Moonlite bridges the gap between traditional and digital books. The playful projections, vivid sound effects, and read-a-long features make this multisensory storytime and transforms the parent to Super Storyteller. Moonlite helps you create imagination-filled, interactive bedtimes that keep children engaged. Unlike a digital listening toy for a child to hold, Moonlite is a bonding experience as parent and child. With a simple clip-on projector to a smart device, grownups get cozy with a young child (from babies to about 5-years-old) while holding their mobile phone as a story pops up on the ceiling or wall. The sound effects from the Moonlite App take read-me-a-story to a whole new level! The Starter sets come with a projector and 4 classic stories and famous characters such as Llama Llama, Frozen, Monsters Inc., Mickey and Friends, Disney Princesses and dozens more.
PRIME DAY DEAL: all promoted items on Amazon including Gift Sets with 5 Stories, Story Collections with 4 Stories and all single stories are 40% off July 11-12th. For More Information Visit: Moonlite.com
PRIME DAY DEALS: HEALTH AND WELLNESS
SNOW LED WHITENING ELECTRIC TOOTHBRUSH
Brighten Your Smile for Over 50% Off. SNOW LED Whitening Electric Toothbrush features cutting edge technology and blue LED light whitening system to whiten while it cleans. With 31,000 brush strokes per minute, it removes up to 99.9% of plaque and stains for a brighter smile. Plus it has four unique brushing modes: Clean, Whiten, Polish and Sensitive, allowing you to personalize your dental care routine. Also Named Beauty Awards Winner by both Women's Health and NewBeauty.
PRIME DAY DEAL: Save over 50% when you shop on Prime Days Reg: $149 / Now $69 on Amazon July 11-12th. For More Information visit TrySnow.com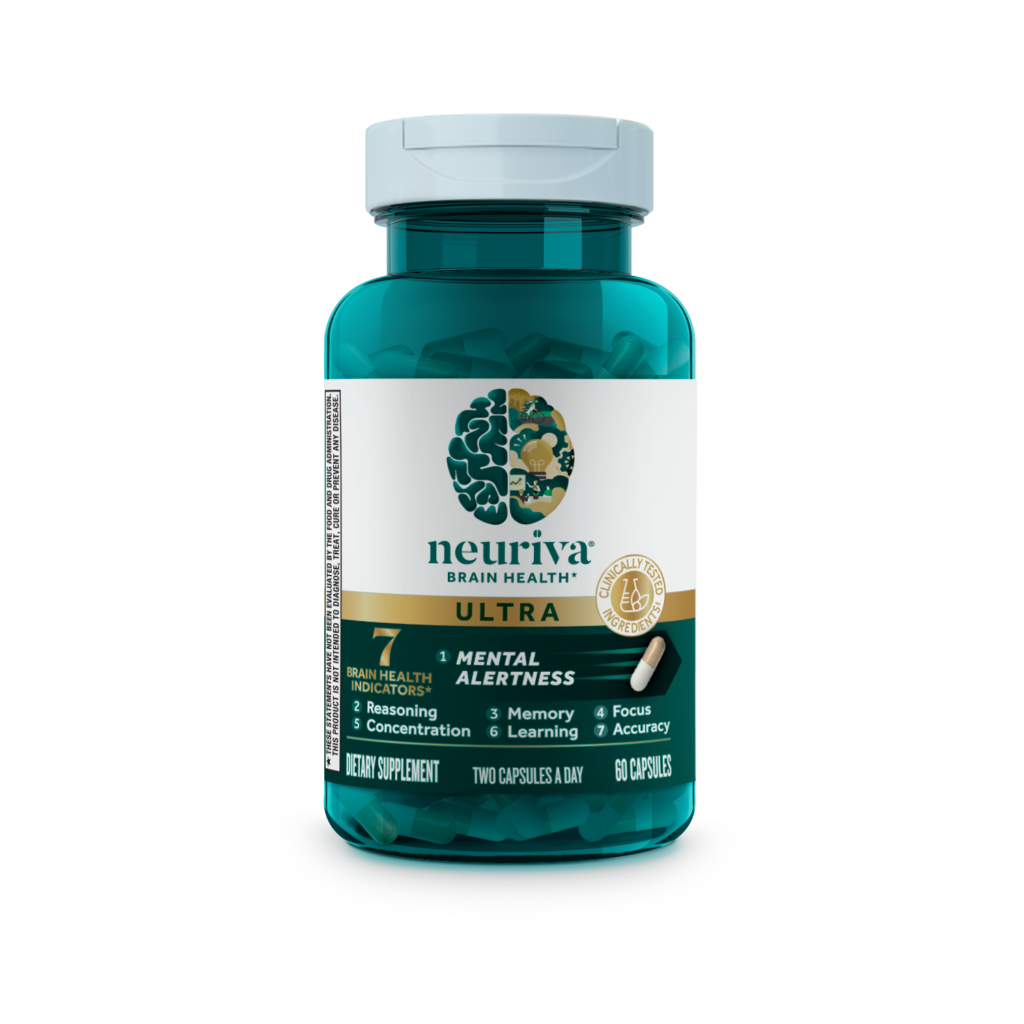 NEURIVA
Save While Improving Brain Health and Mental Alertness. Brain Health is Important so adding Neuriva Ultra, a NEW daily brain health supplement, to your routine helps improve Mental Alertness in just one serving. Clinically tested ingredients and helps seven brain health indicators like Mental Alertness, Reasoning Memory, Focus, Concentration, Learning and Accuracy.
PRIME DAY DEAL: Save 30% when you shop on Prime Days Reg: $61 / Now $42.70 on Amazon July 11-12th. For More Information visit Neuriva.com
PRIME DAY DEALS: HEALTHY EATING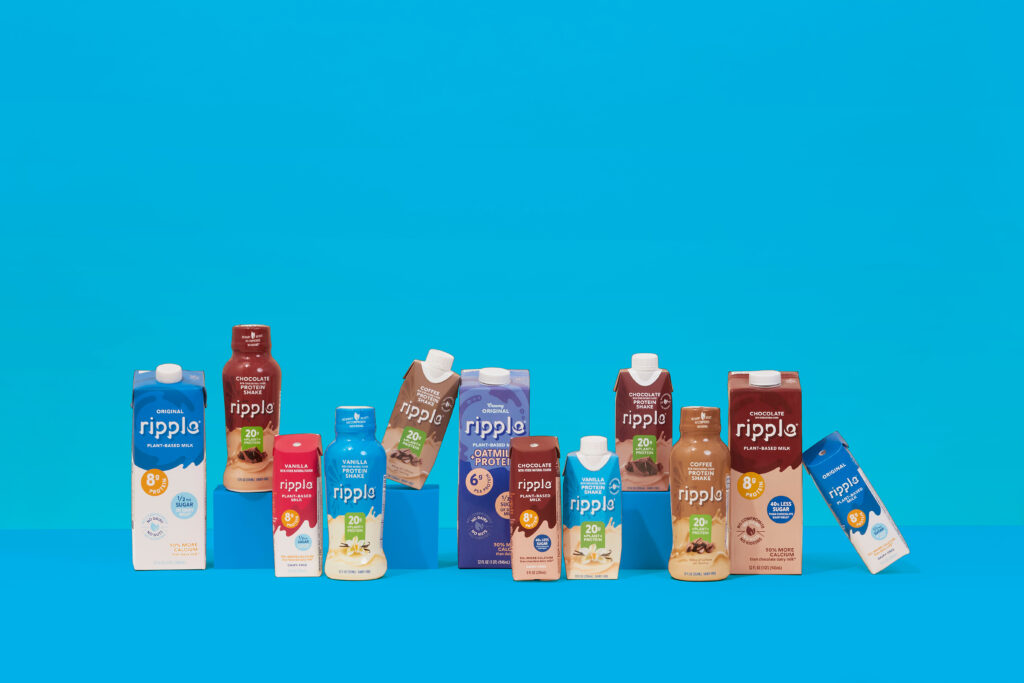 RIPPLE PLANT BASED MILK AND SHAKES
Healthier Plant Based Milk and Shakes for the Whole Family. Made without the Top 9 Allergens, always Vegan and Certified Non-GMO, Ripple is dedicated to changing the standard of what plant-based foods can be by harnessing the protein power of the pea. Available in milkshake-like protein shakes with 20g of protein and creamy and versatile Milk products with 8g of protein this
PRIME DAY DEAL: 30% off everything! Try their Variety Packs of Protein Shakes, On-the-Go Milks and Shelf Stable Milks so you can try all the flavors: Chocolate, Vanilla, Coffee, Original and Oat+Protein Milk on Amazon. For More Information Visit RippleFoods.com, Variety Packs $26.99 / 12 Shakes or 6-Pack of 32oz Shelf Stable Milks, $34.99
Recommended