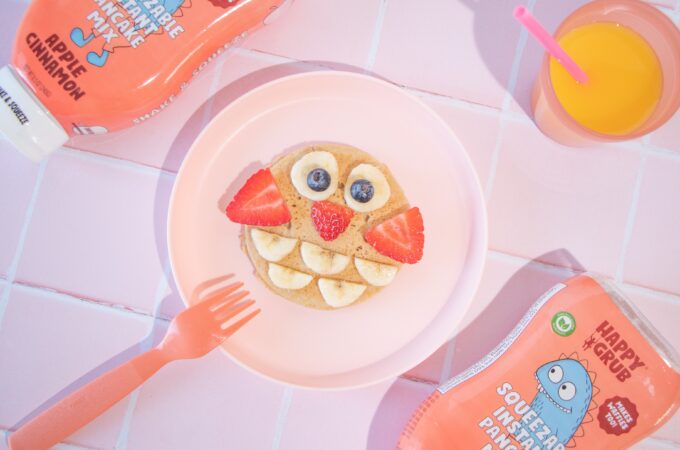 Summer Fun, Faves & Travel Must Haves
Sharing Summer Must Haves with all the favorite products for your Summer routines whether you are enjoying time at home, entertaining or taking a fun trip away!
Summer Must Haves: Kids and Family Fun
STORYPOD
Brain-Building Activities for Younger Kids this Summer. Brain-building audio play for 0-6-year-old kids with a variety of child-development focused formats – yarn-figurines, books, activity cards, tokens, and much more. Supports parents with screen- and guilt-free "edutainment" across their children's developmental journey. It's not a toy, it's an audio learning system your child can use from birth to elementary school. You'll find something to soothe the daily bedtime routine, engage listening and learning across every product mapped to specific ages and stages – from yarn figures for the littlest ones, books to spark early reading interest and literacy skills to interactive trivia cards and story tokens for older kids, and lastly recordable stickers for traveling parents or faraway relatives.
Storypod.tv, $99.99, 10% off through July 14 with Code: JUNE10, one time use per household.
PUNCHKINS
Fun Gift or Travel Buddy for Summer. Punchkins, plus gifts with personality combine memes, puns, dad jokes and viral phrases with cute little plush characters. These make the most adorable gifts for anyone. Fun selection of over 50 different characters like: Okie Dokie Arti-choke, You Complete Me Donut, Spill the Tea and Muffin Compares to You. Make a great gift idea or fun travel buddy for summer. A hometown small business based Glastonbery, Connecticut.
Punchkins.com, Amazon, $15.99 – $17.99
HAPPY GRUB
Make Memories Not Messes This Summer with Easy Squeeze Pancake Mix for Kids. The ONLY squeezable instant pancake mix on the market. Just add water to the bottle, shake and squeeze to make memories not messes this summer. Available in Buttermilk, Apple Cinnamon, Banana and Whole Wheat. Kids will love the flavor and have fun making shapes and letters with the easy squeeze bottle. Founded by Mompreneur Ashley DAVIES – who is actually also a contestant on Gordon Ramsay's new show FOOD STARS airing weekly on Wednesday nights.
EatHappyGrub.com, Available at Walmart Stores, $7
NINJA CREAMI BREEZE ICE CREAM MAKER
Perfect Way to Bring the Ice Cream Shop Home This Summer. The Ninja CREAMi Breeze reinvents traditional ice cream making by transforming solid bases into ice cream, sorbets, milkshakes and more at the touch of a button. Seven one touch programs allow for the perfect combination of speed, pressure and time. Choose between Ice Cream, Sorbet, Gelato, Milkshake, Smoothie Bowl, Lite Ice Cream and Mix-in. Simply prep your base, freeze overnight and process with the CREAMify Technology. Within 2-5 minutes your summer treat will be ready. From sweet to savory and healthy to indulgent, there's a CREAMi treat for everyone!
NinjaKitchen.com, Amazon, Major Retailers: Target, Best Buy, Bed Bath & Beyond, Kohls, Walmart, $199.99 / Additional Pints: $19.99/2 pack or $29.99/4 pack
BURLINGTON
Perfect One-Stop-Shop for the Whole Family this Summer. Burlington is the one-stop-shop for amazingly low prices on all your Summer shopping needs! Whether you're preparing for vacation, or hosting a backyard cookout, you'll be surprised at how far you can stretch a dollar with deals on a wide assortment of brand-named merchandise you know and love. I bet you wouldn't guess that I found these items at Burlington, right? Best part, new items are coming in every day and your deals are waiting! Burlington has tons of locations across the region.
Find a local store near you at Burlington.com
Summer Must Haves: Beauty and Wellness
DOVE MEN+CARE ALUMINUM-FREE FRAGRANCE DEODORANTS
Men's Underarm Care to Smell Great All Summer Long. Dove Men+Care's NEW range of aluminum-free, fragrance deodorants are known to provide long-lasting, unforgettable fragrances that deliver 72-hour odor protection and a non-irritating formula so you don't have to compromise underarm care and can smell great all summer long! Available in four powerful new variants: Midnight Classico, Morning Fresco, Paradiso Sunrise and Forresta Sunset, all under $7
Dove.com, Amazon, Target, Walmart, $6.99
DR. TEAL'S SHEA SUGAR BODY SCRUB
Smoother, Softer Skin All Summer Long. Dr. Teal's is unveiling a fresh new look for summer with the same great products we know and love. Dr. Teal's Shea Sugar Body Scrubs gently exfoliate for smoother, softer skin all summer long in three great scents: Rose, Citrus and NEW Prebiotic Lemon Balm. Products formulated with restorative ingredients.
Walmart, Walmart.com, $6.98
GLAM BODY SCRUBS
Keep your skin exfoliated and satiny smooth this Summer. Woman owned, Black owned and Made in America. GLAM body scrubs exfoliate and moisturize at the same time leaving your skin satiny smooth. GLAM body scrubs smell amazing and are natural, organic, cruelty free and contain no parabens or harsh chemicals. Your skin will LOVE them!
Target, Walmart, $14.99
ILLUMINESSENCE
Must Have Summer Skincare. We all want to have fun in the sun but we can't forget to take care of our skin. Illuminessence skincare with products that help with fine lines and wrinkles, sun spots, and age spots all while protecting you from the sun. They offer a range of all-natural organic and anti-aging goods that improve and keep a youthful glow. Each product is handcrafted, dermatologist-tested and approved and cater even to the most sensitive skin.
Illuminessenceorganics.com, $14
INCREDIWEAR
Relieve Summer Aches and Pains. Wearable wellness sleeve that uses semiconductor technology, capitalizing on the body's blood flow. Unlike compression sleeves, Incrediwear increases circulation, driving blood flow to the targeted area to reduce inflammation and swelling, relieve pain, restore mobility and accelerate recovery, heal faster and better. Spotted by top athletes like LeBron James and Tiger Woods but accessible to everyone, including those who love to garden, golf, play pickleball, tennis or are just looking for pain relief. Try best-selling knee, elbow and wrist sleeves to get the most out of your summer by extending your golf game or tennis match. Or, for long plane trips, the circulation socks help alleviate swelling without discomfort so you can arrive at our vacation destination feeling your best.
Incrediwear.com, $29 – $54
Summer Must Haves: Snacks and Treats
BOB'S BARS FROM BOB'S RED MILL
Perfect On-the-Go Summertime Snack. Bob's Bars from Bob's Red Mill are the perfect on-the-go summertime snack. Great to add to your backpack for a hike, keep in the car for roadtrips or toss in your purse for easy whole grain nutrition during the day. Have 6 grams of protein per bar plus a short, simple ingredient list and certified gluten-free. Available in five different flavors all with a base of peanut butter, whole grain oats and honey.
Grocery Stores, Amazon
COUNTRY ARCHER ZERO-SUGAR TERIYAKI BEEF JERKY
Summer is the time for road trips and delicious snacks! Rather than reaching for candy or chips now you can reach for a delicious, better for you beef jerky, chock full of protein to keep the family going. NEW from Country Archer, the leading better for you jerky brand, comes Zero-Sugar Teriyaki Beef Jerky. With all the great taste of Teriyaki Beef Jerky – with none of the sugar – each bag is crafted from gourmet cuts of lean 100% grass fed beef and is free from artificial preservatives, sweeteners, nitrates, MSG and gluten.
Target.com, Target, $6.49
CRAIG'S VEGAN ICE CREAM
Perfect Summer Treat. Maker of celebrity-adored plant-based pints, is now available at Publix in five flavors: Melrose Mint Chip, Cold Brew Coffee made with Chamberlain Coffee, Killa'Vanilla, Perfectly Chocolate, Sunset & Strawberry. All of Craig's Vegan chef-crafted ice creams are made with a creamy/ premium cashew base that is 100% vegan, non-GMO, gluten-free and kosher. Created by restauranteur, Craig Susser and Executive Chef Kursten Kizer, Craig's Vegan Ice Cream has built a cult-like following amoungst families, wellness-minded shoppers and A-list Celebrities.
Publix or CraigsVegan.com
Summer Must Haves: Cocktails and Drinks
RON DEL BARRILITO THREE STAR RUM
Perfect Sip for Summer Cocktails. Puerto Rico's oldest rum brand since 1880. A medium body rum with a natural dark reddish color. Aromas of almonds, vanilla, raisins and bananas with a strong woody backbone. Very smooth and fruity sweetness with a lingering smoky finish. A blend of rums aged between 6 and 10 years in white oak barrels that were previously used for Oloroso Sherry. A great sipping rum enjoyed neat and in cocktails. Handcrafted in small batches and made with water sustainably harvested from rainfall.
RonDelBarrilito.com $43.99
BIG SIPZ
Easy and Affordable Sips for Summer Cocktails. Summer's perfect and bold sip with a range of cocktails in a variety of flavors at a price that's easy to swallow. Sleek packaging in two sizes make it easy to enjoy anywhere, anytime. Simply pop open the top and sip your cocktail without the need for any additional mixers or equipment. 16% ABV and available in flavors like: Classic Margarita, Strawberry Margarita, Blue Raspberry and more.
BigSipz.com and Circle K, $2.99 per 200ml cup / $3.99 per 330ml tetra
COPA DI VINO
Wine shouldn't be restricted to glass-appropriate places.  We want wine on the golf course, at the beach, on the boat or at a picnic. Copa di Vino has 9 great varietals including Sauvignon Blanc, Chardonnay and Red Blend that can be enjoyed ANYWHERE!  The spill proof cap keeps the wine in the cup and off your dress or shirt when enjoying wine. Copa di Vino wines are from California and Pacific Northwest US.
CopaDiVino.com, $2.99
Recommended