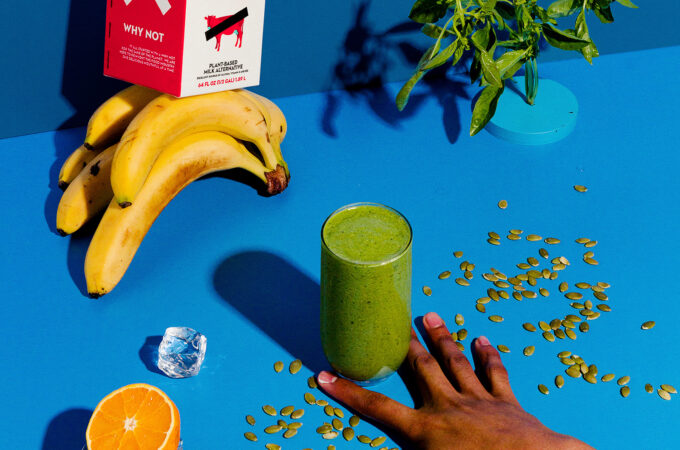 Winter Wellness for Home & Family
Here are some of my favorite finds and tips on the latest products for Winter Wellness, Health and Beauty including many plant-based foods and drinks to support your health journey this season.
Winter Beauty and Skin Health
OlAY RETINOL24 + PEPTIDE NIGHT FACE MOISTURIZER
Hydrate, Smooth and Brighten Your Skin this Winter. Olay's best selling retinol because it's formulated with Olay's most transformative Retinoid Complex, including retinol and retinyl propionate so you'll experience long lasting hydration and wake up to smoother, brighter skin. Includes dermatologist recommended ingredients like Vitamin B3 to help retain moisture and boost surface cell regeneration, Retinoid Complex smoothes and brightens skin and Amino Peptides to help smoother and firm skin.
Olay.com, Under $35
SEPHORA COLLECTION BIG BY DEFINITION DEFINING & VOLUMIZING MASCARA
ONLY $12 and a Game Changing Vegan Mascara that delivers major results. Gives your eyes a high impact look with its buildable formula that can instantly define and separates every lash thanks to the different sized fibers in its brush. Your lashes can look up to 3x thicker! Vegan formula is enriched with plant-based proteins whose structure is similar to keratin. The mascara is long lasting, yet easy to remove and won't clump, run or flake.
Sephora.com or Sephora Stores,, $12
BLAQ HYALURONIC ACID EYE MASK
Detoxify Your Beauty and De-Puff Your Eyes this Winter. Late nights and staring at the screen all day can have our eyes looking not so fresh. Blaq can have you back to your bright-eyed self in no time with their activated charcoal eye mask designed to de-puff and detox. BLAQ is on a mission to detoxify beauty with simple, real detoxifying ingredients that improve your skin and oral health. They are focused on playfulness rather than pretension and perfection to help give you the confidence to be your full self with inclusive products.
Blaq.co, $29.99 for 5 Pack / $40 for 15 Pack Use Code: BLAQ20 and customers will receive 20% off all BLAQ products. Limited to one use per customer. Expires 31st March 2022.
QUINOSPA RELIEF ATTACHABLE SHOWER FILTER & BODY RECIPE BODY PEELING SCRUB PAD
Shower Your Way to Better Skin this Winter. QuinoSpa is a new Korean beauty and wellness brand focusing on products clinically shown to activate your skin's natural abilities to improve its elasticity, moisture levels and glowing appearance. RELIEF Attachable Shower Filter removes damaging particles from your water and infuses it with Vitamin C, hyaluronic acid and collagen while releasing aromatherapeutic scents. The Body Peeling Scrub Pad removes dead skin cells deep in pores while moisturizing and revitalizing skin with hyaluronic acid, honey extract, Cica and Vitamin C.
Amazon, $19.99 each
GLOW BOTANICA TUMMY BUTTER
Natural Hormonal Wellbeing for Women this Winter. Glow Botanica's commitment to hormonal wellbeing and balance for women of all ages, across every life cycle, is a modern approach to health and wellness. Tummy Butter cream, with microencapsulated natural actives, is rich, comforting and an easy addition to your current treatment. It absorbs fast to relieve cramps, bloating, hot flashes and mood shifts. It's topical, free of estrogen, progesterone and endocrine-disrupting chemicals. It's also clinically proven, 100% natural, hormone free and made with therapeutic plants.
GlowBotanica.com, $45.99 Individually / $82.99 Tummy Butter Starter Kit
Winter Wellness & Health Support
NOOM
Noom is a health app that uses the psychology of behavior change to help you build healthy habits and live a healthier life. Health doesn't happen in the doctor's office, it happens at home with you. Noom helps build better habits that help you take back control of your health. There's something for everyone at Noom. You can choose between two different programs: Noom Weight for weight management and Noom Mood for stress management.
Noom.com – Various Pricing Based on Health Goals
CURATED WELLNESS
Curated Wellness is a virtual, members-only nutrition practice and supplement store focused on eliminating the guesswork around health and supplements offering vetted, professional-quality supplements and targeted, done-for-you supplement curations plus a team of Nutritional Therapy Practitioners ready to provide nutrition, lifestyle and targeted supplement guidance, accountability and empowerment. For example: Curated Wellness can help busy moms simplify their food and supplement choices so they feel less stress and overwhelmed.
CuratedWellness.com, Essential Membership, $49.95
NEW CHAPTER EVERY WOMAN'S ONE DAILY MULTIVITAMIN
Start a New Chapter Every Morning with Gentle on Your Stomach Vitamins for Every Woman. Offer nutrition crafted to enhance your overall wellness. It is formulated with essential vitamins and minerals and targets women's health needs with superfoods like Ginger, Organic Tumeric and Chamomile. Also made with organic, non-GMO ingredients fermented with whole foods and probiotics. It's formulated so your body can absorb the nutrients and is even gentle on an empty stomach.. NewChapter.com, Amazon, $20 for 48 count
ZENIFY DRINKS
All-Natural Relaxation Drink to Help Reduce Stress. Zenify is an all-natural sparkling relaxation drink infused with antioxidants which helps reduce stress with each sip. Comes in two flavors: Original and Zero-Sugar. Zenify is scientifically backed promoting serotonin and reducing stress levels. Each can is infused with the same stress-relieving antioxidants found in 25 cups of green tea with no caffeine and features a unique blend of I-theanine, GABA and Glycine.
ZenifyDrinks.com, Amazon – $29.99 / 12-pack
HYDRALYTE PLUS IMMUNE SYSTEM BOOST
On-the-go hydration packed full of immune boosting ingredients for fast and effective hydration this Winter. It's bursting with electrolytes, including Zinc, for rehydration and fortified with Vitamin C to support your immune system. So when drinking gallons of water feels tired, this is a doctor approved rehydration solution that is low in sugar, high in electrolytes and fast dissolving. Comes in Citrus Immune and Berry Blast Immune
Hydralyte.com or Amazon, Ranges: $15 / 12 ct box OR $33.99 – $34.99 / pouch
Plant Based or Sustainable Food & Drinks
PLANT-BASED NOTMILKTM WHOLE AND NOTMILKTM 2% REDUCED FAT
NotMilk is a delicious non-dairy milk that tastes like regular milk. Unlike other plant based milks, NotMilk is created by NotCo's patented AI technology and features an unexpected combination of ingredients like peas, pineapple and cabbage. It's perfect for cooking, baking, stirring into coffee and tea and drinking on it's own. NotMilk uses less energy, water and CO2 emmissions, making it a sustainable option that is great for the planet and your taste buds. Also: free from lactose, soy and gluten. Plus: non-GMO, vegan, kosher and Halal. Richer in texture and taste than nut and oat milks. You won't believe it's not milk!
NotCo.com, Publix, HEB, Whole Foods, Amazon, $4.99
HOPE AND SESAME CHILLED SESAMEMILK
Hope and Sesame's Chilled Sesamemilk line is nutritious and sustainable, delivering 8g of protein and all 9 essential amino acids. It stands out compared to other plant milks because it's nutritionally comparable to dairy milk. It uses upcycled ingredients from sesame as it's primary nutrion source and it's uniquely high protein levels make it a great addition to smoothies, pancake batter for protein pancakes – the options are endless. Three flavor options: Unsweetened Original, Unsweetened Vanilla and a Chocolate Hazelnut flavor.
HopeAndSesame.com, King Soopers, $4.99
PLANT BASED SEAFOOD CO. "MIND BLOWN" COCONUT SHRIMP, DUSTED SHRIMP, DUSTED SCALLOPS
The Plant Based Seafood Co's goal is to innovate and produce plant based food analogs that are clean, sustainable, healthy and realistic in form and performance. The "Mind Blown" product line is free from soy, gluten, dairy, egg, corn, palm oil and is non-GMO. Features Coconut Shrimp, Dusted Shrimp and Dusted Scallops.
PlantBasedSeafoodCo.com, GTFOitsvegan.com, ShopVejii.com, Plantbelly.com, Select Retail Locations – $13 – $14
RIGHTRICE® CREAMY PARMESAN STYLE RISOTTO
Plant Based and Diary Free Pantry Staple for Quick Weeknight Dinners. Special Costco-edition Creamy Parmesan Style RightRice® Risotto in a 2lb Bag is now available for a limited time in select Texas Costco warehouses and online for local delivery through Coscto.com. Packed with protein, RightRice® Risotto is a creamy, dairy-free version of the Italian classic that's easy to cook in just 12 minutes. First of it's kind, it's 100% plant based made with 90% veggies like lentils and chickpeas and packed with plant based protein and fiber. Great on it's own or paired with a favorite protein. Makes a great pantry staple for quick weeknight dinners so stock up on a bag or two while they last. RightRice.com, Available at Costco, $9.99 / 2lb Bag
SUPERIOR FARMS
Superior Farms is the largest purveyor of all natural, sustainably raised American lamb, offered in ground lamb, lamb loin chops and economical shoulder chop cuts perfect for grilling up dinner or follow chef crafted recipes like a caramelized American lamb roast to wow your family. They have step-by-step recipes available on their website. And, did you know lamb, ounce by ounce, is leaner than beef and has more health promoting Omega 3 fatty acids.
SuperiorFarms.com, Raley's, BelAir and Nob Hill Foods, Amazon Fresh and Nugget Markets $5.99 – $29.99 per pound
Organic & Fun Snacks
SPUDLOVE ORGANIC THICK-CUT POTATO CHIPS
SpudLove Organic Thick-Cut Potato Chips feature authentic potato taste and maximum crunch from organic potatoes grown on the brand's farm in Oregon, by 5th generation expert potato farmers who use sustainable farming practices. Authentic potato taste because they are cut 10% thicker than traditional kettle chips and slow cooked in small batches, which creates more bubbles and folds for maximum crunch. USDA certified organic, non-GMO Project verified, gluten-free with clean, simple ingredients.
SpudLoveSnacks.com, Amazon, $3.99-$4.99 Single 5oz Bag / $28.99 Pack 24 1oz Bags
MAN CRATES WORLD TOUR JERKY CRATE
The World Tour Jerky Crate unites the best beef jerky flavors from around the globe. Featuring flavors from Asia, Latin America, South Africa and North America, it's the perfect gift for the sports-watching men in your life to snack on while they cheer for their favorite teams. Man Crates is the go-to website for unique and exciting gifts you'll be proud to give and he'll be thrilled to receive.
Mancrates.com, $119
Recommended