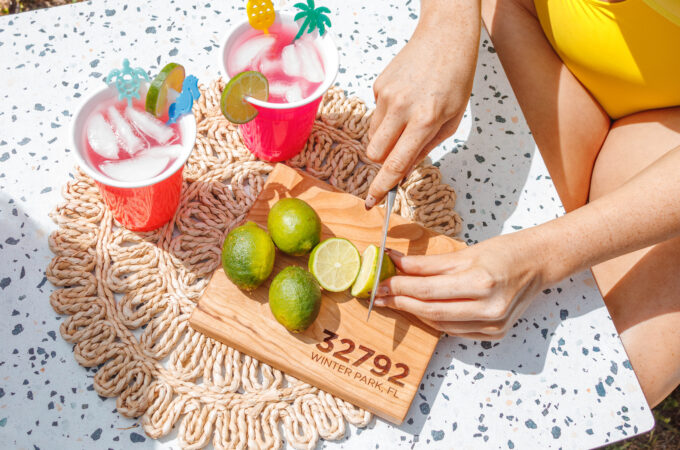 Everything Summer!
Summer is here and that means finding all the Must Have Items for Everything Summer. Whether you are taking a Summer Getaway or Refreshing your Home, Summer is the perfect time to try something new!
Fave Summer Finds – Beauty, Health + Style
STITCH FIX
Easy Way to Level Up Your Summer Wardrobe. Easy way to level up your Summer Wardrobe. Stitch Fix is the perfect shopping solution. Get styled based on what you are looking for from vacation-ready outfits to hopping on your favorite Summer Trends. It's a personalized shopping experience built just for you that blends the human touch of expert stylists with data science. Making it simple to buy what you look and feel best in. Through a Fix, your stylist will help you discover and shop hand-selected items that match your individual taste, size and setting. Your Fix is filled with five curated pieces to try on from the comfort of home. Shipping / Returns are always free and NO subscription required. Prices range $38 – $500 per item with more than 1000 brands like Good American, Kate Spade and Adidas.
To get started with your personalized shopping experience, visit  StitchFix.com
AWE INSPIRED
Gorgeous Graduation Gift Ideas. Awe Inspired is inspired by Goddesses and will celebrate and empower your graduate. Awe Inspired also donates 20% of proceeds to charity. Celebrate and empower your graduate this year with the gift of Awe Inspired. They are inspired by goddesses and you'll see pieces featuring mystical and Greek goddesses and modern day Goddesses like Ruth Bader Ginsburg and Harriet Tubman. Awe Inspired is having a special sale in honor of all graduates whether it's high school, college or moms who went back to school, or finished their degrees. You'll receive $22 off a $100 purchase.
AweInspired.com, $70 – $185
OlAY REGENERIST VITAMIN C + PEPTIDE 24 HYDRATING MOISTURIZER
Brighten Your Skin for Summer! Olay's proprietary technology brightens dull skin instantly, leaving you with two times brighter skin. The perfect blend of ingredients corrects the look of uneven tone and texture without clogging pores and with 24-hour moisture. It's also proven to hydrate better than a $400 cream.  Includes dermatologist recommended ingredients like Vitamin C to protect against free radical damage, brighten skin and boost collagen production. Vitamin B3 to boost surface cell turnover and AHA Lactic Acid to exfoliate and tackle hyperpigmentation to reduce appearance of dark spots.
Olay.com, Local Retailers, Under $30
SEPHORA COLLECTION INSTA-BROW WAXY BROW PENCIL
Affordable Addition for Your Summer Makeup Routine. Sephora Collection's NEW Insta-Brow Waxy Pencil is the brow pencil that does it all for just $12. Available in 13 shades, this 3-in-1 product shapes, fills and sets brows with a soft hold, long-wear formula. Designed to be used quickly and easily, this pencil features a wide, angled tip and gliding wax texture, helping deliver perfectly-imperfect brows, without all the fuss or expertise.  
Sephora or Sephora.com, $12
Must Have to Get Ready for Summer
VEET GEL CREAM HAIR REMOVER
Must Have to Get Ready for Summer. Veet, the preferred hair removal brand around the world, provides a variety of convenient, fast and long-lasting hair removal solutions. From BBQ's to back in the office, Veet hair removal solutions are here to help you feel your best and confident all summer long. Effectively removes even stubborn hair from legs and body gently in just a few minutes without causing any messiness. Enriched with Aloe Vera and Vitamin E that helps moisturize and soothe skin.
Amazon, Target, Walgreens, $10.29
PURA D'OR Hair Thinning Therapy Shampoo
Healthy Hair for Summer. This best-selling hair thickening shampoo is formulated with 15 key active ingredients to stimulate weak or inactive hair follicles for thicker, fuller hair in 8 weeks. Designed for men and women and all hair types, PURA D'OR Hair Thinning Therapy Shampoo is a clinically tested formula proven to help strengthen, minimize breakage and reduce hair thinning. An exclusive blend of 15 key active ingredients helps to improve volume, thickness, shine, and split ends, and help to invigorate and purify the scalp, while encouraging strand strength and resiliency. Other products in this system include a conditioner, scalp serum and masque. Free from harsh chemicals like sulfates, parabens and silicones, environmentally responsible, hypo-allergenic, vegan, and cruelty-free.
Purador.com, Amazon, $24.99
CURE AQUA GEL
Get Glowing Skin for Summer. Cure Aqua Gel is a water-based exfoliator that gently removes dead skin cells away to reveal your glowing and silky skin instantly. Cure is a legendary best-selling skin care product from Japan. And won the World Branding Award for 4 consecutive years from 2017-2020.
CureAquaGel.com, $39, 20% Off Code: HELLO20 – 5/27-6/3
SMILEDIRECTCLUB
Straighten Your Smile This Summer. SmileDirectClub's doctor-directed aligners straighten teeth in as little as 4-6 months for 60% less than braces or Invisalign and the results are guaranteed for life with a Lifetime Smile Guarantee. There are two types of clear aligners – 22-hour wear aligners and Nighttime aligners. Every Smile Journey starts with either impressions of teeth, which can be taken at home or at a dentist's office with an Impression kit or with a 3D scans that can be taken at a SmileShop or dentist's office. An Impression Kit is a fun and easy wayto get started from the comfort of home.
SmileDirectClub.com, $2050 or less than $89/month
BUG BITE THING
Perfect Summer Essential to Have on Hand. Amazon's #1 selling product for insect bite relief, Bug Bite Thing is chemical free, reusable and suitable for all ages from babies to kids and adults. The award-winning product uses suction to extract insect saliva/venom from underneath the skin to alleviate the stinging, itching and swelling caused by insect bites and stings. Also just introduced cute travel bags, making it easy to carry it wherever you go this summer.
BugBiteThing.com, Amazon, Tool under $10 / Travel Bag $5
Fave Summer Finds – Snacks + Sips
BLUEHOUSE SALMON
Healthy Superfood for Summer Meals. Bluehouse Salmon is healthy and delicious with a rich, mild and buttery flavor. Nutrient packed with vitamins and minerals that help support a strong immune system, making it the perfect immunity boosting superfood to add to your diet. Also only salmon raised sustainably onshore in Florida without antibiotics, micro plastics and hormones.  Perfect for grilling at home with Dad this Father's Day, Bluehouse Salmon is both healthy and sustainable, making it a meal you can feel good about serving the whole family.
BluehouseSalmon.com, Find Locally Publix or Sprouts, $14.99/lb
SOUL SNACKS
Delicious Summer Treat. Soul Snacks cookies taste amazing, just like home-baked, and are the perfect summer treat – being made with wholesome, ethically sourced ingredients. Founder Ralph Rolle is a legendary drummer who started Soul Snacks to honor his grandmother's legacy of giving back to others and her lifelong love for baking. You can find Soul Snacks Down Home Double Chocolate Chip and Grampy's Chocolate Peanut Butter Cookies at select Walmart stores.    
Select Walmart Stores, $4.97/bag
CORE REFRIGERATED SUPERIOR NUTRITION BARS
Stock up on Healthy Snacks this Memorial Day and All Summer Long. CORE Bars are made with delicious 100% plant based real ingredients including prebiotic fiber and probiotics proven to help support a healthy immune system when you need it the most. You'll find CORE Bars in the fridge because they don't use additives or preservatives – just real food to make your CORE happy this Summer!
CoreFoods.com, $2.50 – $3.00, Right now, Buy 2 Get 2 with Code: MEMDAY
CALYPSO LEMONADE
Perfect Summer Sip – It's like Vacation in a Bottle. Calypso Lemonade is a Refreshing, Flavor-Packed Summer Sip. Each beverage in this island-inspired line is bursting with flavor. Choose from a variety of flavors including Ocean Blue, Strawberry, Original, Southern Peach or Island Wave. Perfect to take to picnics, on road trips, a backyard BBQ or for mixing cocktails and mocktails at home.
DrinkCalypso.com, HEB, Kroger, Winn Dixie, Publix, Walmart, $1.89/bottle
OWL'S BREW
The Perfect Summer Sip. Boozy Tea is a clean, hard tea seltzer that is made from 100% real ingredients. Made with freshly-brewed tea, fruit, and botanicals – no sneaky ingredients, ever. Gluten Free and Vegan. Female founded.
Each ParTea Pack 1 contains: (2) White Tea, Raspberry & Watermelon, (2) Darjeeling Tea & Hibiscus Flowers, (2) English Breakfast Tea, Lemon & Lime.
Each ParTea Pack 2 contains: (2) White Tea, Raspberry & Watermelon, (2) Matcha, Chamomile & Pineapple, (2) Jasmine, Blueberry & Lemon.
Whole Foods, Trader Joes, Aldi, $15.99
FRIENDLILY PRESS
Add Some Flair to Your Summer Soiree. Add some flare to your summer soiree with food and beverage accessories from Friendlily Press! Available in an imaginative variety of themes including Throwback, Sports, Bachelorette, and Pride. There is truly something for everyone's personality and interest. They are reusable and versatile, made of sturdy acrylic, these fun Beverage Mixing Sticks work in hot or cold drinks.
FriendlilyPress.com, Drink Stirrers Start at $15
Fave Summer Finds – Summer Fun + Getaways
GOOD BANANA
Products and Games for Summer Fun! Good Banana can brighten any smile with their fun and innovative products. From outdoor products to brain games, Good Banana brings the fun! Good Banana's products can bring a smile to anyone with their adorable and fun products. Colorful and durable, they have outdoor, in door and road trip items. Sold at GoodBanana.com you can find some amazing things that range in price from $9.99 and up.
GoodBanana.com, National Retailers, $9.99 – $89.99
RED TOOLBOX
Creative and Realistic Toys to Keep Kids Learning This Summer. Red Toolbox's line of licenses toys for kids are creative and realistic. They incorporate learning, bonding, and development into playtime. Red Toolbox is the licensee company for popular children's toy brands Stanley Jr. and Tasty Jr. and are perfect for kids of all ages. Red Toolbox's Stanley Jr. and Tasty Jr. product lines are must haves for families this summer to get families outside gardening, creating DIY projects and help kids' spark their creativity through pretend play. Like the:
Tasty Jr. Microwave Set, Mini Chef Playset or Oven Set by Red Toolbox
Stanley Jr. Customer Racer Kit, 5 Pc Toolset, Long Garden Toolset or Wheelbarrow by Red Toolbox
Red-Toolbox.com, $24.99 – $64.99
Fave Summer Finds – Home
LG PuriCare™ AeroTower™ Air Purifying Fan
Stylish Way to Circulate and Purify the Air at Home this Summer. The LG PuriCare™ AeroTower™ is an all-in-one air-care solution that delivers exceptional air quality with powerful filtration and customized airflow for maximum comfort – all packaged in a sleek, modern design. Featuring True HEPA that captures 99.97% of allergens, the AeroTower is certified asthma and allergy friendly by the Asthma and Allergy Foundation of America and was designed with LG's exclusive UVNANO LED Technology that kills 99.9% of backteria on the fan blades for added protection. Has 3 Airflow modes, 10 fan speeds, is whisper quiet and flexibility to control from anywhere through LG ThinQ App making it customizable for any room, setting and season.
LG.com, Amazon, Retailers Nationwide, $599.99 with UVnano LED / $549.99 without UVnano LED.
TRANE CLEAN EFFECTS WHOLE HOME AIR CLEANER
Prep Your Home for Summer. The Trane CleanEffects® Whole Home Air Cleaner uses revolutionary technology to remove up to 99.98% of airborne particles. Trane's Whole Home Air Cleaner effectively reduces the presence of potential asthma and allergy triggers as well as certain bacteria and viruses. Virus particles that cause Covid-19 are generally too small to be captured by standard air filters so Trane CleanEffects uses electrostatic technology to remove the virus from indoor air within 30 minutes and reduces virus particles four times faster than ventilation alone. Reach out to local Trane dealer in Phoenix area to inquire about Trane's CleanEffects Whole Home Air Cleaner.
Trane.com/Residential
Recommended