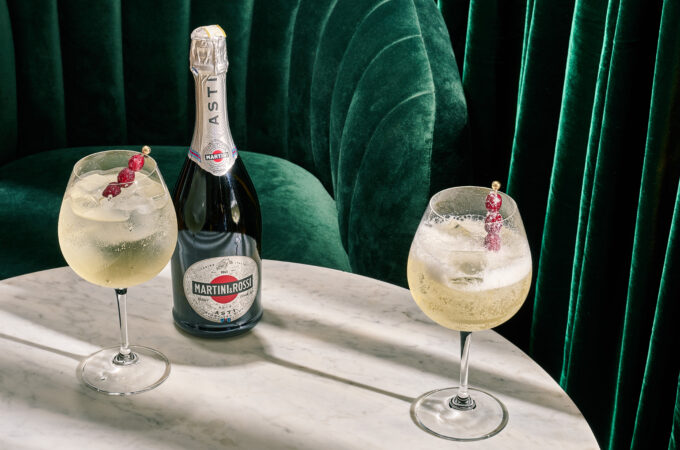 Early Holiday Gifts, Wellness & Entertaining
The Holidays – and Black Friday – are almost here and I'm sharing all the Must-Haves this Season for Holiday Gifts, Wellness and Entertaining!
Holiday Wellness
LYSOL
Lysol Disinfecting Wipes and Lysol Disinfecting Spray are the must-haves for holiday hosting this season. From décor to the dinner menu, clean up and more, there is a lot to plan. Lysol is here to easy your worries so you can sit back and relax with your loved ones without worrying about the lingering germs in your home before guest come and after they say goodbye. Proven to kill 99.9% of viruses and bacteria when used as directed. Lysol Disinfecting Wipes and Lysol Disinfecting Spray are household staples this holiday season to disinfect germ hotspots, prep for an evening of entertainment and/or clean up after the fun. Lysol also has to-go options that you can gift your guests for their travel home or bring with you on your holiday travel.
Available at Retailers Nationwide, $1.49-$7.27
ELMHURST 1925 OAT NOG
Embrace the holiday season with Elmhurst's Limited-Edition plant-based nog. Delicious blend of whole grain oats and cashews infused with cozy spices, creating a d decadently creamy OATNog that makes you forget it's dairy-free. Made with the simpliest ingredients, free from added gums or oils, you can sip it on it's own or add to your coffee so you won't have to miss out on any of your holiday favorites this season. Founded in 1925 as a family-run New York City Dairy, Elmhurst made the switch to plant-based in 2017 to exclusively craft the world's cleanest and most nutritious plant milks. Available at Publix alongside their popular Unsweetened Milk line featuring Walnut, Almond, Oat and Cashew varieties.   
Publix Stores, $6.99 each
CLEAN SIMPLE EATS PROTEIN POWDER VARIETY PACK
The perfect gift for anyone looking to shake up their daily routine with game-changing and nutritious supplements. Features 10 best-selling flavors, including the TikTok viral Simply Vanilla, delicious Chocolate Brownie Batter and even more unique flavors like Cake Batter and Coconut Cream. Clean Simple Eats Protein Powder is 100% grass-fed whey, gluten free, non-GMO and third-party tested. Also made with all-natural ingredients and zero artificial sweetners, flavors or added sugars. The variety pack has 10 rich and creamy proteins packed individually for under $21 during their Black Friday Sale.
CleanSimpleEats.com, $20.99 / Black Friday Sale
Holiday Entertaining
WHIRLPOOL® OVER-THE-RANGE MICROWAVE WITH FLUSH BUILT-IN DESIGN
Designed to blend in with standard depth cabinets, the new Whirlpool Over-the-Range Microwave with Flush Built-In Design is equal parts sleek and efficient. This industry-first innovation features a turntable-free interior and wall-to-wall capacity that perfectly fits everyday items, even a 13-inch by 9-inch casserole dish. The microwave's hidden venting activates while cooking and retracts when no longer needed and a tap-to-open door keeps the next meal moving without having to put dishes down. Clean-up is easier than ever, simply add a bowl of water to the microwave and press "Steam Clean" to help lift splatters, then simply wipe away.
Whirlpool.com, $584
LANTANA HUMMUS AND DAIRY-FREE DIPS
Latana Hummus and Dairy-Free Dips make it easy to enjoy plant-forward foods this holiday season. Whether your hosting a holiday gathering and needing a flavorful appetizer that's ready in seconds, or hunting for a delicious and spreadable crostini topping, Lantana products are the perfect healthy sidekicks for flavorful, mindless snacking like their Black Bean Hummus, Siracha Carrot, Dairy-Free French Onion Dip and Dairy-Free Chipotle Dip.
LatanaFoods, Albertsons, Safeway, Local Grocery Stores, $4.99-$5.99
SUKHI'S
When you are short on time but wnt to make something delicious for your holiday meal or gathering, frozen appetizers make a great option. These frozen Samosas only need 15 minutes in the oven or 7 minutes in an air fryer. Crispy handcrafted triangles filled with seasoned potatoes, these bite sized delicacies are perfectly sized for party platters and a great handheld snack or appetizer for your party, mess free and easy to eat. Comes in 4 flavorsPotato, Chicken Tikka Masala, Mango Coconut Chicken and Jalapeno and Cheese – a favorite because it's the perfect combination of American and Indian flavors sure to spice up any gathering.
Sukhis.com, Costco, Whole Foods and More, $7.99 each
FINISH ULTIMATE
With Thanksgiving around the corner, now is the time to grab all your hosting essentials. Whether it's burnt-on stains or hard water, Finish Ultimate works in the toughest conditions to get dishes clean, even when you skip the rinse. Finish also created a personalized timer to help hosts this Thanksgiving, you can find hosting great tips, tricks and recipes on UltimateThanksgivingExperience.com. Find More Information and Purchase at
FinishDishwashing.com, Amazon, Target, Walmart, Retailers Nationwide, $15 – $22 for the 38 to 60 Count Bag
AIRIA BY FEBREZE
AIRIA by Febreze is a new smart home fragrance system that provides a consistent, just-right fragrance experience throughout your home. What sets AIRIA apart is the patented SmartJet technology, which releases micro-droplets that ride the natural air flow of your home and quickly evaporate to spread sophisticated fragrance throughout. The device provides up to 1,500 square feet of scent coverage, up to five months of no-fade scent longevity per cartridge, adjustable ambient light color and brightness and smart controls through Amazon Alexa and the AIRIA app. AIRIA starter kits are now available on Amazon in Cider and Sandlewood, Nordic Spruce, White Orchid and Manuka Honey Blossom scents for $249.
Amazon, $249, Check Amazon for Black Friday Deals
MARTINI & ROSSI ASTI
Celebrating it's 160th anniversary this year, the Martini & Rossi brand is a true Italian icon renowned for superior craftsmanship, heritage, and style. Martini & Rossi Asti DOCG is a fully sparkling white wine created from Moscato Bianco grapes, hailing from the steep and sun-drenched hills of Piedemont. It boasts a seamless, smooth, and sweet taste of grape, melon, and peach coupled with the wine's crisp bubbles. The delicate flavors of soft summer fruit make it a wonderful after-dinner treat to accompany a sweet, indulgent dessert at the holiday dinner table, like a crisp fruit tart or as a sweet conclusion to any evening of family, friends, and food. Plus, it has the DOCG designation – the highest classification Italian wines can be afforded – so the ideal wine to drink to celebrate this holiday season. Enjoy chilled or on ice for a crisp easy beverage – the Italian Style!
Martini.com, Available Natonwide, $14.99
AUSTIN COCKTAILS
Austin based cocktail company founded by Texas natives and sisters, Jill Burns and Kelly Gasink. Perfect for the effortless entertainer, Austin Cocktails are full bodied, full-flavored and full-proof bar-quality canned cocktails created with premium spirits, natural ingredients and a splash of seltzer water for subtle effervescence and a balanced taste. Their Bergamot Orange Sparkling Margarita, Cucumber Vodka Sparkling Mojito and Fred's Ruby Red Sparkling Cocktail are 12.5% ABV and are less than 130 calories. Great for any holiday gathering, simply crack open a can, pour over ice, add a garnish and enjoy! Fresh, modern, canned craft cocktails made with 100% real spirits.
AustinCocktails.com $14.99
STARWARD TWO-FOLD AUSTRALIAN WHISKY
Hailing from Melbourne, Australia, Starward is standout spirit that features a unique distillation process that includes maturing its whisky in Australian red wine barrels, making it bright, fruity, and a beautiful accompaniment to food. A new world whisky designed to be the ideal tasting whisky: malted barley gives it depth; wheat provides an aromatic and dry note; plus full, delicious fruit and spice flavors. For holiday hosting, try Starward's Whisky Apple Cocktail. Easy and delicious seasonal cocktail: simply fill a collins glass with ice, an ounce and ¾ of Starward Two-Fold, fill to the top with freshly pressed granny smith apple juice, stir, and garnish with apple slices.
Available Nationwide at Starward.com and Locally at Goody Goody, Specs and Total Wine, $35
Holiday Gift Ideas
MOONLITE
The magic of Moonlite is simple – it bridges the gap between traditional and digital books. Moonlite transforms reading routines into a magical and bonding experience with vivid projections and playful sound effects making parents into Super Storytellers. Using a simple clip-on projector to a smart device so Pictures project onto the Ceiling or wall. All the words of the stories appear on your phone making it eay to read while projecting the images on the screen. Reading becomes Engaging and Fun! Moonlite transforms favorite books into magical experiences that engage and immerse the children INTO the stories.  Offer Single Stories and Story Collections. Starter sets come with a projector and 4 classic stories. Including famous characters such as Very Hungry Caterpillar, Llama Llama, Monsters Inc., Mickey and Friends, Disney Princesses and dozens more. 
Gifts Under $40. MyMoonlite.com, Amazon
GRAZA OLIVE OIL
Graza Drizzle and Sizzle are must-haves for the season — they're perfect for cooking, entertaining and gifting! The brand's single-origin, extra virgin Picual (pee-qual) olive oil is the perfect kitchen companion. Drizzle is a finishing oil — drizzle it on top of pizza, ice cream, pasta, and more. Its counterpart, Sizzle, is for high-levels of heat; like searing, baking, roasting, and frying. Both are high-quality and affordable, which means there is zero guilt when using it on or in absolutely everything. They come in chef-inspired squeeze bottles so you get the perfect amount of oil each time. For inspo, you can find delicious recipes right on www.graza.co. Not only is it super high-quality, it also makes for an incredible host or hostess gift for your next holiday party or a great gift for all the foodies on your list.
Graza.co, Target, Walmart, Starting at $16 / Duo $37
NINJA® THIRSTI DRINK SYSTEM
It's a one-of-a-kind beverage experience that gives you the freedom to easily personalize your beverage by flavor, carbonation, and size — so you can dispense a unique drink right into your favorite cup. The Ninja Thirsti includes a wide assortment of Ninja Thirsti Flavor Drops – liquid flavor enhancers that come in unique flavor lines (Unsweetened, Enhanced with Vitamins, Enhanced with Electrolytes, and Energy) and are naturally flavored and health forward. Turn water into WOW with a single flavor or combine two flavors to create something new. Adjust the intensity of your drink's flavor and carbonation to create the perfect beverage.
NinjaKitchen.com, $149.99
NINJA COMBI ALL-IN-ONE MULTICOOKER, OVEN AND AIR FRYER
Only all-in-one multicooker, oven and air fryer that perfectly cooks full meals for the whole family in just 15 minutes. Uses revolutionary Ninja Combi Cooker Technology that defies limits with a simultaneous combination of HyperSteam and Air Fry. The dual-level architecture allows to make all parts of the meal at the same time. With 14 functions and 3 included accessories, the Ninja Combi replaces 16 different kitchen appliances and cooking tools so you never have to turn on your other kitchen appliances again. The most effortless way to cook – the Combi Way!  
NinjaKitchen.com, $229
ÜLLO
For a healthier way to enjoy wine, Üllo's Open Wine Purifier reduces histamines and removes sulfites, which can lead to negative side effects associated with hangovers like headaches and congestion, all while leaving the good ingredients and delicious flavors. The Open has a fully adjustable aeration dial that can be set according to preference and wine characteristics. This device is the perfect gift for the wine lover or entertainer and a must-have for hosting this holiday season.
UlloWine.com, Amazon, $59.99
RESTAURANTWARE
Restaurantware is the leading provider of sustainable, design-forward foodservice supplies from barware to servingware and everything in between. Featuring a reflective copper-plated finish, this decorative serving tray is the perfect gift for hosts or anyone who loves to entertain as it elevates any bar cart and is perfect for serving appetizers. The geometric-inspired round design instantly enhances your cocktail or appetizer presentations, while its subtly raised edges prevent annoying slipping and sliding.
Restaurantware.com, Amazon, $48.58
INFINITIPRO BY CONAIR CURLSECRET
InfinityPRO by Conair® CurlSecret is the secret to curl perfection every time at the push of a button. After 10 years on the market, Curl Secret is back to revolutionize the way you create curls for a new generation, making it easier than ever to create curled looks for any occasion. Curl Secret's enhanced features include 5 high heat settings, 3 multi-directional curl settings, 3 customizable curl type settings and a peek-a-boo curl chamber. Curl Secret can be used on any hair type and hair texture. Select a temperature, a curl type and a curl direction then place a section of hair into the slot. Push START and watch hair gently wrap around the barrel, that's it!  
Available Nationwide at Ulta, Amazon, $99.99
KARUNA LET IT BE BRIGHT GIFT SET
Great gift for the skincare lover on your list. This supercharged masking set is the perfect boost to any winter skin routine, featuring Karuna's new Drench Sheet Masks and Tone Sheet Masks. The ultra-hydrating Drench Sheet Masks are packed with illuminating antioxidants & nourishing ingredients that help boost moisture for plump, hydrated skin, soften the look of fine lines & wrinkles, and balance skin's barrier. The ultra-soothing Tone Sheet Masks are packed with calming antioxidants & adaptogens that help to ease redness & irritability, improve the appearance of unevenness, and balance the skin's barrier for a calming glow. Karuna Sheet Masks are also vegan, cruelty-free and made with 100% biodegradable mask fibers.
Whole Foods, Amazon, $14.99
AVATARA MERRY MASKING KIT
Exclusively at Target and Target.com, this is the perfect gift or stocking stuffer for anyone on your list this year. Featuring 6 Best-Selling Avatara Sheet Masks to keep skin bouncy and supple through the winter season. Each mask has a playful name but is loaded with effective skin-loving ingredients. Like the You C This? Vitamin C Water-Gel Mask, Re-Dew Niacinamide Water-Gel Mask, Peach Beach Brightening Face Mask and the Avobravo Soothing Avocado Mask as just a few. Also cruelty-free and never formulated with harsh chemicals.
Available Exclusively at Target, Target.com, $10
TEALEAVES
TEALEAVES provides luxury, sustainable sourced teas crafted by master blenders to ensure each sip is a special moment. Their holiday gift set is perfect for spreading cheer with three delicious winter-inspired tea blendsj: Nutcracker, Organic Sugar Plum Fairy, and Chocolate Peppermint Truffle. These loose leaf teas come in a gorgeous black and gold packaging so you won't even need wrapping paper, making it the easiest gift for anyone on your list!
TEALEAVES.com, $56
FUTURE FANS FOOTBALL
Future Fans Football is a family experience in a box guided by a storybook with surprises of 5 games and toys plus an activity book unboxed along the way. It offers an ability to read a book, play some games, learn football and be fans together. Football concepts are embedded throughout the book that adult and child read, reinforced by games and toys they experience together. For example, you read tabout the campers playing a beanbag toss game in the book and then adult + child get to play together  – learning "downs" in 10 minutes. This is a great gift for any sports fan household!  
FutureFans.com, Amazon, $59.99
CHEWY
Pets are the joy to our world so 'tis the season for spoiling them. Chewy has something for every pet lover and furry, feathery, and scaly friend on your list. Fun toys for both naughty and nice pets, a gingerbread house for cats. You can get festive matching PJs. These are all from Chewy's Frisco brand AND under $20. A cute mug and leash gift set and even a DNA Kit makes a great gift. Take advantage of Chewy's fast, free shipping and great deals this holiday season. Chewy, online destination with everything you need from daily essentials and medications to the fun stuff like holiday gifts.
Chewy.com, $5 – $140
Holiday Travel
MERITAGE RESORT AND SPA
Tis the season for the return of Merry Meritage at The Meritage Resort and Spa in Napa Valley. From now through January 7th, the wine country resort is transformed to a spectacular winter village perfect for Northern California locals and visitors to get into the holiday spirit. Complete with a nightly 6pm tree lighting ceremony and snow, ice skating, s'mores roasting fire pits and VIP igloos, along with special events like Tinsel Tea, weekends with Santa and more. There is no shortage of festive spirit at this beloved Napa resort. Guests can opt for a holiday escape with the Merry Meritage offer and savings.
For more information or to book visit MeritageResort.com
Recommended