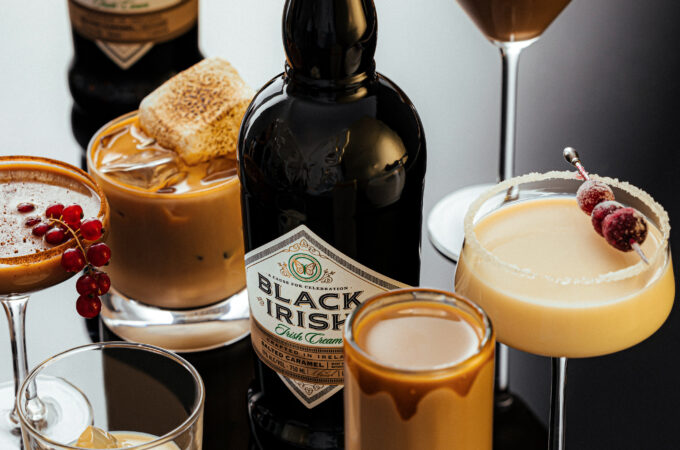 Holiday Gift Ideas + Entertaining
A Don't Miss List of Easy Holiday Gift Ideas and Entertaining Tips to prepare for the holiday season and everyone on your list this year!
Holiday Gift Ideas: Stocking Stuffers
OlAY HYALURONIC + PEPTIDE 24 Serum and GEL MOISTURIZER
Item Detail: Harsh Winter Weather including cold temperatures can cause dry and dull looking skin. Gift dewy, glowing skin with Olay Hyaluronic + Peptide 24 Serum and Gel Moisturizer. Both provide supercharged, long-lasting hydration that lasts for 24 hours and leaves skin looking radiant. Use both for visible skin transformation. It's dermatologist tested and features the perfect blend of ingredients, hyaluronic acid, niacinamide and peptides.
OFFER: Get $20 off when you purchase both the Serum and Moisturizer twin packs at SamsClub.com, Sam's Club through December 24th.
DAX HAIR WAX & POMADES
These tried and true Wax Pomades let you sculpt, hold and shine, no matter your hair or skin type. Ideal stocking stuffer great for both men's and women's classic and trendy hair styles – as well as setting eyebrow. Try DAX's Red Tin for Serious Maximum Hold, their Orange Tin for Medium Hold and Blue Tin for Serious Shine. Made in the USA and a great find for smart holiday shoppers as one tin can potentially last up to one year. Made in USA  
DaxHaircare.com, Under $19, 20% Off + Free Shipping. CODE: AZ2022
REDKEN ACIDIC BONDING CONCENTRATE INTENSIVE TREATMENT
Perfect for the Beauty Lovers on your List! An easy rinse-out mask used before shampooing hair to improve breakage and reinforce weak hair bonds with results you can see after only one use. Formulated for all hair types and textures, the Redken ABC range provides a total hair transformation with ultimate repair, intense conditioning and color-fade protection.
ULTA or ULTA.com, $30
BLOOMERS INTIMATES
Founded by a Mother-Daughter Team and designed for women of all ages and body shapes, Bloomers Intimates offer scalloped lace panties that are both sexy and comfortable with full coverage to smooth curves, stay put and eliminate VPL.
BloomersIntimates.com, $38/pair with free shipping and laundry bag. Buy. 3 pairs or more and save 15%
ONE CRUNCH
ONE Crunch Bars are packed with 12 grams of protein and 1 gram of sugar, available in three indulgent flavors. This lighter and crunchy version of ONE's popular protein bars is available in Peanut Butter Chocolate Chip, Cinnamon French Toast and Marshmallow Treat. The perfect snack during the hectic holiday season, a great stocking stuffer for the fitness/health enthusiast. Additionally, it is perfect for those looking for healthy swaps in 2023.
One1Brands.com, Walmart, Amazon, Target, $7.47/4 pack
Holiday Gift Ideas: Under the Tree
CAROLINA HERRERA 3-PC GOOD GIRL EAU DE PARFUM HOLIDAY GIFT SET
This three-piece perfume set features the sophisticated and daring Good Girl Eau de Parfum, inspired by Carolina Herrera's unique vision of modern femininity.  The fragrance has notes of jasmine, cocoa, tonka, almond and coffee for an alluring and bold vibrancy, making it the perfect gift for any "Good Girl" on your list!
Macys.com, Macy's Stores, $133
PENHALIGON'S LEADING LADIES AND PENHALIGON'S THE SHOWMEN
Penhaligon's Leading Ladies: A festive gift set of five feminine scents that are the perfect balance of charm and cheek for ladies who are seldom out of the spotlight. Penhaligon's The Showmen: A festive gift set of five mightily strong-bodied scents with the sweetest hearts and heads of flowers but they are by no means tame. Perfect gift sets for any of the "Leading Ladies" or "Showmen" who love fragrances on your list.  
Penhaligons.com, $55 each set
LUMIJE NEW YORK FINE JEWELRY
Lumijé sells exclusively online so customers get exceptional pieces without the luxury markup. Offer ethically sourced, diamond jewelry !ike the Initial Necklace, Diamond Huggies, a Zodiac Pendant with different gems based on sign and the Signature Diamond Tennis Bracelet with 2.50 total carat weight.
Viewers receive a 20% discount with CODE: NBCCT20 at checkout.  Lumije.com Prices for these pieces start at $336 after the discount and a percent of every sale goes to Bpeace charity that supports women entrepreneurs in crisis affected communities.
STITCH FIX GIFT CARDS
Gift the Gift of Stitch Fix. A Gift Card makes the perfect stocking stuffer and holiday experience to help friends and family discover new brands and styles with their own online personal stylist! It's a personalized online shopping experience that utilizes expert stylists and data to ensure you receive items that fit your style, size and budget. The Fix is filled with 5 curated pieces to try on from the comfort of home. Shipping / Returns are always free and NO subscription required. Find hundreds of items under $75 from brands like Madewell, Free People, Nike and many more.
Purchase Gift Cards at StitchFix.com
RANGER RICK ECO-FRIENDLY ADOPTION KITS
Perfect Present for Kids that Gives Back. By gifting a Ranger Rick Eco-Friendly Adoption Kit to any children, grandchildren or someone special on your list, you'll encourage kids to start a life-long love of nature and help protect America's precious wildlife. Eack kit includes an eco-friendly plush made from 100% recycled plastic water bottles with stitched eyes and no plastic pellets, a 5"x7" wild animal adoption certificate, a 4"x5" species fun fact card and a decal of appreciation that a tree was planted for wildlife  PLUS Every Purchase helps NWF's mission to support wildlife and the precious resources we share.  
ShopNWF.org $40
POLYVER CLASSIC WINTER HIGH BOOT
Polyver Sweden's boots are made in Sweden and are waterproof, warm, light, comfortable and stylish. Include CLI-TECH which is a unique technology that stands for Comfort Lightness Insulation-technology which creates extreme insulation and lightness, while being waterproof and strengthens the overall performance. Also won Outside Magazine's 2023 Award for best workwear for men and women. Perfect gift for anyone needing comfortable boots and warm, dry feet.
ParagonSports.com/Polyver, $165
BRIGHTKINS SURPRISE PARTY! TREAT PUZZLE
Perfect Present for Our Pets. This holiday season, entertain and educate our four-legged friends with Brightkins interactive pet training tools and fun treat puzzles! With the Surprise Party! Treat Puzzle, dogs of all ages can snack along as they figure out how to open these treat-filled presents – it's a slow feeder and toy all-in-one. From our friends at Learning Resources, Brightkins is a new line of Pet Toys and Products designed to unlock our pet's curiosity and give them the perfect holiday gifts!
Brightkins.com, Amazon, $19.99
Holiday Gift Ideas: Big Family Gifts
LOVESAC STEALTHTECH SOUND + CHARGE
The Ultimate Family Gift for Home. Lovesac's innovative StealthTech Sound + Charge home audio system, seamlessly embedded inside the endlessly adaptable Sactional's platform, features immersive surround sound by Harman Kardon PLUS convenient wireless charging – all completely hidden from view. The Dolby Digital surround sound delivered by the speakers and subwoofer embedded within the couch creates an immersive 4D and cinematic experience from the comfort of your living room and passes through the fabric and upholstery with superior quality and immaculate clarity.  
Lovesac.com, $3000 – $8000
MASINGO Soprano x1
The best professional karaoke machine for adults and kids! Features a 40-watt Bluetooth speaker with 2 handheld microphones and doubles as a portable PA speaker system! Also features TV audio & AUX cables, USB, screen holder, LED lights for an epic karaoke party atmosphere, carpool charging cables, remote control PLUS wheels and a telescoping handle to take your tunes and talent on the go! A perfect holiday gift this season!
Masingo.com, Amazon, $249.99
MASINGO ALLEGRO X8
The best portable karaoke machine for adults and kids! This rolling speaker karaoke machine travels by wheels and is guided by the telescoping handle. It features a 3-hour rechargeable battery, 2 Wireless Microphones AND a 32 GB bluetooth karaoke Touch Screen Tablet! PLUS Auto installed apps (or your favorite downloads) provide the full video karaoke display experience to spread some musical joy this season as the perfect gift!
Masingo.com, Amazon $649.99
Holiday Gift Ideas: Host Gifts + Entertaining Must Haves
Perfect Holiday Gift Ideas to Give or to Enjoy Together During the Holidays
BLACK IRISH
Black Irish is made with aged Irish whiskey and a unique special blend to provide a rich and decadent taste. Inspired by the heritage and spirit of Mariah Carey, it is made to perfection and crafted in Ireland under special conditions to ensur superior quality. Perfect as a host or holiday gift or to enjoy as a classic holiday beverage or an after dinner drink by the fire with those you love. Black Irish captures the festive feelings of warmth, laughter and love.
GoBlackIrish.com, BevMo!, Total Wine, Ralphs, GoPuff, and Major US Retailers
CASA AZUL TEQUILA SODA
The perfect beverage to enjoy with friends and family or to gift this holiday season, Casa Azul Tequila Soda is a new premium canned tequila soda made with real tequila from Mexico that comes in four delicious flavors: Lime Margarita, Peach Mango, Strawberry Margarita, Watermelon. 100 calories, less than 1gr of carbs and 5% alcohol making the perfect mix what you love about hard seltzers and the real spirits and flavor of canned cocktails.  
CasaAzulSpirits.com, $30 / 8 Pack
RIONDO PROSECCO
Riondo Prosecco is an authentic sparkling wine that celebrates the easy-living spirit of Italy and is the perfect refreshment to gift or bring to celebrate the holiday season. A full sparkling prosecco, this classic beverage balances acidity, softness, structure and bubbles – making it the perfect aperitif!  Whether you are celebrating the holidays with friends or relaxing at home with family, it's the perfect way to bring those you love together and toast the good times ahead.
Riondo.us or Online Retailers, $14.99
MADISON BROWN ICE CREAM
Perfect Treat to Enjoy with Family this Holiday. Ice cream can mean a lot of different things but Madison Brown stands for family, friends and community. Countless ice cream trips led to fondest memories so now their bringing all the happiness to all of us!  Named after a family member, they made six trademark flavors the same way they made memories – over time and together – classics with personalized touches in the ingredients to spread joy and bring people together making it the perfect treat to enjoy together this holiday season or anytime.                      
MadisonBrown.com, Walmart.com, HEB Stores, $8.99
Recommended