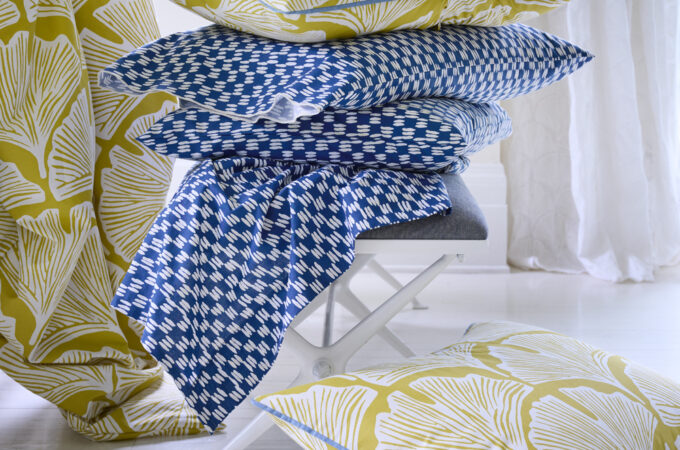 Fall Must Haves
Fall is always a perfect time to update your home, health, bedding, meals and beauty routines. Here are some of my favorite Fall Must Haves to help you make the most of this season.
Fall Must Haves: Health and Beauty
OLAY REGENERIST COLLAGEN PEPTIDE24 FACE MOISTURIZER
Olay Regenerist Collagen Peptide24 Face Moisturizer is formulated with Olay's powerhouse peptide formula that features small molecules that penetrate the skin surface, visibly firming skin in just one day. These peptide molecules have been shown to boost natural collagen production, AND it's proven to hydrate better than a $400 cream, offering 24-hours of hydration to visibly firm skin. Includes dermatologist recommended ingredients: Vitamin B3: Helps skin retain moisture keeping skin seriously hydrated and aids in surface skin cell exfoliation and regeneration to remove dull skin. Glycerin: Increase moisture levels and improve moisture retention to keep skin hydrated throughout the day.
Olay.com and Local Retailers, Under $30
SEBASTIAN PROFESSIONAL NO.BREAKER
Strengthen Your Hair this Fall. Sebastian Professional No.Breaker is a bonding and styling leave-in spray with instant results. New this fall at Ulta, No.Breaker works by creating new bonds within the hair fiber thanks to apple acid, while adding volume with styling polymers. This once a week, at home treatment provides up to 99% less hair breakage vs low conditioning shampoo.
Ulta or Ulta.com, $34
HYDRALYTE + IMMUNE SYSTEM BOOST
Hydrate and Boost Your Immune System This Fall. As we head into Fall, cold and flu season is upon us, Hydralyte + Immune System Boost is an on-the-go hydration packed full of immune boosting ingredients. It is bursting with ellectrolytes, including Zinc for rehydration and fortified with Vitamin C to support your immune system so when drinking gallons of water feels old, this is a new solution. It's a doctor-approved rehydration solution that is low in sugar, high in electrolytes and fast dissolving.
Hydralyte.com, $15.99 – $34.99
BUG BITE THING
Amazon's #1 selling product for insect bite relief is a must have for outdoor fall activities. It's chemical free and uses suction to extract the insect salvia or venom from under the skin and alleviate stinging, itiching and swelling.
BugBiteThing.com, Amazon, $9.95,
Fall Must Haves: Home and Accessories
THE NOVOGRATZ FOR JCPENNEY
JCPenney launches New Home Collection with The Novogratz. The Back to Everything Collection features a curated selection of furniture, décor and exclusive bedding and rugs with a contemporary twist. All bedding is 100% cotton that is OEKO-TEX and MADE IN GREEN certified. Pieces are exclusive to JCPenney like Comforter Sets (full/queen), $159 / Sheet Sets (full/queen), $79.99 / Body Pillows $39.99
JCPenney.com
FRENCH KNOT
Prepare to Keep Stylish and Warm as the Weather Turns Cooler. French Knot creates colorful, stylish and vintage inspired winter accessories that emphasize quality, design and social responsibility. This elegantly designed hand warmer features a contrasting knit pattern with detailed embroidered flowers climbing over the wrist. Use Discount Code: GREATDAY15. Code is good for one week.
FrenchKnot.com, $59.00
AKTIV
Aktiv is a carefully curated line of Scandinavian-designed, mostly European made clothing. This is not disposable clothing, it is warmth and coziness in both fitted and relaxed styles – always there for you when you need to Exert.Explore.Exhale. Try their Njorun Climbing Vest as a functional midlayer, their sporty Women's Thi Vest or a pair of their fantastic wool joggers for Fall.
AktivStyle.com, $150-$175
Fall Must Haves: Snacks and Meals
BUTCHERBOX
ButcherBox conveniently delivers high-quality, humanely raised meat and sustainably sourced seafood right to your door. ButcherBox launched a line of fully cooked products to make dinners easier for families during their back to school routines and busy schedules. Simply reheat and serve. Also offer great recipes on their website making it a one-stop shop for everything you need to get dinner on the table. Offering 100% grass fed beef, free-range organic chicken, pork raised crate free and sustainably sourced seafood
ButcherBox.com, Subscriptions Start at $129 / One Time Boxes Start at $137
PREMIER PROTEIN
Premier Protein Shakes with Oats are the perfect breakfast-inspired staple. They can be enjoyed hot or cold and have incredible nutritionals. Feature a smooth and creamy texture, 20g of protein, 8g of whole grain oats and the added benefit of 7g of fiber. Perfect for stepping up your breakfast game. Delicious addition for every morning of your health journey with 150 calories and 1g of sugar. Enjoy straight from the container or heat in a microwavable safe container. Available in: Chocolate Hazlenut, Apple Cinnamon and Blueberries & Cream.
PremierProtein.com $9.29 / 4 Pack or $26.77 / 12 Pack
SMOOTHIE KING COFFEE HIGH PROTEIN ALMOND MOCHA SMOOTHIE
While a cup of coffee might not count as a meal, Smoothie King's Coffee High Protein Almond Mocha Smoothie does. As part of their new Energy category, has enough protein to conveniently replace your breakfast, help you feel fuller so you can get your caffine boost and breakfast or lunch all in one. Currently available exclusively at Austin-area stores, it is also made without artificial flavors, colors or preservatives. Smoothie King's other purpose driven smoothies are filled with whole fruits and organic veggies as well to help Rule your day.
SmoothieKing.com, Price Varies by Location, $5.99/20oz Smoothie
SMOOTHIE KING PUMPKIN COFFEE HIGH PROTEIN SMOOTHIE
Smoothie King's Pumpkin Coffee High Protein smoothie provides fall flavors you crave with protein you need to jumpstart your morning! Made with cold brew coffee, organic pumpkin puree and seasonal spices, unlike a plain cup of coffee, these smoothies help fill you up so you get your caffeine boost, festive fall flavor and breakfast (or lunch) all in one. Good News is they have more protein and half the sugar of traditional Pumpkin Spice Latte and without artificial colors, flavors or preservatives.
SmoothieKing.com, Price Varies by Location, $6.15 / 20oz Smoothie
PARMCRISPS
Item Detail: ParmCrisps are artisan-crafted, crunchy crisps made from 100% cheese. These keto-friendly snacks are oven-baked, gluten free, sugar free and delicious. A healthier snack option this Fall, unlike other cheese snacks, ParmCrisps are a great source of calcium, pack 13g of protein per serving and low carb too. Flavors like Cheddar, Sour Cream & Onion, Jalapeno and Four Cheese as well as snack mixes. The perfect on-the-go snack to take to the office, the school car pick up line or on the soccer fields this Fall.
ParmCrisps.com
BRAVE GOOD KIND TENDER CHICKEN BITES
Brave Good Kind Tender Chicken Bites are all natural, gluten free. Unlike traditional jerkies, this is jerky that is deliciously tender, easy to eat and made from antibiotic free chicken. Good source of protein without the sugary spike or unnecessary carbs. Pick from Original, Hot Honey and Teriyaki Flavors for the perfect Fall snack that is satisfying and great for your conscience.
ChickenBites.com, $6.99 per pouch
HOUSE FOODS ORGANIC TOFU & SHIRATAKI NOODLES
Item Detail: House Foods offers a variety of organic tofu and shirataki noodle products ideal for high-protein, plat based meals for colder weather. Textures of House food organic tofu varieties range from soft to extra firm and are incredibly versatile for all your fall cooking needs and plant based meal prep. Shirataki Noodles are low calorie, low carb, gluten free noodle substitutes made from Asian yam and tofu – I like to use them as guilt-free additions to hearty fall soups.
You can find recipes on House-Foods.com, $2.39-$2.99
SUPERIOR FARMS
Superior Farms is the largest purveyor of all natural, sustainably raised American lamb, offered in ground lamb, lamb loin chops and economical shoulder chop cuts perfect for grilling up for backyard barbeques and family comfort food feasts this fall.
SuperiorFarms.com, $5.99 – $19.99 per pound
BUBBIES PUMPKIN SPICE MOCHI ICE CREAM
This perfectly portion treat is filled with velvety smooth, creamy super-premium ice cream is wrapped in naturally sweetened mochi dough. Only 90 calories per piece making it a mindful indulgence for anytime, anywhere. Bubbies Pumpkin Spice Mochi Ice Cream is gluten free, non-GMO and made with all natural ingredients you can feel good about. These frozen desserts have nearly two-thirds fewer calories than a traditional slice of pumpkin pie!
BubbiesIceCream.com – $5.99 – $6.99 per box (6 pieces)
Fall Must Haves: Entertaining and Cocktails
DRY BOTANICAL BUBBLY
DRY Botanical Bubbly is sophisticated, refreshing, non-alcoholic beverage that gives you the perfect for all of Fall! Available in eight culinary-inspired flavors like lavender, ginger, vanilla, cucumber and fuji apple, crafted with just four ingredients. Focused on amplifying flavor not sweetness. Each flavor designed to pair with food for an elevated culinary experience anyone can enjoy. Great to sip solo or mix up your favorite zero-proof cocktail like this tasty, DRY Fuji Apple Fall Sangria. Less sugar and calories than average sparkling wine so the perfect alternative for those trying to drink less and feel more refreshed the next morning. Favorite way to drink dry!
DrinkDry.com or H-E-B $7.99 / 4-pack of 12oz bottles
Fall Recipe: Fuji Apple Fall Sangria
DRY Fuji Apple Botanical Bubbly
1oz. hibiscus tea syrup
¼ oz. orange Juice
¾ oz. lime juice
CUPCAKE VINEYARDS BUTTERKISSED CHARDONNAY
The perfect wine for all your fall drinking and at home entertaining moments. It's a decadent take on the timeless varietal. It has a smooth, creamy mouthfeel with luscious buttery notes and hints of vanilla, white peach and citrus zest bringing a little extra joy whether your planning a romantic date night or a weekend brunch with friends.
CupcakeVineyards.com – $11
COCO VODKA AND COCO RUM, THE ORIGINAL HARD COCONUT WATER
Item Detail: CoCo Vodka is the perfect escape. Made with real coconut water, triple distilled vodka, and combined smoothly with a splash of sparkling water. CoCo has natural electrolytes and may essential nutrients because of the real coconut water. NOT another seltzer! CoCo Vodka is now available in Lime and Pineapple flavors. CoCo Vodka Lime has a splash of real lime just from limes grown in California. CoCo Vodka Pineapple has a splash of real pineapple juice from pineapples grown in Indonesia.
EnjoyCoco.com – $10.99 – $12.99/ 4 pack
Fall Must Haves: Family Activites
DANCELY
Perfect Indoor Activity for Kids Under 6 as Weather Gets Cooler. The Dancely streaming platform provides exercise, education and entertainment through original music and dance for children under 6. Immediate access to 100+ instructor-led videos for children age 2-6 with new, fresh songs released weekly in the safe and secure app. Built-in exercise that reduces tantrums, deepens sleep and improves mood. It's screen time you don't have to feel guilty about. Available across all devices: iPhone, Android, Roku, FireTV, iosTV, AndroidTV.
Dancely.com, Free 14 Day Trial / $5.99 Month. PROMO CODE: AZ30 for 30 Day Free Trial
Recommended