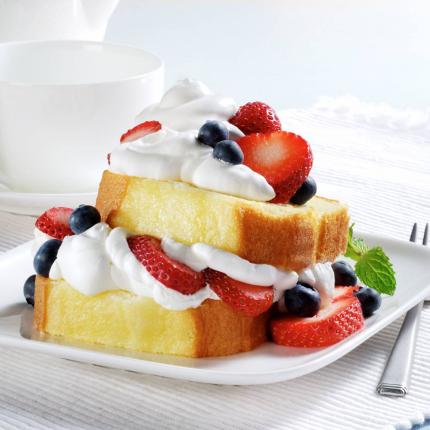 New Spring Essentials Must Haves This Season
Sharing some of the newest Spring Essentials that are sure to become your favorites this season!
Spring Essentials: Beauty
OLAY REGENERIST WHIP SPF 25
Fast absorbing and lightweight moisturizer with added sun protection, making incorporating SPF into your daily routine simple! 2-in-1 moisturizer for all skin types and tones because it completely absorbs into skin and stays on clear. Formulated with an advanced amino-peptide complex, which actively hydrates to improve elasticity and firm skin for a lifted look along with hyaluronic acid and vitamin B3.
Olay.com or Local Retailers, Under $30
CHARLOTTE TILBURY'S NEW SUPERMODEL BROW COLLECTION
Charlotte Tilbury unveils her new innovative Supermodel Brow Collection, designed to easily FILL, FEATHER and FIX any brow! Introducing Charlotte's 3-step system for perfect brows: Fill, Feather and Fix. The collection includes the brand-new Brow Cheat and Brow Fix as well as the re-imagined Brow Lift and Legendary Brows for the perfect SUPERMODEL Brows.
CharlotteTilbury.com, $15 – $30
SEBASTIAN PROFESSIONAL DARK OIL
Sebastian Professional Dark Oil is a lightweight hair oil that provides smoothness and maximum shine with no oily residue. It disappears into the hairusing DiffusX technology, while smoothing the cuticle, adding body and shine.
Amazon, $48
SEBASTIAN PROFESSIONAL SHAPER HAIRSPRAY
Sebastian Professional is the #1 Hairspray Brand in the US. Shaper hairspray is a versatile working hairspray designed to create shape during and after blow-drying. Provides direction, life, brushable control and a medium hold that is never stiff or sticky. Natural look throughout the day and easy to restyle.
Ulta, $19.50
L'EAU D'ISSEY ROSE & ROSE EAU DE PARFUME INTENSE BY ISSEY MIYAKE
Is a fruity, floral fragrance that evokes a joyful bouquet and invites you to experience the wildness of a rose. Features a double concentration of centifolia and damascene roses offset by a sweet, slightly fruity note.
Macys.com: $111/ 3oz
FOR HER FLEUR MUSC EAU DE TOILETTE FLORALE BY NARCISO RODRIGUEZ
Is a vibrant and dazzling reinterpretation of a floral bouquet. It embodies the duality within all women with a musk heart illuminated by a vibrant rose while also warmed with woody notes. Tender rose and punchy pink peppercorn illuminate the musk heart, wrapped in sensual amber and patchouli base note.
www.macys.com, $110/3oz
BLUEHILL FRAGRANCES
Perfumes created in small batches, crafted in New England. BLUEHILL Fragrances was created by perfumer Sandy Carr, capturing the complexity of natural, seasonal and historic elements that make the area so delightful and memorable.
BluehillFragrances.com – $65-$95 / Sample Set $15
ORBEL THE PREMIER PERSONAL HAND SANITIZER
Take Orbel with you anywhere, at work, at home, disinfecting your hands on the go! Immediate accessibility with convenient snap on clips. Consistent simple application with Orbel's patented roller ball design. Medical grade hand sanitizer that kills 99.9% of germs and viruses within 15 seconds. Pleasant fragrance, not sticky or runny.
BuyOrbel or Amazon, $9.99
Spring Essentials: Home
COZY EARTH BAMBOO SHEET SET
Backed by 10 years of research and development, Cozy Earth's sustainably sourced bamboo products are soft, breathable and luxurious. These bestselling "world's softest" Bamboo Sheet Set is a must-have for all seasons. Not only are these sheets temperature regulating and moisture wicking for a better night's sleep but they are hypoallergenic and stain-resistant too. Dedicated to improving personal luxury and health, Cozy Earth is now offering a 20 – 25% off sale running right now.
CozyEarth.com, $311
YEEDI K650 ROBOT VACUUM
Work From Home Robot Vacuum with Quiet Mode for Protective Parents of Pets and Kids. Get a productive start to spring with yeedi's no-hassle, set and forget automatic cleaning. It's got the industry's largest dust bin for fewer empties and a no tangle roller. Yeedi's unique Quiet Mode is perfect for those living/working/learning from home because it's ultra low key. You can use it through Zoom calls, while the baby is sleeping and without scaring your pets.
Yeddi.com or Amazon, $139.99 Spring Discount / Regular Price: $219
SOLOKEYS V2
Protects your online accounts against unauthorized access by using the most secure login method. Protect your Gmail, Twitter and more. Take Solo V2 with you. It fits on your key chain, proving you with additional security wherever you go. It has a reversible connector for both USB-A and USB-C. It's rugged and water resistant.
SoloKeys.com, $39.99
MOMMA OSA TIE DYE ACTIVITY KITS
Momma Osa creates memories with our Tie Dye Activity Kits. All you need for a tie dye party in a box – just add water and you will have garments or accessories you design and created yourself! Tie Dye Kits bring families and friends together and inspire change through creativity. Try kits like: Kid's Two Piece Pajama Tie Dye, T-shirt and Sock Tie Dye, Accessory Tie Dye and Queen Slime Shoppe Tie Dye Slime. Every kit purchased a portion of the proceeds is donated to Homeless Youth and/or Foster Families.
MommaOsa.com, Nordstrom, Saks Fifth Avenue, Lands End, $15 – $50
Spring Essentials: Menu Must Haves, Snacks and Sweet Treats
ENTENMANN'S MINIS
Entenmann's Minis are the same delicious variety of backed goods you know and love from donuts, crumb cake, apple pie and more perfectly proportioned and individually wrapped.
Entenmann's Minis is hosting the Entenmann's Minis Acts of Kindness 5K Giveaway where fans can make a sweet gesture by nominating a loved one and giving them a chance to win one of 5,000 free boxes of Entenmann's Minis product. One lucky nominator and nominee pair will also win a grand prize of $5,000 each. Make a nomination at www.miniactsofkindness.com now through April 2nd. For every nomination made, Entenmann's Minis will donate $1 up to $15,000 to Feeding America
Grocery Stores Nationwide, $4.99
PREMIER PROTEIN SHAKES WITH OATS
The perfect breakfast-inspired staple, ejoyed hot or cold with incredible nutritionals. Feature a smooth and creamy texture 20g of protein, 8g of whole grain oats and the added benefit of 7g of fiber. Perfect for stepping up your breakfast game and a delicious addition for every morning of your healthy journey with 150 calories and 1g of sugar. Enjoy it cold straight from the container or pour it in a microwave safe container and heat it up. Available in two delicious flavors: Apple Cinnamon and Blueberries & Cream.
PremierProtein.com, $9.29 for a 4-pack / $26.27 for a 12-pack
BLUEHOUSE SALMON
Bluehouse Salmon is raised responsibly onshore in Florida. Delicious with a rich mild buttery flavor, the product is great for the environment, ocean safe, heart-healthy, high in Omega 3s and free of antibiotics and hormones. Only Salmon product raised sustainably ONSHORE in the U.S. Perfect ingredient to help lighten up our menu this Spring.
Sprouts and Publix, $14.99/lb
GRACE'S GOODNESS ORGANICS
Grace's Goodness is an innovative solution to the need for plant-based, on-the-go sipping broths. Support your immunity, digestion and energy with the Grace's Goodness variety pack. Perfect for when hunger pangs hit and as an excellent source of Vitamin A & C as well as offer antioxidant, anti-inflammatory and anti-viral benefits.
www.gracesgoodness.com, $7.99
BIRCH BENDERS KETO BAKING LINE
Birch Benders just launched a new keto-friendly baking line, which is the perfect way to enjoy your favorite spring treats without all of the excess carbs and added sugars. The entire line is gluten free and includes cake and brownie mixes, as well as two keto-friendly frostings. The mixes are made with high-quality ingredients like almond and coconut flours and are quick and easy to make, requiring just three household ingredients.
Walmart.com , $5.98
HUNGRY BUDDHA® KETO BARS
Certified Keto, Non-GMO Project Verified and are free from peanuts, dairy, soy and gluten. Perfect snack to spring clean your diet with only 1-2g of sugar, 9-10g of plant protein and 4g net carbs per bar. Delicious, allergen-free treats to take with you on the go or simply any time hunger strikes. Throw them in your bag so you're always prepared with a nutritious treat.
Amazon, Thrive Market, Select Costco Locations, $16.99 – $29.99, 12 or 14 pack
THOUGHFULLY BOMBOMBS HOT CHOCOLATE BOMBS
The set of BomBombs Hot Chocolate Bombs includes 5 uniquely flavored and delicious hot chocolate bombs filled with marshmallows. Flavors include Fudge Brownie and Caramel Candy.
GetBombombs.com / Amazon, $19.99
BUBBIES MOCHI ICE CREAM
Item Detail: Perfectly portioned treat is filled with creamy super-premium ice-cream and wrapped in sweet mochi dough with 90 calories or less per piece. Available in classic, fruit-forward and certified vegan flavors. Also gluten-free, non-GMO and made without corn syrup for a mindful indulgence.
Sprouts Farmers Market, HEB, Whole Foods Market. $5.99-$6.99 per box (6 pieces)
NOBLE VINES
Item Detail: Noble Vines is a portfolio of California Wines that invites wine lovers everywhere to pour good into the world. Offers a varietals that are perfect for any springtime occasion. From its crisp 515 Rose to the vibrant 446 Chardonnay, Noble Vines' are sure to please any wine lover. When you purchase Noble Vines, you can donate your rebate on the wine to a charity that helps permanently injured veterans, first responders and military personnel.
NobleVines.com, Local Retailers, Under $15
Spring Essentials: Workout Gear
THE KARI TRAA BUTTERFLY TEE SOLD BY AKTIV
Aktiv's brand focuses on movement, comfort and style. Whether you are headed to the trail, airport or coffeehouse, the Kari Traa Butterfly Tee is an award-winning t-shirt for go-getting girls. The soft, breathable fabric wicks away moisture and the stretch material moves with you while the slim fit and ragland sleeves keep it comfy making it perfect as a baselayer or on it's own.
AktivStyle.com, $40
Recommended