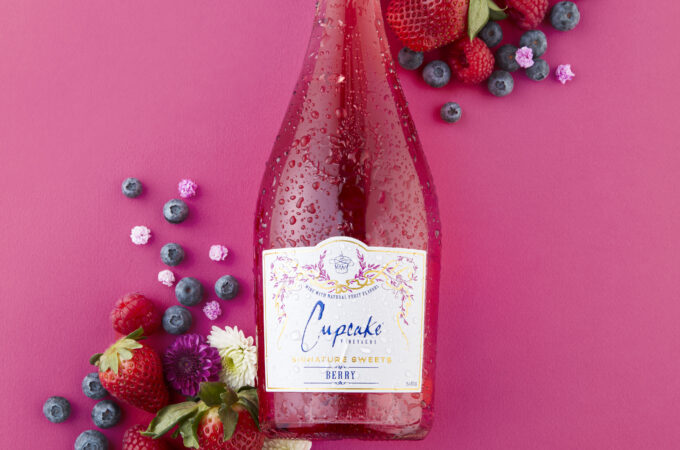 Spring Essentials – What's New for Spring!
Here are some of my tips on the latest Spring Essentials with must haves for home, wellness, and beauty this season!
Spring Beauty Essentials
OBAGI CLINICAL VITAMIN C + ARBUTIN BRIGHTENING SERUM
Refresh your skincare routine by incorporating Obagi Clincial's Vitamin C + Arbutin Brightening Serum. This potent serum pairs L-Ascorbic Acid with Arbutin to reduce signs of skin aging and uneven skin tone for a brighter complexion. L-Ascorbic Acid, which is the most potent of Vitamin C, helps reduce the presence of fine lines, wrinkles and photo-aging, while Arbutin helps brighten uneven skin tone.
Target.com, $90
SEBASTIAN PROFESSIONAL SHAPER
Sebastian Professional is the #1 hairspray brand in the US, and Shaper is the perfect product to help with spring styling. It is a medium hold, working hairspray designed to create shape during and after blow drying. It is great for styling and re-styling to create direction, lift and brushable control for infinite styling possibilities this season.
Ulta Stores or Ulta.com – $21.00
LAB CREATED DIAMOND STUD EARRINGS FROM CARBON ATELIER
Lab created diamond stud earrings from Carbon Atelier have man made diamonds, not mined, so they are more affordable and more sustainable to add some sparkle this spring. Lab created diamonds are becoming popular because they are actual diamonds made by man with no impact on mining. And, because they are less expensive than mined diamonds, you can afford more carats and better quality. These Carbon-Atelier stud earrings start at $499 and right now you can get 20% off in celebration of Earth Day!
Amazon, Carbon-Atelier.com, Starting at $499
HOT GIRLS PEARLS COOLING CHICKLET BRACELET
Hot Girls Pearls are freezable cooling jewelry for women. The chicest and most stylish way to stay cool. The Chicklet Cooling Bracelets is one of the newest and most successful new products. With the look of real stone, no one will believe you when you tell them you have an ice pack around your wrist. Each bracelet comes in a free freezable travel pouch, Put in freezer for at least 4 hours and get up to 30 minutes of cooling relief. Pouch will stay cool for hours so if you are on the go, just put the bracelet back in the pouch to re-cool. When you are overheated, your wrist is one of the most effective pulse points to cool. Perfect on golf course, tennis court or after a workout. And because they are so pretty, will look amazing with any outfit.
HotGirlsPearls.com, $50
Spring Fashion
ROYALTY BY MALUMA EXCLUSIVELY AT MACY'S
This Brand NEW Collection is exclusive to Macy's and offers exceptional fabrics and unique textures with on-brand styles including colorful cut-out dresses, bold pops of colors, paisley prints, classic knits and more. It's a fluid design concept that allows shoppers to mix and match between the women's and men's collections. Sizes Range XS – XXL
Macys.com,  $39.50 – $179
Spring Wellness Essentials
HOPE HEALTH IMMUNE PLUS ORGANIC & HOPE HEALTH MELATONIN
Hope Health Immune Plus Organic features Moringa and Elderberry alongside Vitamin C, this supplement works to promote your immune system to help you feel your best. Hope Health Melatonin is a strawberry-flavored, gelatin-free gummy with 2.5 mg of Melatonin to help users get a more restful sleep and awake recharged in the morning. Hope Health believes we deserve access to the highest quality nutritional supplements and their products are designed to bring wellness to your life.
ShopHope.com, $14.99 – $29.99
HAYLIE POMROY'S THE FAST METABOLISM 10-DAY CLEANSE KIT
Developed by leading Hollywood nutritionist Haylie Pomroy, The Fast Metabolism 10-Day Cleanse nourishes the body, flushes out toxins and gets you on your way to a faster metabolism, glowing skin and a healthier liver. Made with powerful, anti-inflammatory super foods, the cleanse is designed to reset and speed up the metabolism, which affects every aspect of your health. The Fast Metabolism 10-Day Cleanse contains shake powders, metabolism colon capsules, a workbook with recipes and a strategic grocery list and blender bottle.
Find the Full Product Line Information on HayliePomroy.com
Order the 10-Day Cleanse Kit with the Special 20% off offer (Reg: $268.96 – Special Offer: 20% off, $215.17) at 10DaystoHealth.com
CORE REFRIGERATED SUPERIOR NUTRITION BARS
CORE Refrigerated Superior Nutrition Bars are made with delicious 100% plant-based real ingredients including prebiotic fiber and probiotics proven to help support a healthy immune system without compromising on taste. They are also filled with plenty of fiber to keep you full and fueled with zero added sugar for the perfect springtime or anytime snack making sure you stay happy not hangry. International Day of Happiness is Sunday and these bars will keep your CORE happy!
USE CODE: HAPPY for buy 2 / get 2 on CoreFoods.com, $2.50 – $3.00
SHAMIR GLACIER EXPRESSION
Glacier Expression offers a new lens formula that reduces glare and allows wearers to see more clearly, improving connections with others. Glacier Expression makes wearers look better with improved aesthetics and reduction of up to 70% more reflection than leading AR coatings, while also prioritizing feeling better with more comfortable vision with a minimized visual background noise through their technology. Glacier Expression also improves seeing better with improved contrast sensitivity and light transmittance for the clearest, sharpest possible vision.
Shamir.com
Spring Home Essentials
CUPCAKE VINEYARDS SIGNATURE SWEETS
Cupcake Vineyards Signature Sweets are 5.5% ABV and feature a refreshing, effervescent finish. These wines are a must-have for Spring and guarantee to make everyday moments sweeter. The collection includes four naturally-flavored offerings: Sweet Red, Peach, Watermelon and Berry.
CupcakeVineyards.com, Retailers Nationwide, $13.99
IMPERIA CAVIAR
Perfect for Spring Entertaining or Just Enjoying at Home! Imperia Caviar sources it's caviars from the most pristine environments around the world and delivers its fresh caviar straight to you door. Imperia's mission is to make caviar more approachable, accessible and available, all at a reasonable price. They offer an exquisite line of caviar options including Royal Ossetra and Kaluga Hybrid Reserve, available in both single tins and gift sets. ImperiaCaviar.com – Start at $169 / 130 gram tin
BLUEHOUSE SALMON
Bluehouse Salmon is raised responsibly onshore in Florida making it great for the environment and you! It is healthy and delicious with a rich, mild, buttery flavor. It is nutrient-packed with vitamins and minerals that help support a strong immune system making it the perfect immunity boosting superfood to add to your diet. It also raised sustainably and contains no antibiotics, micro plastics or hormones.
BluehouseSalmon.com, $12 – $14.99 / lb
FLORIDA CRYSTALS ORGANIC RAW SUGAR
Florida Crystals baking line offers three minimally processed raw cane sugars, each crafted from the only organic sugarcane grown in the US. They are harvested fresh from their family-owned farms in South Florida and milled within 24 hours. They are also vegan, USDA certified organic, non-GMO project verified and kosher. The organic raw cane sugar is a golden-hued cup-for-cup replacement for white granulated that gets its color from a hit of molasses left on the crystal.
Find Spring Recipes like this easy, no-bake Lemon Strawberry Icebox Cake perfect for Easter dessert on FloridaCrystals.com. Purchase: Walmart, Publix, Whole Foods, Amazon
Lemon Strawberry Icebox Cake Recipe: https://www.floridacrystals.com/recipe/lemon-strawberry-icebox-cake
ROBOROCK DYAD
Roborock Dyad is a dirt-detecting, self-cleaning wet-dry vacuum that makes it easy to tackle spills and clean floors. Unlike other wet-dry vacuums, It addresses poor edge cleaning, weak pick up and maneuverability issues. It's the only wet-dry vacuum with multiple rollers and motors, enabling the cleaning system to rotate in opposite directions to efficiently lift both wet and dry messes in one sweep. Also features 2 rear rollers spanning the width of the head so it cleans thoroughly along edges flush with the wall. It also automatically increases water flow and suction power when it detects dirt and touch messes.
Roborock.com, Amazon, $449.99
BUZZPATCH
The Natural Patch's BuzzPatch mosquito repellent patches are non-toxic and keep the bugs away using Citronella and lavender essential oils. Made by 2 Dads, the patches are kid and family friendly that go on like a sticker on kid's clothes. Kids will love the smiley faces and emoji designs. Made with a blend of natural Citronella and essential oils, not DEET or Picaridin, the BuzzPatch slowly releases these oils to repel bugs and last up to 8 hours.
NaturalPatch.com, Amazon, $14.99 for 1 Pack / $36 for 3 Pack
THERMACELL LIV SMART MOSQUITO SYSTEM
LIV from Thermacell is the first smart, on-demand mosquito repellent system that allows you to spend time outside without the worry of mosquitos. Just launched, this system protects large and small spaces and Thermacell has been effectively fighting mosquitos for 22 years. The LIV+ app provides protection from the palm of your hand. It conveniently allowing users to control the system from anywhere, set schedules, monitor repellent levels and more. Users can even use voice commands through Amazon and Google smart speakers.
Thermacell.com $699 for 3 Repeller Kit (Financing Options Available)
YUMMLY SMART THERMOMETER
The Yummly Smart Thermometer is a smart, totally wireless, leave-in meat thermometer that pairs with the Yummly App to help take the guesswork out of cooking. It sets anyone up for cooking success, regardless of their skill level and works with most cuts of steak, fish, poultry and more. With convenient app-based cooking assistance, timers and alerts (at no additional charge), the Yummly Smart Thermometer empowers users to feel confident in their cooking – even while multitasking. It can handle roasting, air frying, stovetop cooking, grilling and smoking with ease.
Yummly.com, Through March 30 – $99 with free shipping
Recommended