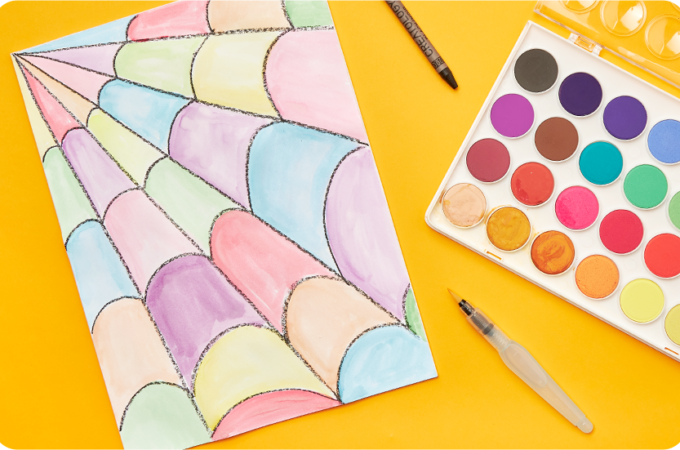 Summer Beauty, Wellness + Fun
Here are some of my favorite tips for beauty and wellness plus some ways to keep the kiddos busy and have fun this summer!
Summer Beauty
OLAY REGENERIST WHIP SPF 25
Olay Regenerist Whip SPF 25 is an ultra-lightweight moisturizer with added sun protection, making incorporating SPF into your daily routine simple. This 2-in-1 moisturizer is perfect for all skin types and tones, because it quickly absorbs into the skin and stays on clear. With dermatologist approved ingredients like niacinamide, hyaluronic acid, and amino peptides, Olay's formulation will hydrate to improve elasticity, while smoothing and firming skin.  
Olay.com for under $30, or check out your local retailer for curbside pickup. Love it or get your money back, guaranteed.
OLAY EXFOLIATING BODY WASH COLLECTION
The new Olay Body Exfoliating Collection is gentle enough for everyday use and massages away dead skin cells to improve skin without drying it out. Rich moisture meets advanced exfoliation for velvety smooth skin.  Includes natural ingredients. Made with Vitamin B3 Complex and Petrolatum the #1 Dermatologist ingredient for hydration. Olay.com, $7.99
REDKEN ACIDIC BONDING CONCENTRATE
Redken Acidic Bonding Concentrate Sulfate-Free Conditioner is Redken's most concentrated all-in-one formula for strength repair for all types of damaged hair. This ultra-rich and luxurious sulfate-free conditioner provides ultimate strength repair, intense conditioning and hair color fade protection. Featuring Citric Acid, this conditioner contains a concentrated bonding care complex that reinforces weakened bonds within your hair to improve hair strength. Ulta.com, $30
SEBASTIAN PROFESSIONAL SHAPER PLUS HAIRSPRAY
Sebastian Professional is the #1 Hairspray Brand in the US. Shaper Plus is a humidity resistant hairspray that dries quickly with no stickiness. It is a working and finishing hairspray that is great for creating and holding summer hairstyles because it is humidity resistant. Adds body, lift and direction and is great for normal to heavy textured hair.  Ulta,  $19.50
Summer Wellness
MAXI-SKIN® CERACLEAR / MAXI-SKIN® RESCUE
From vitamin and supplement brand Country Life Vitamins comes a skincare duo that will simplify your routine and upgrade your skin. Maxi-Skin CeraClear is a brand new vegan skin supplement and the first of its kind to use ceramides from the konjac root that helps clear and hydrate the skin. Maxi-Skin CeraClear and Maxi-Skin Rescue support beauty from the inside out. Proven to result in healthier and more beautiful skin in as little as 8 weeks. CountryLifeVitamins.com / Amazon, $19.49
MANUKA HEALTH MGO 115+ MANUKA HONEY
Manuka Health New Zealand is a leading global Manuka honey brand dedicated to the wellbeing of people, bees and the environment. Sustainably sourced from beehives in remote pristine parts of New Zealand, this pure Manuka Health MGO 115+ Manuka Honey features a delicious rich flavor and a smooth velvety texture. Manuka Health's Manuka honey is extremely versatile. It is ideal as a hydrating mask for summer's dry skin or hair, used as a natural pick-me-up and unrefined wholefood sweetener in lieu of sugar (for your sweet summer teas), drizzled on your morning yogurt or smoothie, or as a delicious grazing board ingredient to complement sweet or savory foods. It will surely wow your guests!  Manuka Health Website, Amazon, Costco, Rite Aid, Walmart: $22 / 8.8oz
ANGOSTURA® AROMATIC BITTERS
A secret blend of herbs and spices that adds complexity and intensifies the flavor of both cocktails and culinary dishes. It's a home bar staple for classic cocktails like an Old Fashioned and summer rum punches but did you know a few dashes of ANGOSTURA® aromatic bitters can enhance your refreshing summer drinks or even add depth and nuance to your summer culinary favorites? Just add a few dashes to burgers on the grill or a tsp to zest up BBQ sauces & marinades. Total Wine & More, Walmart, BevMo!, $9.99
THERMACELL E55 RECHARGEABLE MOSQUITO REPELLER
Thermacell's E55 Rechargable Mosquito Repeller keeps mosquitos up to 20 feet away without sprays or open flames. It's the most advanced system and within minutes it heats and activates its scent-free, invisible repellent, protecting any outdoor space from mosquitos. Each refill protects for up to 40 hours. It come is five colors to complement the aesthetic of any patio or backyard. It's very compact, about half the size of a water bottle so you can take it anywhere. Thermacell.com, $39.99
FEND COMPLETE KIT
A new outdoor allergy season go-to, FEND cleans your airways of the airborne particles we breathe in and out every day – like allergens, air pollution and smoke. It's a drug free solution using salts that already exist in our bodies. The cleansing effect lasts up to 6 hours with each use. HelloFend.com, $59.95
MY DIESEL PHYSIQUE CHALLENGE
Product Cost $69 for the six-week online fitness and nutrition challenge, including five flexible weekly meal plans, four weekly workout options for at-home or in the gym, and 24/7 coaching and community — all this for around $11 per week to help any of us make our quarantine comeback! Available in English and Spanish.
MyDieselPhysique.com, $69 for six-week online fitness and nutrition challenge
Summer Family Fun
MICHAELS CAMP CREATOLOGY / MICHAELS CAMP CREATOLOGY BUNDLE
To keep the kids busy this summer, sign them up for Michaels' FREE virtual summer craft camp. Camp Creatology, which encourages kids of all ages to try a variety of arts and crafts. The Camp Creatology Bundle has a curated assortment of colorful kid-friendly materials that will keep your kiddo engaged, whether they're stringing beads or painting butterflies. The bundled box of supplies makes the prep as easy for you as the projects are fun for them! Camp starts July 12th. Registration is now open and you can view the full schedule or purchase supplies at Michaels.com/CampCreatology – Bundle, $59.99
CARL'S JR. BLT RANCH CHICKEN SANDWICH, BLT RANCH ANGUS THICKBURGER
Something for the whole family this summer. Carl's Jr. is introducing an epic line of all-new craveable BLT Ranch menu items including the new BLT Ranch Chicken Sandwich and the new BLT Ranch Angus Thickburger. Bound to be the sandwiches of the summer with crispy bacon, freshly cut tomatoes, lettuce and cool dill ranch on either the hand-breaded chicken or angus thickburger. CarlsJr.com, Chicken $4.99 / Thickburger, $5.99
Recommended