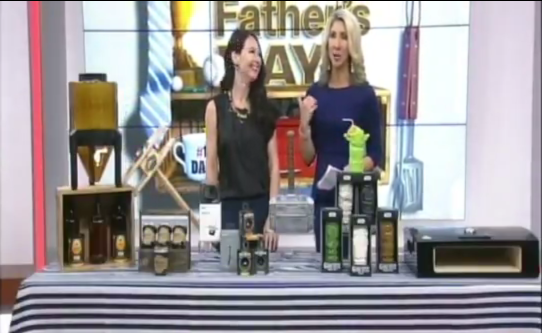 10 Cool Father's Day Gift Ideas 2018 – Gifts Dad Will Love!
Finding the perfect Father's Day Gift is SO hard! Dad's already have everything they want and if they don't, they go out and buy it, right? Don't worry, I rounded-up ten unique Father's Day Gifts that have a cool factor and are sure to make you Dad's favorite this year!
Beer Lover Dad for Father's Day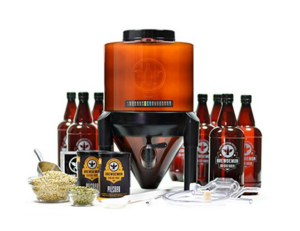 BrewDemon Signature Beer Kit, BrewDemon Signature Beer Kit
– $99.00
A perfect starter kit that let's Dad make 2 gallons of beer in just 14 days! Includes the World's first small batch conical fermenter. Also includes adjustable spigot, stick-on temperature gauge, CO2 vent plug, bottles, caps, labels, 18″ heat tolerant plastic mixing spoon, bubbler upgrade, bottle filler and hose. Completely reusable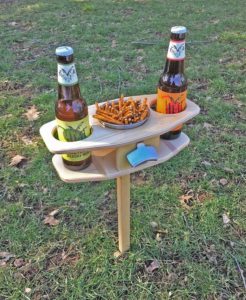 Outdoor Beer Table, FaircraftUSA Outdoor Beer Table – $58.00
By FaircraftUSA – A collapsible table designed to hold your drinks and snacks anywhere your adventure takes you. There is space for two cans, bottles, or glasses, a stainless steel bowl for your snacks and bottle opener. Just plant the leg in the ground securely when you would like to use it.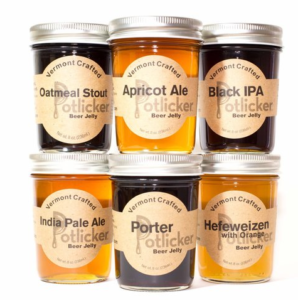 Beer Jelly Four Pack, Potlicker Kitchen Craft Beer Jelly– $37.95
Made in Vermont by Potlicker Kitchen, this beer jelly set includes 4 jars of delicious beer jelly made with beer from some of New England's top breweries! Serve with cheese, in pastries and to glaze meats and veggies. Liven up your toast, grilled cheese, and PB&Js or add flavor while cooking. Set includes: IPA, Porter, Apricot Ale and Oatmeal Stout.

Cool Spy-Tech Dad for Father's Day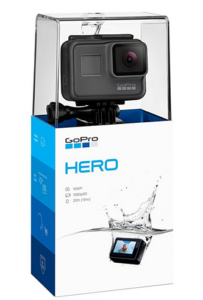 GoPro HERO, GoPro HERO (2018)
 – $199
NEW Go-anywhere, capture-anything camera that makes it easy to share experiences that would be difficult to capture with a phone. HERO features a 2-inch touch display, is waterproof to 30 feet and is extremely durable, making it the perfect GoPro for travelers, adventurous social sharers and even kids. Perfect for first-time users.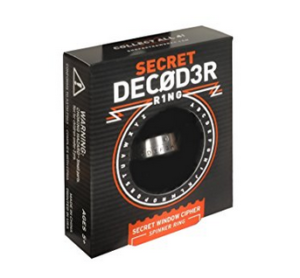 Decoder Ring, Decoder Ring Secret Window, Silver
– $18
Perfect for kids to leave Dad secret notes with this Secret Decoder Ring! The top band rotates, revealing numbers above each letter. Encode your message by substituting the number above each letter in your message. Only someone with another ring can decipher your secret note. 3-18-4-4   7-4-8-2-3-6    4-3!!!!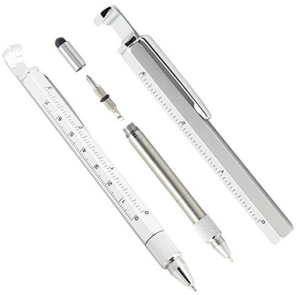 Multi-tool Pen, 7 in 1 Tech Tool Pen (Silver)
– $13.99
Perfect for Superdad! This tech tool pen comes with 7 very handy functions: a Bottle Opener, a Phone Stand, a Ruler, a Ballpoint Pen, a Stylus, a Mini Flat-head and Phillips Screwdriver. It's a great gadget gift for Father's Day that's only $13.99

Superhero Dad for Father's Day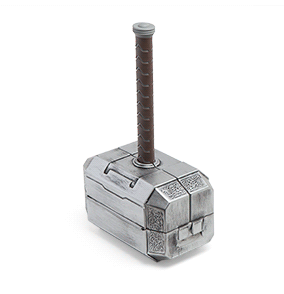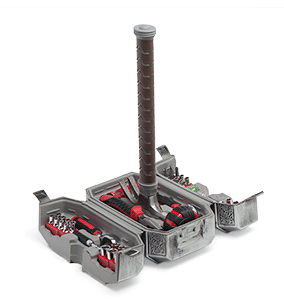 Thor Hammer Tool Set, Thor Hammer Tool Set– $99
A 44-piece tool set in a molded case that looks like Thor's hammer. Inside it holds a hammer, tape measure, level, screwdriver, wrench, ratcheting wrench, and utility knife for all of Dad's superhero fix-its!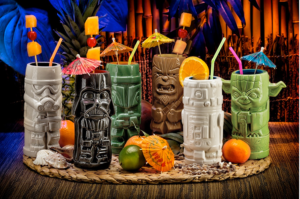 Star Wars Geeki Tikis, $18.79
On a beach (or backyard) far, far away… Dad can drink with his favorite Star Wars characters Boba Fett, Chewbacca, Darth Vader, R2-D2, a Stormtrooper, or Yoda. Each officially licensed Star Wars ceramic Tiki Cup holds about 14 oz. of galactic fun to kickback and enjoy the weekend!
Yoda: Geeki Tikis Yoda
Darth Vader: Geeki Tikis Darth Vader
Chewbacca: Geeki Tikis Chewbacca
Stormtrooper: Geeki Tikis Stormtrooper
R2-D2: Geeki Tikis R2-D2
Outdoor + Grill Master Dad for Father's Day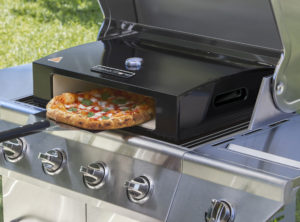 Bakerstone Pizza Oven Box for Grill, BakerStone Pizza Oven Box
– $120
Converts most 3 burner and larger gas grills as well as large charcoal grills into a gourmet pizza oven. Simply place on a grill and bake gourmet pizza in 2-4 minutes. Bakes pizza, breads. Roasts meats, vegetables and fish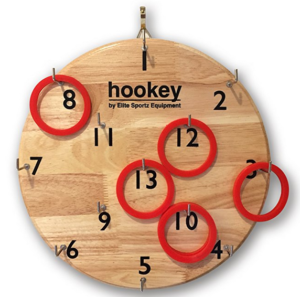 Elite Sportz Hookey Ring Toss Game, Elite Sportz Hookey Ring Toss Game
– $29.99
Family Time! A fun game to play with Dad and put him to the test. The Hookey Ring Toss Game is a safe alternative to darts and a great way to bring the family together for some healthy competition this Father's Day.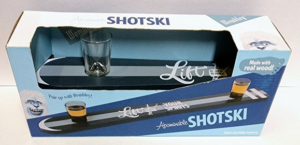 "Lift Your Spirits" 2-Glass Mini Shotski, 
Abominable Shotski
– $29.99
If Dad is a fan of Jimmy Fallon's Shotski, give him this Mini 2-Glass Shotski to "Lift His Spirits" this Summer – Cheers, Dad!

Happy Father's Day to all the Dads, Stepdads and Father Figures who look out for us and spread so much love and support in the world.  Thank you!
xoxo
J.
Recommended