Father's Day Gift Ideas
Need some last minute help to find the perfect Father's Day Gift Ideas? Don't worry, I've rounded up some must have gifts Dad will love this year!
Tech Dad:
Logitech Harmony Elite Remote – www.logitech.com – $349.99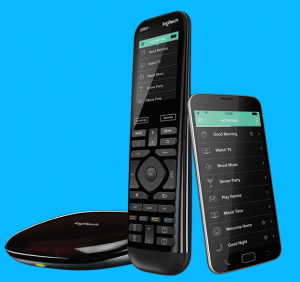 If Dad loves the latest connected home gadgets, this is one device that works with everything in the living room and beyond. With a large 2.4" touchscreen for simple tap and point gesture commands, Dad can control his entertainment system and any compatible home automation device. With the optional Harmony Smartphone App, he can even turn his smartphone into a personal universal remote. Furthermore, he can create customized Harmony Activities to fit his lifestyle, so his "Good Morning" setting could automatically turn on the light next to his side of the bed, open the shades in the living room, turn on the morning news on mute and start the coffee pot, all without waking the family.
Zepp Golf – www.zepp.com – $99.99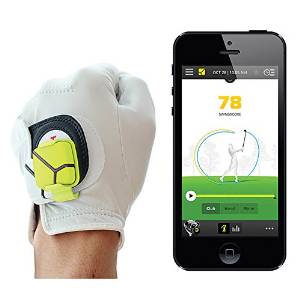 The Zepp sensor attaches to the golf glove, and sends instant feedback to the iOS or Android app. It collects metrics such as club speed, club plane, hand plane, tempo, backswing and more. It also allows to record and review the swing with Zepp's set of 3D and video analysis features. Each week, Zepp sends a detailed, personalized report that serves up training tips and drills based on the swings from that week
Travel Dad:
Raden Tech Suitcase – www.raden.com – $295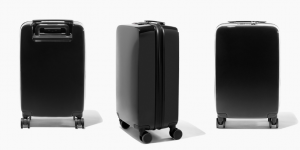 Raden's carry-on bag pairs with the Raden app and contains a battery to charge any device. The case also includes an integrated scale handle – just pull up on the handle and view your luggage's weight on the Raden app. The app can also send push notifications when your luggage is within range – you'll know when it's heading to the baggage carousel before you see it! Plus, the battery itself is completely removable and portable, so it can also be used as a standalone power pack while you're traveling
Cork Globe – Pin Your Travels – www.suck.uk.com – $80 / $200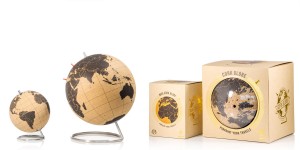 Stick pins in the places Dad's been or plan future travels. Chose between the full-size 10" and the mini 5.5″ cork globe with a clear and simple world map: pinpoint cities and tick-off countries as he journeys around the planet. Mounted on a stainless steel base and supplied with pins. Show off his globetrotting exploits for all to see!
Best Dad:
Best Morning Ever Mug – www.bestmorningever.com – $13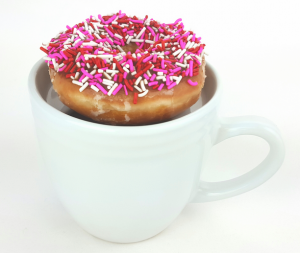 This unique mug keeps coffee and tea hotter for longer. Holds and warms donuts, cookies, muffins and other pasties, the smaller opening serves as a mustache guard and is also a great gift for left-handed drinkers!
Book of Wisdom for Fathers from the Greatest Coaches of All Time – www.barnesandnoble.com – $9
This gift book for dad collects more than 100 inspiring quotes from the greatest coaches of all time. After all, dads do what the best coaches do: they motivate, mentor, discipline, and love. Author and parenting expert Tom Limbert takes wisdom from John Madden, Vince Lombardi, Tommy Lasorda, Phil Jackson, and many more, and applies it to fatherhood. With a foreword by Steve Young and photos of famous coaches in action, dads will find a wealth of inspiration in these pages.
Grill Master Dad:
Kenyon City Grill – Indoor/Outdoor Flameless Grill – www.cookwithkenyon.com – $475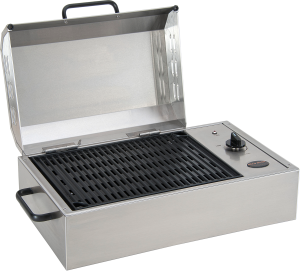 Kenyon's City Grill is a smokeless and flameless countertop grill that has transformed traditional grilling. Featuring marine grade stainless steel, the grill heats up to 600 degrees in just seven minutes and has a cooking area of 155 sq. inches. The product is great for grill lovers because of its safe use indoors and outdoors, and the best part about it is, dad can use it year round for parties, tailgates and any type of entertaining!
Grill Alert Bluetooth Meat Thermometer – www.brookstone.com – $69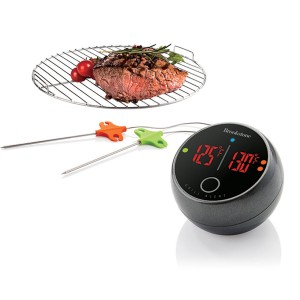 Lets you mingle with guests without burning the burgers. App-controlled thermometer sends current and target temperatures to your Bluetooth® 4.0 or Bluetooth® Smart Ready device up to 150 feet away. Knows ideal cooking temps for chicken, turkey and fish, and lets you select desired doneness (rare, medium, etc.) for steak, hamburger, veal, pork and lamb
Mancave Essentials for Dad:
Spice Lab – Tequilla Shooters Salt Set – www.spicelab.com – $37.95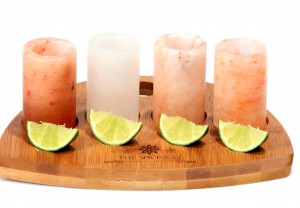 Carved from the finest quality, food grade Himalayan pink salt, these three inch shot glasses hold 1.5 ounces. Salt is a long-lasting, naturally anti-bacterial mineral so these glasses require just a little care to become a favorite party starter for years to come. Simply wipe dry between each use.
Fizzics Beer System – www.brookstone.com – $169.99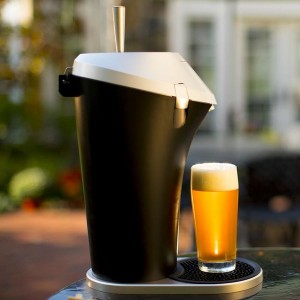 For Dads who like beer, particularly craft-style beer. Fizzics uses soundwaves and pressure to transform any bottle or can of beer giving it that enhanced taste, richer aroma, soft mouth-feel, and foamier head that you get at a pub. Plus it's cordless so you can use it in any room, camping or at tailgate parties
Rabbit Freezable Beer Glasses – www.rabbit.com – $35 set of 2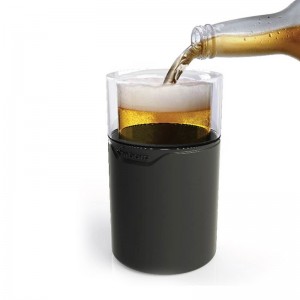 Instantly chills beer and keeps it cold with double walled borosilicate glass walls that are filled with food-safe chilling liquid. The silicone base protects hands and tables from moisture and the glasses hold a cool 12 ounces.
Recommended