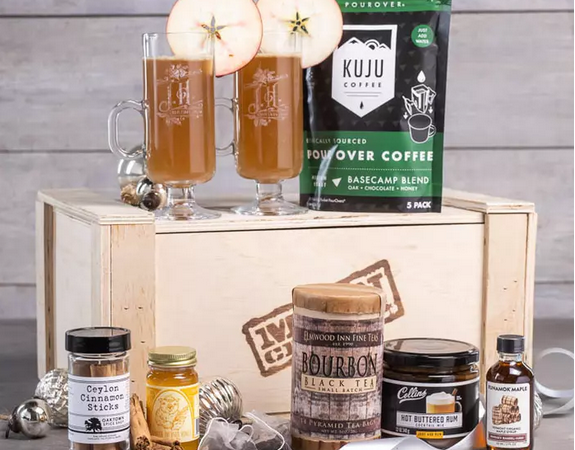 Holiday 101 – Ideas for Gifting, Baking and Home
The holidays are always a hectic time of the year so here are some Holiday 101 ideas for gifting, baking and taking care of our families at home this season.
Some items featured in this post may be sponsored or include affilitate links but all opinions are my own.
At Home for the Holidays
Olay Regenerist Ultra Rich Moisturizer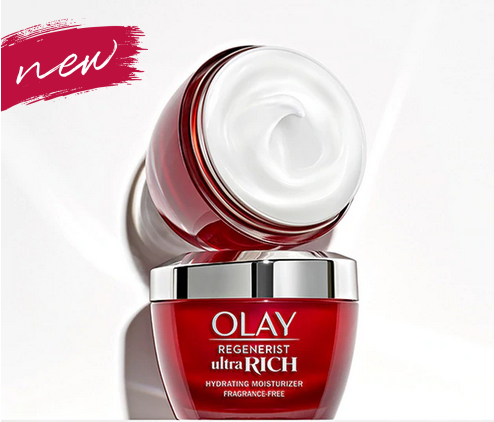 Olay Regenerist Ultra Rich Moisturizer is the latest addition to the Olay Regenerist collection, formulated with Moisture Lock Technology to provide long-lasting hydration with a rich, non-greasy feel. It also comes in a fragrance-free formula. 28% of women desire more moisture all day long without the heavy greasy tradeoff. Designed with this in mind, this moisturizer is formulated with a special shea butter blend to provide long-lasting moisturization in a rich and creamy texture. Key ingredients: Vitamin B3, Peptides, Glycerin and Hyaluronic Acid.
olay.com or local retailers, under $30
Olay Regenerist Collagen Peptide24 Face Moisturizer

Everyone knows holidays can cause stress, which causes your skin to be dry. And look, we all face stress. I mean, every face has faced stress! But we all deal with it. The new Olay Regenerist Collagen Peptide24 Face Moisturizer penetrates the skin's surface, delivering Collagen Peptide and Vitamin B3 to transform and visibly firm skin in just one day. Its proven to hydrate your skin better than $400 creams!
Also available in a serum, eye cream and cleanser, these products are a great deal right now — Buy One, Get One 50% off — at Walgreens stores and online at walgreens.com/Olay.
ButcherBox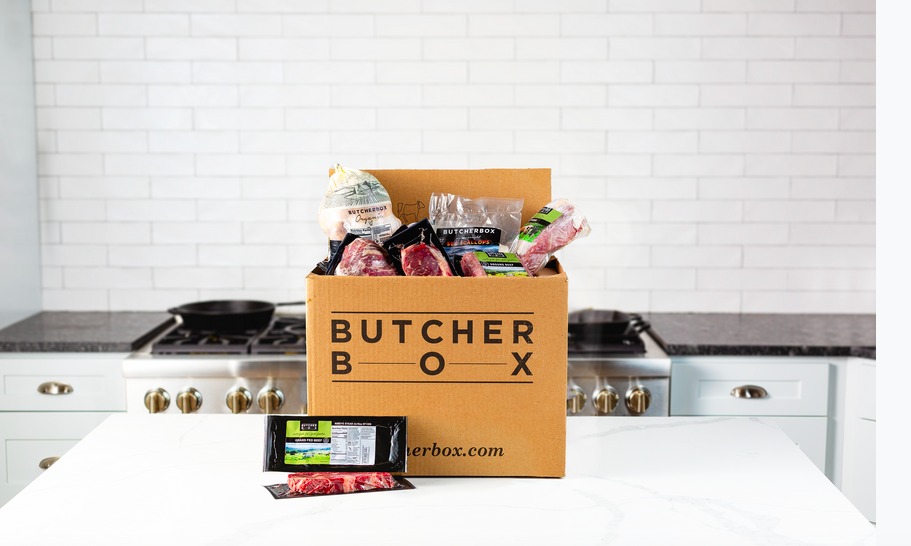 ButcherBox conveniently delivers high-quality, humanely raised meat and sustainably sourced seafood right to your door. With selection of more than 20 cuts, ButcherBox offers 100% grass-fed beef, free-range organic chicken, heritage breed pork and sustainably sourced seafood.
Not only is the company delivering the meat right to your door but offers amazing recipes as well as cooking tips and tricks. So, whether you're a novice in the kitchen or an experienced chef, there is tons of inspiration available for members when it comes to cooking – especially for those facing cooking fatigue and looking for ways to spruce up their meals. It's also a great option to send holiday dinner to the table if you aren't able to be with your loved ones this year.
www.butcherbox.com Subscriptions start at $129 and are set to your frequency preference (monthly, bi-monthly, etc.). One-time boxes are also available as gifts without the commitment of a subscription starting at $135.
Ketel One Botanical Vodka Spritz Cans or Cocktail Kit
Bubbly and bright craft canned cocktail that is blooming with real botanicals. It's the perfect drink to enjoy or serve this holiday season. The first of it's kind vodka spritz also has no carbs, added sugar, artificial flavors or sweeteners and is made with 100% non-GMO grain. It's also only 73 calories per serving and comes in three delicious flavors like Peach and Orange Blossom, Cucumber and Mint as well as Grapefruit and Rose.
Also available as a Holiday Spritz Kit from Ketel One Botanical. A perfect kit to gift or serve this holiday which includes everything from glassware to festive garnish. Additionally the kit doubles as a give back to women owned small businesses with a 25% donation of profits up to $15,000 to Ladies Who Launch, a non-profit that celebrates and empowers women entrepreneurs.
Cans: drizly.com or Local Liquor Stores, $14.99/4pack or $3.99/can | Cocktail Kit: Cocktail Courier, $64.99/ Makes six drinks
POPUP Wine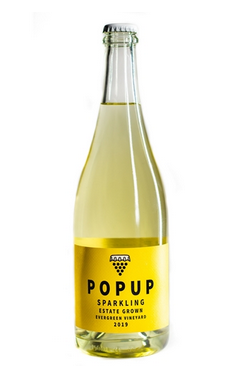 After a tough year, 2021 should be the year we celebrate lots of moments even mini-moments.  And, POPUP can turn any ordinary moment into a special occasion.  This is POPUP a delicious sparkling wine made by Charles Smith up in Walla Walla Washington. Tiny bubbles and flavors like Asian pear and golden plum make this the perfect wine to pair with everything from pasta to zoom calls. Easy to open – there is no fussing with a wire basket or popping an unruly cork. You simply pop open the retro white crown top.
winesofsubstance.com, $16.99 per bottle
Super Lucky Elephant Jasmine Rice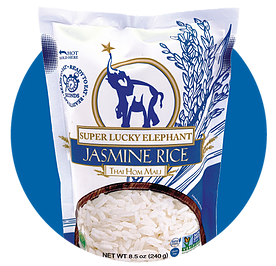 Healthy and easy-to-make sides for weekday meals or holiday celebrations when you are rushed are key to keeping your stress levels in check. Super Lucky Elephant Ready-to-Eat Jasmine Rice is ready in just 90 seconds for that quick solution or if you prefer to make it yourself, Super Lucky Elephant Dry Thai Hom Mali Jasmine Rice is a perfect pick for a fluffy rice to use in a main dish or as a side. Also gluten-free so perfect for families trying to work around gluten allergies.
superluckyelephantrice.com, $2.99-$6.50
Bubbies Mochi Ice Cream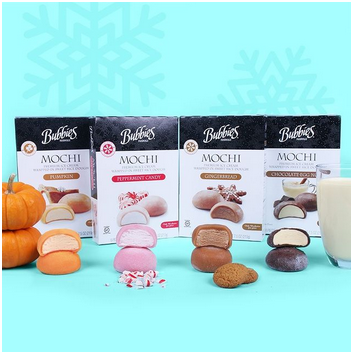 A little treat for the holidays to share as a family, Bubbies has been an iconic Hawaiian brand best known for its premium Mochi Ice Cream in fun flavors like chocolate eggnog, gingerbread, peppermint candy, pumpkin, chocolate espresso or green tea. You can find them at Whole Foods locally.
Tide Hygienic Clean Heavy Duty 10x Liquid Laundry Detergent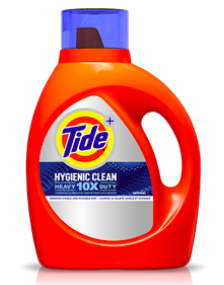 We are all looking for ways to stay healthier this year and kill germs. Tide Hygienic Clean Heavy Duty and Tide Power PODS Hygienic Clean Heavy Duty are powered with a deeper cleaning technology to effectively remove both visible and invisible dirt and body soils. A great option to add to our personal care routine for our families and deep clean our homes.
Target, Walmart, Amazon, $11.99
Gifting
Personalized M&Ms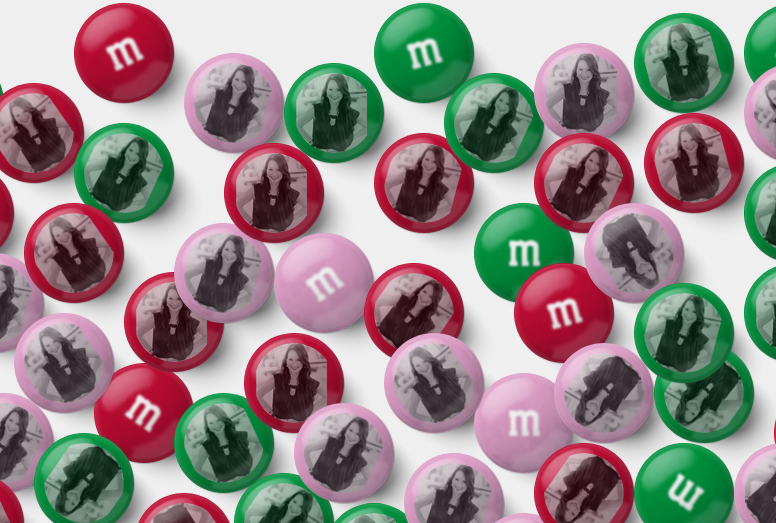 Whether you need a Christmas gift for your office party, secret santa or to put under the tree for a loved one, Christmas gift ideas don't get any sweeter than this one. A full 10 oz bag of everyone's favorite chocolate candy, but it's not filled with your ordinary M&M'S. Each one can be personalized with your own message, clip-art and photo, sending Christmas wishes that are better than any greeting card.
www.mms.com, $29.99 10oz Bag
Ferrero Rocher Chocolate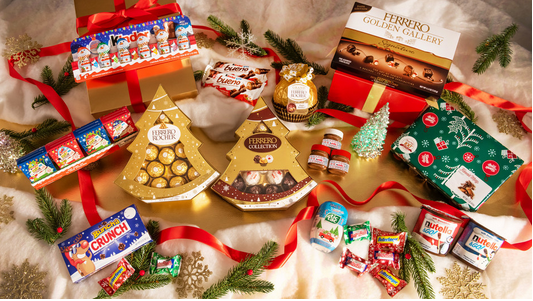 Chocolate is always a perfect gift to share for the holidays and Ferrero Rocher is one of my very favorites. (I can sit and eat a whole box on my own) Here are two amazing options to choose from: The Ferrero Rocher 24 piece Holiday Glamond Gift Box , featuring Ferrero Rocher fine hazelnut chocolates and the Ferrero Golden Gallery Signature chocolates featuring a premium assortment of finely designed chocolates like soft buttery caramel, piedmont hazelnutes and arabica coffee beans, each with praline and designed to inspire sharing. Or, some other holiday inspired options like the Tic Tac Candy Cane and Kinder Joy Holiday Multipack.
Wisconsin Cheese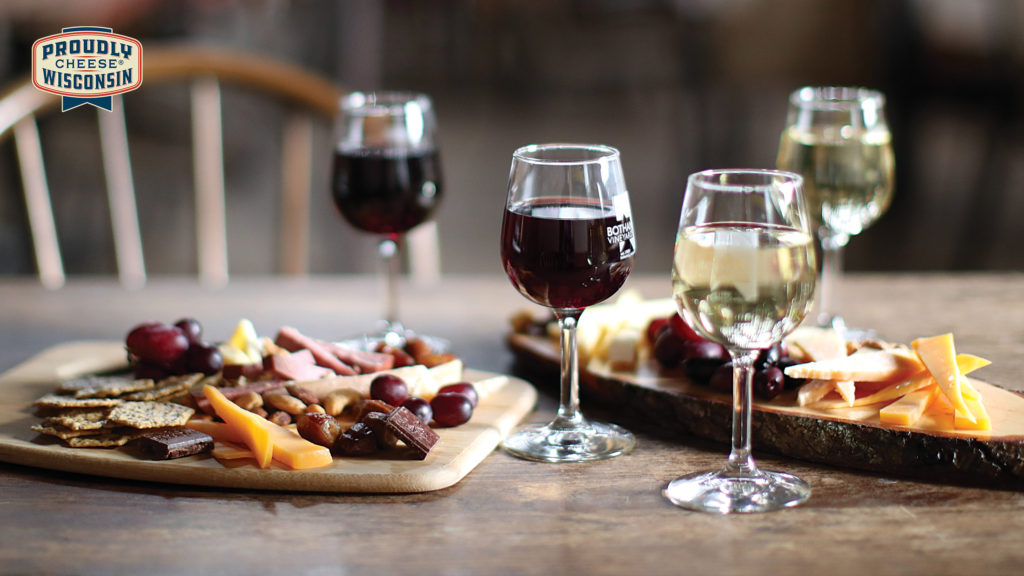 Wisconsin cheese wins more awards than anywhere in the world and makes the perfect gift for foodies or as a centerpiece of your holiday spread. You can find great gift basket options on www.wisconsincheese.com or individual selections at your local grocery store. Just look for the proudly Wisconsin badge.
ManCrates Cozy Winter Cocktail Crate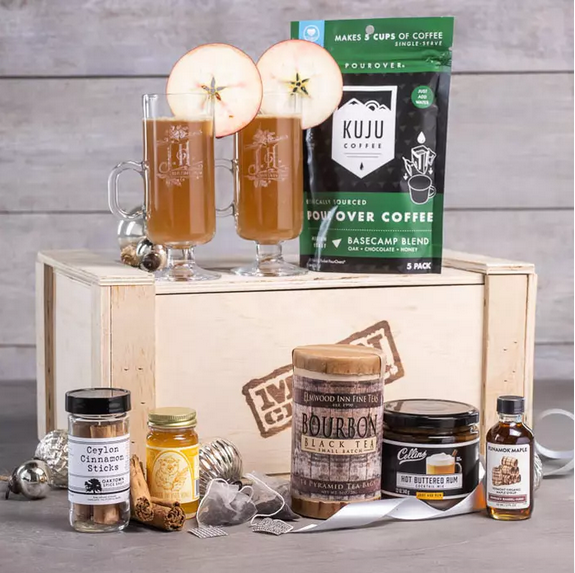 ManCrates is the ultimate online gifting destination for every man in your life, providing unique, high quality, useful gifts that come with an equally as fun opening experience. Variety is the spice of life. That's why we suggest mixing in some hot drinks with his cold weather. We also recommend adding actual spice mixes to his next holiday cocktail. Because spice is the spice of spices.
www.mancrates.com, $99.99
Victorinox Swiss Army's Field Force Titanium Limited Edition Watch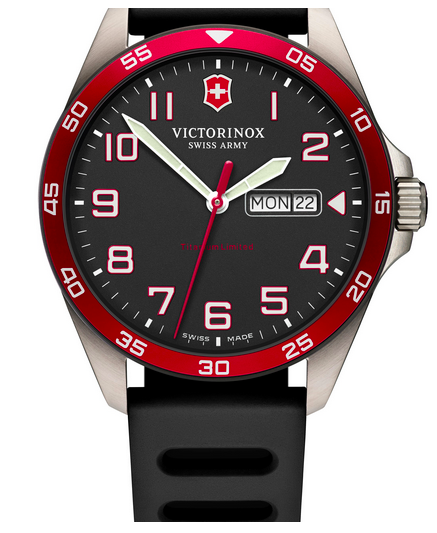 Some watches are meant to be kept in cases, but not the FieldForce Titanium LE. The first of the famed FieldForce lineage to harness titanium's featherweight strength, this faultless fusion of elegance and sportiness is meant to collect dirt, not dust making it the perfect memorable gift for the holiday.
Macys.com, $495
Baylis & Harding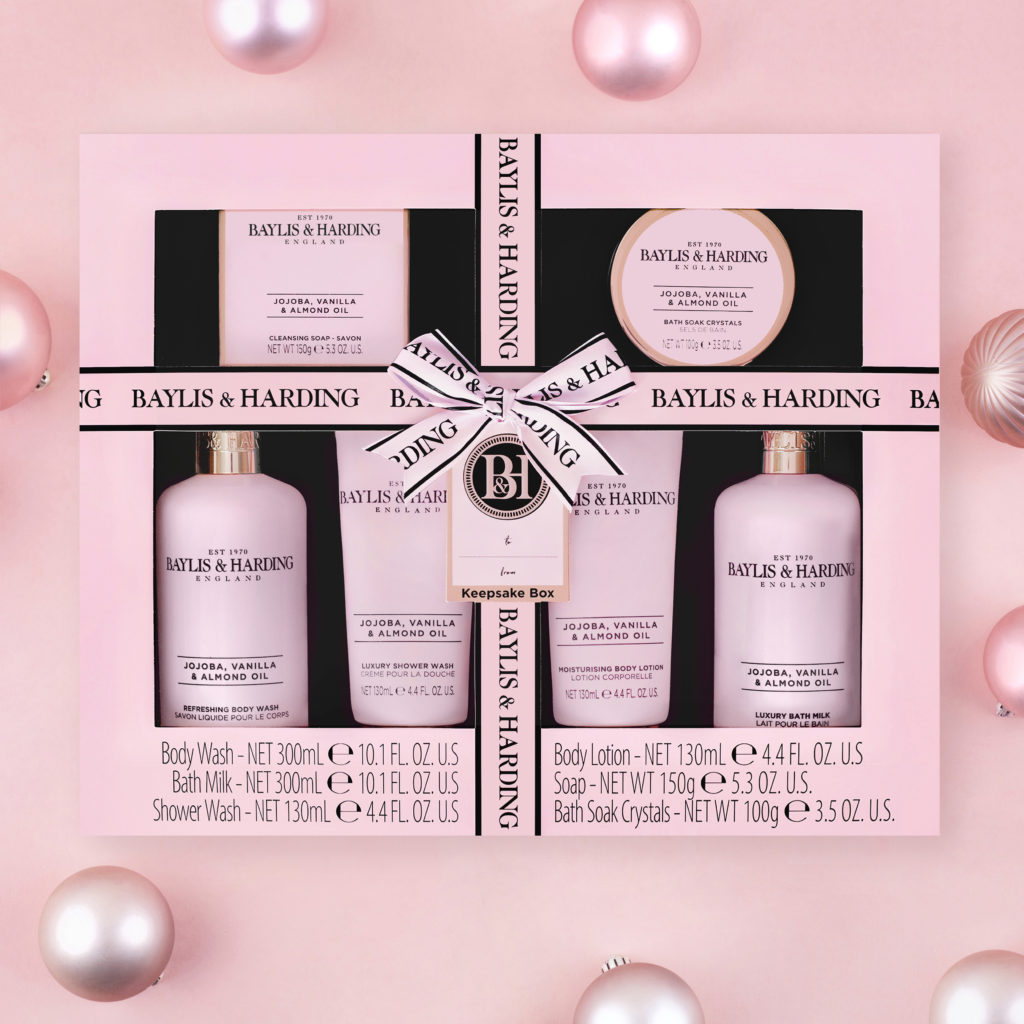 Looking for affordable but luxe holiday bath and body gift sets for the family and friends on your list this year? I have the perfect solution for you: Baylis & Harding has 24 holiday bath & body gift sets for all of your family and friends (male & female gifting) priced at just $4.98-$24.98 each. Sold exclusively at Walmart in-store and online, they feature top-selling fragrances and products enclosed in beautifully detailed packaging with luxe accents like bows, crystals and foiling. Many of the gifts also include bonus add-on's like super soft, faux fur slippers or cozy, plush socks and matching toiletry bag.
Walmart online or in-store, $4.98 – $24.98
iRobot Root Coding Robot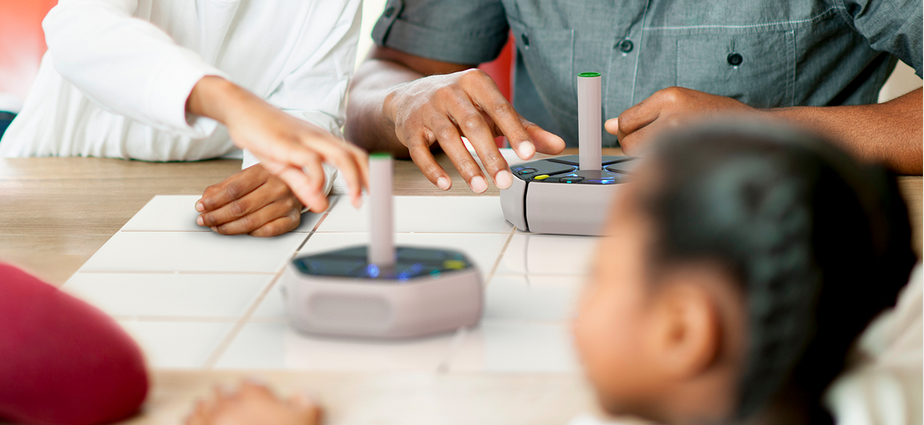 Coding is a critical 21st century skill, yet still not accessible to kids; the iRobot(R) Root(R) Coding Robot makes learning to code fun and rewarding through creative play. Root(R) grows with a user's development through three levels of coding language, from simple graphical blocks for pre-readers to full text coding for blooming tech lovers, so it's great for kids of any age or skill. It engages kids of all interests through movement, art, music, building and games making learning to code a part of their natural play.
iRobot.com, $199.99
Chewy.com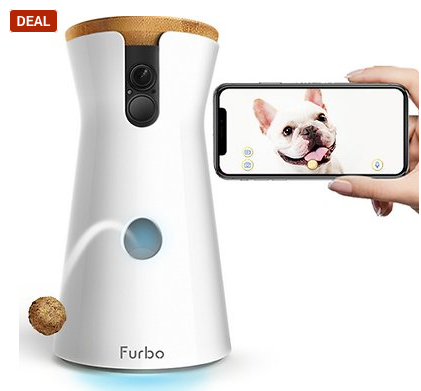 For the pets or pet lovers on your list this year, Chewy.com is the perfect online solution to shop this year. You can find anything from tech like the Furbo treat dispenser to stay connected to your pet when you aren't home to a DNA Kit or GPS Tracker to know more about your pet or affordable pet themed stockings and stocking stuffers for them to enjoy this holiday.
Bug Bite Thing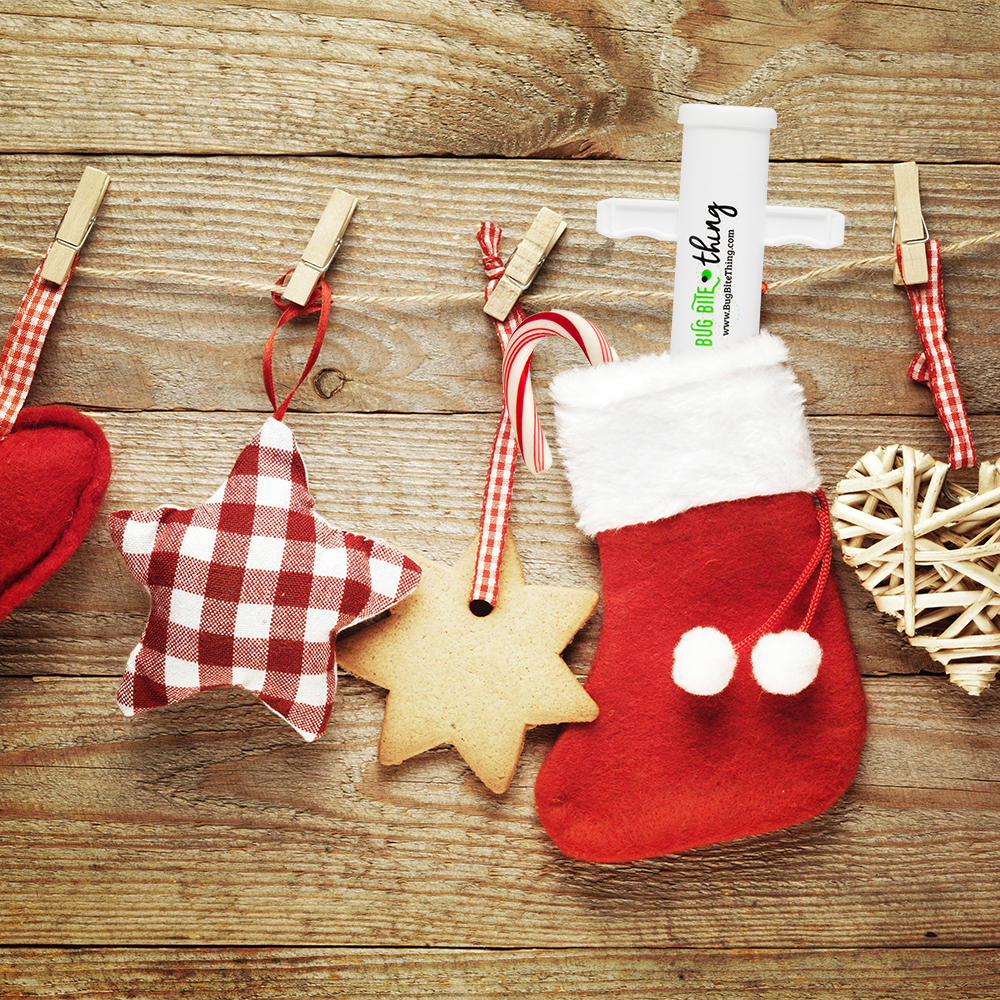 Bug Bite Thing is Amazon's #1 seller for insect bite relief. It is reusable, chemical-free and suitable for all ages. Perfect size to take in your purse or glove compartment while you are out and great as a fun holiday stocking stuffer for your adventurous family or friends!
bugbitething.com, $9.95
The Original Calming Donut from Best Friends by Sheri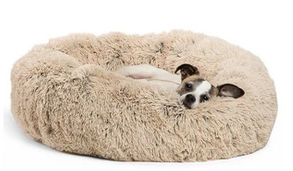 We can't forget our furry family members this holiday season and The Original Calming Donut Dog Bed from Best Friends by Sheri provides your pet with a raised rim to create a sense of security and provides head and neck support, while the super-soft AirLOFT fibers in the filling offers joint and muscle pain relief. Its cozy, flexible and finished with vegan shag fur and paired iwth deep crevices that will allow your pet to have full, restful sleep for improved behavoir and better health. Free from toxic materials or dyes and is machine washable and dryer safe.
bestfriendsbysheri.com, $34.95-$139.95 + free shipping. Cost varies by size.
Healthy Holiday Dessert
BioChem Protein Powder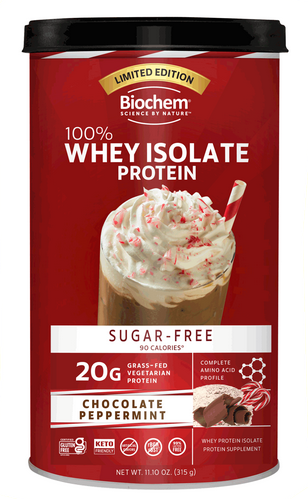 The holidays are filled with delicious desserts but also a lot of empty calories packed with sugar. Biochem's Chocolate Peppermint 100% Whey Isolate Protein is a brand new, sugar-free option to add to your holiday recipes so you can indulge knowing your are still getting some core nutrients to support your body and immune health. Here is a fun holiday-inspired dessert from Executive Patry Chef at BOKA Restaurant Group in Chicago, Meg Galus. biochemprotein.com or Amazon, $26.99
Holiday Recipe:
Peppermint Twist Dark Chocolate Pudding
Pastry Chef Meg Galus
Yield: 3-4 servings
Ingredients:
2 1/3 cups oat milk (can sub soy, nut, plant, or dairy milk – I don't recommend coconut because of strong flavor)
1 teaspoon pure vanilla extract
1T honey, maple syrup, or agave nectar
¼ cup organic coconut sugar
4 Tablespoons cornstarch
1/3 cup + 1T Biochem Chocolate Peppermint Protein Powder
1 Tablespoon unsweetened cocoa powder
Pinch kosher salt
¼ cup blended silken tofu or Greek yogurt
To garnish:
Greek yogurt
Dark chocolate or unsweetened chocolate shavings
Cocoa nibs
Sprinkles
Method:
Combine the oat milk, vanilla, and honey.
Add a small amount of the milk to the cornstarch to make a slurry – set aside
Whisk together the coconut sugar starch, salt, and cocoa powder
Add the above dry ingredients into the milk, whisking to combine
Heat until steaming
Add the cornstarch/milk slurry
Bring the mixture to a boil and, whisking constantly, keep at a boil for 3-5 minutes, until thickened
Remove from heat
Whisk in the tofu or Greek yogurt and protein powder (*if using the tofu, blend in a food processor or blender until smooth before adding)
Pour into a shallow baking dish and cover with plastic wrap touching the surface
Put in the fridge for several hours or overnight to chill completely
To serve:
Portion into individual dishes (To make extra smooth, whisk gently before portioning into serving bowls)
Top with a dollop of Greek yogurt
Add dark chocolate shavings, cocoa nibs, and sprinkles
Serve & enjoy!
Recommended