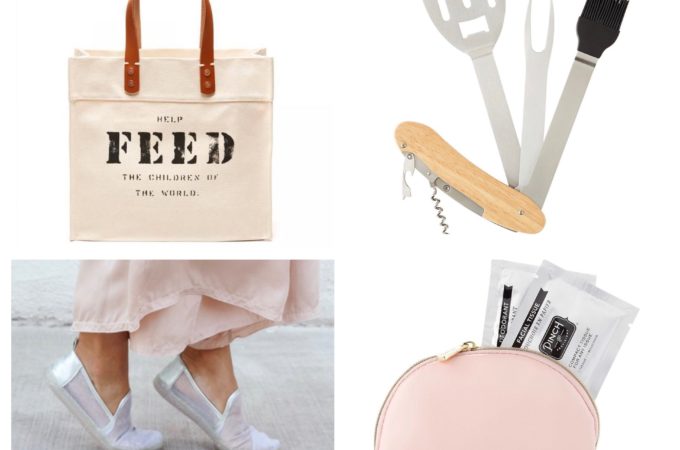 Gift Guide: Last Minute Holiday Gift Ideas 2018
Still on the hunt for the perfect last minute holiday gift ideas but running out of inspiration? Don't worry, here are some of my top gift guide finds to help you surprise them this year!
Stocking Stuffers: Holiday Gift Ideas
Youngever Reusable Stainless Steel Cocktail Straws Set of 12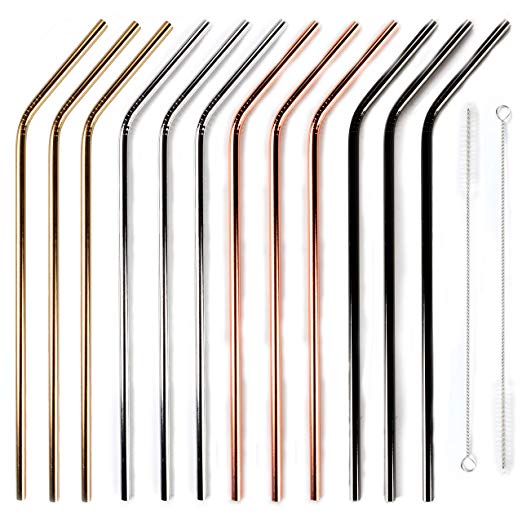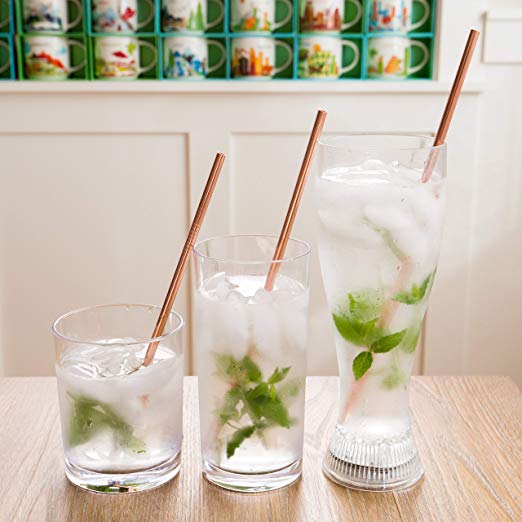 With the call for the reduction in plastic straws and so many companies committing to no longer using them, this chic, multi-color set of (12) stainless steel straws in silver, gold, rose gold and black is the perfect stocking stuffer to use daily or if the person on your list loves to entertain and make stylish cocktails! Super affordable and dishwasher safe. Only for $11.95 Straight Straws / $12.95 Bent Straws and you can click order them on amazon.
12 Reusable Stainless Steel Straws, 4 Colors Gold, Silver, Rose Gold & Black – 20 oz & 30 oz Tumblers Straws (Bent), $12.95

12 Reusable Stainless Steel Straws, 4 Colors Gold, Silver, Rose Gold & Black – 20 oz & 30 oz Tumblers Straws (Straight), $11.95

RapidX X5 Car Charger with 5 USB Ports for iPhone and Android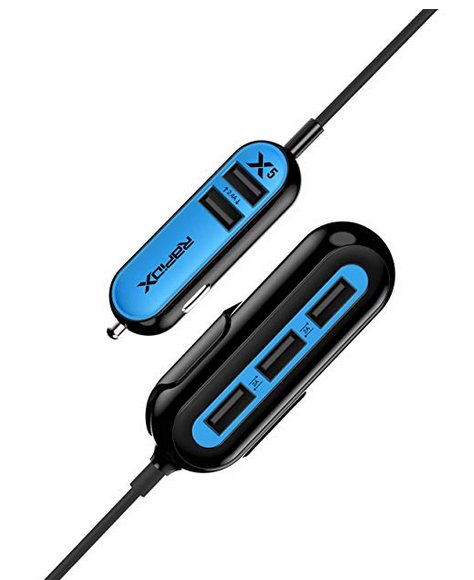 For the person always on-the-go, this RapidX X5 Car Charger has 5 USB ports so they can stay charged on multiple devices at the same time. It charges up to twice the speed of most chargers with up to 2.4 amps per port and works 12v-24v vehicle outlets and cigarette lighters. No more stress of trying to choose which device to charge first or fighting over the charging cord in the car!

RapidX X5 Car Charger with 5 USB Ports for iPhone and Android, $24.99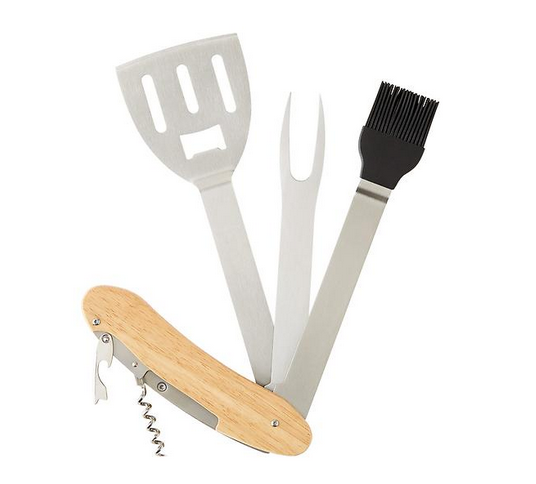 For the avid tailgater or hard to buy guy on your list, this compact grilling gadget is a great stocking stuffer idea. With five grilling gadgets packed into one handle, this is a convenient and space-saving barbecue tool set for home, camping or tailgating. Full-sized BBQ tools include a spatula, basting brush, barbecue fork, corkscrew and bottle opener. Simply slide from the handle for use, then fold up for easy transport. Simple to clean and dishwasher-safe, this is a unique gift for the occasional master of the grill.
BBQ Tool Kit Detachable Grill Gadget, $28.99

Pinch Blush Skinny Minimergency Kit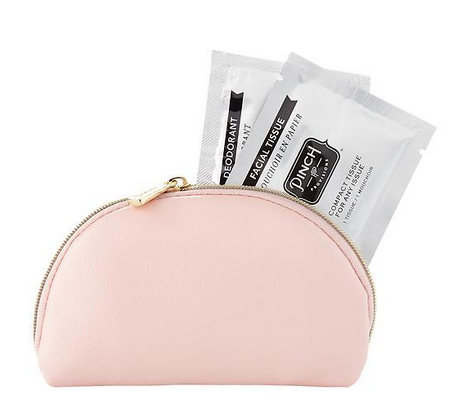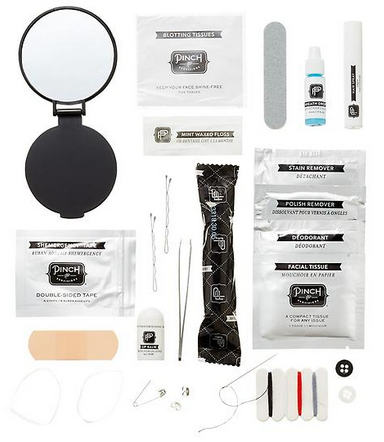 A stocking stuffer to help face nearly any crisis from chapped lips to torn hems. This Skinny minimergency Survival Kit comes with 20 essentials inside its cute zippered pouch: lip balm, double-sided tape, bandages, mirror, facial tissues, pain reliever, tweezers, breath freshener, emery board, dental floss, hair spray and bands, earring backs, stain remover and more… It's a cute and functional gift they can use year round.

Container Store, Sale: $14.99 (Reg: $21.99)

GloLens Selfie Light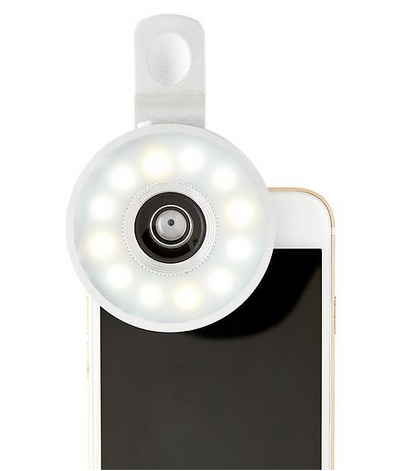 Have a selfie queen or social media maven on your list? This clip-on selfie light will turn their phone into a near-perfect camera for creating images always worth sharing. It's easy to use, just attach and align with the phone's lens and voila no more darkly lit selfies or grainy pics. Works with most any smartphone or tablet, and the included charging cable keeps everything powered up so their selfie game will be strong in 2019!
Glolens Selfie Light, Cellphone Light Ring Clip, $24.99

Socially Conscious: Holiday Gift Ideas

Bombas Socks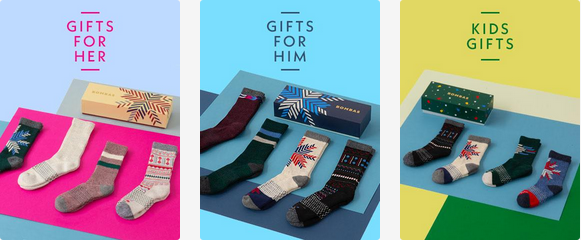 In the season of giving, I really wanted to include some gift ideas that paid it forward in good when you purchased something. Bombas Socks founders learned that the #1 most requested clothing item at homeless shelters was socks so they founded their company based on making a difference locally and donating a pair of socks to someone in need in USA with each pair purchased. One Pair Purchased = One Pair Donated. So, now if you buy a few cute pairs as stocking stuffers or a gift set, you'll be helping someone in need this holiday. I'd say that makes for one great gift, right?
Bombas Socks, $10 and up

FEED Projects Bags

Essentials Zip Pouch – $28 – Affordable Gift or Stocking Stuffer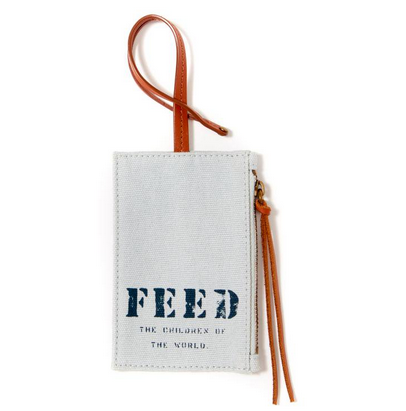 Market Tote – $78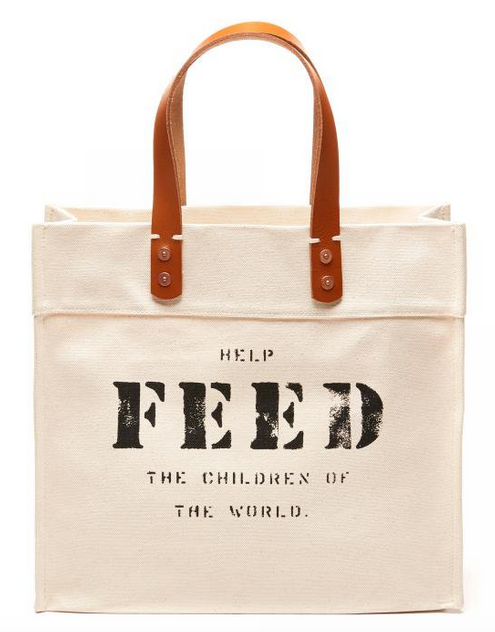 ElenorCrossbody Bag in Black Leather – $148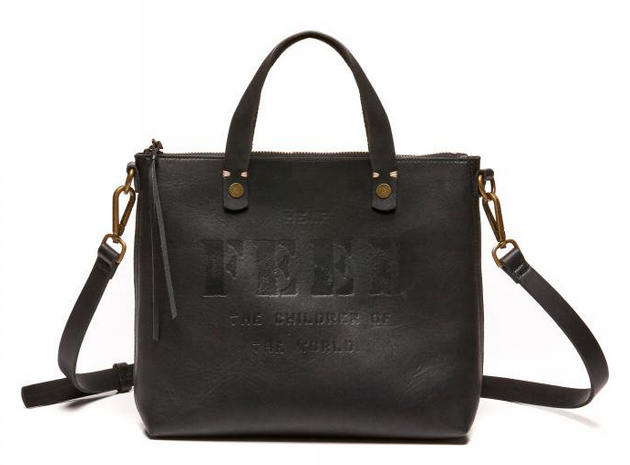 I am such a FEED Projects fan and some of my favorite weekend bags are from FEED. Started by Lauren Bush Lauren founded FEED in 2007 with the simple idea of creating products that would engage people in the fight against hunger in a tangible way. The goal is to provide food and school lunches to those suffering from food insecurity around the world because when a child is given a free, nutritious school lunch, it can break the cycle of poverty she was born into and empower her to change her own life. The bags are made from natural materials and every product has a number stamped on it that signifies the number of meals or micronutrient packets provided with its purchase. It's fashion with a cause and heart for the holidays.

FEED Projects, $28 and up

Disney X TOMS Silver Cinderella Glitter Mesh Women's Slip-ons and Tiny TOMS Mary Jane's – Special Edition
The holidays have always been a time for Christmas wishes and these adorable Disney x TOMS Silver Cinderella slippers bring the magic of childhood princess wishes to life no matter what age you are today. TOMS will then spread those fairy tale wishes to those in need by donating a new pair of shoes for each pair purchased so you'll be gifting two pairs for every one you buy. That's true Disney Magic in real life…

Women's Silver Cinderella Glitter Mesh Shoes by TOMS, Sale: $51.99 (Reg: $79)
Children's Silver Cinderella Glitter Mesh Tiny TOMS Mary Jane Shoes by Toms, Sale: $38.99 (Reg: $49)

Family Gifts: Holiday Gift Ideas
23and Me DNA Kit – Ancestry | Ancestry + Health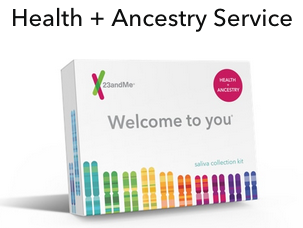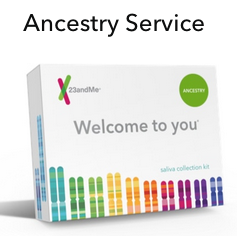 This is one of my favorite gifts for two reasons: first I think it's incredible to know your ancestry makeup and have a better understanding where you came from culturally but secondly, it's an amazing family bonding experience. My mom and I gave each other kits for Christmas a couple of years ago and have been working on tracing back our ancestors and building out our family tree ever since. It's something we have really enjoyed doing together as a family project.
The other reason I liked 23andMe is because they offer an expanded Health + Ancestry Kit option which also gives a bigger health picture based on a comprehensive understanding of your genetics with 90+ online reports on ancestry, traits and health. It helps inform how your genes play a role in your well-being and lifestyle choices. So, it's a great gift option to make a custom plan to be and stay healthy in 2019!

23andMe DNA Test – Health + Ancestry Personal Genetic Service – includes reports on Health, Wellness, Ancestry, Sale: $139 (Reg: $199)

23andMe DNA Test – Ancestry Personal Genetic Service – includes 150+ Ancestral Regions, DNA Relative Finder (Opt-in), Sale: $69 (Reg: $99)

Petcube Bites Wi-Fi Pet Camera & Treat Dispenser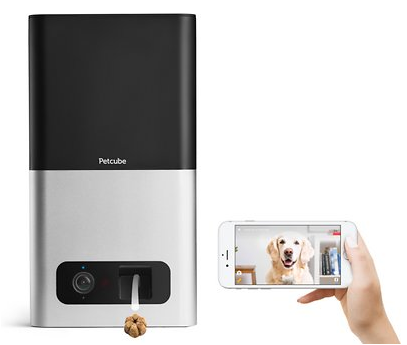 Pet lovers in your life? This is the gift for them! Petcube allows them to not only check in on their pets while they are away from home but to see and talk to them through the app on their phone and even fling them treats right from the at home device. Now those long work hours won't seem so lonely for pets or pet lovers can use it as the perfect stress break to play with their pet during the day.

Petcube Bites Pet Camera with Treat Dispenser: HD 1080p Video Monitor with 2-Way Audio, Night Vision, Sound and Motion Alerts. Designed for Dogs and Cats, $179

FlexSafe® Portable Travel Safe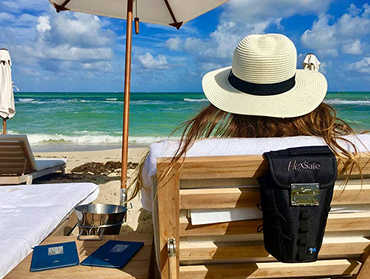 Have an active or outdoor family on your list? This FlexSafe Portable Travel Safe will allow them to lock up their valuables to a pool chair, stroller or fence at the park and enjoy their time without having to keep one eye on their bag or worrying someone will walk off with their valuables. It's small, light and made with ultra slash resistant material and RFID blocking so both valuables AND data are secure.  The lock is easy to use with their own combination. Now they can ditch the worry and just enjoy family fun!
FlexSafe: Portable Safe and Beach Chair Vault, Packable & Slash Resistant, 2018, Sale: $39 – Use Promo Code sharkd35 for a 35% discount (Reg $59)

FlexSafe: Portable Safe and Beach Chair Vault. Packable & Slash Resistant, NEW 2019 Version, $69.99
I'd love to know your favorites on the list or any favorite gift tips of your own! Please share with me in the comments below…
I wish you the most wonderful Holiday Season and am sending so much love to you and your families this year!
xoxo
J.

Recommended
2 Comments