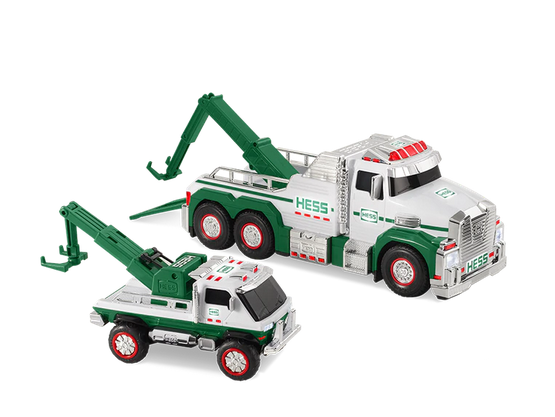 Hostess Gift Ideas and Home Entertaining Tips
Fall kicks off the start of many get togethers and can be a stressful time of hosting guests or attending gatherings and I'm often asked for tips on easy hostess gift ideas and home entertaining tips so here are a few favorites to take you through the season!
Kids Hostess: Hess Toy Truck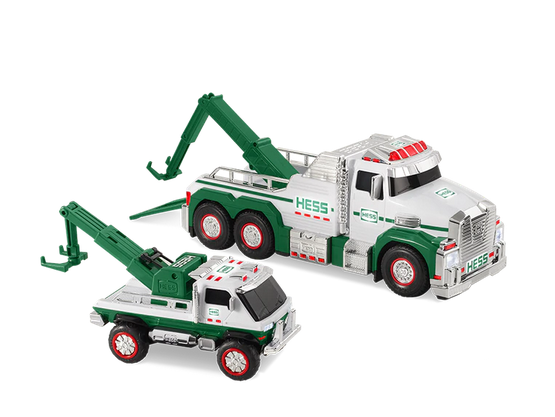 If there will be kids at the party a great hostess gift is one that can help keep the kids occupied during the party. Bringing a new toy that kids can open and play with is always an instant hit!
For over 55 years, Hess has released a brand new toy truck model just for the holidays, and it remains one of the bestselling toys every year. This year's release is an exciting addition to the collection that has never been done before – it's the 2019 Hess Tow Truck Rescue Team featuring not just one, but TWO tow trucks!
The Tow Truck Duo is the first-of-its kind and features two toy trucks, including a flatbed carrier that transforms into a heavy-duty tow truck, alongside its speedy rescue towing teammate. Available at HessToyTruck.com for $35.99, the must-have set boasts 4 realistic sound effects, 66 impressive LED lights, and pre-installed batteries and should keep the kids occupied and happy for hours.
www.HessToyTruck.com, $35.99
Thoughtful Hostess: Home Decorators Collection Sheet Set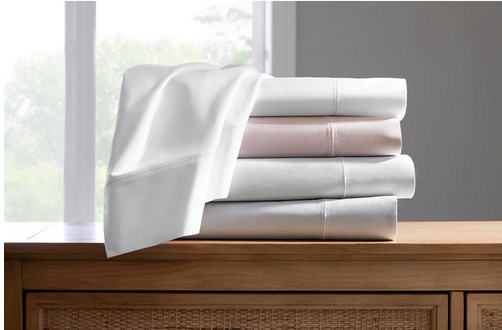 An easy and thoughtful hostess gift during the busy holiday season where many will be hosting guests overnight is gifting a new sheet set in a neutral color like ballet beige. A practical and thoughtful gift they can use for years to come and will help alleviate the stress of the host or hostess in creating a welcoming room for their overnight guests.
Try Home Decorators Collection 600 Thread Count Supima Cotton Sateen 4-Piece Queen Sheet Set. This lux set is made of long staple cotton and is soft, elegant and includes a GripOn fitted sheet to prevent shifting and can be easily ordered online at www.homedepot.com, $74.97.
Also a perfect place to maximize your shopping, entertaining and decorating needs to find gifts for everyone on your list this year!
Hostess Help: Holland Valley Coffee
Another helpful hostess gift is gifting a selection of craft coffees that your host can brew that evening or have on hand for future gatherings. *Pro Tip: gift an extra-caffinated roast for them to have on hand for that very early holiday morning of opening presents!
One of my new favorites is Holland Valley Coffee, which is a new craft batch roaster out of Atlanta, GA, They travel the world to find the richest soil and rarest beans to create unique blends and extra-caffeinated roasts. All their coffee is 100% organic and free trade.
Holland Valley Coffee's Colombian Supremo is their classic artisan roast. World-renowned for its distinctive, full-bodied taste with a caramel sweetness and nutty undertones, drinkers appreciate its bright acidity.
For coffee connoisseurs who want that extra kick in the morning, Holland Valley Coffee offers Solar Coffee. This roast is made from a special blend of beans with a naturally higher caffeine content, giving you extra clarity and focus to help you through the rush of the holidays.
Amazon or www.hollandvalleycoffee.com, $14.99
Hostess Help: Monk Fruit In the Raw Keto Packets at Publix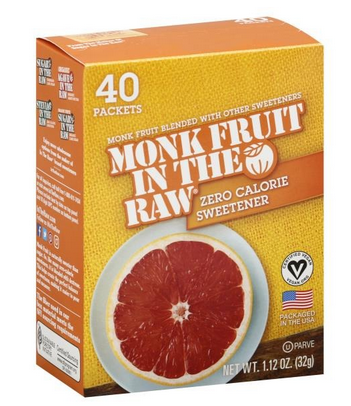 Pair a package of Monk Fruit In The Raw® Keto Packets with your coffee for a helpful hostess gift or have it on hand while hosting events for any of your guests that are following a Keto lifestyle.
Monk Fruit In The Raw Keto Packets are a zero-calorie, zero-carbohydrate sweetener and ideal for those looking for low glycemic sugar substitutes.
One packet of Monk Fruit In The Raw packs the sweetness of about two teaspoons of sugar when added to coffee, beverages, cocktails, smoothies or packet-friendly recipes. It's also kosher, vegan and Non-GMO project verified.
Publix: 40-count packets, $3.49
Homemade Hostess Gifts: Upfield Country Crock Plant Butter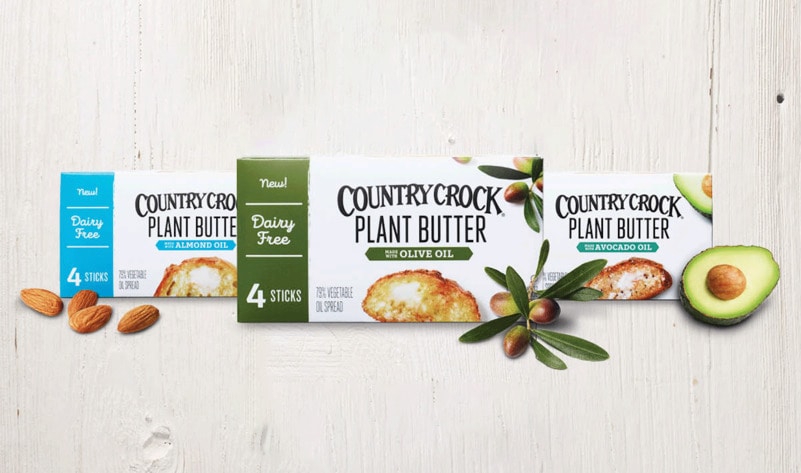 If your family is anything like mine, you probably have to manage food intolerances and who can eat gluten, who is dairy-free. It's overwhelming so I was thrilled when I found Upfield's New Country Crock Plant Butters.
They are made without dairy and are also gluten-free, vegan and kosher. You can use them to bake in place of dairy butter so all your homemade hostess gifts can be enjoyed by nearly everyone!
Give the almond butter a try for your homemade hostess gift baking or the olive oil butter for your pasta or vegetables. It's a dream come true for entertaining or any of your homemade hostess treats…
Publix or www.countrycrock.com Package 16oz sticks, $3.49 / 10 oz tubs, $2.49
DIY Hostess Plates: Personalized Holiday or Hostess Plates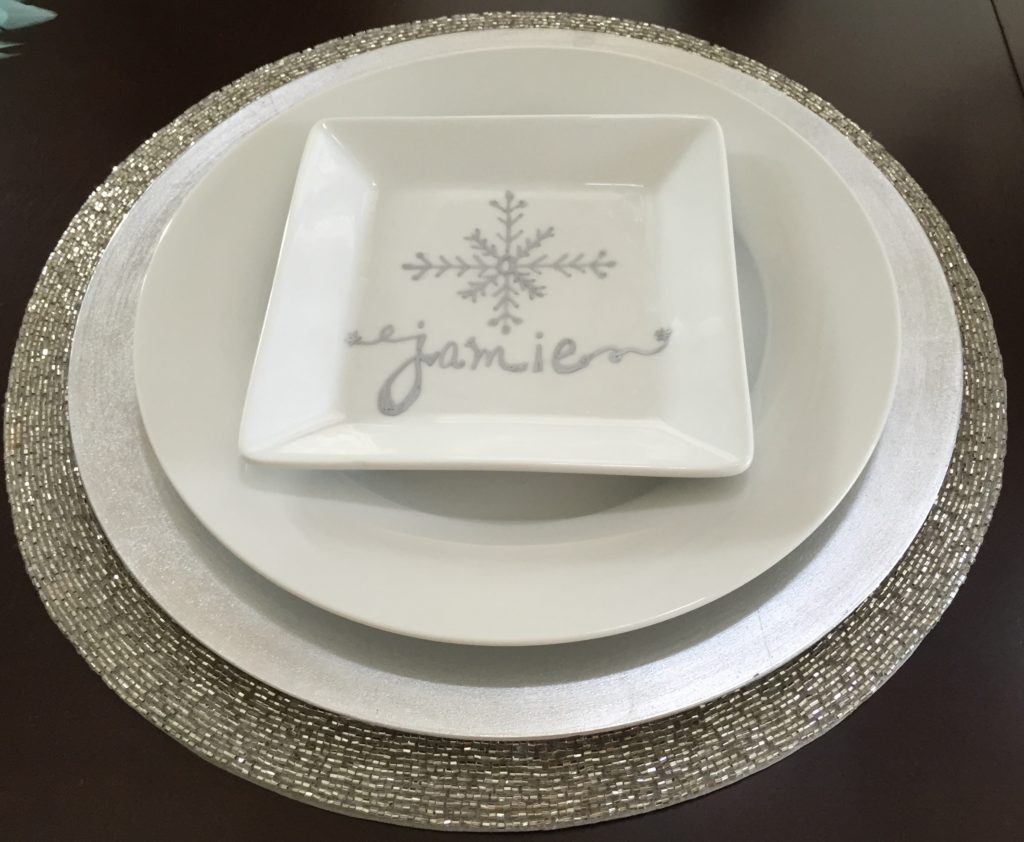 DIY Tips and How-to for an Easy Homemade Hostess Gift:
Draw a design such as the word "Thankful" or a large decorative snowflake or a variety of small snowflakes on the main center of the white plate.
I used a pencil to lightly sketch the design freehand onto the plates before using the markers. You can also print and cut out the letters if you want to make a stencil.
I used a metallic copper or silver sharpie marker to create the look and then let them dry. *Tip: Don't worry if you make a mistake. Use a q-tip and some nailpolish remover to simply clean up your lines or wipe it off and start over – no worries at all!
Once dry, bake them in the oven at 350* for 20 minutes then let them cool in the oven to set. Once cooled, run the plates through the dishwasher and then you'll have a designer plate to use for your cookies that the host or hostess can use later as a serving dish.
*Quick Tip: Plate cookies and wrap with gifting cellophane, tie with a festive ribbon and nametag as a personalized gift for a host or even an easy office gift!
Recommended