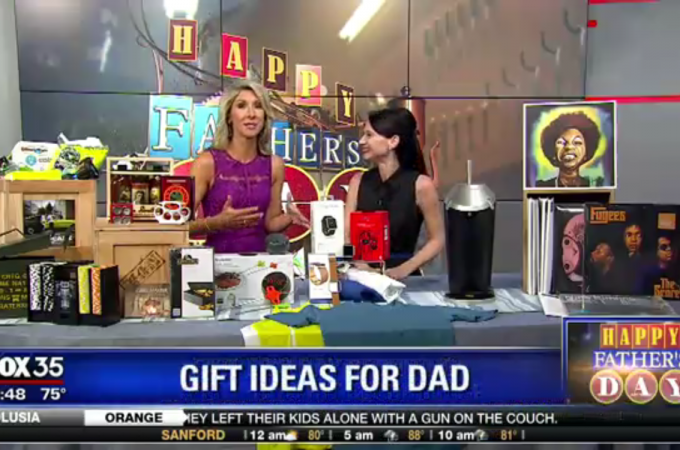 Last Minute Father's Day Gifts!
Need some help to find the perfect last minute Father's Day gifts? Don't worry, here are some of my favorite finds that Dad will love this year!
Mancave Essentials for Dad:
Mancrates Ammo Can Poker Set – www.mancrates.com – $99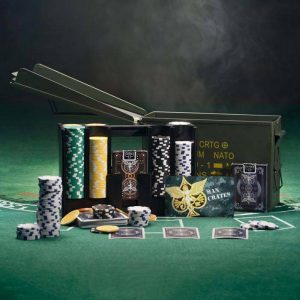 Includes: 2 decks of custom playing cards, 300 casino-weight composite chips, an exclusive poker chip insert in an authentic NATO spec ammo case that is air-tight, waterproof and virtually indestructible.
Outdoor + Grill Master Dad:
Auto Care Mancrate – www.mancrates.com – $99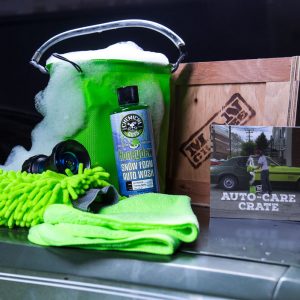 Includes: Fire hose car wash nozzle, collapsible water bucket, auto wash cleanser, chenille wash mittt, professional grade microfiber towels.
Grill Master Mancrate – www.mancrates.com – $99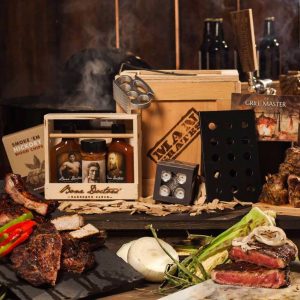 Includes: Brass-knuckle meat tenderizer, cast iron smoker box, set of 4 steak thermometers, dried hickory wood chips and zesty downpour of double sauce and spice blend
Brookstone Grill Alert – http://www.brookstone.com/pd/grill-alert-bluetooth-connected-thermometer/919441p.html – $69.99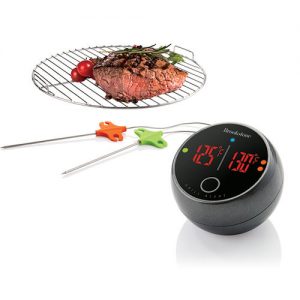 App-controlled thermometer sends current and target temperatures to your Bluetooth® 4.0 or Bluetooth® Smart Ready device up to 150 feet away. Knows ideal cooking temps for proteins. Alerts you via voice alert, vibration or sounds. Includes 2 probes so you can track two entrées at once
Sporty Dad:
Fitbit Blaze – www.fitbit.com/blaze – $149.99 (orig $199)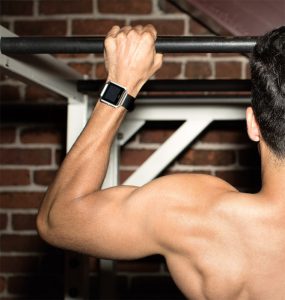 Versatile Timepiece with PurePulse® continuous heart rate, multi-sport modes and SmartTrack™ automatic exercise recognition. From Fitness to Fashion, Fitbit Blaze has a variety of stylish band options that can easily be swapped out for every occasion. Smart notifications: With call, text, and calendar notifications and push notifications from apps like Gmail, Facebook and more, dads can stay in touch for the most urgent matters in life, while focusing on their health and fitness goals.
Under Armour Sport Wireless Heart Rate Headphones – http://www.jbl.com/UAJBLHRMB.html – $149.99 (orig $199)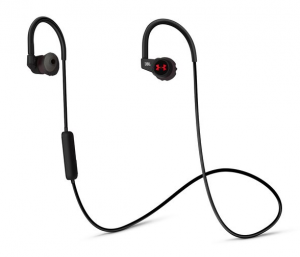 Provides an instant heart rate reading measured directly from the ear at the touch of a button, while listening to JBL's signature sound. The headphones are built for durability and to withstand sweat and water while featuring JBL's Twistlock and Flexsoft technology to ensure a comfortable fit that won't fall out. The headphones have a built-in connection to UA record, Under Armour's definitive health and fitness platform.
Tommie Copper Men's Core Compression Shirt – www.tommiecopper.com – $39.50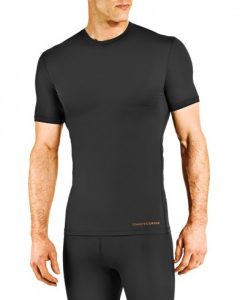 Comfortable compression apparel designed for every day wear, providing muscle recovery, support, improved circulation, and helping to reduce pain and swelling – it's wearable wellness.  They use patent-pending Copper Znergy®, a technology that eliminates odor causing microbes on the fabric and provides UPF 50+ protection from the sun's harmful rays.
Beer-Loving Dad:
Fizzics Beer System – http://www.brookstone.com/pd/the-fizzics-beer-system/304106.html – $169.99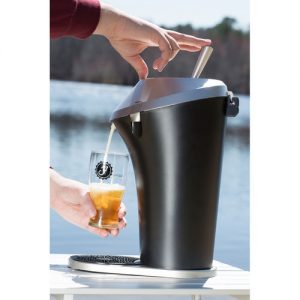 Fresh-from-the-tap taste from any can or bottle. Compatible with any size can or bottle, up to a 64 oz. growler. Simple to use: just put your beer into the unit, place the tube into the beer, close the lid, then pull the tap handle to pour and push it to create the perfect foam head. Works with just about any style of carbonated beer, including IPAs, Pilsners, Lagers, Stouts, and more. Powered by 4 AA batteries. Portable design means you can take your expertly poured drafts anywhere—it's perfect for tailgating and camping!
Music-Lover Dad:
Vinyl Me, Please Subscription – www.vinylmeplease.com – $25/month year subscription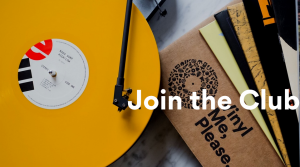 "Record of the Month" Each month, subscribers receive a curated record that VMP believes deserves to be heard. The albums are pressed on 
colorful specialty vinyl, and come with a custom art print and cocktail recipe. The monthly records 
span all genres and features artists/albums ranging from well-known artists to discover-worthy titles. 

Vacation Dad:
Carry-on Cocktail Kits – https://wandpdesign.com/collections/carryoncocktailkit – $24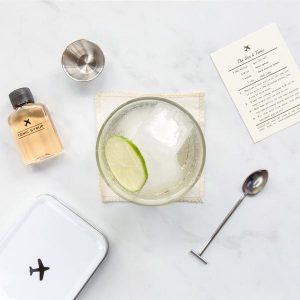 The Carry On Cocktail Kit includes everything you need to mix up two delicious cocktails at 30,000 feet. Whether you're in the mood for a proper Old Fashioned, the perfect Gin & Tonic or a spicy Moscow Mule, the Carry On Cocktail Kit is the ultimate traveler's companion.
 Happy Father's Day!

Recommended