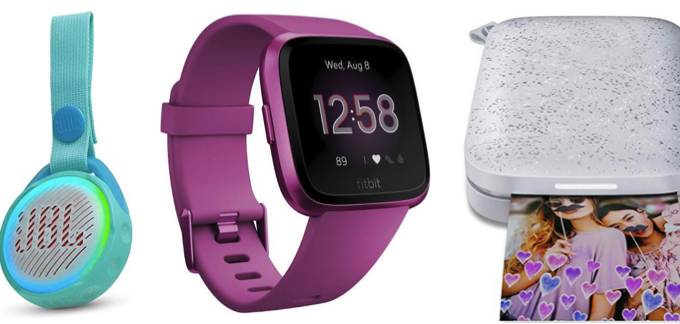 Last Minute Holiday Gift Ideas You Can Still Order Online
Still need holiday gifts and out of ideas? Don't worry, here are some Last Minute Holiday Gift Ideas you can still order online to help you surprise them this year!
Stocking Stuffers
Solar Power Bank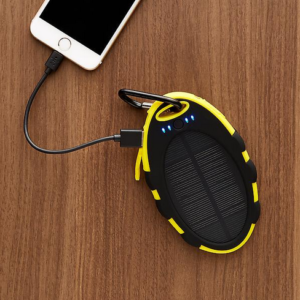 Whether you're at a cookout, on the lake or off the grid, this portable Solar Power Bank keeps your smartphones and small devices going. It charges easily via a USB cord or sunshine. Features two USB charging ports so you can connect your device and provide a charge for a friend, too.
www.containerstore.com, Sale $19.99
Octopus 2 Multi Cable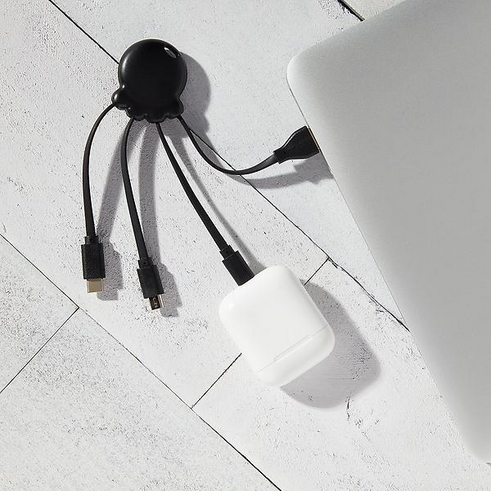 This compact multi-charging cable connects to USB, USB-C and micro-USB devices as well as iPhones with Lightning connectors. Flat, sleek and travel-friendly with a keychain hole, the Octopus 2 is perfect on the go.
www.containerstore.com, Sale $6.49
Music Lovers:
Karaoke Bluetooth Microphone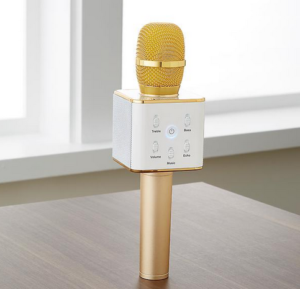 Connect, play and sing with our Karaoke Bluetooth Microphone, the wireless microphone and hi-fi speaker connects with your computer or smartphone. Make your song selection via Bluetooth streaming, add echo, adjust treble and bass, turn up the volume or hit record. Compatible with Android and Apple
www.containerstore.com, $39.99
JBL Pulse 4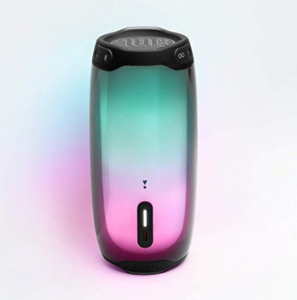 Kick start your party with JBL Signature Sound in every direction and a dazzling 360 degrees LED light show. The bold, IPX7 waterproof design shines bright and will keep the tunes flowing for up to 12 hours on a single charge. Tap the JBL Connect App to change the sound-responsive colors and patterns. Colors: Black and White
JBL , $249.95
JBL JR POP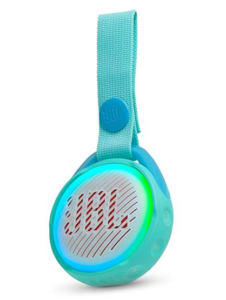 Kid-proof durability. Epic sound. With five hours of playtime, a waterproof design and JBL Signature Sound, the JR POP will have kids rocking out to their favorite "parent-approved" playlists. Made just for kids – small enough to fit in their hands with a built-in strap for on-the-go listening. The JR POP comes in a variety of vibrant, two-tone color combinations that kids can customize with included sticker sets. and has a multi-color lighting mode that illuminates when playing. Colors: Aqua Teal, Iris Purple, Rose Pink, Spider Red, Cool Blue, Froggy Green
JBL , Sale $29.95
Tech Lovers:
Fitbit Versa Lite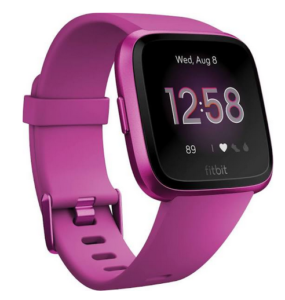 Fitbit Versa Lite is an all-day health and fitness companion that lasts long and uses personalized insights, music and more to help reach your goals. Featuring a Heart Rate Monitor, Pedometer, On-Screen Workouts, Popular Apps, Multiday Battery, Sleep Tracker, Water Resistant Swimproof, Bluetooth and Wireless Syncing, GPS.
Fitbit, $99
Protective Covers for Versa Lite – 3 Pack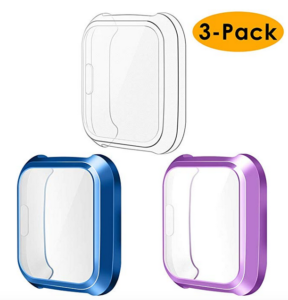 Amazon, $8.97
Fitbit Versa Compatible Charging Stand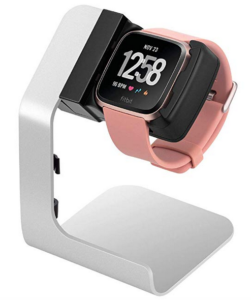 Amazon, $10.97
Photo Lovers:
HP Sprocket 2nd Edition Photo Printer
HP Sprocket Photo Printer is the perfect gift for anyone on your wish list this holiday season. With Sprocket, print photos from your smartphone or tablet as easily as you snap them via Bluetooth. Using the free Sprocket app, you can add a personal touch to photos before printing: add stickers, frames and more to customize. Make time with friends more memorable with instantly shareable 2×3-inch snapshots or stickers of every fun-filled moment. Print 2 x 3" stickable photos. Create instant prints of social posts. Perfect to take on the go.
Amazon, $129
Beauty Lovers:
Sephora Collection Igloo Palace Blockbuster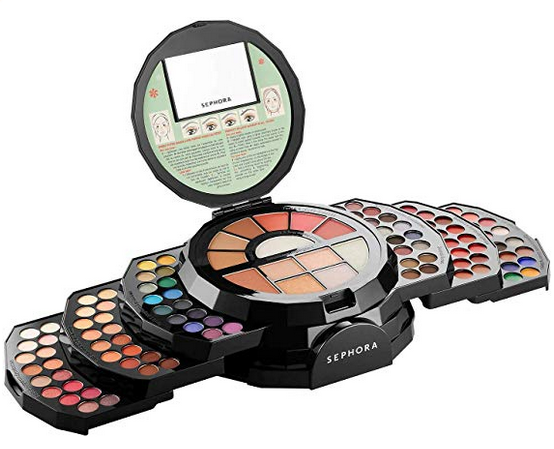 Who said you can't have it all? Stocked with 109 unique shades of eyeshadows, lip colors, highlighters, blushes and bronzers, you'll feel like an ice queen in no time.
Sephora, $57
Sephora Collection What a Gem! Crystal Face Palette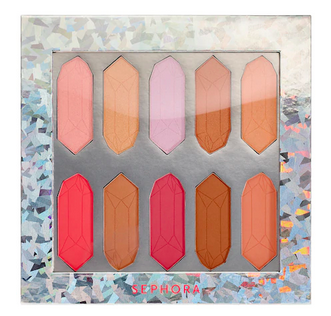 When your plans aren't crystal clear, grab this palette filled with highlighters, blushes, and bronzers! You'll be ready for anything.
Sephora, Sale $14
Sephora Collection Mixology Eyeshadow Palette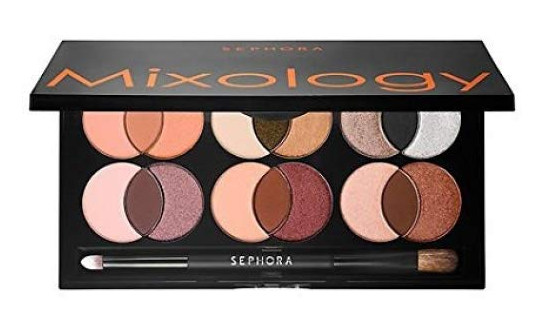 This palette contains 18 highly pigmented eye shadows (nine matte and nine shimmer) grouped by shade into can't-miss combos. The palette contains six complimentary color trios for easy mix-and-match looks. The brush has a fluffy eyeshadow brush end and a smudger brush end to create your own unique eye look.
Sephora, $37
Coffee Lovers:
Wacaco Minipresso NS, Portable Espresso Machine

Minipresso has been designed to be the smallest, lightest and most versatile Handheld Espresso machine. Perfect for the office, tailgating or travel to prepare coffee drinks that you love without electricity. Efficient & easy to use, the Minipresso contains an ingenious core with a semi-automatic piston. Simply unlock it from its carrying position and press it at will to control the amount of extracted coffee using a Nespresso pod.
Amazon, $52
Pet Lovers:
Findster Duo+ Dog and Cat GPS Tracker and Activity Monitor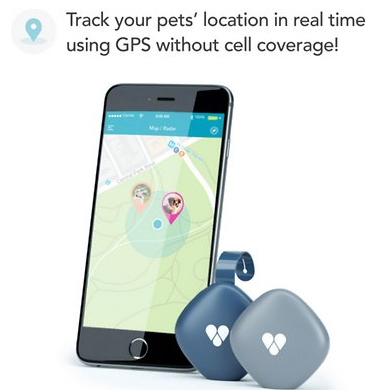 This system requires no monthly subscription and tracks your paw-tners' location and activity on your phone in real-time. Through the MAZE technology, you can communicate wirelessly for a radius of up to 3 miles with no SIM card or cell coverage needed. This tracker also allows you to define a safe area around your pet's location and be immediately notified if he leaves that space. Make sure your companion is always where he should be!
Chewy.com, $119
Pooch Selfie The Original Dog Selfie Stick Smartphone Attachment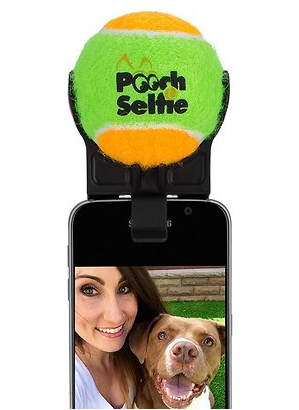 Elevate your selfie game. This first-of-its-kind smartphone accessory makes taking clear, focused pictures of you and your best buddy fun and easy. Simply snap the device to the top of almost any smartphone or tablet, insert the included Pooch Selfie squeaking tennis ball into the cradle to instantly get his undivided attention, and snap away using either the front or rear-facing camera. Teach your dog that posing for pictures is actually fun and rewarding by playing a quick game of fetch with the squeaky ball after every few clicks.
Chewy.com, $9.99
Recommended