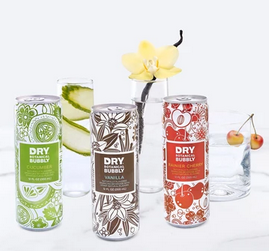 Mother's Day Gift Ideas 2021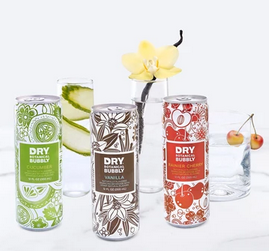 Still on the lookout for the perfect Mother's Day Gift? Here are some of my favorite finds and ideas to celebrate Mom this year!
Some items featured in this post may be sponsored or include affilitate links but all opinions are my own.
Mother's Day Gifts: Beauty
CAROLINA HERRERA GOOD GIRL SUPREME SET
Item Detail: Modern twist on Carolina Herrera perfume for women. A wave of juicy berries leads to seductive notes of Egyptian jasmine, while creamy tonka beans and scintillating vetiver mingle to perfection. Macys.com, $135
A DROP D'ISSEY EAU DE PARFUME BY ISSEY MIYAKE
Designed to respect the environment, the fragrance is musky, cozy and reassuring with lilac as its characteristic aroma and supporting notes including almond milk, orange blossom and rose. Macys.com: $111/ 3oz
FOR HER MUSC NOIR EAU DE PARFUM BY NARCISO RODRIGUEZ
Musc Noir captures and celebrates a woman's core femininity and self-expression like no other scent with notes of leathery suede, white cedar, rose, and a hint of luscious plum for light and harmony. Nordstrom In-Store and Online, $128/ 3.4oz
OLAY REGENERIST MINERAL SUNSCREEN MOISTURIZER WITH SPF 30
Olay's first sunscreen, formulated with 100% mineral sunscreen actives, also known as zinc oxide. This breakthrough formula offers sheer protection against broad-spectrum UVA/UVB rays and is crafted to quickly absorb without the greasy residue and give long-lasting hydration all while protecting the skin: the power duo!
Olay.com or Local Retailers, Under $30
OLAY BODY PREMIUM COLLECTION WITH RETINOL
OLAY BODY CLEANSING AND RENEWING BODY WASH WITH RETINOL and OLAY BODY NIGHTTIME RINSE OFF BODY CONDITIONER WITH RETINOL –Olay's Premium Retinol Collection is supercharged with Retinol and Vitamin B3 Complex, revitalizes and quenches thirsty skin for long-lasting hydration. Get healthier looking skin in your sleep with this innovative duo as they work overnight to moisturize to improve skin 3x better than the leading body wash, transforming skin to look vibrant and radiant.
Target, Body Wash $7.99 / Rinse Off Body Conditioner $5.99
ALOETTE RESTORATIVE ENZYME PEEL AND HAND COUTURE ANTI-AGING HAND CREME
Restorative Enzyme Peel is a combination of natural fruit extracts including grapefruit, cucumber, papaya and pineapple, plus Aloeganic aloe vera, our non-invasive 60-second miracle peel gently smooths and exfoliates with zero downtime to remove dead skin cells and reveal a healthy, hydrated glow – all in just one minute!
Hand Couture Anti-Aging Hand Creme is your answer to truly ageless hands. Formulated with an anti-wrinkle peptide – Hand Couture reduces the appearance of lines and wrinkles for smoother, firmer-looking hands.
And, if Mom is looking to share her favorite finds, The Aloette Influencer program gives her the ability to show, share, and earn with her very own commissionable link and online store! For only $19.95, you'll receive two full-sized products to show and share on social channels, a great way to start earning income and score even more products with fun Influencer Challenge Incentives. Aloette.com, $19.95 — a value of $64.95
SEBASTIAN PROFESSIONAL SHAPER HAIRSPRAY
Sebastian Professional is the #1 Hairspray Brand in the US. Shaper is a versatile, working hairspray with medium hold designed to create shape during and after blow-drying. 77% of Millennial women agree that they have a better day when they take the time to style their hair so what better to gift mom with than a good hair day using Shaper! Ulta, $19.50
VIBRANT: A GROUNDBREAKING PROGRAM TO GET ENERGIZED, OWN YOUR HEALTH AND GLOW
In Vibrant, Dr. Stacie Stephenson introduces readers to a new and empowering way of looking at health. By the end of this life-changing book, readers will have the tools to transform their energy, weight, fitness, and general wellness, tackling everything from enhancing sleep quality to building an iron-clad immune system. With helpful breakdowns on supplements, detoxification, and how to think about disease, this is much more than just another wellness book. Amazon, $26.96
BUG BITE THING
Bug Bite Thing is Amazon's #1 seller for insect bite relief with over 30,000 positive reviews. Bug Bite Thing is a must-have for moms and has won many awards, including the Mom's Choice Award and the 2021 National Parenting Product Award. It is reusable, chemical-free and safe to use on children of all ages, as well as adults.
BugBiteThing.com or Amazon, Under $9.95
Mother's Day Gifts: Meaningful Gifts
PHOTOSHARE FRIENDS AND FAMILY SMART FRAME FROM SIMPLY SMART HOME – Keeps you connected to Mom with a simple tap on your smart phone. You can send your mom photos directly to the PhotoShare frame right from your smart phone with the easy to use app. Additional family members can join in the fun by using the app or emailing photos directly to the frame so everyone can show their love to mom or grandma. The full touch HD display is surrounded by stylish, real wood frames in black or espresso with interchangeable black or white mattes. www.mysimplysmarthome.com or Amazon, Best Buy, Kohls, Walmart, Home Depot, $160
CREATIVE MEMORIES
Beautiful, high-end, memory-keeping and scrapbooking products for moms from Creative Memories like Homestead Fast2Fab Bundle, a great gift for mom and the Little Dreamer Gift Box Bundle perfect for new or expecting moms. Both kits come with everything she needs so busy moms can complete an entire album in just a few hours. Also good for first time scrapbookers or fun projects for kids to do with mom. CreativeMemories.com, Homestead Fast2Fab Bundle – $75.50 / Little Dreamer Gift Box Bundle – $80.00
Mother's Day Gifts: Indulge and Pamper Her
FERERRO GOLDEN GALLERY SIGNATURE
Item Detail: Ferrero Golden Gallery Signature, the premium assortment of expertly crafted chocolates known for high-quality ingredients, is the perfect gift to be enjoyed with mom this Mother's Day. Each chocolate work of art is meant to delight the senses and is presented in an elegant golden tray within a luxurious gift box. Discover together a captivating array of taste experiences with flavors spanning dark, milk and white chocolate, and remarkable ingredients such as soft buttery caramel, crispy cocoa shavings, and Arabica coffee. To make your time with mom extra special this Mother's Day, create a tasting experience you both can enjoy together in person or virtually. Ferrero Golden Gallery Signature $6.29 per 12 count, and $12.40 per 24 count Amazon, Target and Instacart.
BUBBIES INDIVIDUALLY WRAPPED MOCHI ICE CREAM – Can be purchased at your local Whole Foods Market in the Mochi Bar freezers. Bubbies velvety smooth super-premium ice cream is wrapped in naturally sweetened melt-in-your-mouth mochi dough, and is available in classic, fruit-forward, and certified vegan flavors. If your mom has never tried mochi before, grab a few different flavors and set up a tasting so she can try one of each. From start to finish, there is nothing artificial about Bubbies – all products are gluten-free, Non-GMO, and made with only real, high-quality ingredients. A perfectly portioned treat, Bubbies Mochi Ice Cream has only 90 calories or less per piece. Whole Foods, $2/piece
CASK & KETTLE HARD COFFEE & CIDER K-POD COCKTAILS
Cask & Kettle makes well-crafted Quick Coffee Cocktails for you to brew and enjoy at home. The liquid k-pods contain spirits, coffee, flavorings and can be used in any Keurig-style machine or simply peel lid and pour into hot water for a smooth, aromatic hot coffee cocktail. It is also great cold brewed and served over ice for less than $3/cocktail. Caskandkettleusa.com/shop, $14.99 per carton (contains 5 liquid k-pods)
KETEL ONE BOTANICAL VODKA SPRITZ
Item Detail: The Ketel One Botanical Vodka Spritz is a bubbly and bright craft canned cocktail with no carbs, no added sugar, no artificial flavors or sweeteners and only 73 calories per serving. Bubbly, bright, blooming with real botanicals, and inspired by the successful Ketel One Botanical, the Ketel One Botanical Vodka Spritz unfolds with fresh, subtle taste in every sip, offered in three varietals – Peach & Orange Blossom, Cucumber & Mint, Grapefruit & Rose – perfect to toast to Mom with on Mother's Day.
DRY BOTANICAL BUBBLY
DRY Botanical Bubbly is sophisticated, refreshing, non-alcoholic beverage that's perfect for hosting and toasting this Mother's Day! Available in eight culinary-inspired flavors like lavender, blood orange, vanilla, ginger, cucumber, fuji apple and rainier cherry crafted with just four ingredients. Focused on amplifying flavor not sweetness. Favorite way to drink dry! DrinkDry.com or Local Grocery Stores $7.99 / 4-pack of 12oz bottles
BLUEHOUSE SALMON BRUNCH
Bluehouse Salmon is raised responsibly onshore in Florida. Delicious with a rich mild buttery flavor, the product is great for the environment, ocean safe, heart-healthy, high in Omega 3s and free of antibiotics and hormones. Only Salmon product raised sustainably ONSHORE in the U.S. Perfect ingredient for a healthy lunch or dinner for Mom. Sold fresh at Safeway grocery stores at the deli counter. BlueHouseSalmon.com, $14.99/lb
Recommended