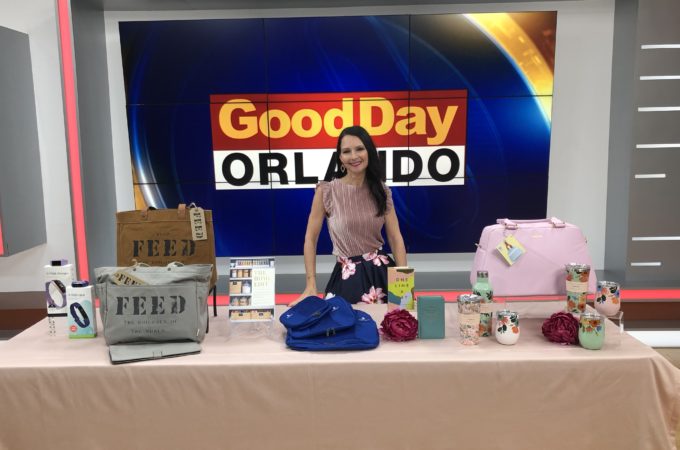 Mother's Day Gift Ideas 2019
Need some last minute help to find the perfect Mother's Day gift? Don't worry here are ten top gifts to show Mom how much you appreciate her this year!
Healthy Mom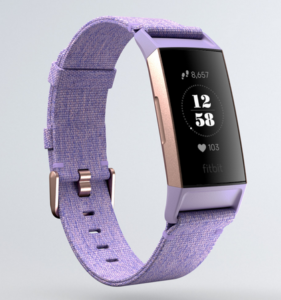 Fitbit Charge 3 $139.99 (Reg: $169.95), This special edition Fitbit Charge 3 in lavender and gold is a great alternative and slimmer fitness tracker. It is designed to help mom optimize workouts using heart rate zones, automatically track her all day activity, exercise and sleep and has a larger, more dynamic display with premium interchangeable bands to offer her both style and function. Fitbit Charge 3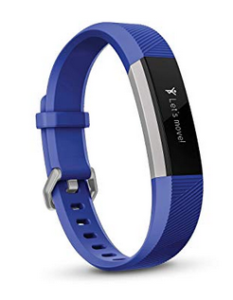 Fitbit Ace for Kids $77.50, There's nothing more meaningful than creating a healthier life together. Fitbit Ace gets the whole family moving in a way that's rewarding and fun. Made for Kids: Kids see stats, goal celebrations, parent-approved friends and call notifications. Fitbit Ace
New and On the Go Moms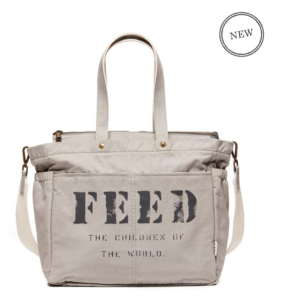 New Moms: FEED Diaper Bag $148.00, The New FEED Diaper Bag is a must-have gift for new moms. Featuring a wipeable changing pad, adjustable straps, a multitude of interior, easy-access pockets and bold FEED branding, this bag serves as a reminder of not only your impact, but FEED's commitment to helping moms and babies thrive. When purchased, each Diaper Bag provides 1 year of (185) micronutrients to a mother and child in need. FEED Diaper Bag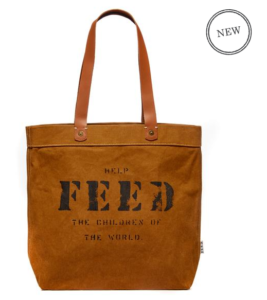 Moms on the Go: Canvas Harriet Tote $98, The Canvas Harriet Tote is a nod to the FEED heritage with an updated twist. This chic, structured canvas tote in a sturdy paper-weight material features vegetable-tanned leather handles and an interior pocket for easy-access to the things you reach for most. It's a go-to bag that holds everything for a busy mom-on-the-go and each purchase provides 50 meals for children in need so it couldn't be a more perfect gift for Mother's Day! Canvas Harriet Tote
Organized Mom:
The Home Edit: A Guide to Organizing $14.99 From the Instagram-sensation home experts, the gorgeous new book is an accessible, room-by-room guide to establishing new order in your home. The Home Edit walks you through paring down your belongings in every room, arranging them in a stunning and easy-to-find way (hello, labels!), and maintaining the system so you don't need another do-over in six months. When you're done, you'll not only know exactly where to find things, but you'll also love the way it looks. This book is filled with how-to photos and detailed tips, from placing plastic dishware in a drawer where little hands can reach to categorizing pantry items by color. The Home Edit: A Guide to Organizing and Realizing Your House Goals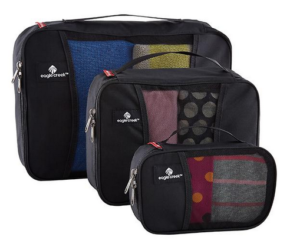 Eagle Creek Pack-It Cube Set $26.00, Make use out of every inch of your travel bag. Our Eagle Creek Pack-It Cubes come in a set of three different sizes so you can create a custom fit for your backpack, luggage or duffel to fill every nook and cranny. Use them to organize T-shirts, shorts, socks, undergarments and accessories – simply roll or fold them and place in the Cube. Minimize wrinkles and maximize space, make packing easy and make for quick unpacking during security checks. Eagle Creek Travel Gear Luggage It, Black 3 Pack
Memories for Mom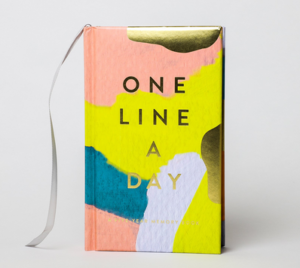 Line a Day Journal. $11.50, A five year keepsake journal that is perfect for busy moms. Just one line a day to capture memories over the next five years in this beautiful journal accented in gold foil. A meaningful and memorable gift for mom! Modern One Line a Day: A Five-Year Memory Book
Mom's Day Out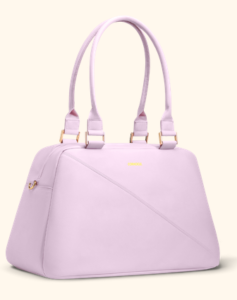 Lucy Handbag Cooler $149.95, Fashion and function shouldn't be tradeoffs. The Lucy Handbag was inspired by our favorite silhouettes and crafted to cool all day long. Perfect for the dinner party, the park, the pool, the beach – wherever. Plus, it comes with a removable shoulder strap for maximum comfort. Holds 18 cans or 12 cans and 2 wine bottles. Corkcicle Cooler – Lucy Handbag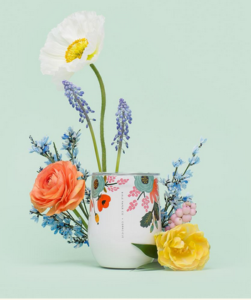 Corkcicle x Rifle Paper Co. Stemless Wine Cups $29.95 These Rifle Paper Co. Lively Floral Stemless Wine Cups are great for everything from water to wine. They make the perfect Mother's Day gift and are available in three pretty pastel hues. Wine Cup includes sliding, shatterproof Lid and triple-insulated for the perfect chill and slip-proof, silicone bottom. Corkcicle Solid Color / Floral Design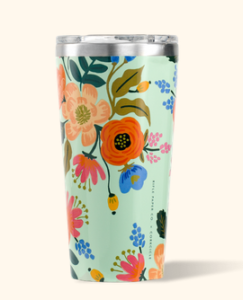 Corkcicle x Rifle Paper Co. Tumbler $32.95 The Rifle Paper Co. x Corkcicle Tumbler pairs three beautiful floral patterns with the high-performing hydration insulation you know and love. Tumbler keeps your beverages cold for 9+ hours and hot for 3. Stays cold even longer with drinks containing ice. Includes sliding, shatterproof lid. Solid Color Corkcicle Solid Color / Floral Design
Wishing all the wonderful Mothers and Mother Figures in your life a very Happy Mother's Day! Sending gratitude for all you do and all of the love you share in the world.
xoxo
J.

Recommended