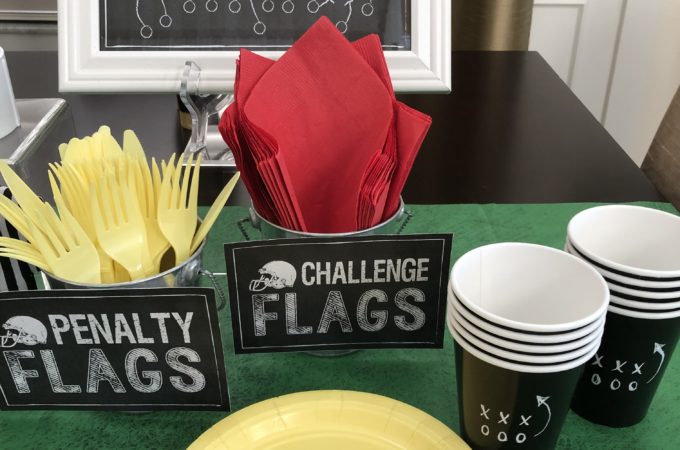 5 Tailgating Tips & DIY Ideas for a Game Day Party!
Are You Ready for Some Football? Tailgating is almost like a National Holiday on the weekends and it's a perfect excuse to invite some friends to join the pre-game excitement. I shared these five easy tips for your tailgate or homegate party on NBC West Palm Beach!
1. Tailgate Essentials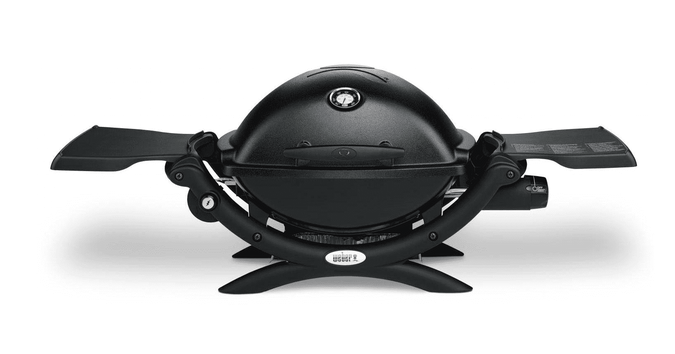 Tabletop Grill: This portable grill is perfect for any tailgate – The Weber Q1200 Grill is compact, easy to use and perfect for any tailgate. This portable gas grill delivers big taste wherever your tailgating adventures may take you. With a wide range of grilling essentials like this compact gas grill, your local Ace Hardware is the ideal place to pick up your game day gear.
www.acehardware.com, $209
*Tailgating Tip: While grilling out, pack an empty plastic bin so you can pack up all of the dirty dishes and tools that need to be washed when you get back home. That will keep these items separate and protect your car from getting dirty.
2. Easy Game Day Cocktails: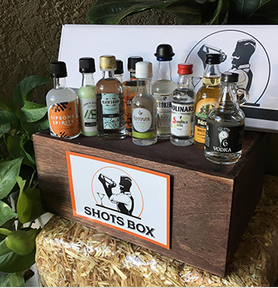 Shots Box – Instead of having to buy or pack a whole bar of heavy bottles for game day cocktail options, give Shots Box a try. It is a monthly subscription service that brings amazing craft spirits from around the country directly to your doorstep. Every month subscribers receive 10 liquor samples (minis) and custom DIY cocktail recipe cards, perfect for a different game day cocktail each game! Also gives the opportunity to try spirits from across the country at no risk and then have the option to purchase full-size bottles of your favorites on ShotsBox.com. The subscription can be paused and renewed at any time.
ShotsBox.com , $49.99 a month
*Tailgating Tip: Easy Game Day Cocktail
Willies Distillery Snowcrest Vodka Yeti Mule Cocktail:
Ingredients:
1.5 ounces or one mini bottle of Willie's Snowcrest Vodka
6.5 ounces of ginger beer
Squeeze of lime
Instructions: Mix over ice, garnish with lime wedge
3. Healthy "Grab and Go Mingles"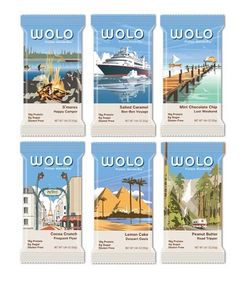 Since workspace space is tight at a tailgate, I like prepping portioned snacks for guests the night before or putting out individual foods that are already pre-packaged. This eliminates not only everyone waiting to get to the table of goodies but also the juggling act of trying to balance a plate and drink while trying to add food to your dish. I call them "Grab and Go Mingles" so guests can do exactly that… Buzz by the table grab their portioned snack and go straight to mingling!
I also like to add in some healthier options to the mix too for guests who are looking for a better option than chips. WOLO Protein WanderBars are a great alternative because they are high protein, low sugar, high fiber, soy free, gluten free and non-GMO so even guests with allergies will be able to eat them. They are the only protein bars made with antioxidants to boost immunity, fiber to aid digestion and 15 grams of energy-producing protein – all with less than 6 grams of sugar plus they come in six flavors such as Cocoa Crunch, Peanut Butter and Smores. Since they are already individually packaged, your tailgating guests can snack on them while they are tailgating or they can throw them in their bags to take into the stadium.
Amazon, 12-pack/$26.99
4. Game Day Snacks: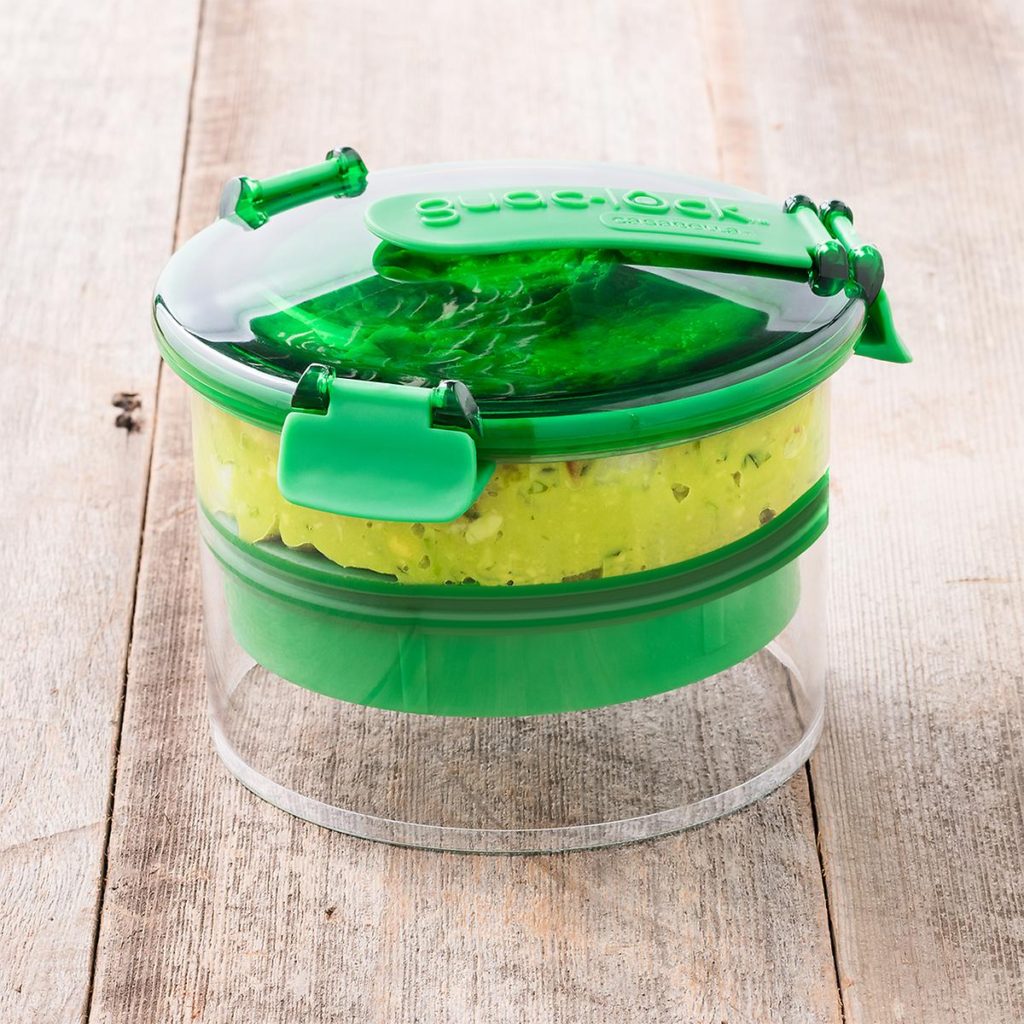 A party isn't a party without Guac and Chips! It's a perfect tailgating snack you can make in advance or buy premade to save time but how do you keep it from turning brown? Guac-Lock® by Casabella is a uniquely designed product to prevent browning and keep your guacamoled fresher, longer. The perfect accessory for any tailgating or homegating party. Casabella products are durably constructed and built to last to handle everyday tasks with ease.
www.casabella.com/products/guac-lock, $19.99
*Tailgating Tip: "Put it on Ice" -Nestle containers of guacamole or dip in a bed of ice to keep the dips chilled while you are outside.
5. Game Plan Setup: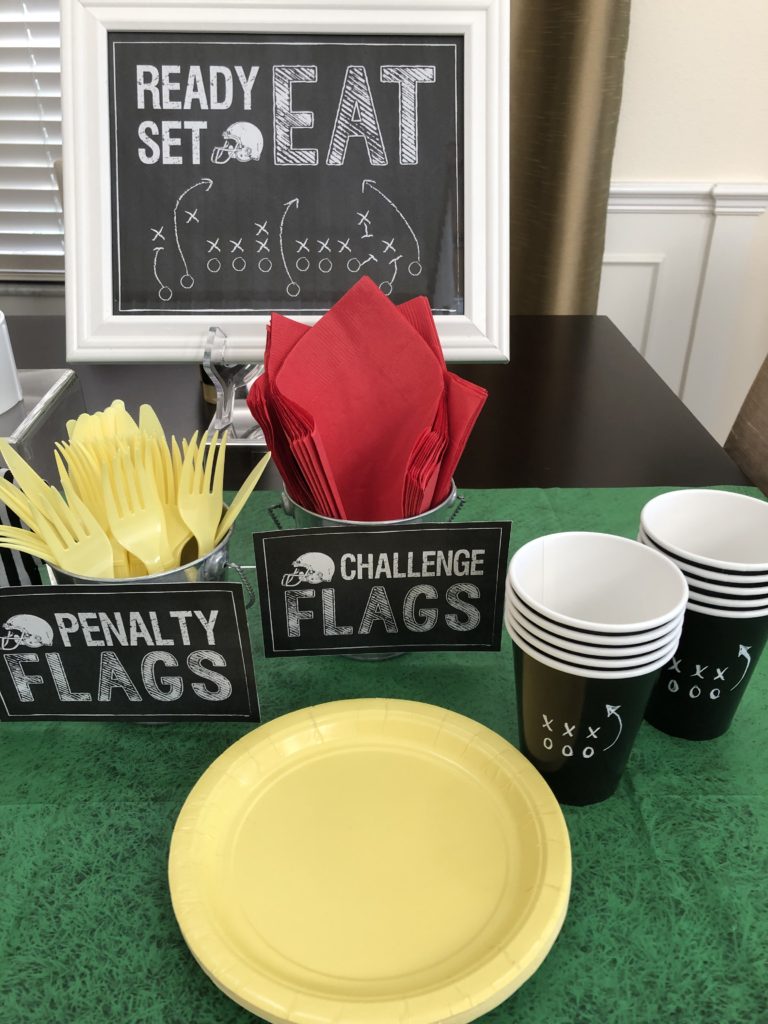 It's super easy to make your Tailgate table look festive with themed signs and detailed elements. Here are a few of my favorite finds you can easily print and a DIYs to get the kids involved in the game plan:
DIY Football Play Cups: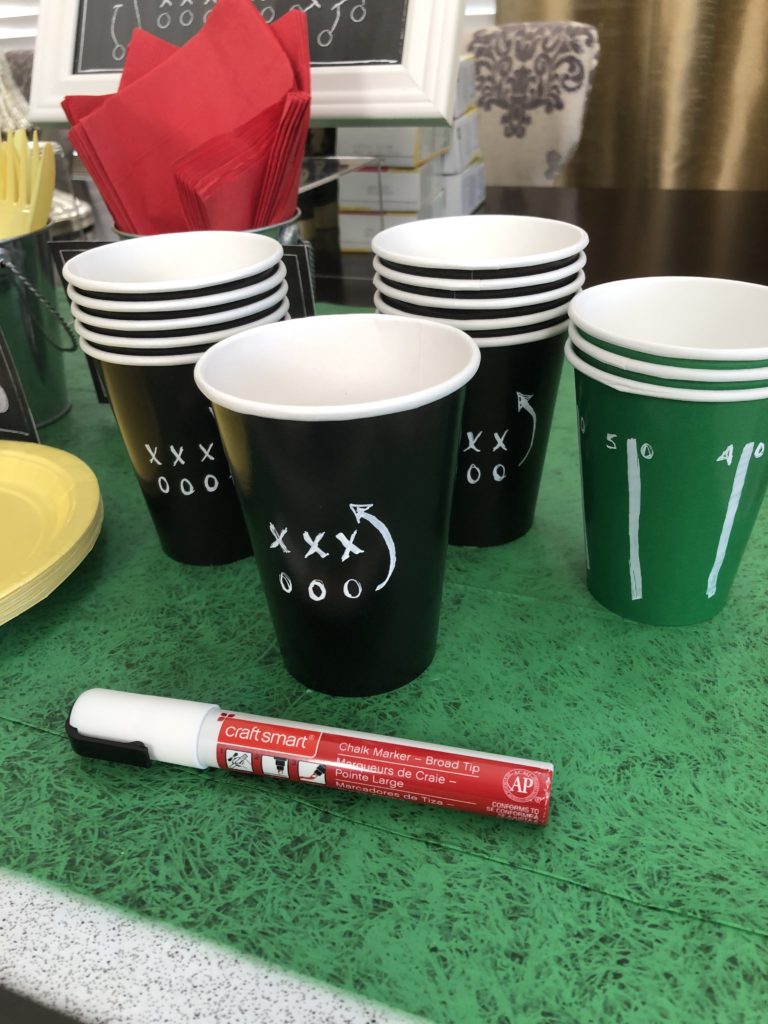 Purchase a stack of black disposable paper cups and a white chalk marker from the craft store and have the kids help you draw football plays on the cups for a custom and fun design to your table. It also works with green cups and have the kids draw yard line designs on each of the cups. Set each cup aside for a few minutes to allow the chalk marker to dry and voila you'll have a custom designed set for your tailgate or homegate party!
Themed Napkin and Plasticware Holders: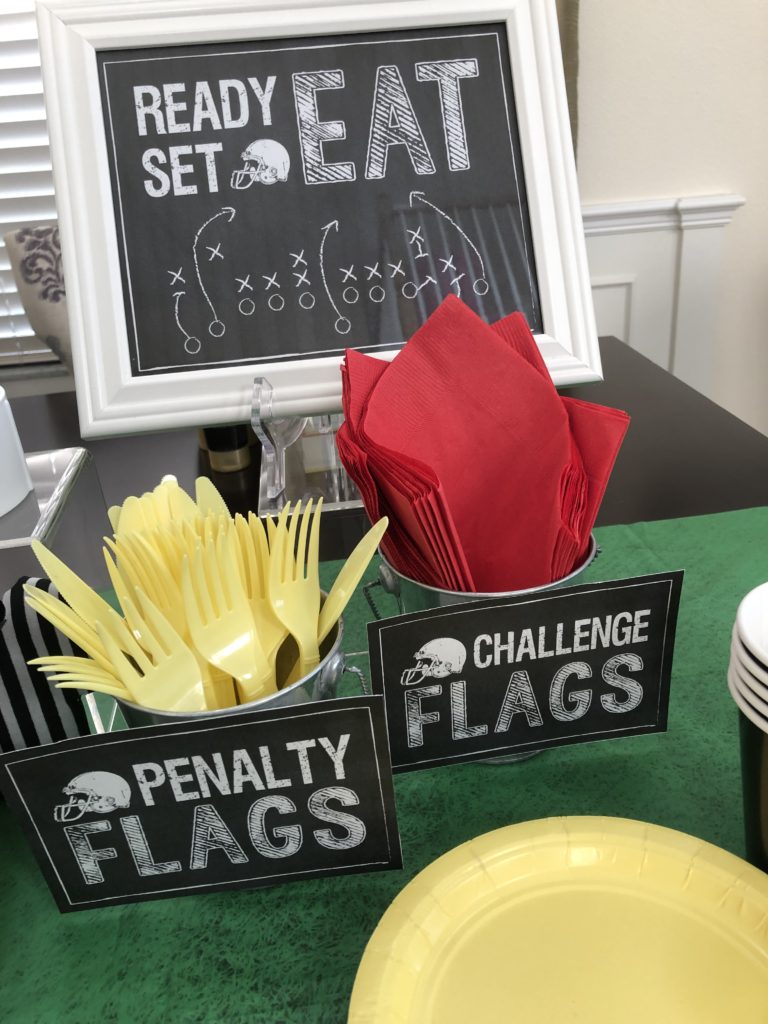 Use two small metal buckets or jars and add yellow plasticware to one and red napkins to the other. Label the yellow plasticware with a themed sign that says Penalty Flags and the red napkins with a sign that says Challenge Flags to add some fun to your table.
Penalty Flag and Challenge Flag Signs, $6.25
Themed Signs: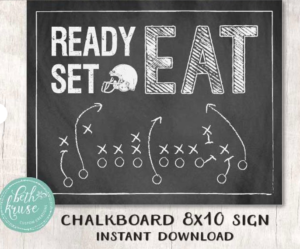 I always love when food is marked so guests know what each item is and it also adds to the visual design of the table but don't feel like you need to make them yourself, it is as easy as finding a set you like on Etsy, downloading them and printing them on your computer at home to have a professional look to your table. It's inexpensive and easy which is what everyone needs when they are planning a party, right? Here are some of my favorites from Beth Kruse:
Hydration Station Signs: $6.75
GO TEAM!
xoxo
J.
Recommended