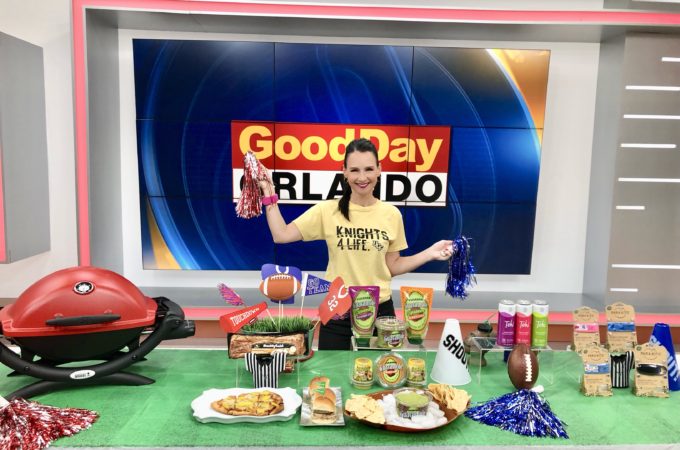 6 Tailgating Tips for a Touchdown Pre-Game Party
Are You Ready for Some Football? Tailgating is almost like a National Holiday on the weekends and it's a perfect excuse to invite some friends to join the pre-game excitement. Here are six easy tailgating tips for a touchdown pre-game party!
1. Tailgate Essentials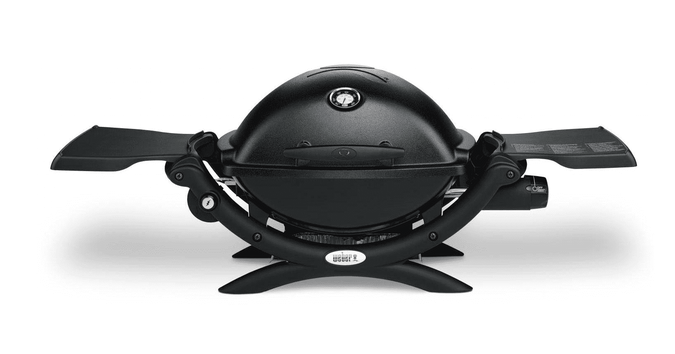 Tabletop Grill: Thisportable grill is perfect for any tailgate – TheWeber Q1200 Grill is compact, easy to use and perfect for any tailgate. Thisportable gas grill delivers big taste wherever your tailgating adventures maytake you. With a wide range of grilling essentials like this compact gas grill,your local Ace Hardware is the ideal place to pick up your game day gear.
www.acehardware.com, $209
*Tailgating Tip: While grilling out, pack an empty plasticbin so you can pack up all of the dirty dishes and tools that need to be washedwhen you get back home. That will keep these items separate and protect yourcar from getting dirty.
2. The 3 P's – Plan, Prep and Party
I'm all about finding easy solutions so when you plan your menu for the tailgate. Look for items that are already prepped or that you can easily make in advance, that way you will you have more time to enjoy with your tailgating group once you arrive. It doesn't always have to be burgers and hotdogs, here is an easy pizza you can prep the night before and grill when you are ready to eat: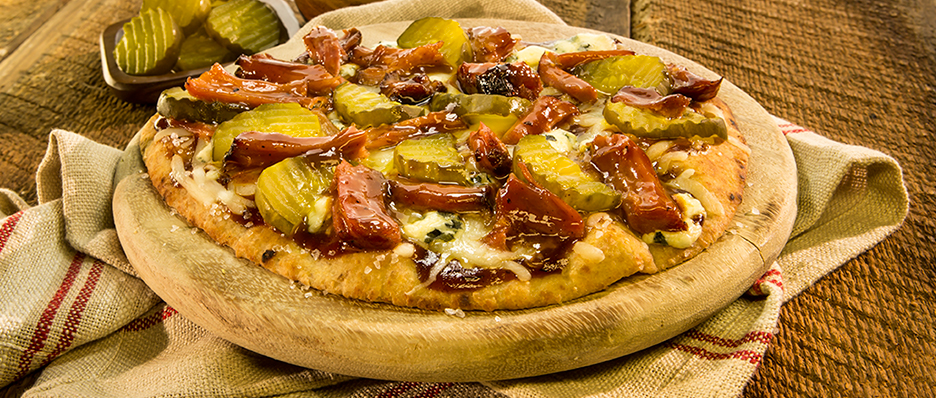 Blue BBQ Pork Pizza:
Ingredients
1 (8×10-inch) oblong flatbread or naan bread
3 tbsp barbecue sauce
1 cup Smithfield Steakhouse Mushroom Marinated Loin Filet, cooked, cubed
1/4 cup blue cheese, crumbled
1/4 cup mozzarella cheese, shredded
2 tbsp spicy pickle spears, chopped
Instructions
Spread barbecue sauce evenly over flatbread.
Layer with pulled Pork, blue cheese, and shredded mozzarella cheese.
Grill for 10 minutes or until cheese is melted.
Garnish with chopped pickles.
I used Smithfield Marinated Fresh Pork because it is already pre-seasoned and you can quickly create a hassle-free meal that's sure to be a crowd-pleaser for any tailgating or entertaining occasion. You can prep it at home the night before the game by either roast, sauté, or slow-cook or you can take it with you in the package and grill it right at your tailgate. I actually used my Instant Pot and cooked it on high pressure for 20 minutes. It was a sinch! With the prep work already done for you, it couldn't be easier to prepare a fast game day meal for your friends and family. Find Smithfield Marinated Fresh Pork options at Publix or Walmart.
3. Game Day Snacks
A party isn't a party without Guac andChips! It's a perfect tailgating snack you can buy premade to save time. I likeYucatan Guacamole because it tastes homemade. It's made with 95% Hass Avacados,it's chunky and uses only the highest quality ingredients and you get plenty ofhealth benefits from the avocados. They have five different flavors to try so thereis something for your whole tailgating group.
Guac-Lock by Casabella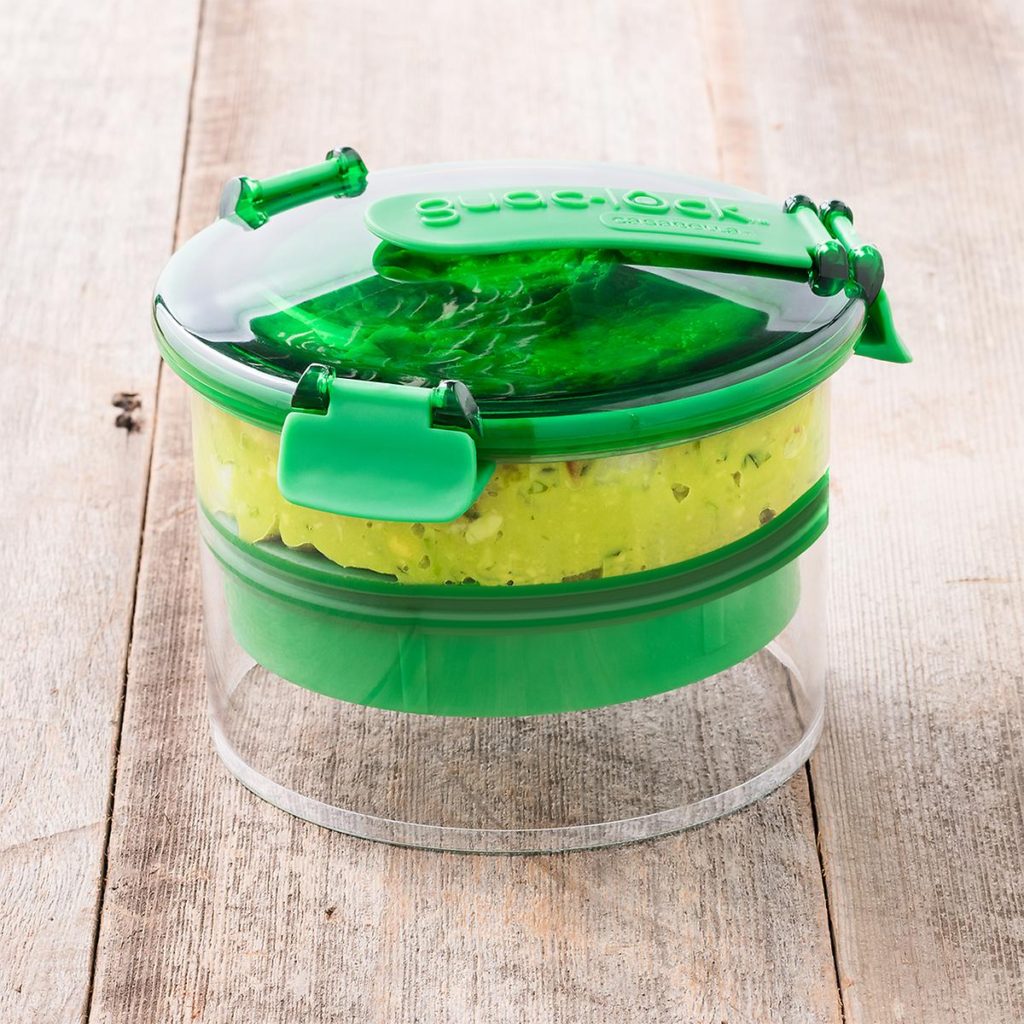 Guac-Lock by Casabella – is a uniquely designed product to prevent browning and keep your guacamoled fresher, longer. The perfect accessory for any tailgating or homegating party. Casabella products are durably constructed and built to last to handle everyday tasks with ease.
www.casabella.com/products/guac-lock
*Tailgating Tips:
"Put it on Ice" -Nestle containers of guacamole or dip in a bed of ice to keep the dips chilled while you are outside.
"Grab and Go Mingles" – Since workspace space is tight at a tailgate, I like prepping portioned snacks for guests the night before. This eliminates not only everyone waiting to get to the table of goodies but also the juggling act of trying to balance a plate and drink while trying to add food to your dish. I call them "Grab and Go Mingles" so guests can do exactly that… Buzz by the table grab their portioned snack and go straight to mingling! Buy individual packages of tortilla chips or quickly package individual bags so guests can quickly grab one and they stay fresh out in the heat.
4. Game Day Drinks
Stay Hydrated! Tohi Heathy Drinks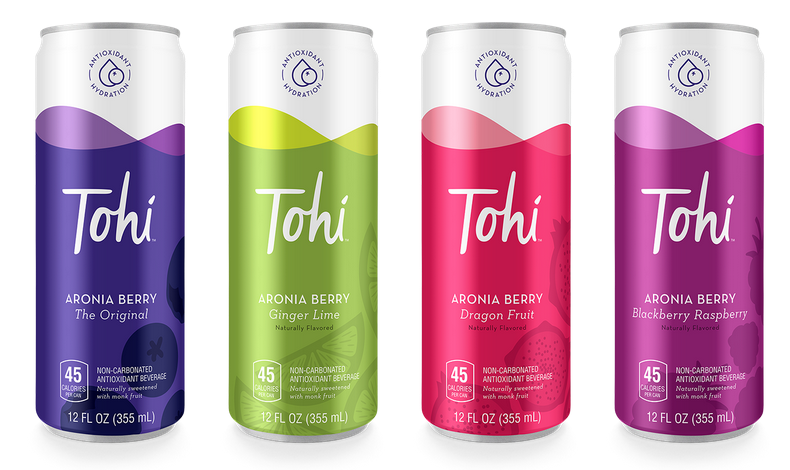 Tohi Healthy Drinks – Florida is HOT so plan some healthy beverages that willkeep you hydrated for the game! Tohi isa refreshing and healthy drink that is good for both kids and adults. Tohi is aNative American word meaning "Wellness." It's made with the Aronia berry – Aronia, the super-berry you've neverheard of – has 4x the antioxidants of a blueberry, thereby making these drinksinvigorating without the caffeine. Additionally, they are all-natural, low incalories, contain no artificial sweeteners, and come in 4 great flavors. Theyare perfect chilled right out of the cooler or as a "skinny" mixer for game daycocktails! Or, have the kids help makethem into yogurt popcicles to cool off.
www.drinktohi.com, $35/12 pack
Cocktail Time! Make some Micheladas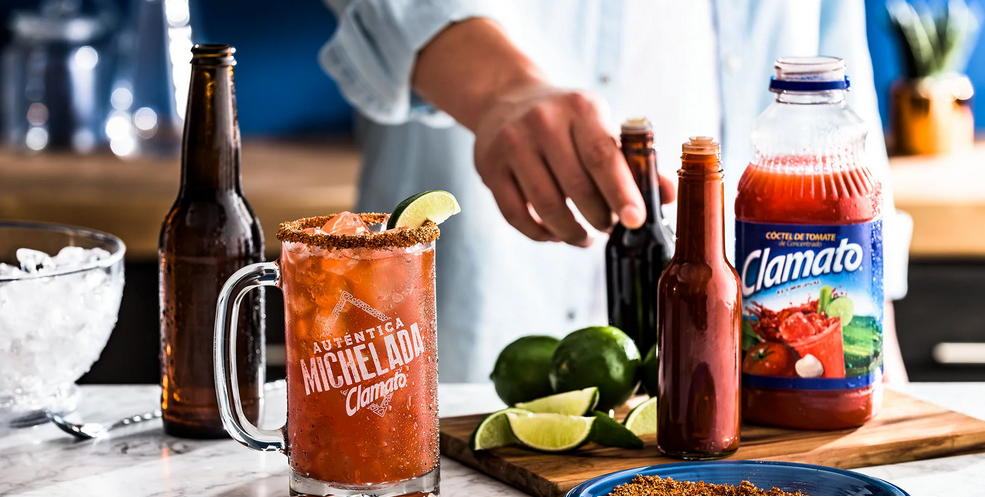 Michelada Cocktail with Calamato – CLAMATO is a delicious mix of tomato juice and spices and is the irreplaceable ingredient for an authentic Michelada. The Michelada is a refreshing and flavorful cocktail that's the perfect beverage for game day. To mis your own, coat the rim of the glass with lime juice and Tajin seasoning, then mix 4 ounces of Clamato with a bottle of our favorite beer. Add lime juice, Worcestershire and habanero pepper sauce to taste and enjoy! I premade one here but you can find the recipe on www.clamato.com They have five varieties of flavors for the perfect Michelada and tailgate drink.
5. Bug-Off! Keeping the Family Protected:

Para'kito All Natural Mosquito Bands:Para'kito is an all-natural mosquito repellent that uses a blend of essentialoils and patented slow-release technology to fight off mosquitos in a stylishway. Each pellet provides up to 15 days of constant protection. Wristbands arewaterproof, easily adjustable, can be worn around wrist or ankle and great tokeep the whole family protected while you are tailgating outside
www.parakito.com, $19
6. Turn Your Game Day Pics into Keepsakes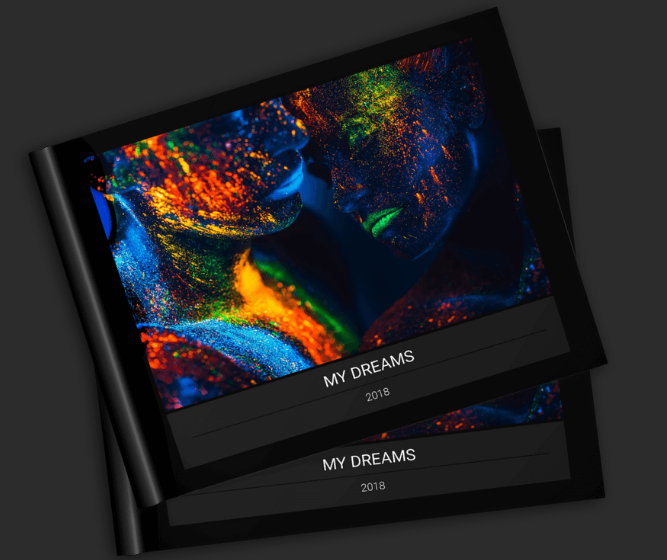 MIMEO PHOTOS
Mimeo Photos is a free macOS app, which enablesusers to create premium quality Photobooks, Cards, and Calendars through a widevariety of customizable themes, layouts and sizes. Everyone takes photos from their phones but theytend to remain on their phones – Now, you can take all of your Tailgating andFall Event photos airdrop or download the photos from your phone and easily makea keepsake photo book from Mimeo.
Mimeo has also launched the "Never Ending Summer Contest" in conjunction with world-renown photographer Nigel Barker where you can share the photo that best represents your favorite summer memory or emotion and upload it to Instagram with the hashtag #neverendingsummer. One lucky winner will will a $250 Mimeo Photo gift card, plus the chance to interview Nigel Barker in a live stream.
www.mimeophotos.com/summer-photo-contest/
Recommended