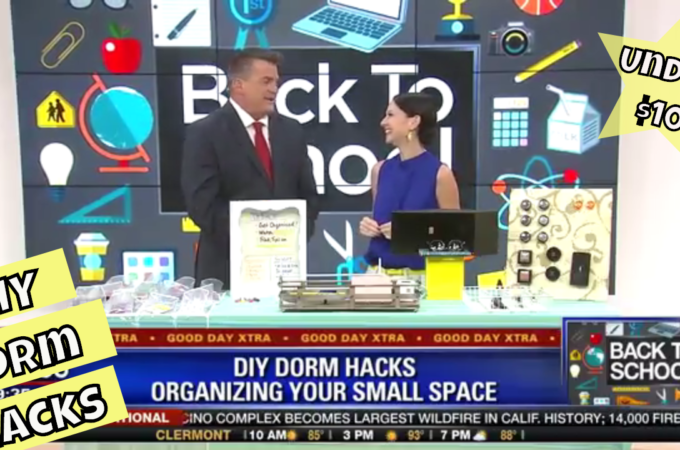 DIY Dorm Hacks Under $10: Organize Your Small Space
Wondering how to make the most of your dorm room's small space without spending a fortune? Here are six easy DIY Dorm Hacks under $10 each to help get you started off on the right foot this year!
1. Bunk Bed Box – Window Box Planter Holder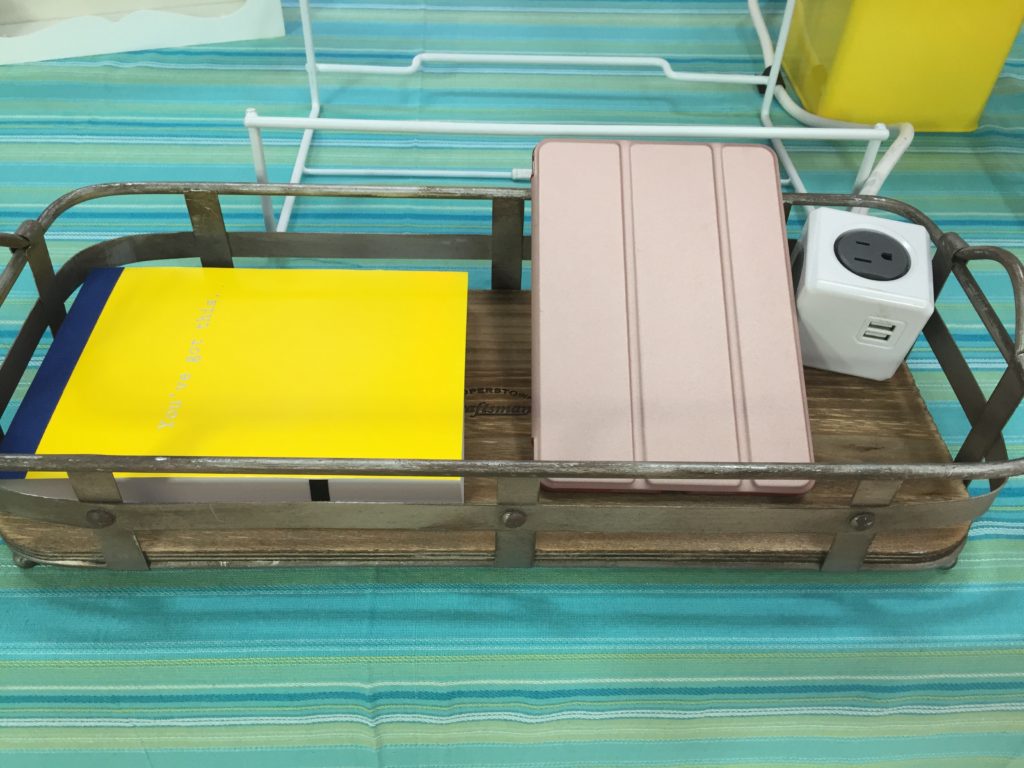 Use a window box planter holder and a decorative box to hang off the end of your bed frame to hold your phone, tablet, books, ect so you don't have to climb up and down to put them away at night.
White Rectangle Plant Caddy with Basket
, $14.99
2. Floating Nightstand – Magazine File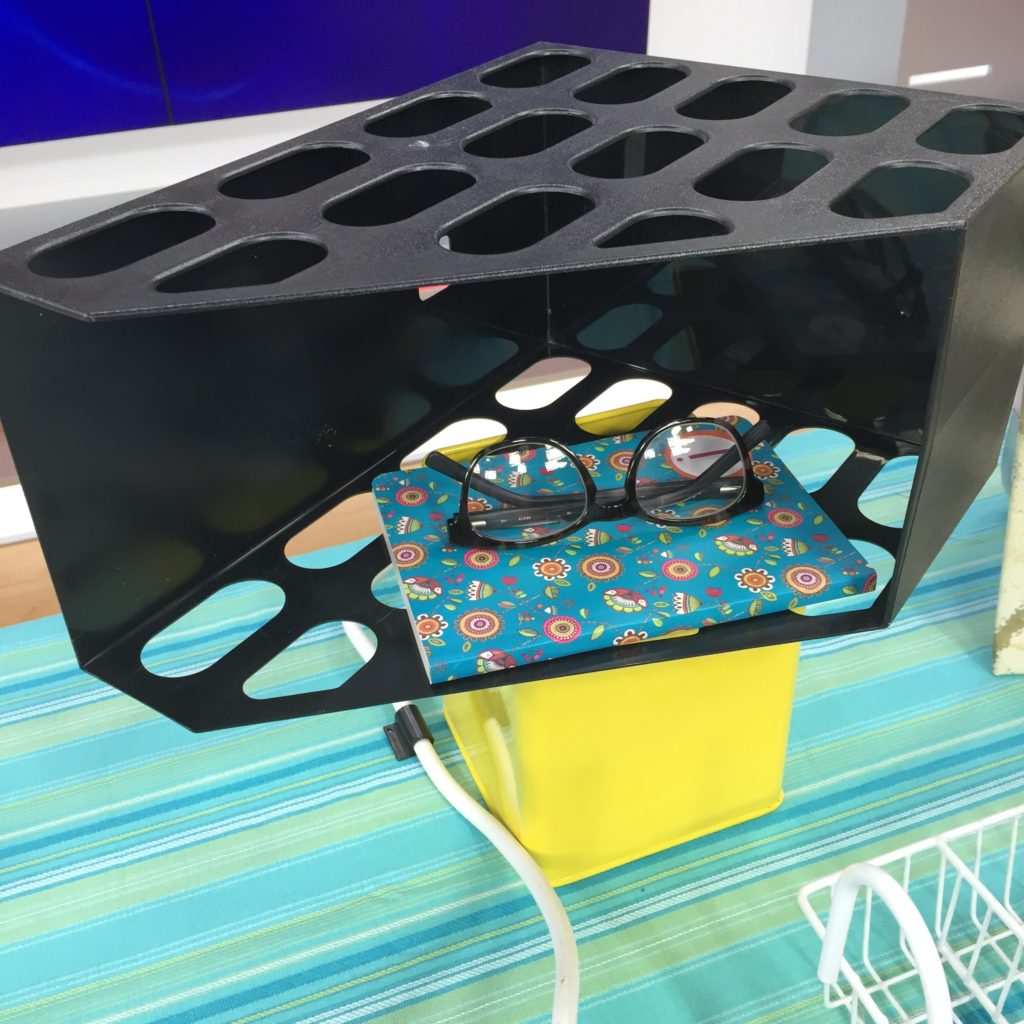 Turn a decorative magazine file on its side and attach to the wall using removable wall hangers. So you have a place to stash your glasses, phone, notebooks or photos. Best to use a corner wall to attach from both sides.
Set of 6 Magazine File Holders, Assorted Colors
, $9.99
3. Magnetic Makeup Board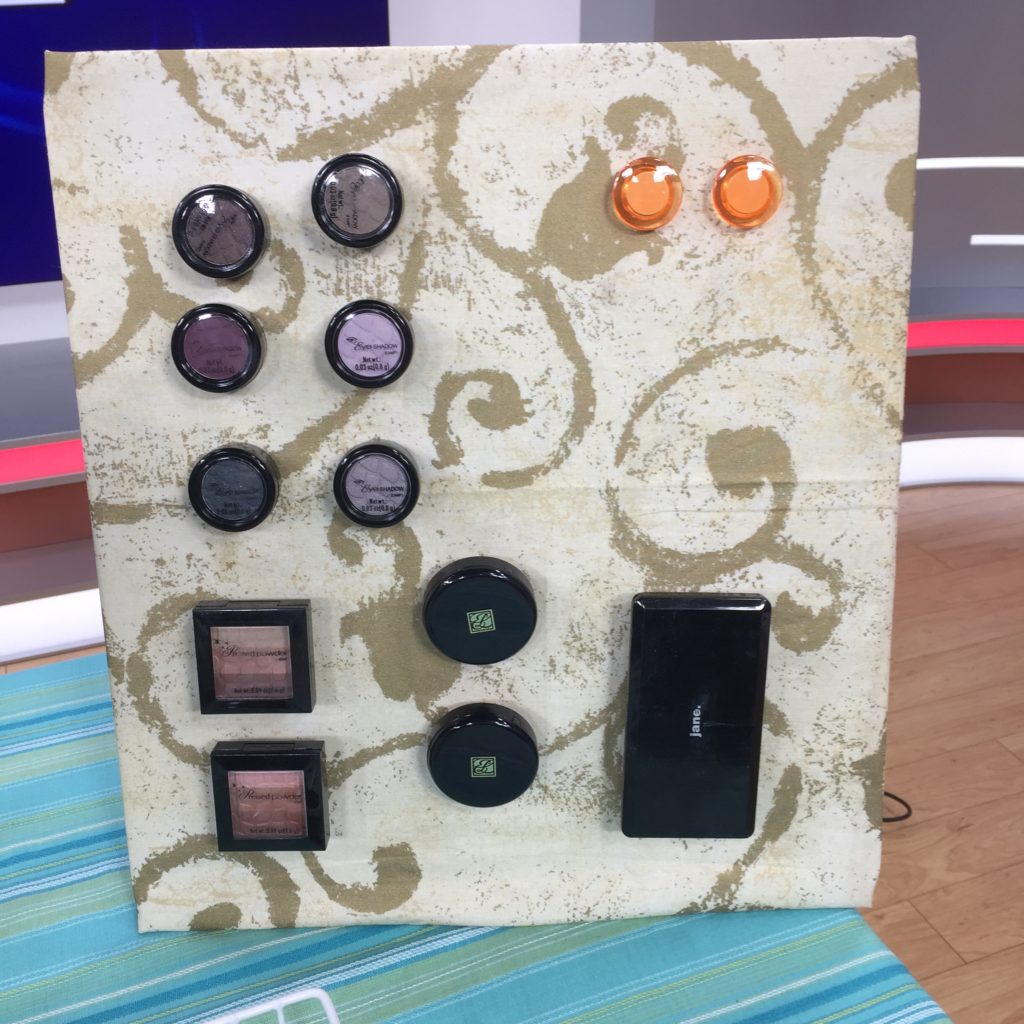 Save space and have your makeup organized and on hand by hanging it on your wall. Use a metal cookie sheet, cover it with fabric, glue the fabric in place and glue magnets to the back of your makeup products to make them stay on the metal. Not only will your eye shadows be easily accessible on your wall, but they'll make the cutest dorm décor, too.
Magnetic Dry Erase Board
, $9.91
Wilton Cookie Sheet
, $9.97
4. Hanging a Utensil Organizer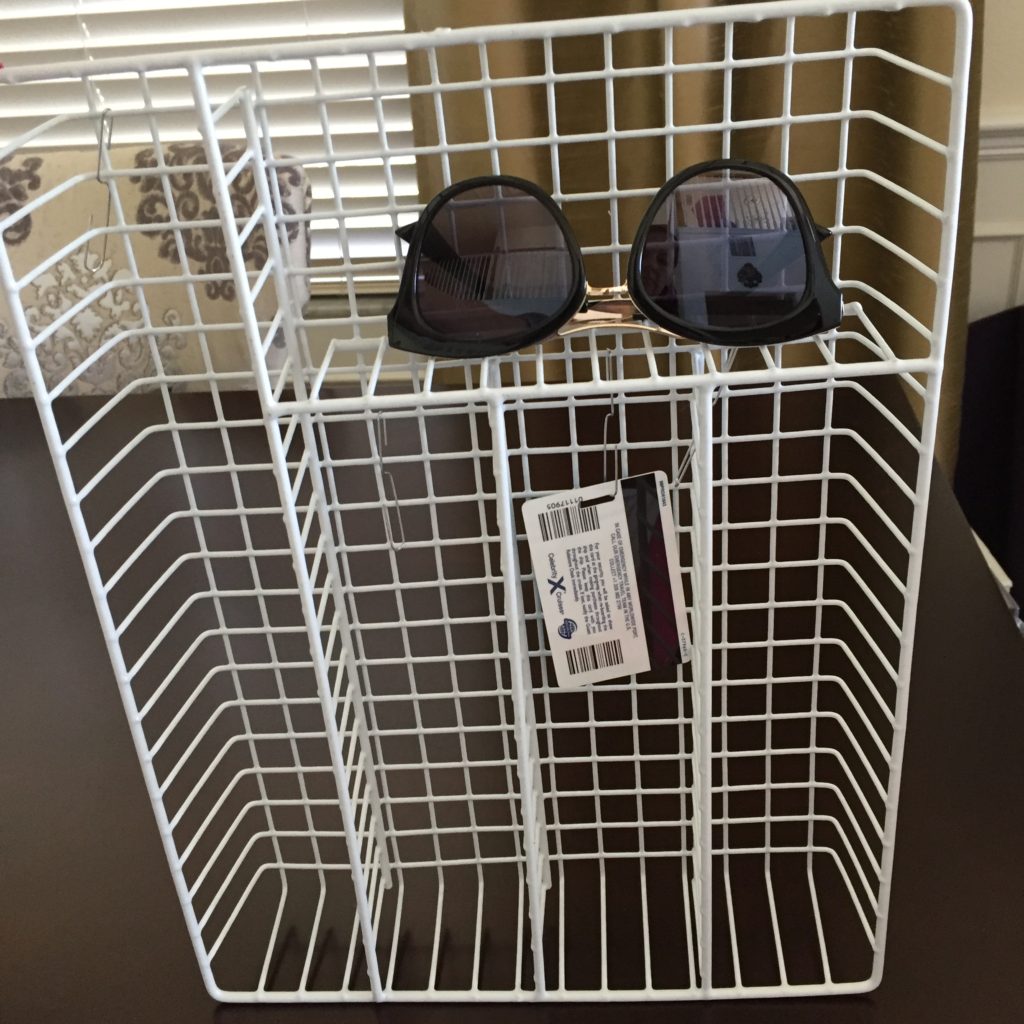 Repurpose a utensil organizer into a storage space for your keys, ID, sunglasses and other small items.
Mesh Cutlery Organizer
, $11.50
5. Dry Erase Board – Picture Frame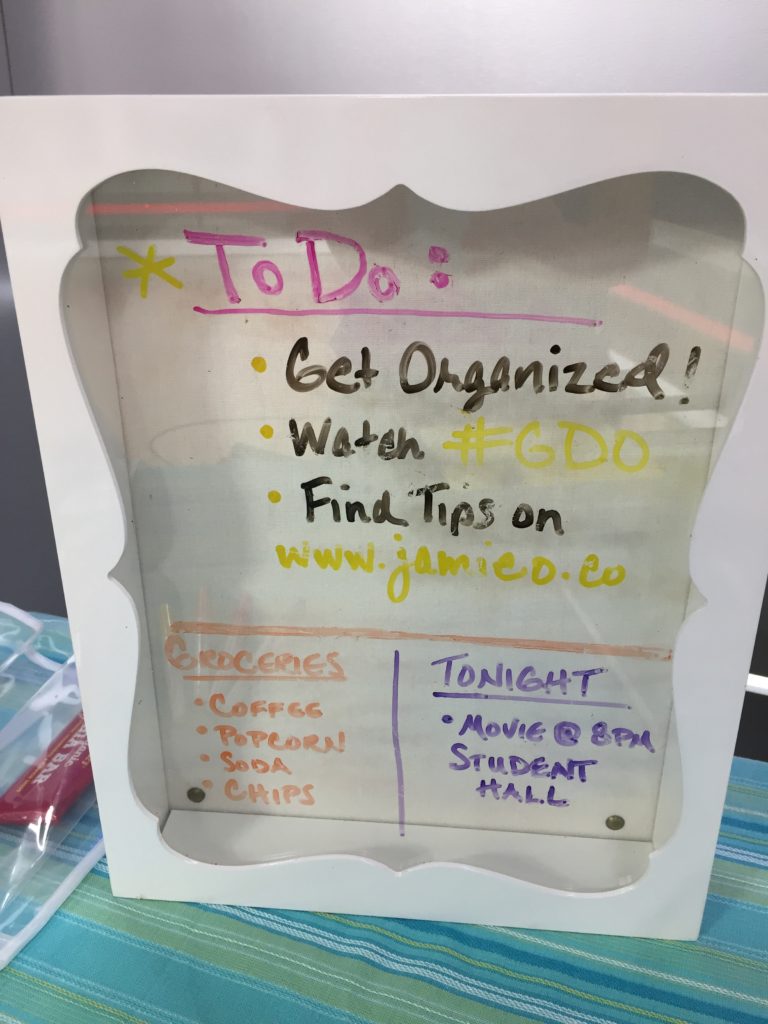 Make a dry erase board out of a simple photo frame. You can use dry erase markers and write directly on the glass. It's great for leaving notes for your roommate, writing shopping lists as you run out of things or displaying your latest inspirational quote.
White 8 X 10 Picture Frame
, $11.95

6. Shoe Holder Snack Organizer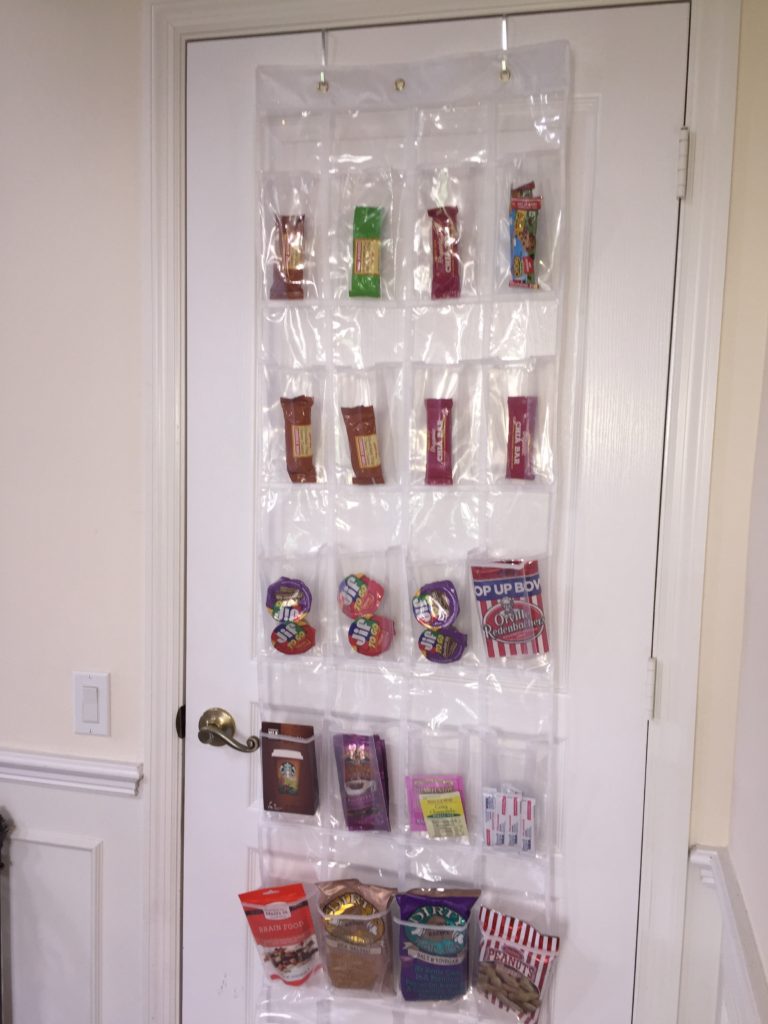 Use an over the door shoe holder to store and organize your snacks, coffee pods, tea bags and more.
24 Pockets Over the Door Hanging Shoe Organizer
, $7.97

Recommended