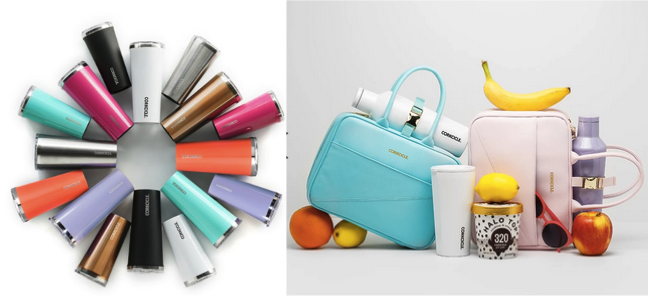 Dorm Decor and Small Space Solutions
Wondering how to give your dorm room some personality and make the most of your small space?  Here are 10 Top Dorm Decor and Small Space Solutions to turn your white box into a haute home to get you started off on the right foot this year!
Small Space – Big Solutions!
The Basics – The key to making your room a "home" is warming it up and being surrounded by things that you love and make you happy! *Pro Tip: Choose a color story to help keep your design consistent and add accent pieces for pops of color and texture.
Make it Home – Customize! Customize! Customize!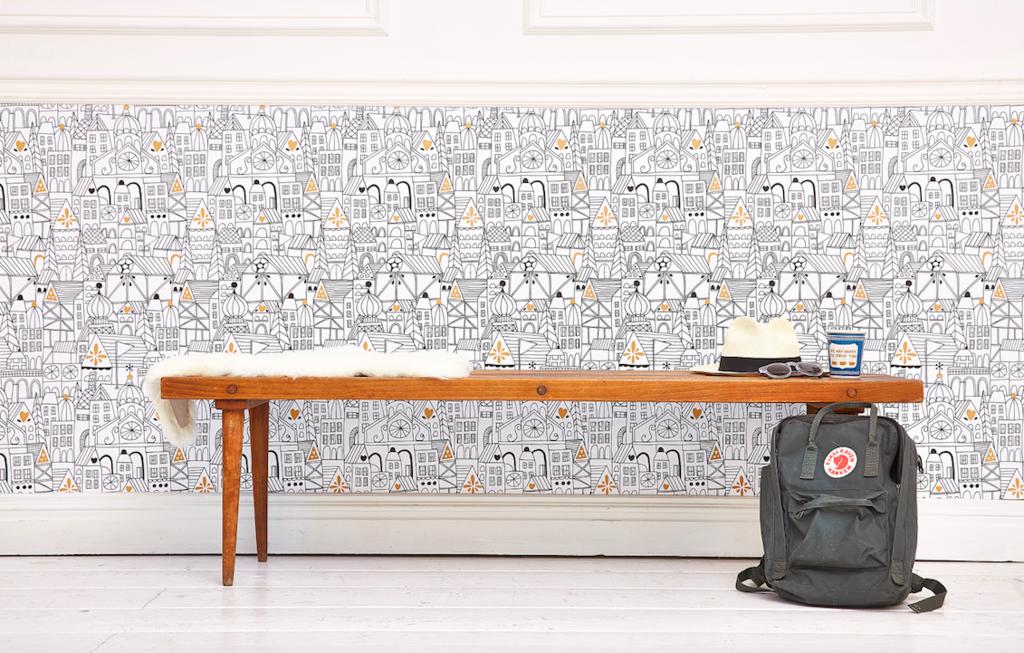 Removable Wallpaper – Purchase in panels and use to add some color to your walls, bulletin boards or plain dorm furniture! Best part? You can enjoy it while you live there and then remove it without residue or damage when you leave. www.chasingpaper.com, $40
Organization and Double Duty
Shared Bathroom Solutions:

Mesh Shower Caddy – Don't be surprised if you have a community bathroom in your dorm, which means that you'll have to carry your shower gear back and forth to the bathroom each day. Try a mesh shower caddy so you can take everything into the shower with you and it will quickly drain and dry in your room. Amazon, $7.50
Velcro Towel Wrap – When you have to carry all of your things back and forth to the bathroom, it's hard to also hold your towel so a Velcro wrap towel is an inexpensive solution that will stay up during your walk down the hall. JCPenney, $14.00
Command Hooks – Add hooks! Add some command strips hooks to hang your shower towel and caddy. Command Hooks, $13-$16
Dorm Room Solutions:

Wooden Bed Risers – Add some height to your bed so you can utilize more room for storage underneath.  Storage is always a challenge in small spaces so maximizing your options will help tremendously! Container Store – White Wood Bed Risers, $23
Under the Bed Storage Containers – I love the double duty of shoe organizers because it not only serves as additional storage but you are already packed when you go to move, slide the box out and done! Container Store – Set of 2, $24
Bunkbed Organizer / Bedside Caddy – You likely won't have a bedside side table so get creative with your storage space. Hang a bunk bed organizer or slip a bedside caddy under your mattress to hang off the side of your bed to hold your books, tablet, glasses, water and phone so you don't have to climb down to put them away and they aren't cluttering your desk. Container Store – Bunkbed Organizer, $12.75  / Bedside Caddy, $8.99
Dorm and Campus Essentials

Eco-Friendly and Reusable Drinkware – Whether your in your room or on the go on campus make sure to have a coffee cup that keeps your coffee hot for 3 hours and a canteen or tumbler that keeps your drinks cold for 8-25 hours. Corkcicle Coffee Cups, $22 | Tumblers, $24 | Canteens, $32 | Eco-friendly Reusable Straws, $8
Lunch Bag – Take your snacks or lunch on the go with the Corkcicle Baldwin Boxer or Adair Crossbody Lunch Bag. It's made to keep contents cold for hours, it insulates your favorite food wherever you go with premium food-safe lining, double zipper main compartment, adjustable loop for canteen and external pocket, Corkcicle Baldwin Boxer | Adair Crossbody, $39.99
Final Tip: Teamwork Makes the Dream Work!
Reach out to your new roommate to coordinate on dorm décor, electronics and appliances. Dorm décor can easily get messy without a plan and space is limited so getting on the same design page and dividing who is bringing what will make your move in a lot easier. *Tip: Pick two or three colors and stick to that color scheme, it'll make your room feel whole without appearing scattered and messy!
Good Luck and Study Hard!
xoxo
J.
Recommended