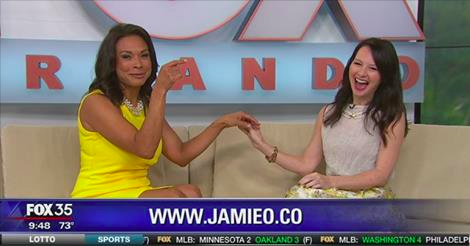 Wedding Budget 101
First comes the romance of the engagement, then comes the overwhelming reality of the wedding budget. Don't know where to start? Here are my top tips on how to plan a wedding budget that won't break the bank and some common pitfalls to avoid.
1. Pick a number that won't put you into debt. I always cringe when couples want to overspend for a lavish day that then puts them in a position to start their lives together in debt. I don't recommend it and often try to find suggestions of how to bring the budget number down but still give them a day they will love. But here is where couples need to be romantically realistic!
2. Identify your priorities. If you love flowers and want them to be a main focal point of your day – great! Then let's look at a less expensive menu or less overall decor and highlight the flowers instead. If you are foodies and fell in love over sharing favorite restaurants or couple's cooking classes, then let's place a focus on planning a great menu and reduce other costly elements. If you are music people, let's find a great band and make that your highlight.
3. Factor in food and beverage right away. Why? Because it will ALWAYS be at least half of your overall budget. So it's a good place to start to keep things reasonable elsewhere.
4. Use an Excel spreadsheet. I create one for every one of my couples. I think it is the best way to make sure you always know where you are in your budget so you don't overspend and get into a position of financial strain. I make a line item for every wedding category then list each vendor and their costs. **DOWNLOAD TEMPLATE: Wedding Budget Breakdown – Template – Jamie O' + Co – www.jamieo.co
5. Hire a wedding planner. A good wedding planner can save you money. Having a professional wedding planner helps identify credible vendors, negotiate contracts, and manage all of the many details such as vendor arrivals, load-in schedules, set-up needs, power needs, decor, rentals, guest arrivals, parking and more to give you peace of mind.
6. Rely on trusted vendors for advice. Ask for creative ideas to save money in certain areas. You can reduce your floral costs by replacing large flower centerpieces with a variety of low and high candle arrangements or try a dramatic tall glass vase with one or two tall flowers submerged in water to make a contemporary statement. Another favorite tip: If you need to save a bit on dinner for your guests, talk to your caterer to see if you can reduce the portion sizes of your proteins to save money. With appetizers, main courses, sides and desserts, guests won't miss out if you reduce a 6 oz. filet to a 4oz. portion, but you'll see a savings.
7. Creative Funding. Look for registry sources that can assist in the funding of your wedding such as Gift Me My Wedding – www.giftmemywedding.com
Common Pitfalls
1. Look out for the ++ – It's really important to understand the "++" after each number in a contract, especially food and beverage… The "++" means plus tax and gratuity. So if you are looking at a $100++ per person plated cost for 100 dinner guests you are looking at $10,000, right? Nope! Most venues have a 24% gratuity/service charge and 6.5% tax. So you are really paying $100 plated cost + $24 (24%) gratuity/service charge = $124 x 6.5% tax = $132.06 x 100 guests for a total of $13,206 and a difference of $3,206 in your budget.
2. Home or Away? You would think that hosting a wedding at a private home would be a less expensive option that hosting it at a venue or a hotel. In reality, it can actually cost more because most homes are not set up for entertaining large groups of guests so all of the elements need to be brought in such as a tent, dance floor, tables, chairs, linens, china, bars, a place to stage the catering, extra staff, bathrooms and even a generator for additional power.
3. Be true to yourselves. Feel free to combine or incorporate elements of your respective heritages, to do something ultra-traditional or completely untraditional if it suits you both or incorporate some of your favorite things that you love such as warm chocolate chip cookies and shot glasses of milk as dessert rather than a large wedding cake. Your wedding is completely about the celebration of the two of you so do what you feel is right, what makes you happy and what represents the two of you in planning your day.
Tricks of the Trade in Food and Beverage:
Open Bar vs Consumption Bar – Assess your group and be honest about if they are a big drinking crowd or a light drinking crowd. Although sometimes the open bar cost per person can seem like a large overall number, if you have a large drinking crowd and choose to pay per drink consumed you may end up spending more than the open bar cost and end up with a shock of a bill at the end of the night! You can additionally look at cost saving options of what level of alcohol you offer: Call Brands, Premium Brands, Super Premium Brands. The caterer or venue will have pricing for each so take a look at those options and see what may work best.
Beer, Wine and Soda Bar – If the open bar and consumption per drink costs are still out of reach in your budget, consider a Beer, Wine and Soda Bar Option. It significantly brings the cost down but still allows you the ability to offer your guests alcohol during the celebration.
Curated Bar or Specialty Drink – Curating a few selected spirits or offering a specialty drink is a great way to add in an alcohol option with a beer, wine, soda bar without the full cost of an open or consumption bar. Another great tip is to look at options that can be pre-made and priced in gallons versus per drink.
Buffet vs Plated – The cost isn't necessarily that different between the two even though we are conditioned to think that the buffet is probably lesser in cost. When a venue or caterer prepares a buffet, they have to prep more food than plated because they will be unsure as to who will eat what where with a plated option, the kitchen knows exactly how much to prepare. I usually recommend considering the personality of your group, the flow of the event and space in the venue for set-up as more prominent consideration points between buffet and plated rather than cost.
Ask me all of your other wedding questions below and I'll be happy to help however I can!
Recommended