My Wedding or Event is Postponed – What Do I Do?
Having your wedding or event postponed that you've been planning for months is not only disappointing but incredibly overwhelming. It can leave you wondering where to start? Don't panic! Here are some of my top tips on what to do next to shift your event to a new date without losing your money or your mind.
Tip 1: Shift Your Mindset: Postponing is an Act of Love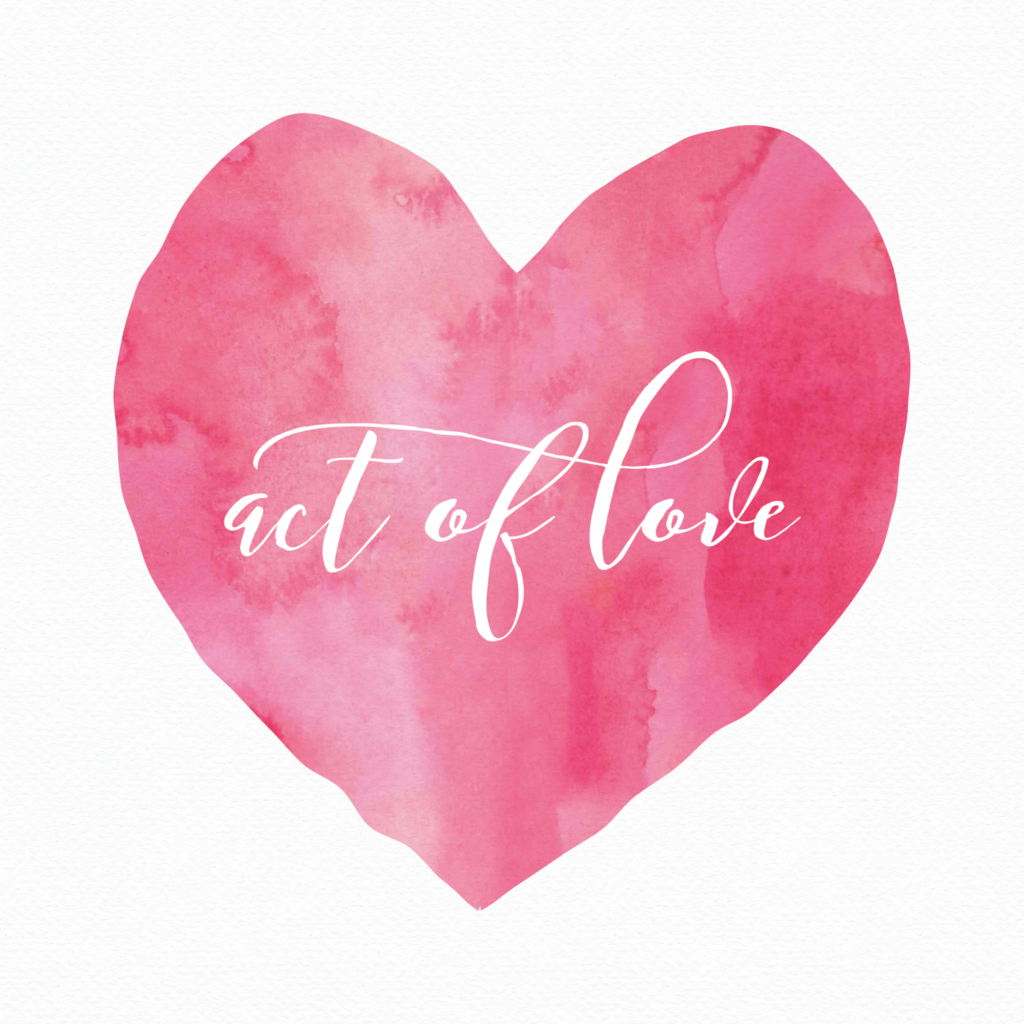 As disappointing and frustrating as it is to have to change your event, know that it will all be ok and your event will still happen – just on a different date. As a helpful mindset to try and cope with the disappointment, keep in mind that you are postponing as an Act of Love to keep all of your family, friends and guests safe and healthy so they can celebrate with you in the future! #actoflove #actofkindness
Contact Your Guests
If you can personally call and email your guests to let them know that your event has been postponed. Let them know that it will be rescheduled and more information will be coming soon… You don't have to have all the answers right now. Just give them the peace of mind to know they no longer have to travel and you'll be sending updates in the future for new plans.
Tip 2: Postpone vs Cancel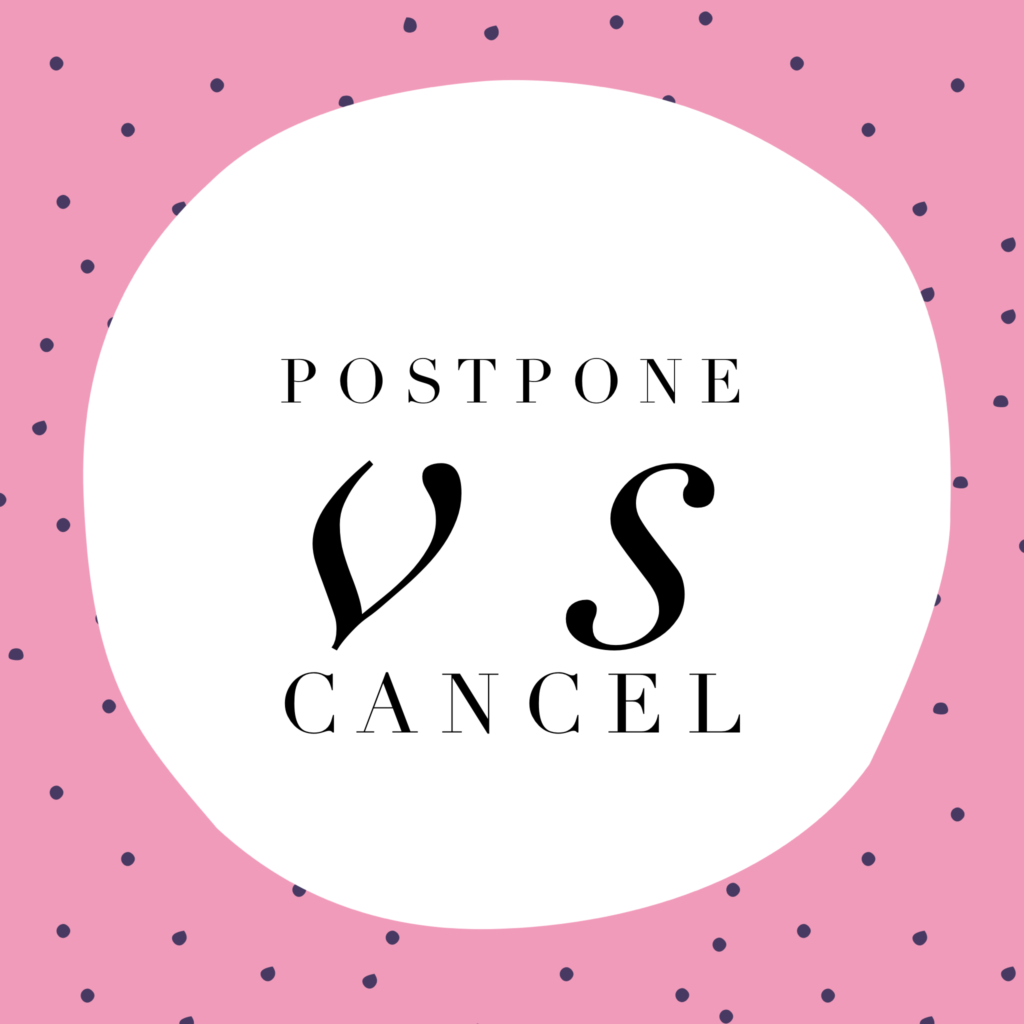 Contact your vendors and let them know that you will need to postpone your event to a new date. There is a big difference between the word postpone and cancel so make sure you let them know you are only postponing so you don't lose your deposit money.
Postpone means the event will still be happening just at a different time in the future so your contract is still valid.
Cancel means the event will no longer be happening at all and there is a high probability that you will lose your deposits.
Check with Key Vendors First
Once you identify a new month you would like to move your event to, check availability with your key vendors first like: venue, catering, entertainment. Ask for all the available dates they have that month and then compare their availabilities to hopefully lead you to a new date. 
Put the Date on Hold with First Right of Refusal
Once you have a new date with your key vendors, ask to put that date on hold with first right of refusal while you contact your additional vendors like your florist, photographer, transportation to get everyone on board.
By putting the date on hold, it lets your vendor know that you are serious about that date and trying to coordinate the other pieces and vendors. Ask, if they can give you first right of refusal which means that if someone else asks for the same date they will call you and offer you the opportunity to contract the date within a couple of days or that they will offer it to the other person inquiring.
Ask for New Contacts
Once you are sure your new date is the one, ask your vendors for new contracts that show the new date, location, time so you are all on the same page with the changes.  This is important to protect yourself, your vendors and your event.
Keep an Event Binder
When planning larger events, it's imperative to stay organized. I recommend keeping a wedding or event binder that you can file all of your contracts, conversations and details for your upcoming event.
I tab sections for the venue, vendor contracts, to-do list, guest list counts, floorplans, ect so I have them all in one place to reference whenever I need them. It saves time and makes sure you are organized and on top of everything.
I also print out copies of my email conversations with agreements and discussed details and file them next to the vendor contract so I can reference them in the future. *A Pro-Tip from experience: You won't tend to remember what you discussed with each vendor a few months from now so it's helpful to print them and put them in your wedding or event binder so you have each vendor contract and conversations organized to look back on for a refresher.
Tip 3: Helpful Advice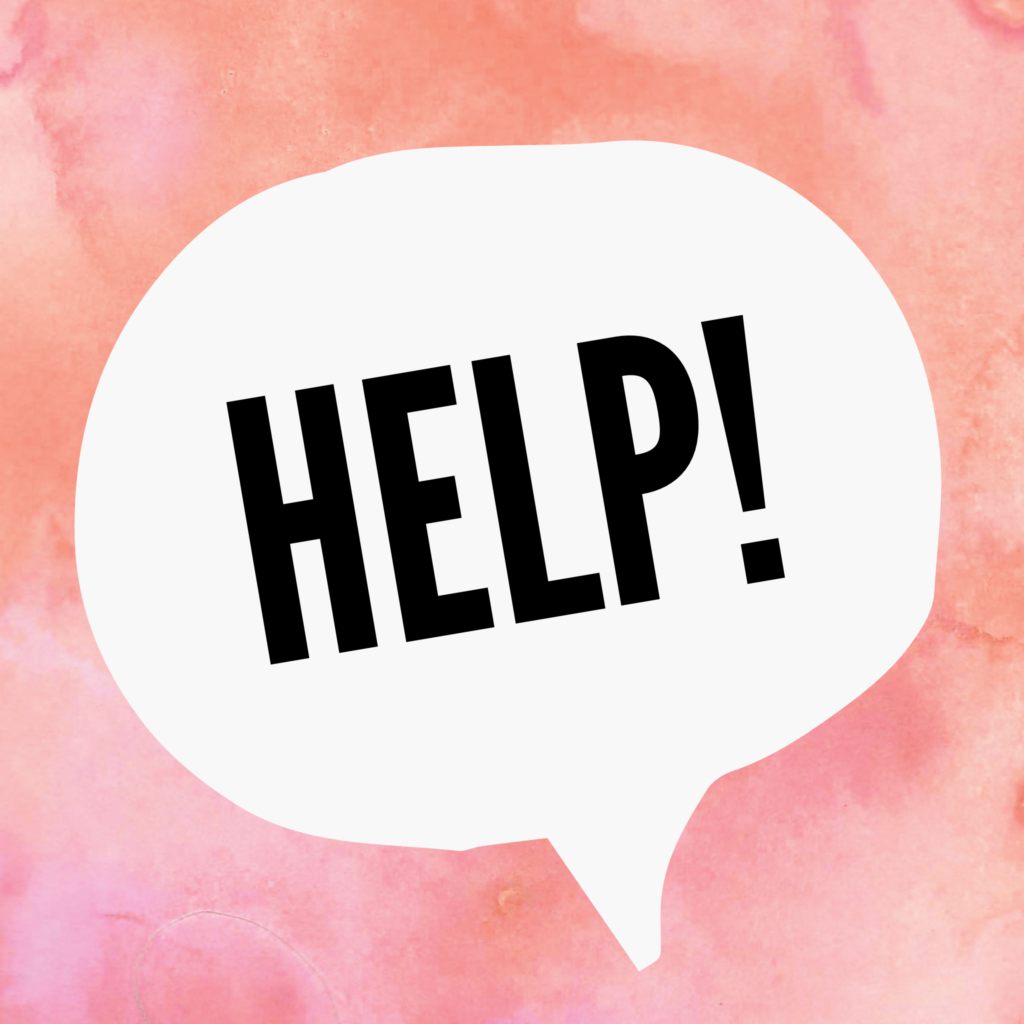 Here are some helpful tips to keep in mind as you start this new task of shifting your event to a new date:
Be Open to Non-Traditional Options
Be open to what would normally be a non-traditional option. Since weekends at the end of the year may already be booked, set your own trend and don't be afraid of a Wednesday or Thursday option instead. #WeddingWednesdays or mid-week events may just be the new hot trend!
Hire a Wedding or Event Planner if you are overwhelmed. Fixing things is their superpower!
Coordinating a group of vendors can be a lot of work and overwhelming when things don't line up just right. Just know you aren't in this alone and if you need help you can always hire a wedding planner. This is what they are good at and fixing things happens to be their superpower!
Date Change Tasklist to Guide You
Changing your event date can feel paralyzing so I made a Date Change Tasklist with steps you can follow to help guide you through the process.
Download the Date Change Tasklist below or email me or share any questions you have in the comments below and I will be happy to share advice!

Recommended