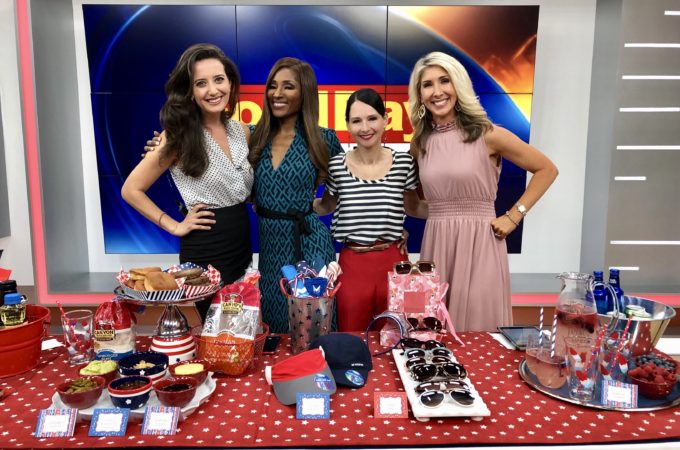 Stress-Free Cookout this 4th of July
4th of July is a perfect time to celebrate being together with family and friends but hosting a cookout can be stressful. Don't worry, here are some quick tips on how to have a Stress-Free Cookout this 4th of July!
Prep:
Cookout Caddy: Put your cookout caddy together with all of the things you need to man the grill so you aren't running back and forth this 4th of July. Add items like grilling utensils, spices, bbq sauce and paper towels to your cookout caddy so you have everything you need in one place.
*Pro Tip: Ball up some good paper towels and lightly wet with cooking oil. Use to rub a coat of oil on the grill grates to keep meat from sticking to the grill. Bounty Paper Towels are the ones I find work the best because they don't shred on the grill.
Food: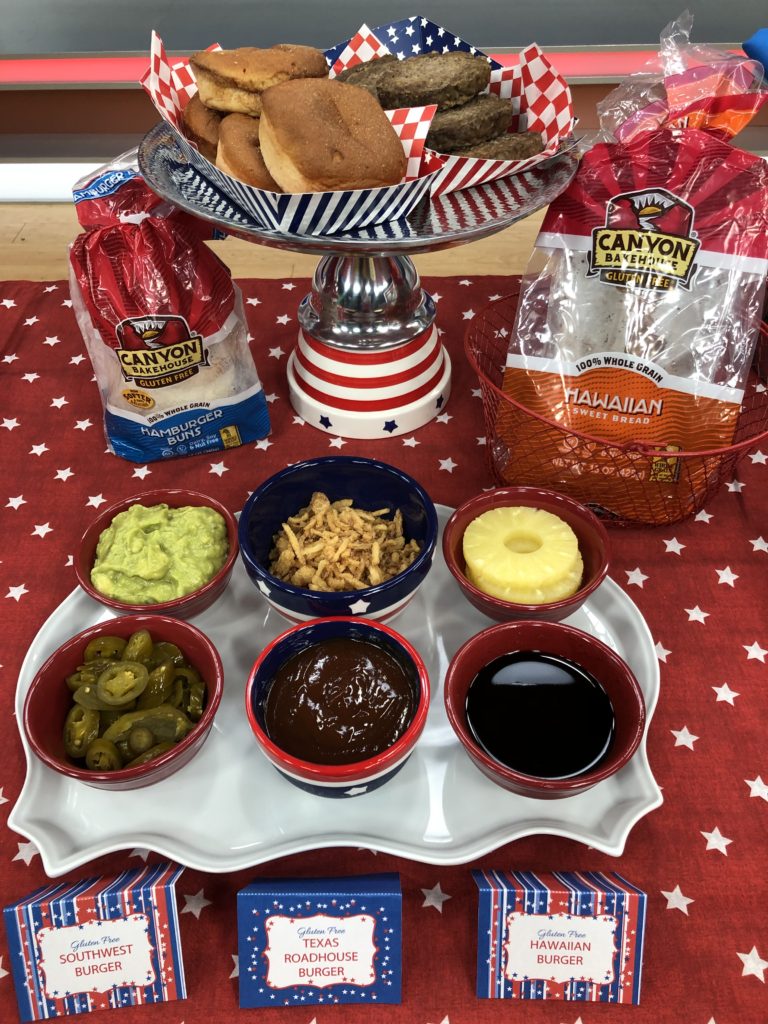 Easy Burger Bar: Keep food simple with a burger bar and put out condiments that celebrate 4th of July by highlighting some of your favorite places in America like a Southwest Burger, a Texas Roadhouse Burger or a Hawaiian Burger
*Pro Tip: Keep guests with allergies in mind by having some gluten-free buns and bread on hand so they can enjoy too… The struggle is real in finding good gluten-free bread that tastes like actual bread. My top pick is Canyon Bakehouse. They have hamburger buns, hotdog buns and hawaiian bread for a cookout but they also have tons of different types of bread for daily life too. My mom and sister pack loaves in their suitcase when we travel! www.canyonbakehouse.com, $6
Cooling Station: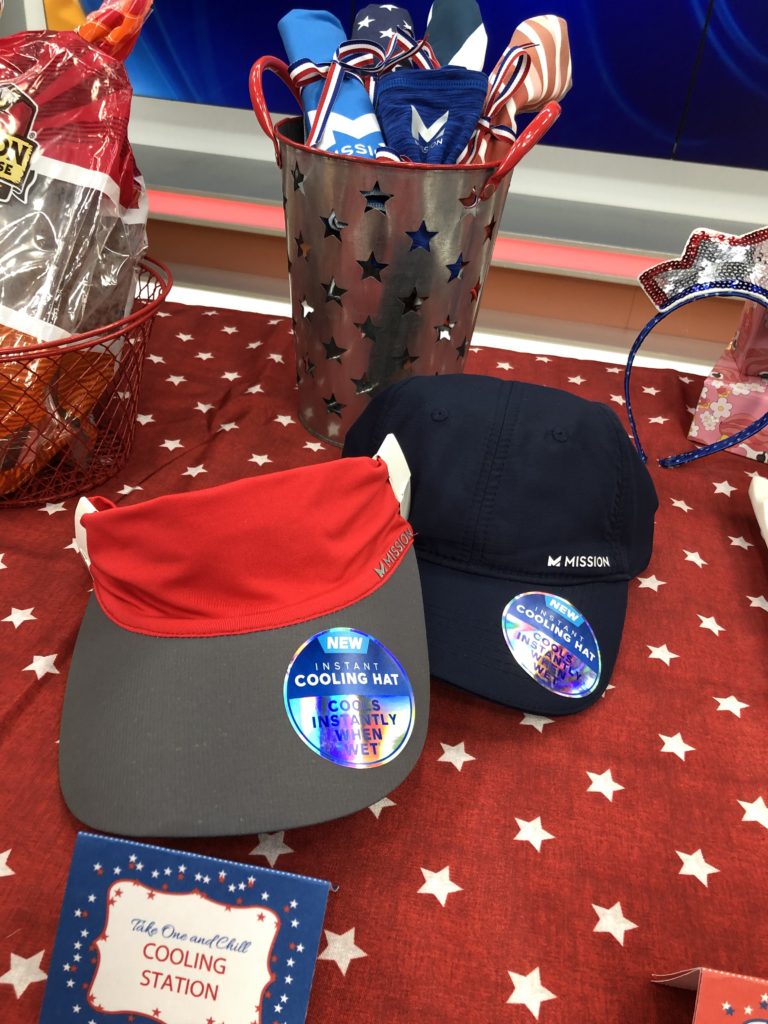 Keep 'em Cool: 4th of July tends to be very, very hot so keep guests cool by setting up a "Cooling Station"
*Pro Tip: Roll-up some cooling towels and tie with festive ribbon or layout some cooling hats to keep guests comfortable while they are outside and enjoying the cookout. Mission cooling products work great during hot conditions whether it's an outdoor summer party, working out or a beach vacation. Simply get them wet and they start to cool for up to two hours. You can find them online at www.mission.com, $14-$19 | 25% off online with code: FOX35
Shade Bar: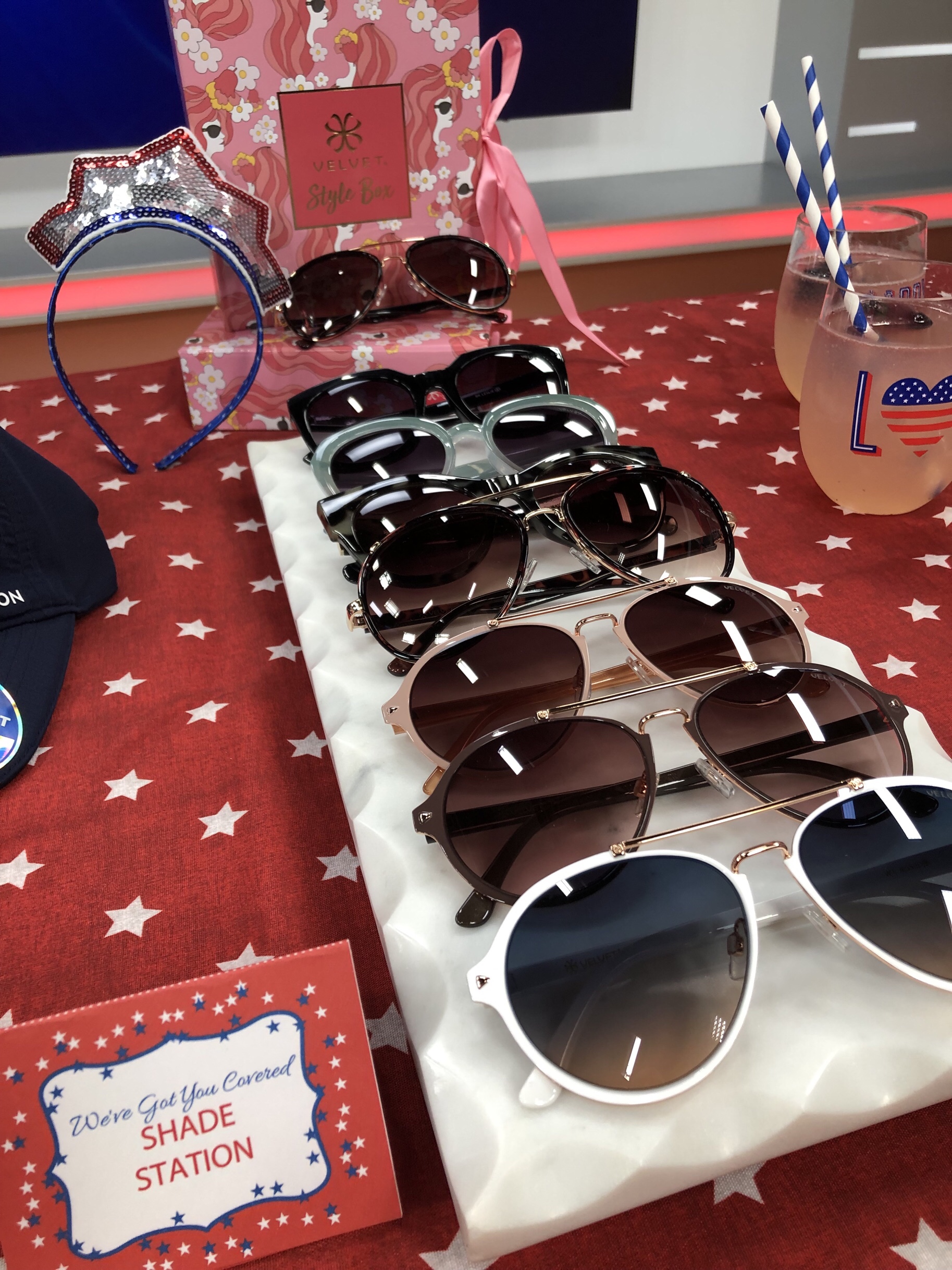 Got Them Covered: Nothing is worse then getting to an outdoor party and forgetting your sunglasses at home or in the car. No one wants to spend the afternoon squinting at everyone during the party.
*Pro Tip: Set up a Shade Bar and layout some extra sunglasses for guests to use during the party. One of my favorite finds for Summer Sunnies is Velvet Eyewear because they are made by women for women and they sell them in three pair giftbox sets based on the shape and style. (You'll love them so it's your choice if guests can only borrow or keep!) www.velveteyewear.com, $129 for set of 3 | 50% off online with code: FOX35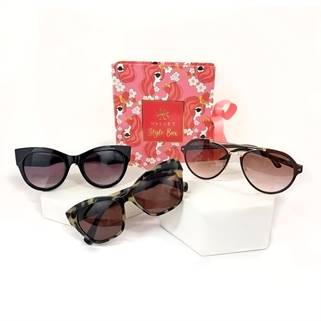 Easy Drink: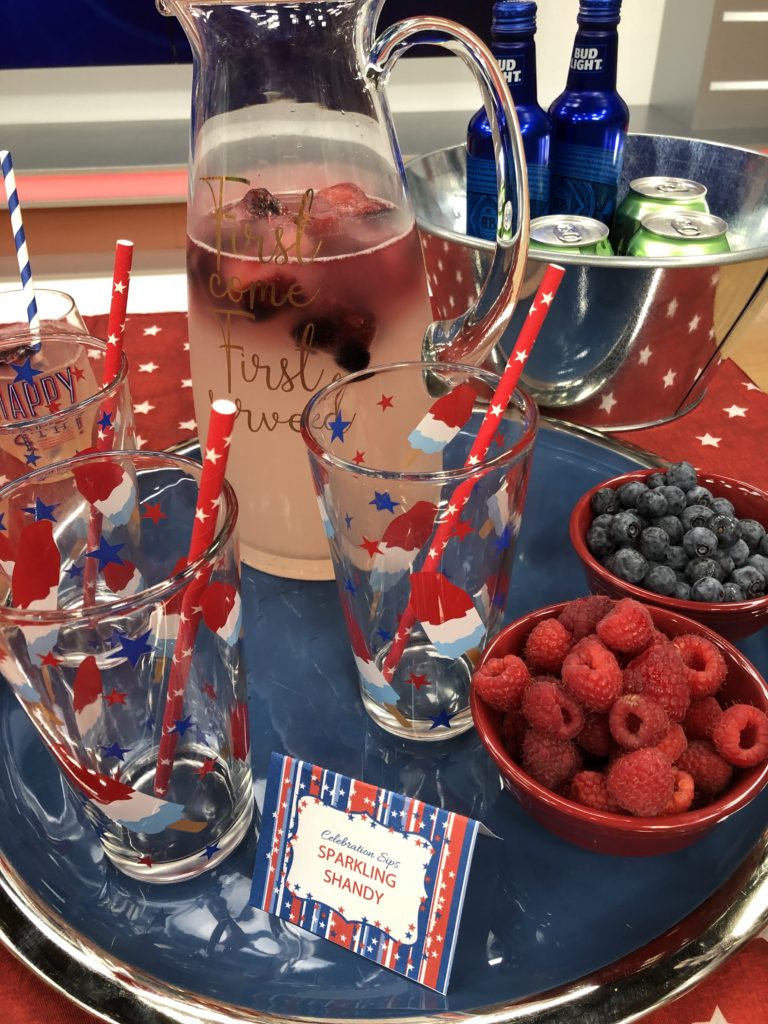 Sparkling Shandy: Make (or buy) some fresh lemonade, put some light beer on ice and add some bowls of festive 4th of July red and blue berries to garnish. Guests can simply pour half beer and half lemonade into a glass for a Sparkling Shandy or they can try a non-alcoholic version and swap the beer for ginger-ale. Top with fresh berries or ice cubes frozen with the berries in them.
*Pro Tip: Choose an easy drink that can be premade and used both for guests who would like alcohol and guests who don't want alcohol so you aren't running to make individual drinks throughout the party. Hosts should be able to enjoy too – it just takes a little bit of pre-planning!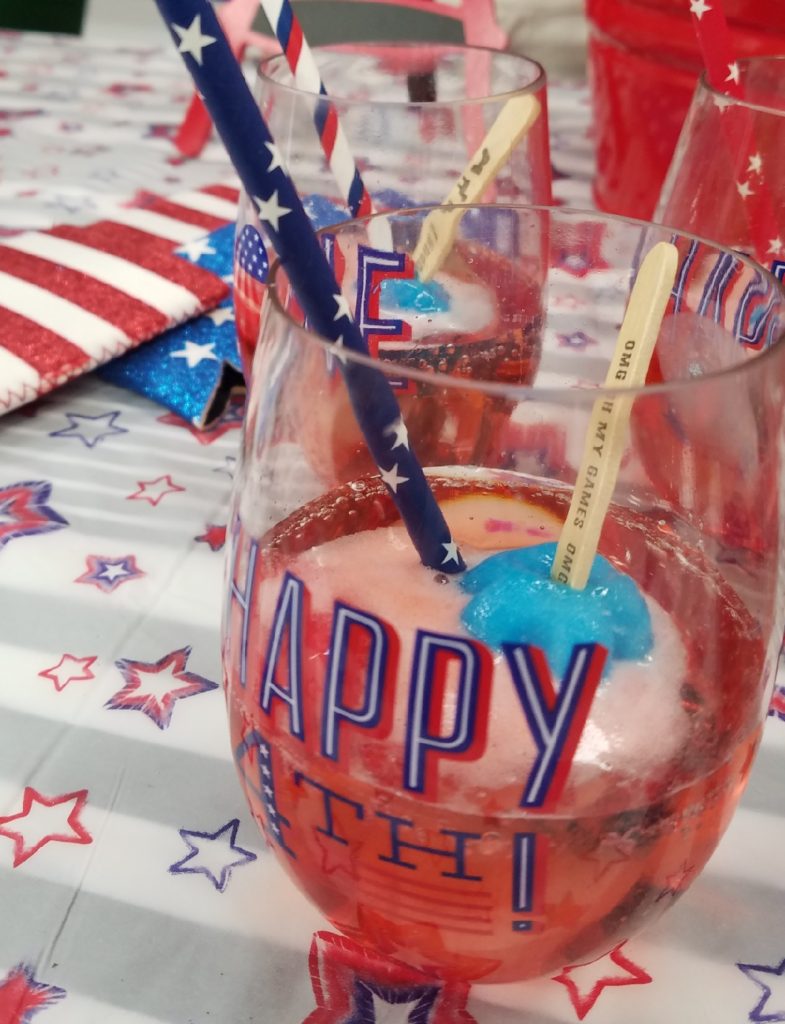 Have a Happy and Safe 4th of July!
xoxo
J.
Recommended