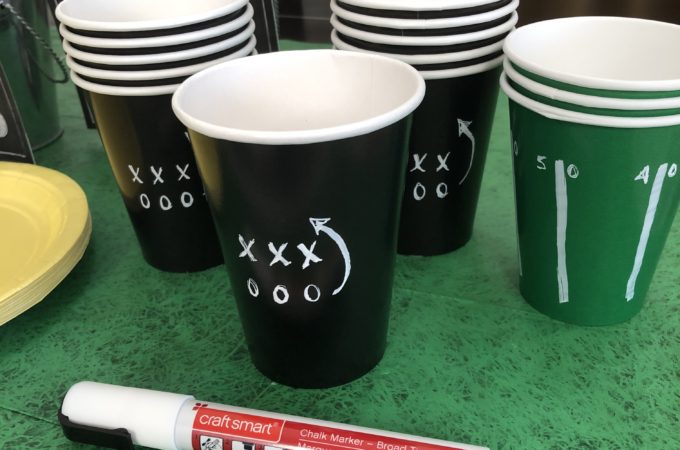 Super Bowl Party: 5 Pre-Game Tips for a Touchdown Bash!
Super Bowl Weekend is the perfect excuse to throw a Super Bowl Party whether you are rooting for the teams or just in for the epic commercials and half-time show – Hello JLO and Shakira! Here are my five easy tips to throw a Touchdown Super Bowl Bash!
1. Super Bowl Party Game Day Drinks – Dry January / Healthy New Year: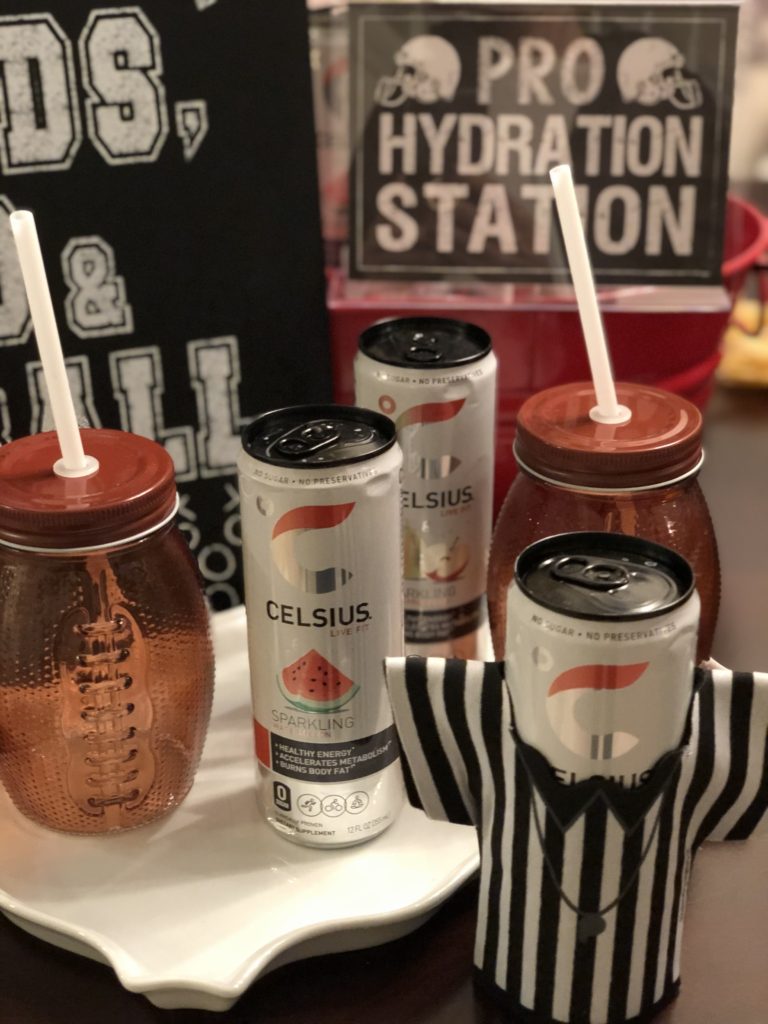 Dry January may have just ended when you have the party on February 2nd, but it's a good idea to keep some healthier beverages on hand for guests who are opting to keep their new year goals on track! CELSIUS Healthy Energy Drink is a great option because it has 7 essential vitamins; zero sugar and no added artificial flavors without the crash or jitters for those who may not want to indulge in Super Bowl fun without alcohol or soda. Put a variety of flavors like the Fuji Apple Pear, Kiwi Guava, Sparkling Watermelon or Sparkling Grape in a tub with ice for guests to help themselves throughout the party.
2. Super Bowl Party Game Day Snacks: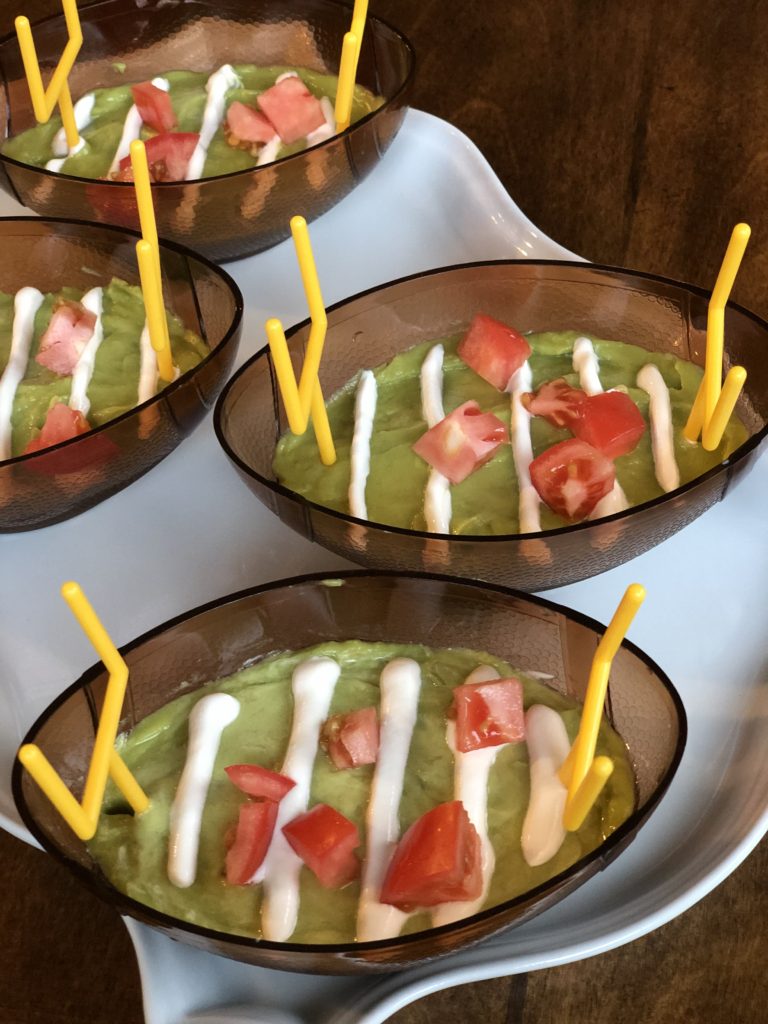 A party isn't a party without Guac and Chips! It's a perfect party snack you can buy premade to save time. I use Yucatan Guacamole because it tastes homemade and comes in a squeeze bottle which helps make this DIY easy!
DIY Guac Football Fields:
Make your food part of the décor for the party and portion out individual guac football fields with just three ingredients: Guacamole, Sour Cream and Tomatoes.  I used individual football bowls I found at the party store for $2.50/ea and some cupcake field goal post toppers to create the look.  It's super easy and guests will love it.  You can also make one large football field in a rectangular glass dish. It's also an quick DIY you can get the kids involved in too.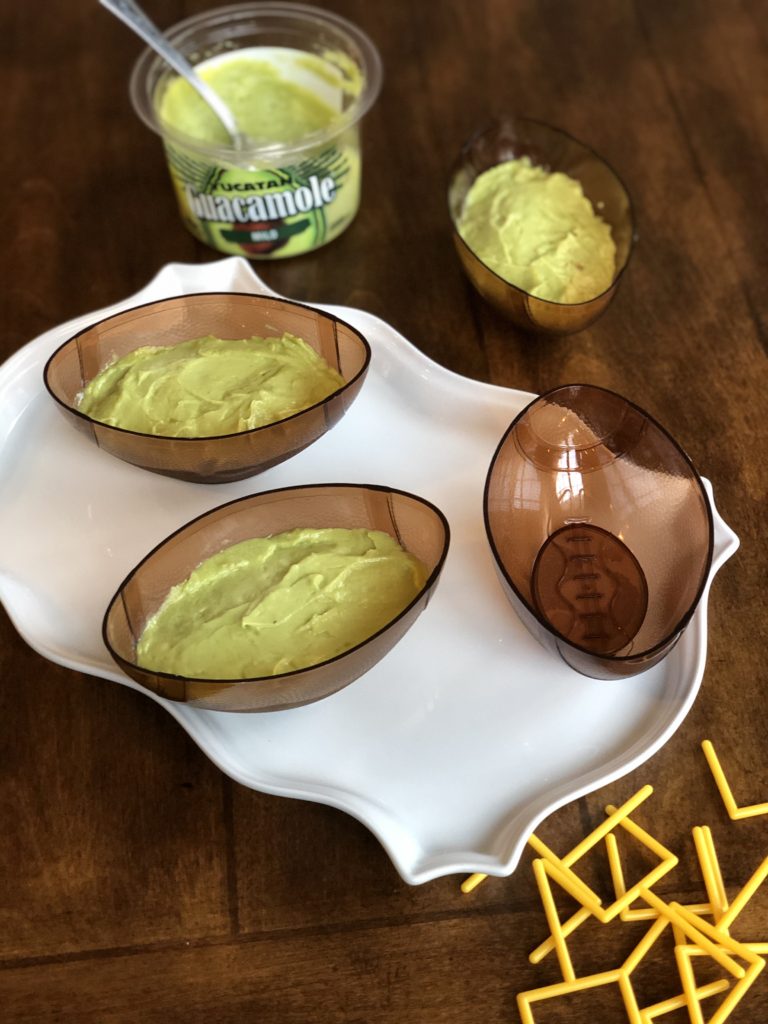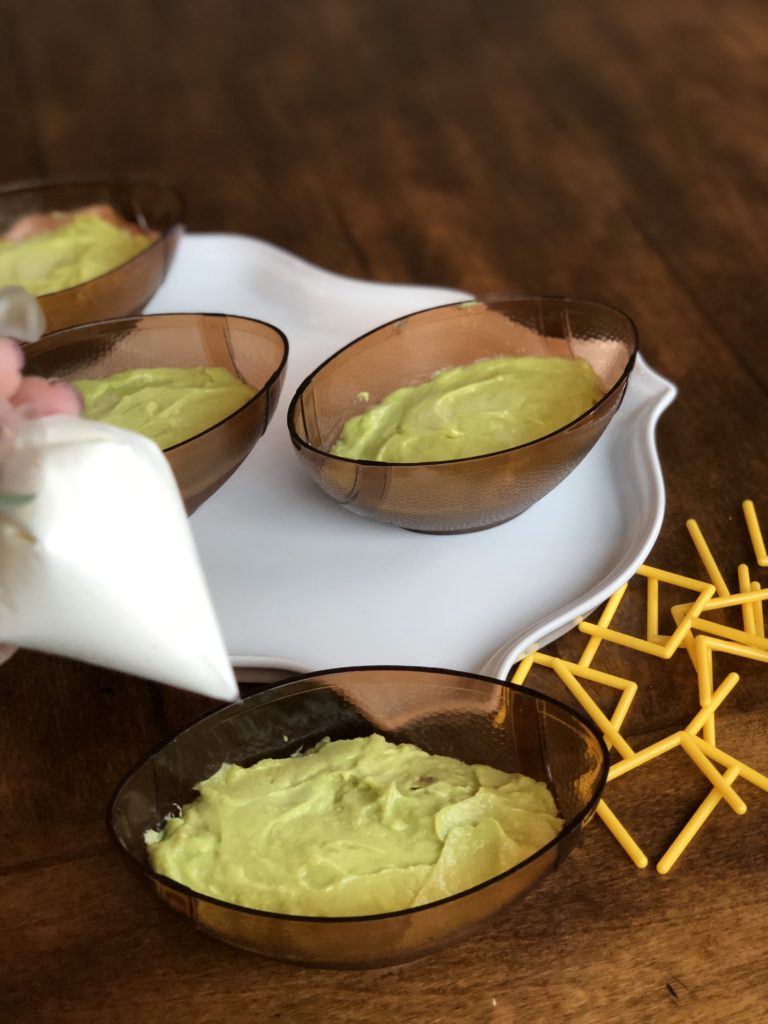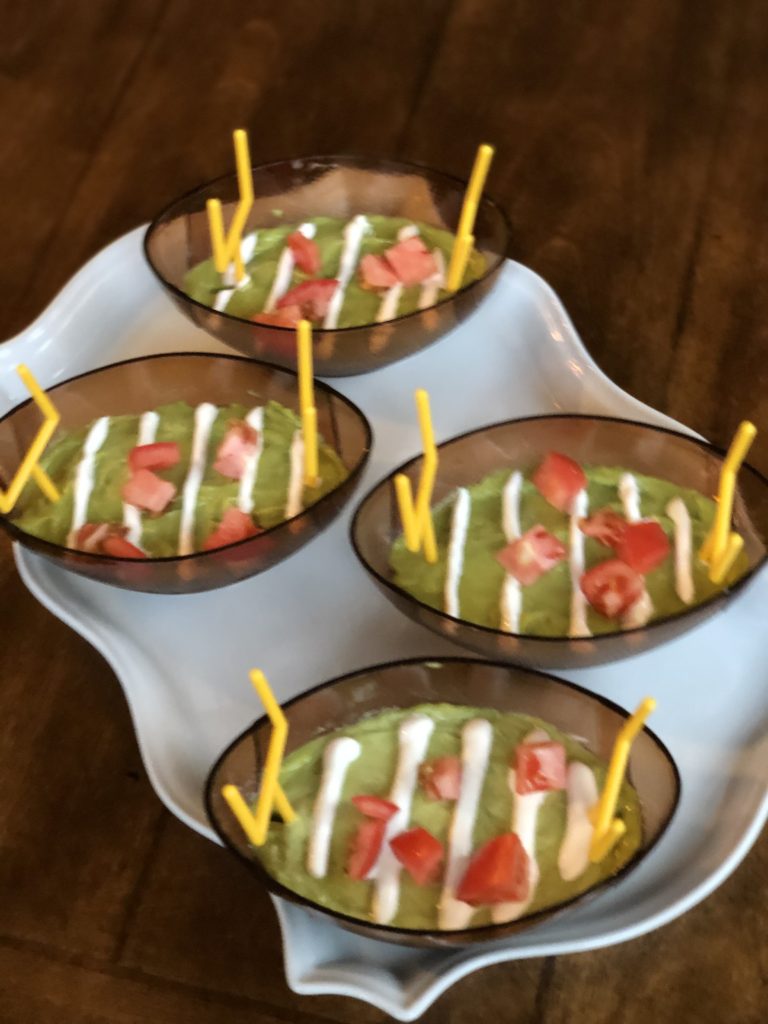 3. Super Bowl Party Kid's Zone – Healthy Snacks and DIYs: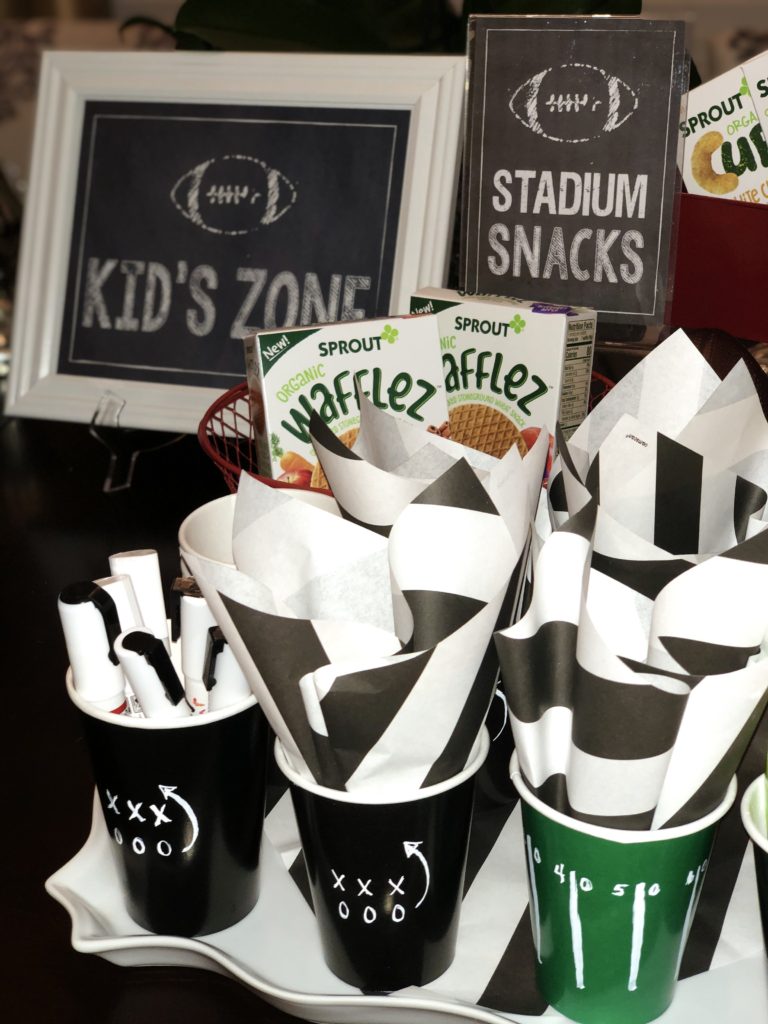 Make a plan to keep the kids from loading up on junk food and put out some healthier snacks in a Kid's Zone made just for them (and thankful parents). I put out a variety of Sprout Organic Foods Snacks because they are Certified Organic, non-GMO, No Added Sugars, Flavors or Colors so with this sneak attack of healthier snacks kids won't feel like they missed out on the fun food!
DIY Football Play Cups:
Purchase a stack of black disposable cups and white chalk markers from the craft store and have the kids help you draw football plays on the cups for a custom and fun design to your table.  It also works with green paper cups and have the kids draw yard line designs on each of the cups. Set each cup aside for a few minutes to allow the chalk marker to dry and voila you'll have a custom designed set for your tailgate or homegate party! Have kids fill the cups with their healthier snacks and they won't feel like they are missing out on anything. They will think they have a treat table just for them!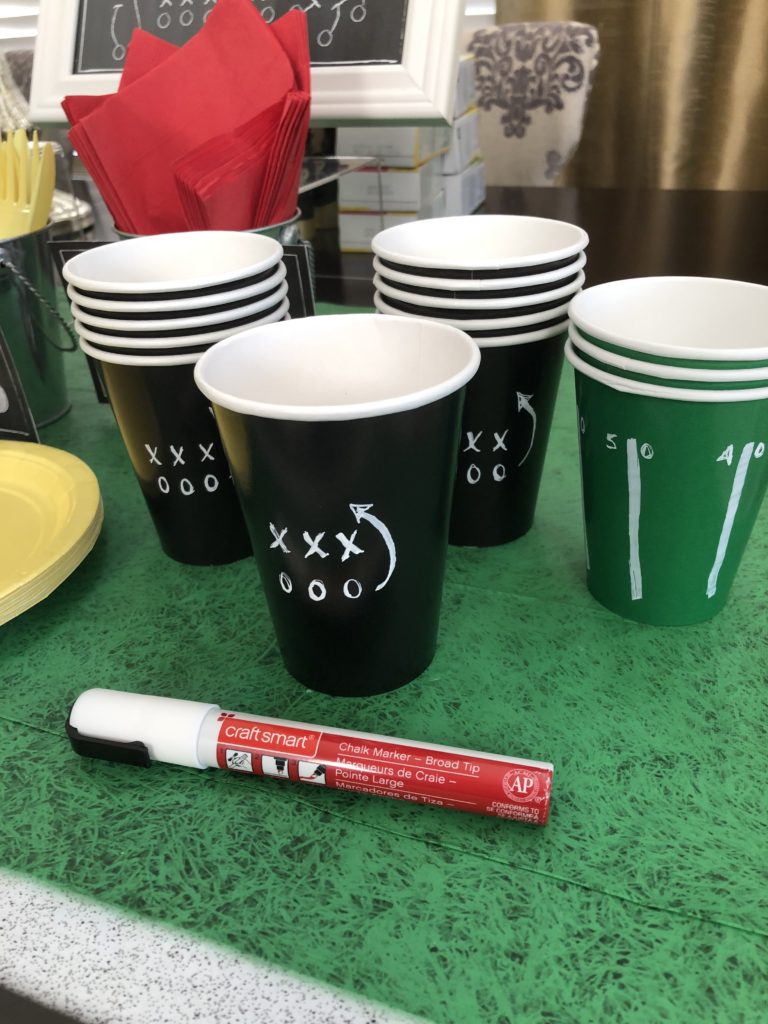 4. Super Bowl Party Fan Zone:
Set up a great Fan Zone area that will appeal to those who are major football fans but also has items or activities for those who are fans of the party but not necessarily the game. Here is how I did mine:
Spa Section
Not everyone is into the game but they are into getting together with the group and that's great too! So I added some spa items that they can indulge in while the big game is going on.  I put out some bottles of Natural Aqua Gel Cure so guests can easily exfoliate their hands, arms or face before putting on their football nail art or temporary tattoos.
Fanfare Section
Add some football themed fingernail stickers and some themed temporary tattoos for all your guests to show their team or Super Bowl spirit and also give them another activity option to join in during the party! I found my fingernail stickers and a pack of 180 football temporary tattoos on Amazon for around $6 each. Don't forget to also put out mini bowls of water and paper towels so guests can apply their tattoos.
5. Themed Signs:
Table Design: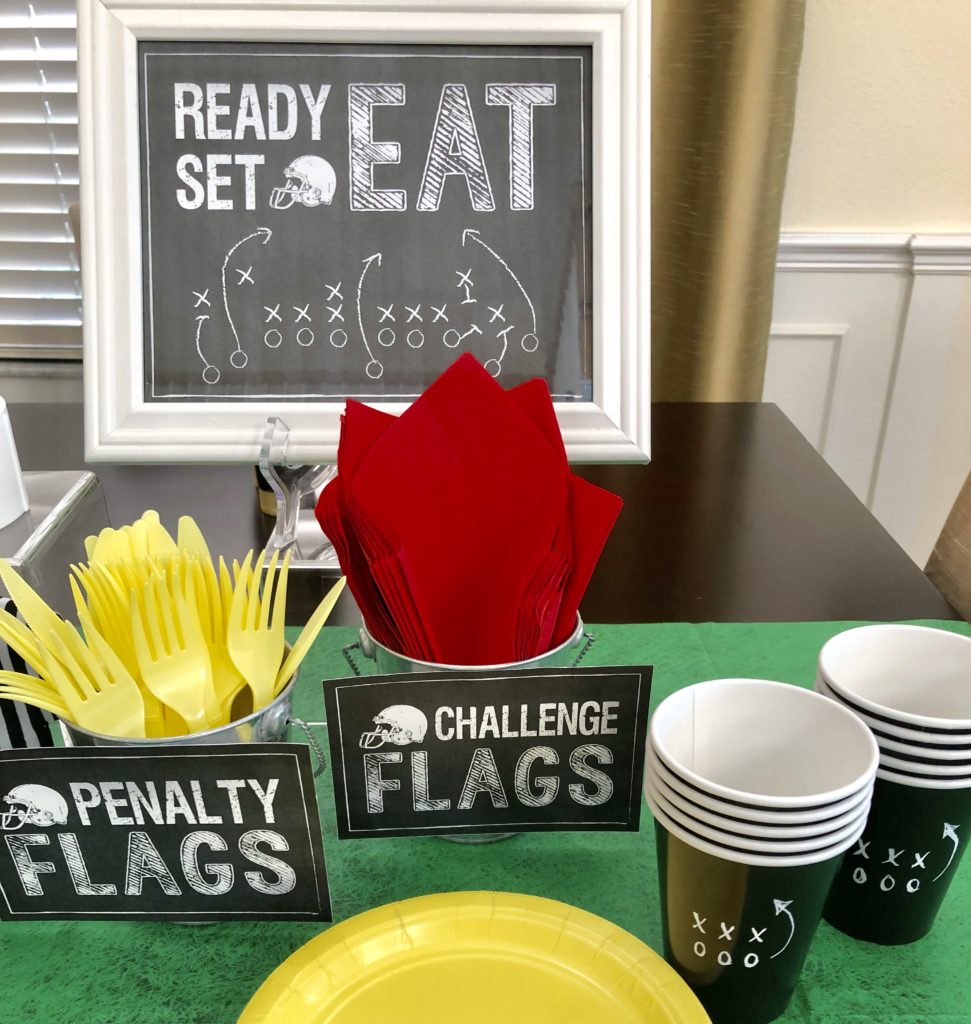 I always love when or stations are marked because it is an easy way to add to the personalization and visual design of the table but don't feel pressure like you need to make them yourself. I found mine on Etsy in the Beth Kruse Custom Creations Shop. It was as easy as downloading and printing them on my printer at home to have a professional and pulled together look for the table. Inexpensive and easy is what everyone needs when they are planning a party, right? Hope on Etsy and give it a try!
https://www.etsy.com/shop/BethKruseCC : Hydration Station Signs: $6.75 | Ready, Set, Eat: $5
Yard Design: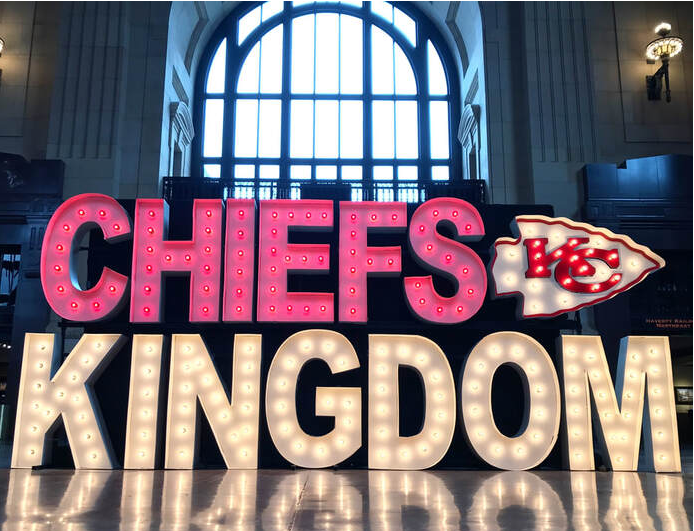 Up your yard game and spell out your team spirit on game day with Alphalit Letters Orlando to make a memorable impression at your party! I love these oversized 3' edison bulb letters. They make a fun statement and set the tone for your party!
Recommended